Note:- Thanks to your support, we have now raised over £55,650 on Kickstarter, smashing our funding goal! Be sure to head on over to the campaign for the full details.
The Adaptalux Xenon Flash Lighting Arms are now available on Pre-Order on our store.
It would mean a lot to us if you could help us spread the word about the Kickstarter campaign by using the buttons below. Be sure to tell your friends and family as well!
The Adaptalux Flash Lighting Arms bring Xenon Flash to the Adaptalux studio, opening up the system to both continuous and flash lighting for macro photography. This addition brings all the highly adaptable features of the Adaptalux Studio to flash macro photographers.
The core features of the new Flash Arms are a Xenon flash built into the head with 5 output settings, Bluetooth app control, quick flash recycle times and a long battery life. All of these features have been designed with you in mind, to make flash photography easy and intuitive to use.

Thanks again for your continued support!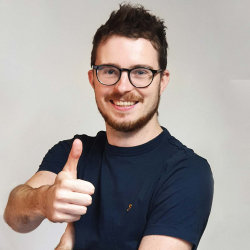 Latest posts by Sam Granger
(see all)