Of course, flowers are already beautiful. When trying to photograph them though, certain technical hurdles can get in the way. How do you get light down into the right spots? Do you use flash, continuous or natural light? Well with our new Flash Arms, we finally have a flexible macro flash system to make life easier.
Flash Lighting Arms now available.
The Flash Lighting Arm Kickstarter campaign was a huge success. We have now made the flash available for purchase on our website. Click below to get some flexible flash lighting for your own macro photography.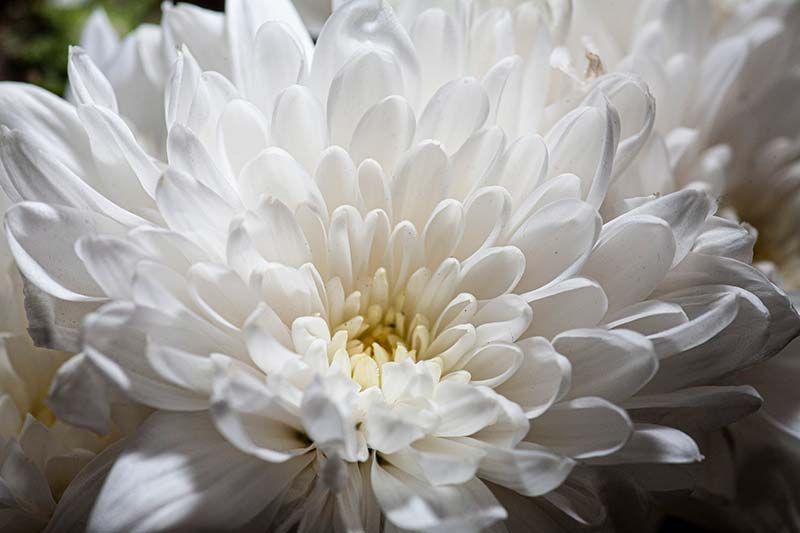 Advantages of a flexible macro flash system
Many people find themselves photographing their flowers with natural light, outside or near windows. This can look amazing, but you can be left with a lack of control over your light. For this reason, a lot of photographers choose to supplement natural light with artificial sources. There are a couple of options when it comes to this, including continuous light and flash.
Now that we have introduced flash to the Adaptalux Studio, you have the option to use both, under the same system! For today though, we are going to look at using flash to improve your flower photography.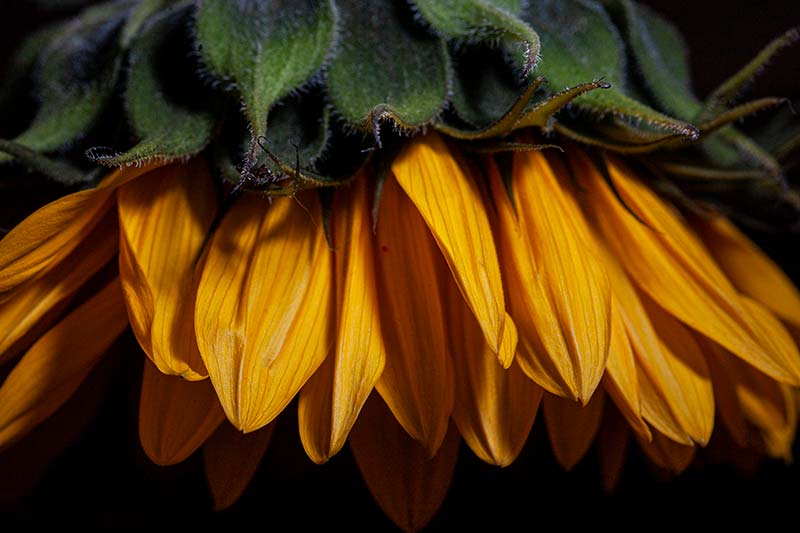 One of the trickiest parts of shooting flowers, is that it can be hard to get the light where you need it. Petals, although beautiful, can leave shadows and obscure detail. Using the flexible arms of the studio, we were able to get our flash exactly where we needed it, right into the centre of this sunflower.
The centre of these sunflowers are naturally very dark, so getting extra light into the centre is a must if you want to capture all the detail.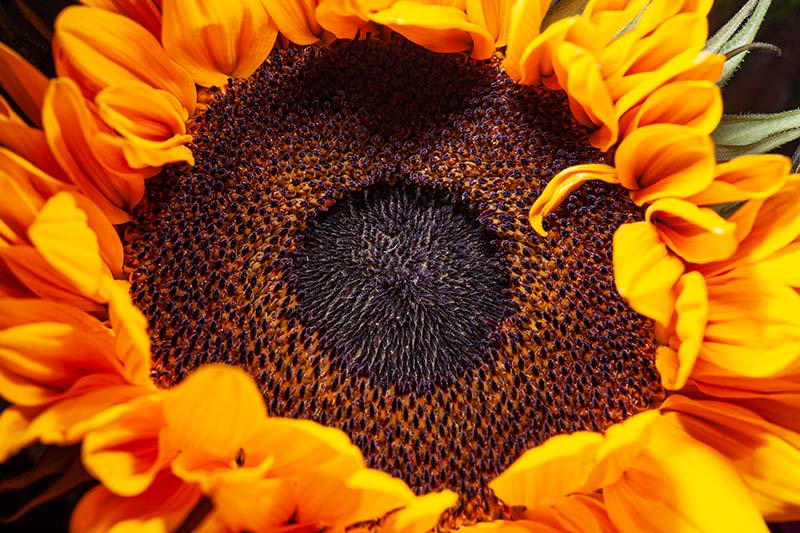 Controlling the light direction is also important. Light falling on only one side of the flower can be dramatic, but potentially not what's best for the shot. Some flowers benefit from more balanced light. Being able to use multiple light sources at once is very handy for getting the most from your flowers.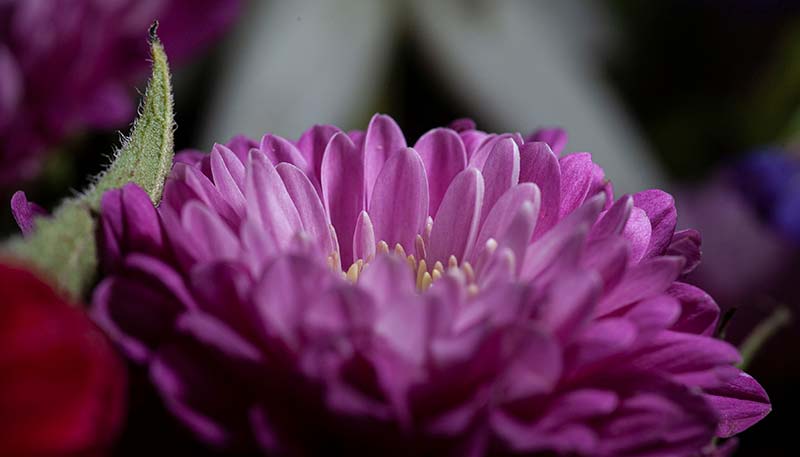 Freezing motion
Unlike the water drops we tried a few weeks ago, flowers don't move. But that doesn't mean that a macro flash system is not needed. Shooting with flash can mitigate camera shake and wind movement. Meaning you can shoot at a slower shutter speed and still come out with perfectly sharp images. This can be especially helpful if you are shooting outside.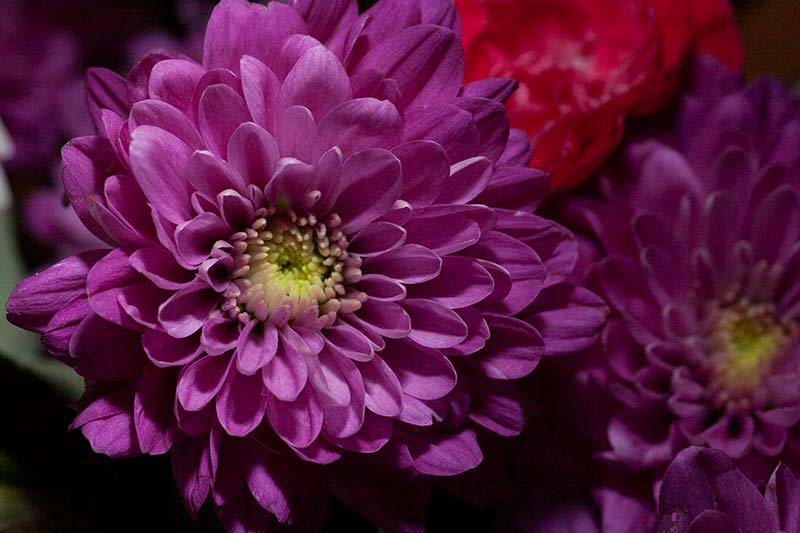 Diffusion
As with any light, direct or diffused is a choice you will need to make. Do you want soft shadows, or harsh lines? With flash, making this change is easy, just add some diffusion material to the end of the Lighting Arm. You can do this easily with our diffusers and also change the colour of the light using gels.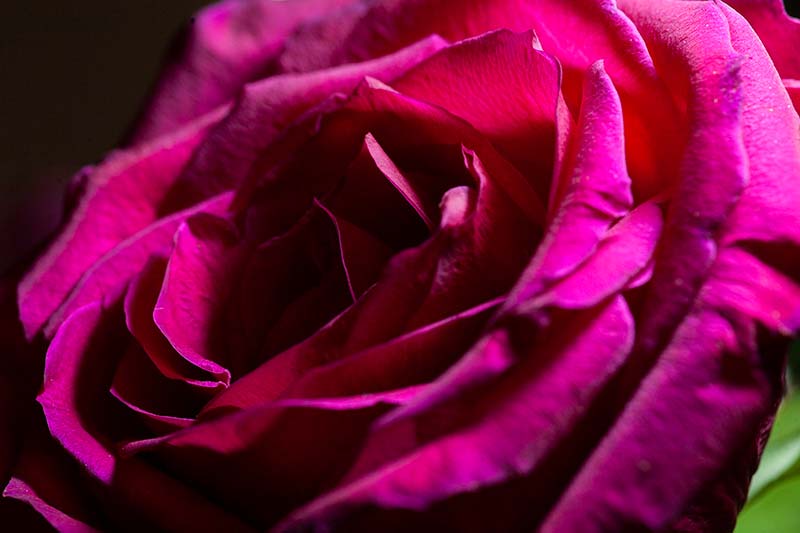 Using a flexible macro flash system to enhance your flower photography is a no brainer. Clunking around with larger light sources is ok, but not ideal. As your subject gets smaller, so should your light source!
To get more inspiration, subject ideas and tips, don't forget to subscribe to our YouTube channel!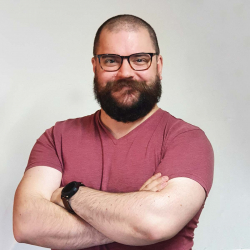 Latest posts by Ben Tuxworth
(see all)