INTRODUCING THE
COMPLETE
MACRO
LIGHTING
SYSTEM
The Adaptalux Studio is a modular macro lighting system that includes powerful and flexible

LED lighting

and

Xenon Flash

options.
Designed specifically for macro photography, The Adaptalux Studio is ideal for creative close-up photography and videography.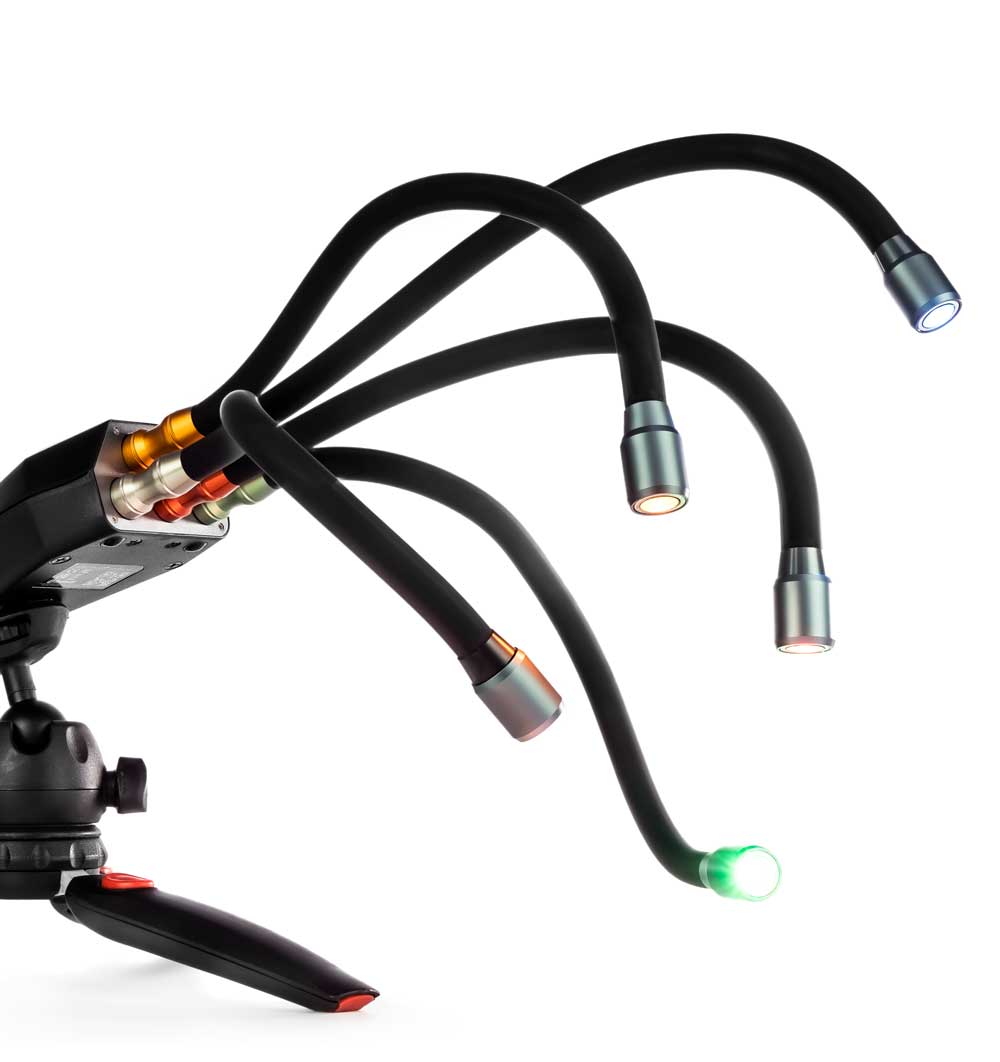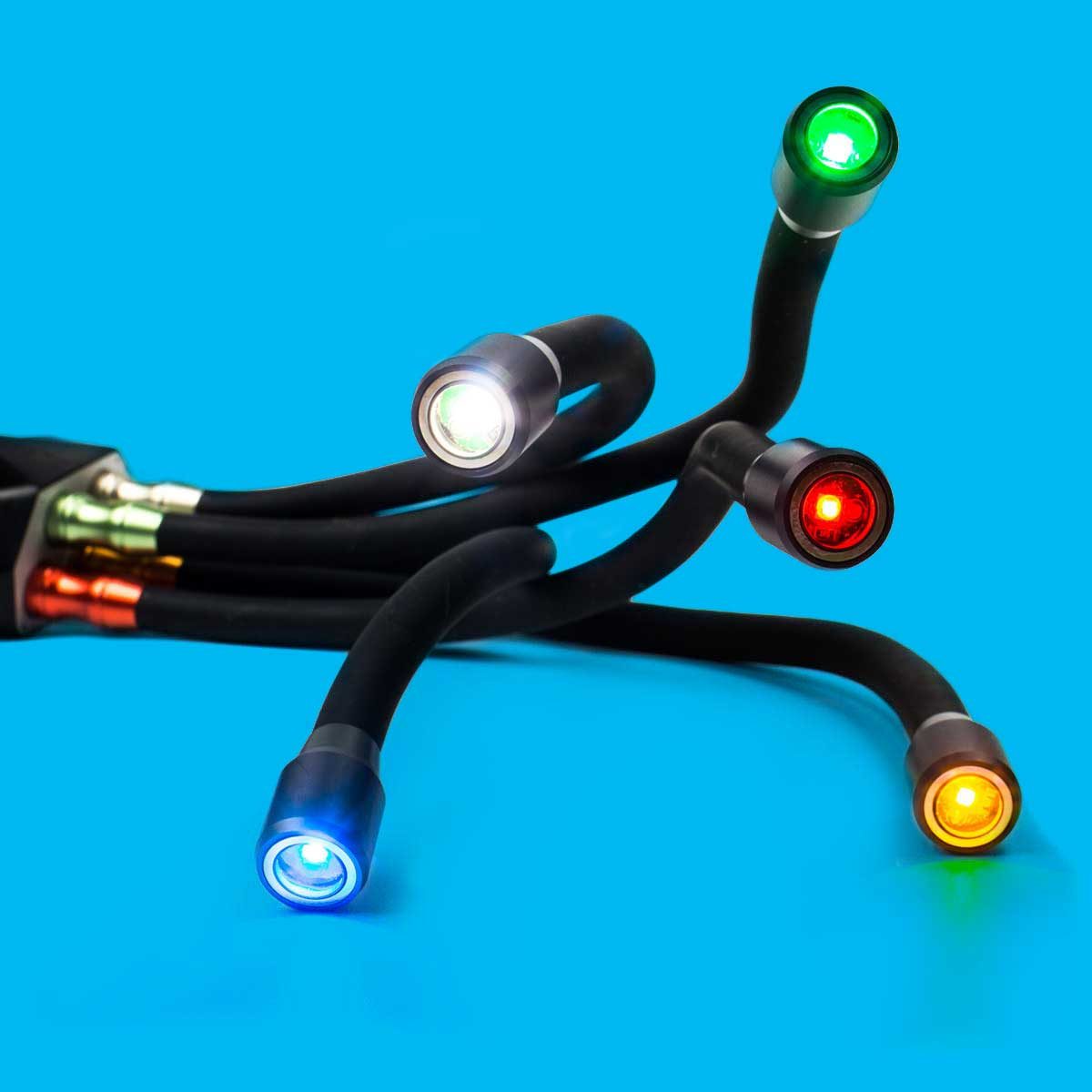 Flexible.
Adaptable.
Colourful.
Powerful.
Bend Lighting Arms into position.
Place light exactly where you need it.
A small light source, for small subjects.
Patented
Magnetic
Attachment
Fully Adaptable to suit your needs.
The "always-on" LED Lighting Arms provide continuous light for your images.
See how every adjustment affects your images.
XENON
FLASH
LIGHTING
ARMS
All new Xenon FLash Lighting Arms bring high power flash to the Adaptalux Studio.
Freeze motion and eliminate camera shake with short bursts of light.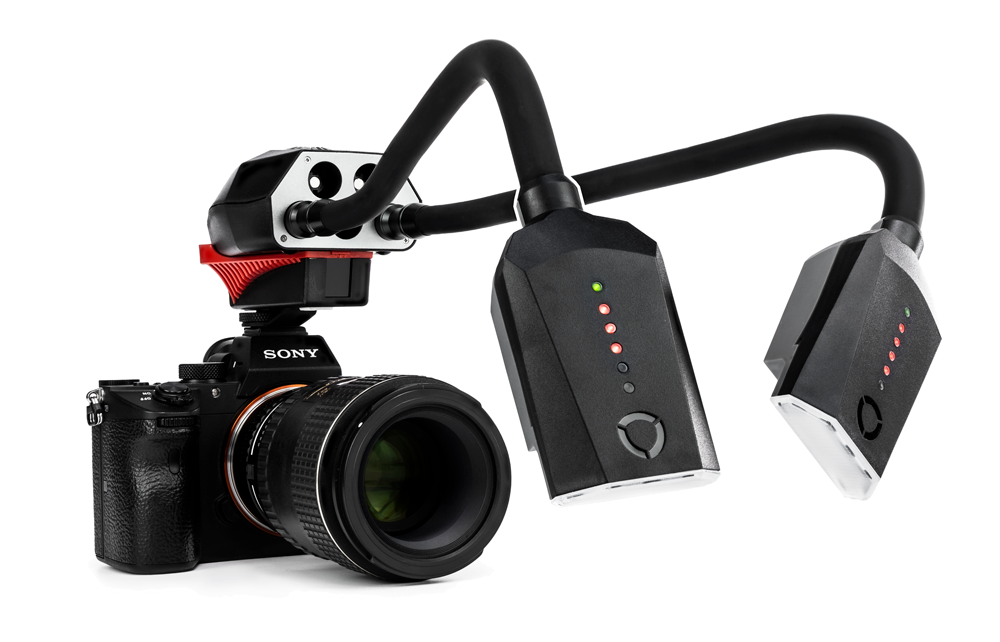 Change between continuous light and flash in seconds.
Or use LED and Flash together in the same Control Pod.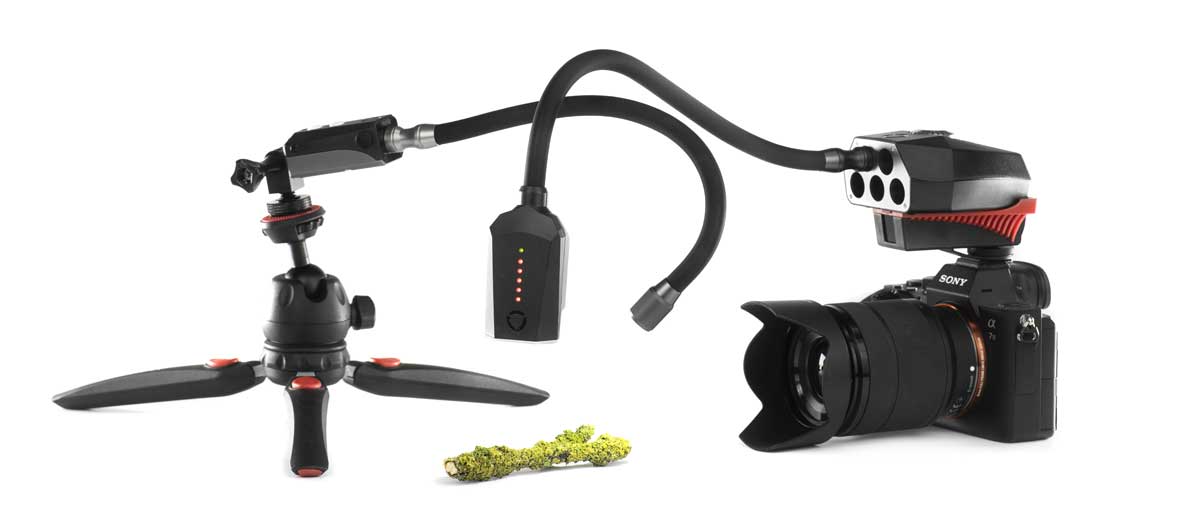 Ultimate control over lighting placement and direction.
The Pod Mini and Control Pod 3.0 can be used together or separately.
Adjust brightness and power individually for each Arm
Make changes manually, or wirelessly using Pod 3.0 and our free App.
Available on iOS and Android.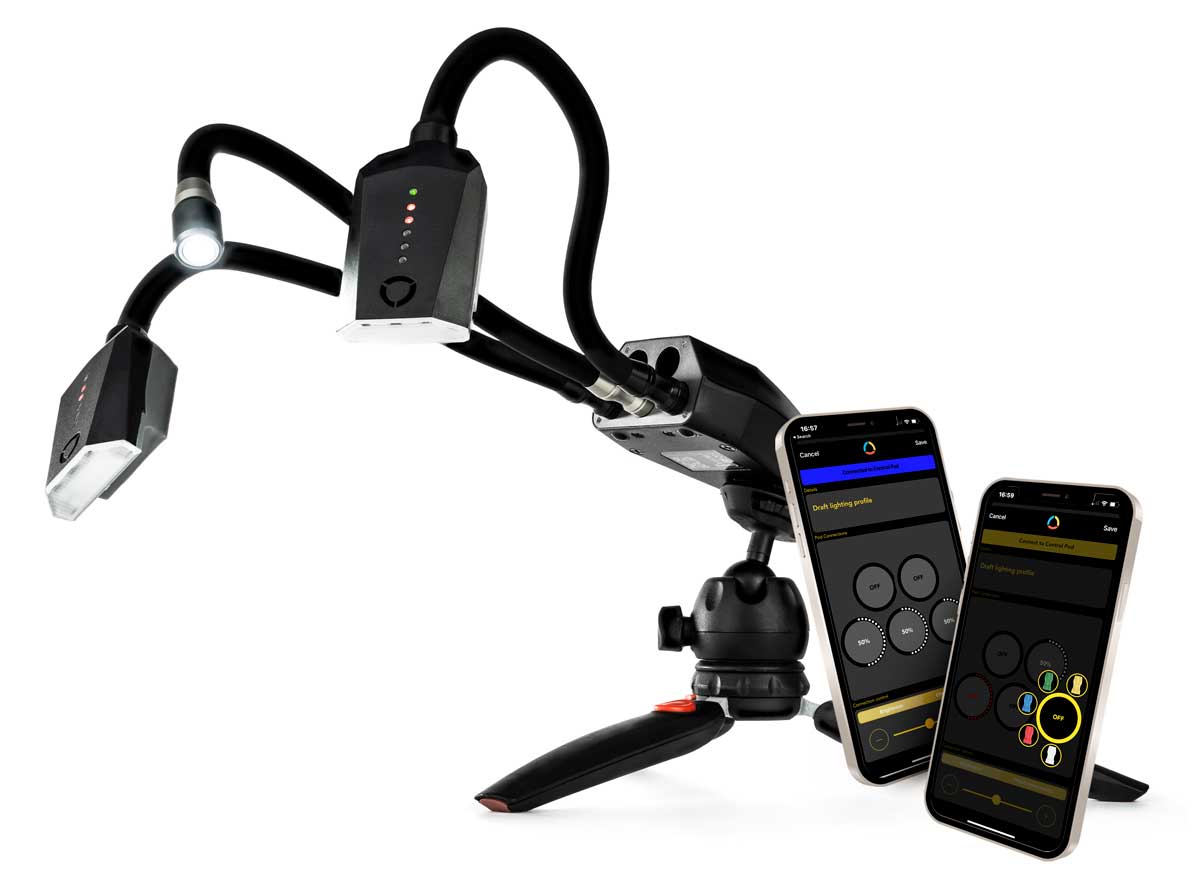 Adjust the brightness and power for each individual arm.
Make changes manually, or wirelessly using the Control Pod 3.0 and our free App available on iOS and Android.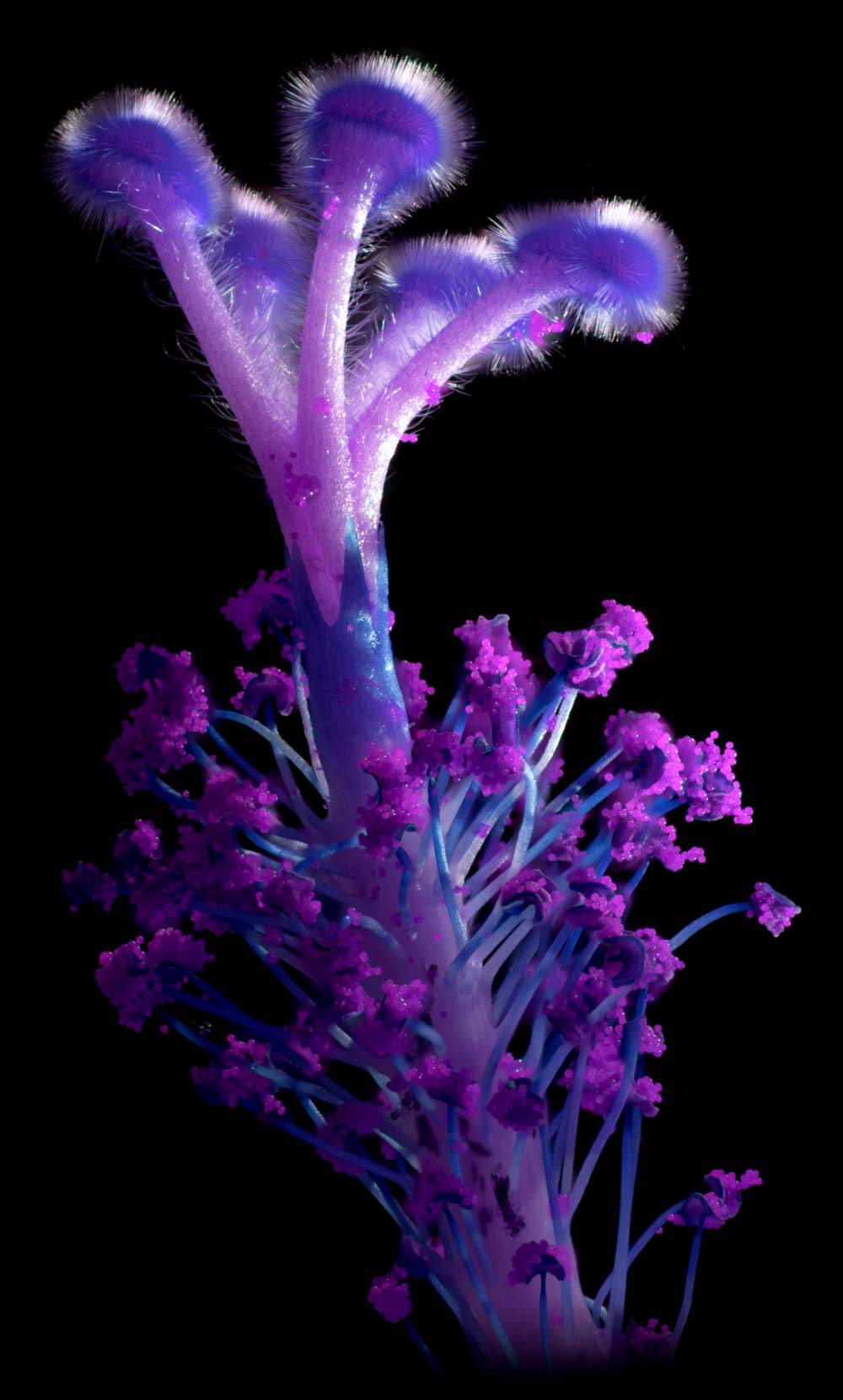 Try Ultraviolet Photography with our UV Lighting Arms.
No camera modifications needed.
Captured by Taran Sohal
using Adaptlaux UV Lighting Arms.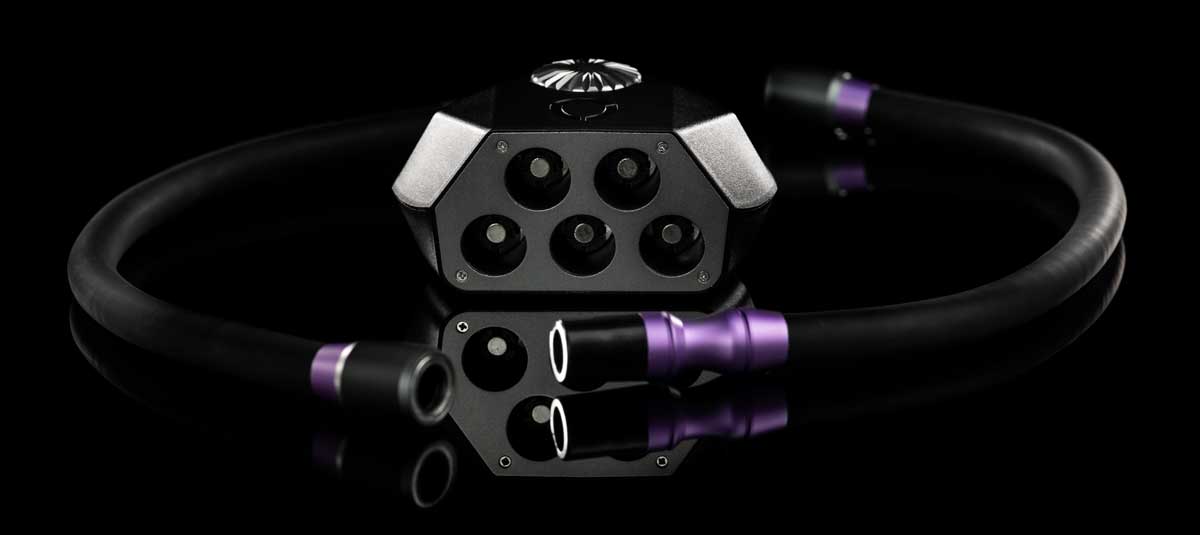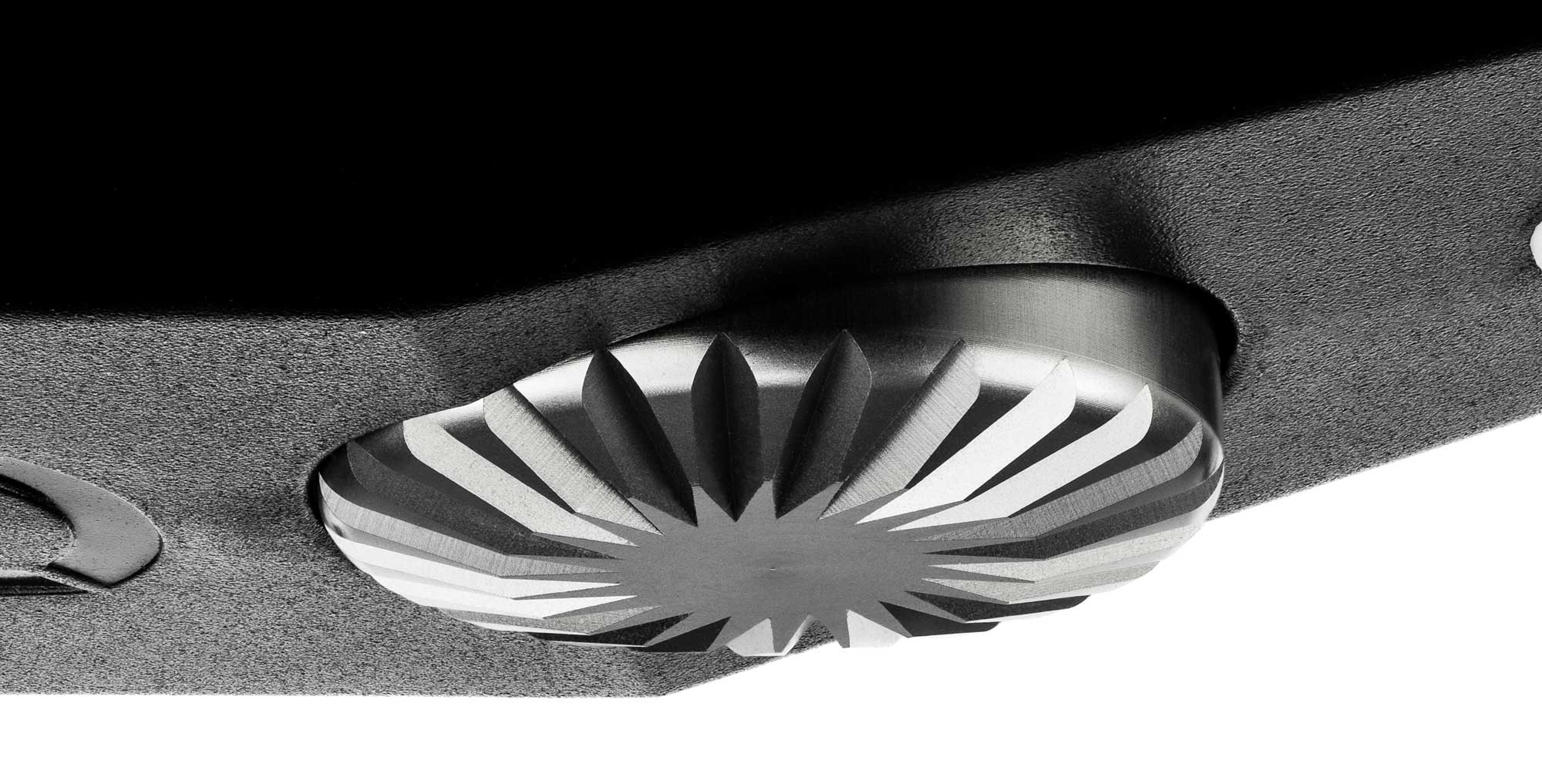 Pods are the heart of the Adaptalux Studio System.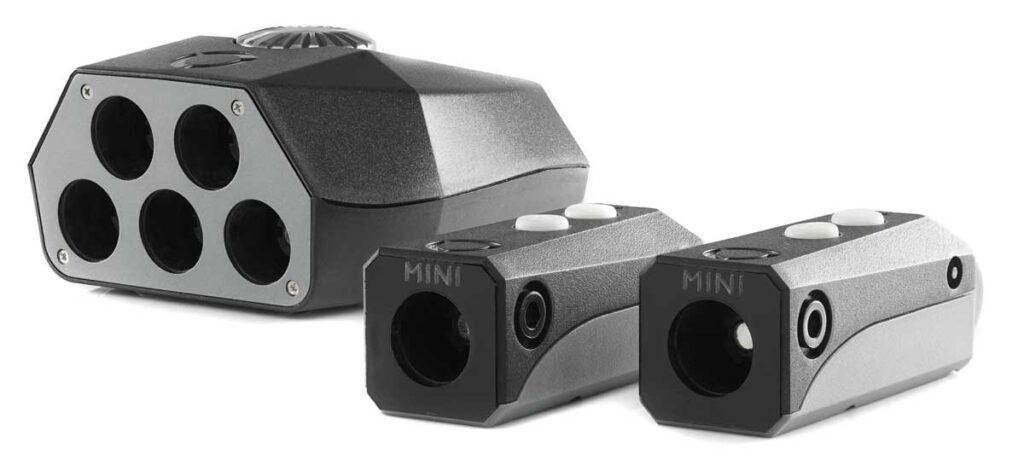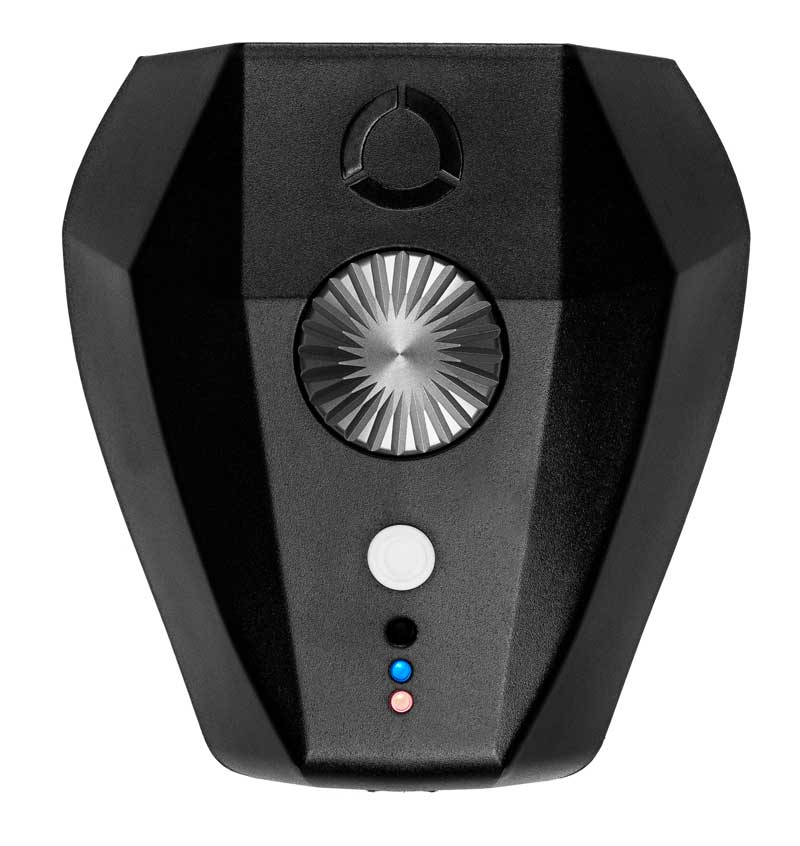 Manual & Bluetooth Control.
Tactile & responsive power adjustment dial.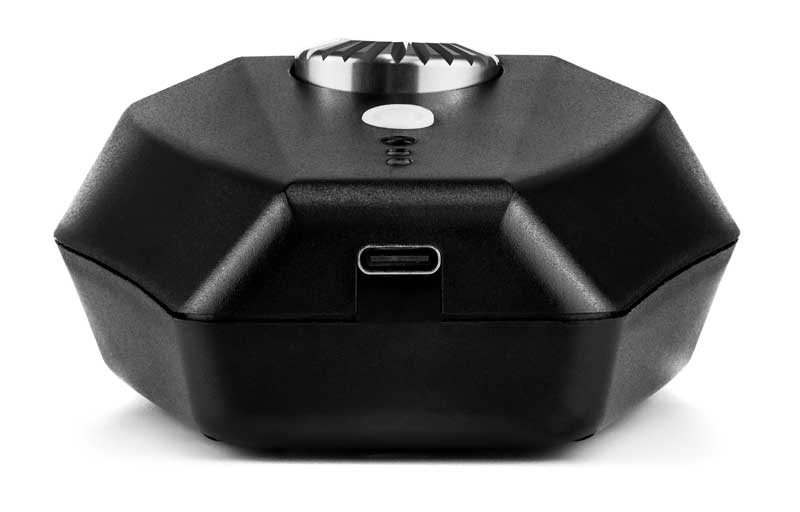 Built-in USB-C rechargeable battery.
Dynamic power management for up to 12 hours use.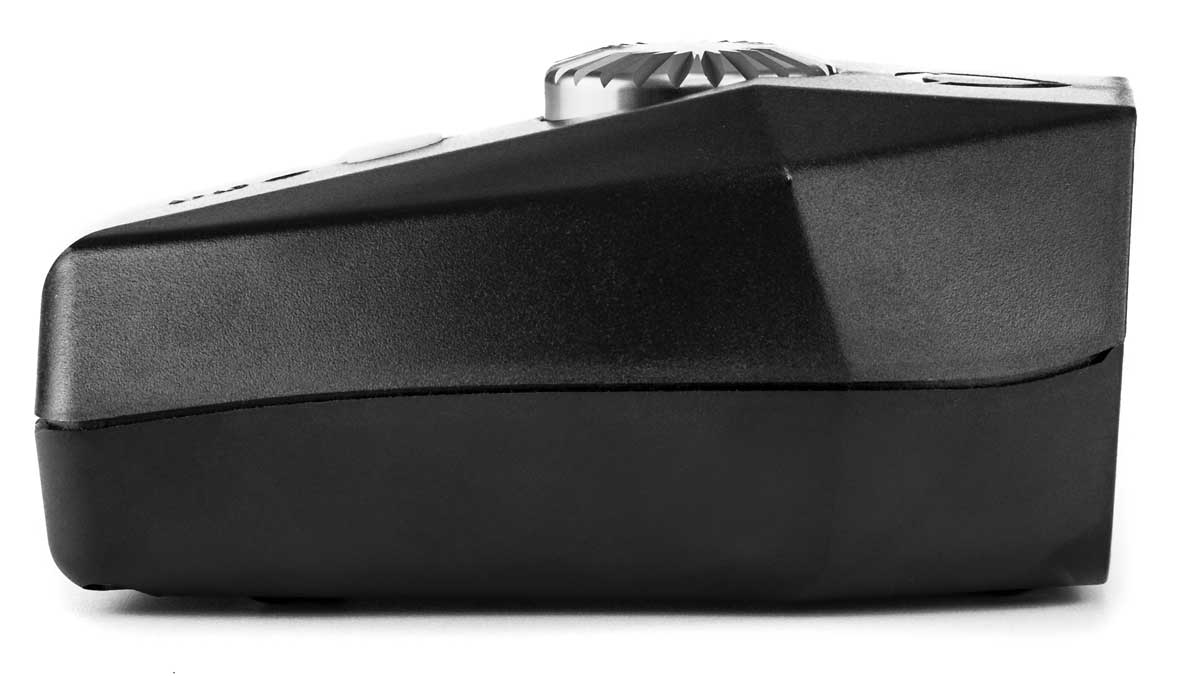 Mount the Pod 3.0  Using

 the 1/4″-20 metal thread
Attach to your camera, tripod, and other accessories.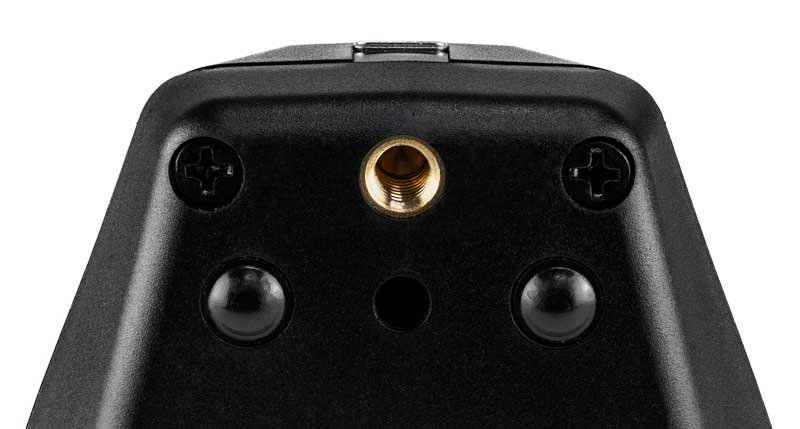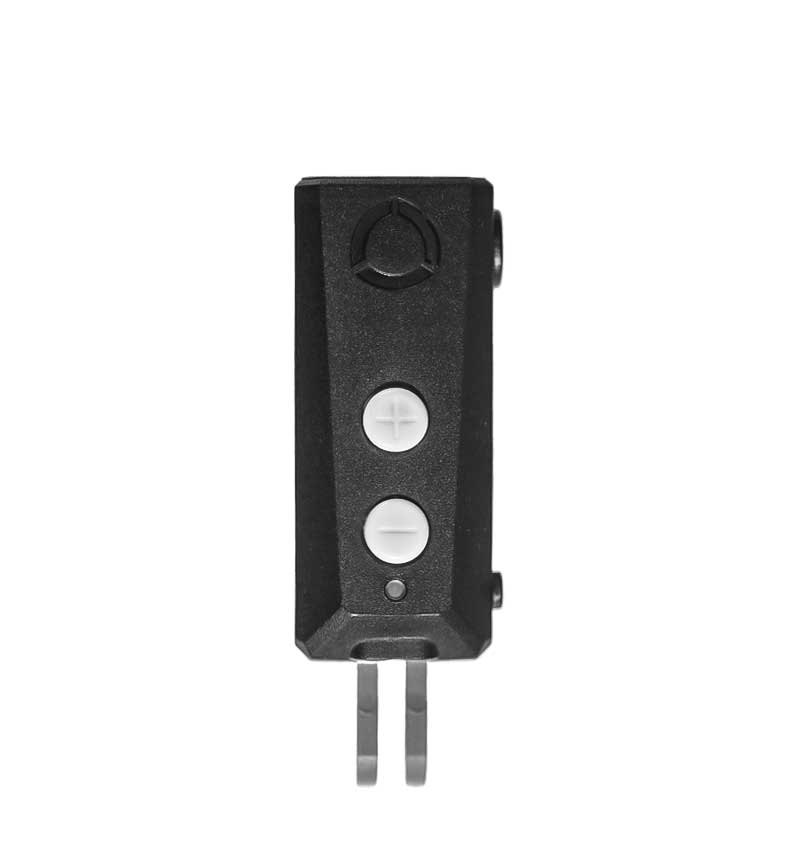 Simple manual controls.
Fast adjustments using only 2 buttons.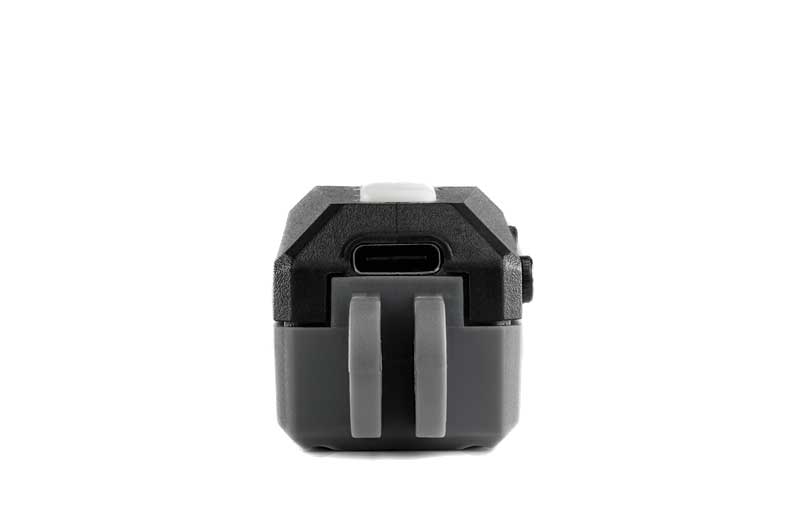 Built-in USB-C rechargeable battery.
Dynamic power management for up to 8 hours use.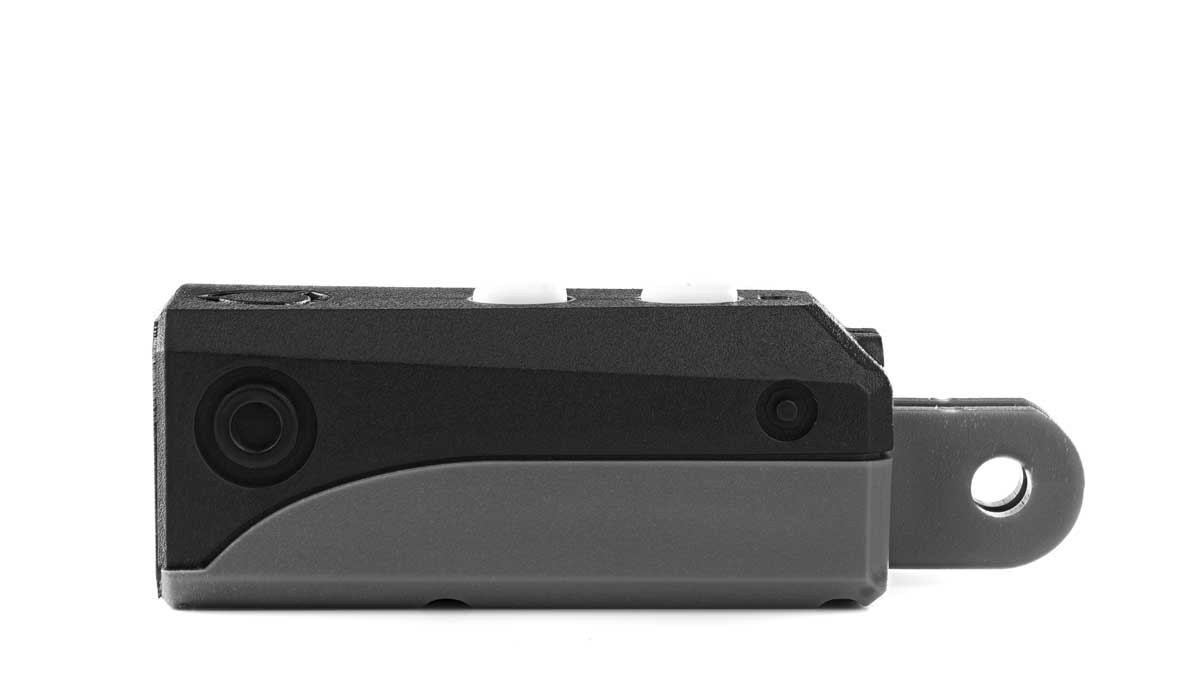 Attach the Pod Mini to GoPro style accessories.
Use magnets, clamps, tripods and more for ultimate freedom in lighting placement!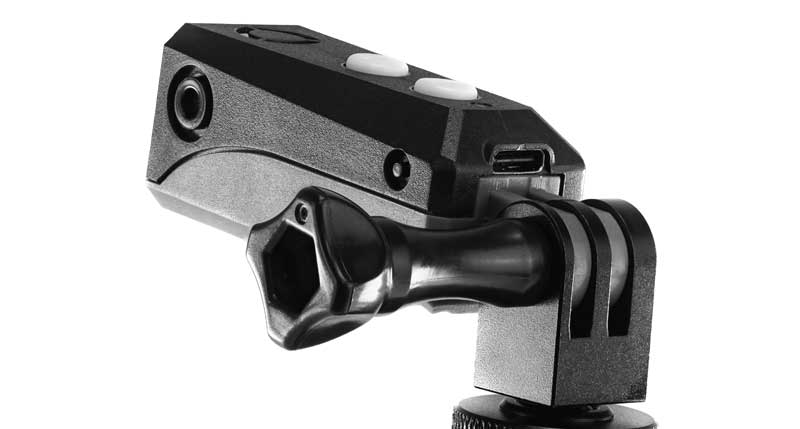 Every

Xenon Flash Arm

comes with a set of flexible coloured gels.
Add colour to your flash images in seconds.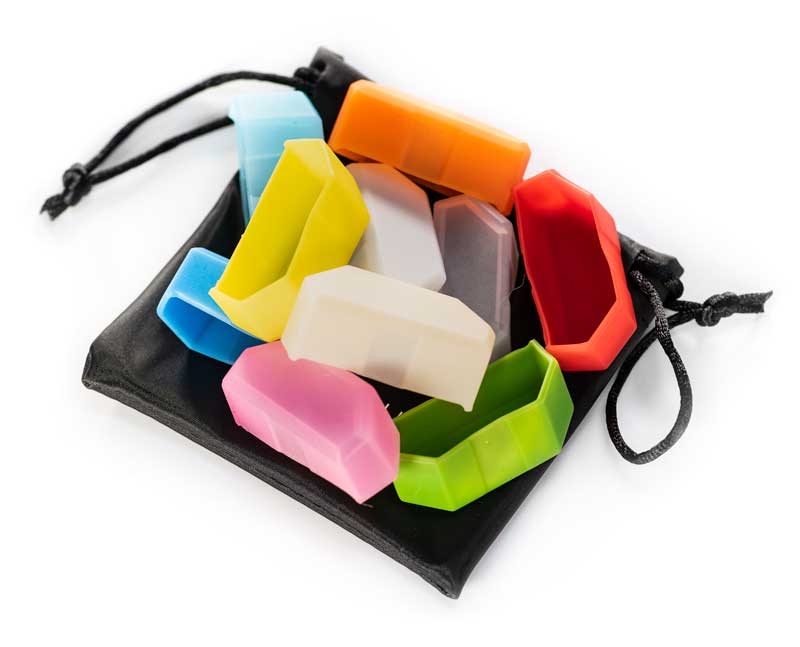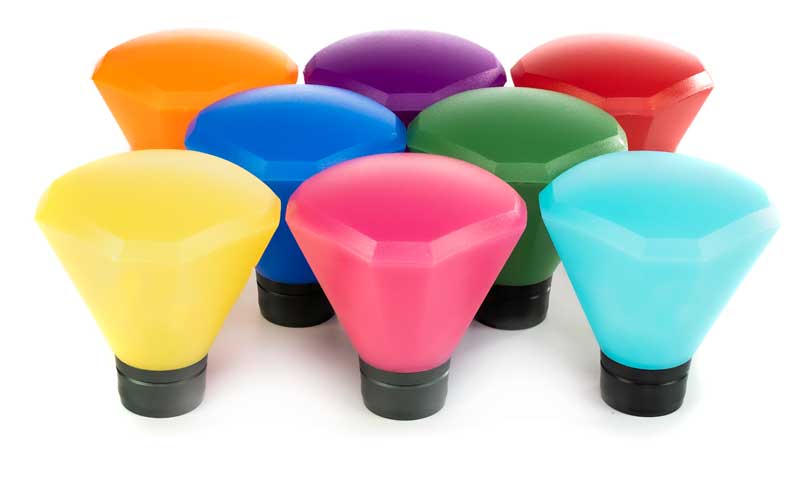 Use coloured

LED Lighting Arms

for bright and vivid highlights.
Magnetically attach Colour Filters for a soft wash of colour.
Beautiful soft light with easy diffusion.
Magnetically attach diffusers as needed.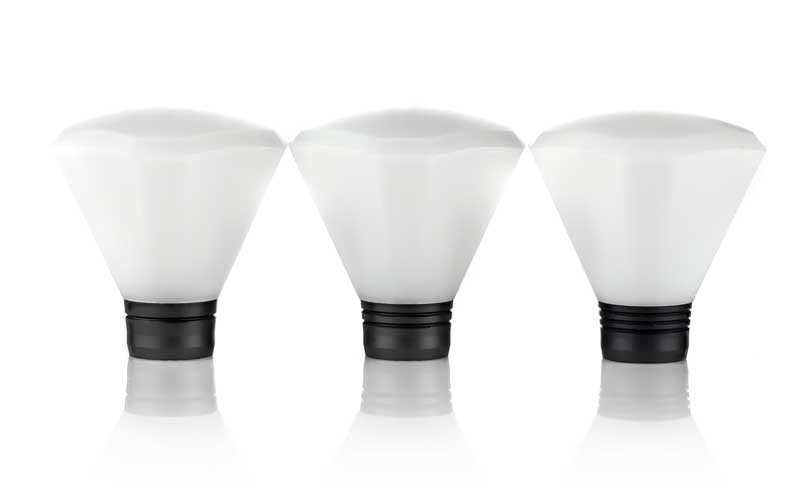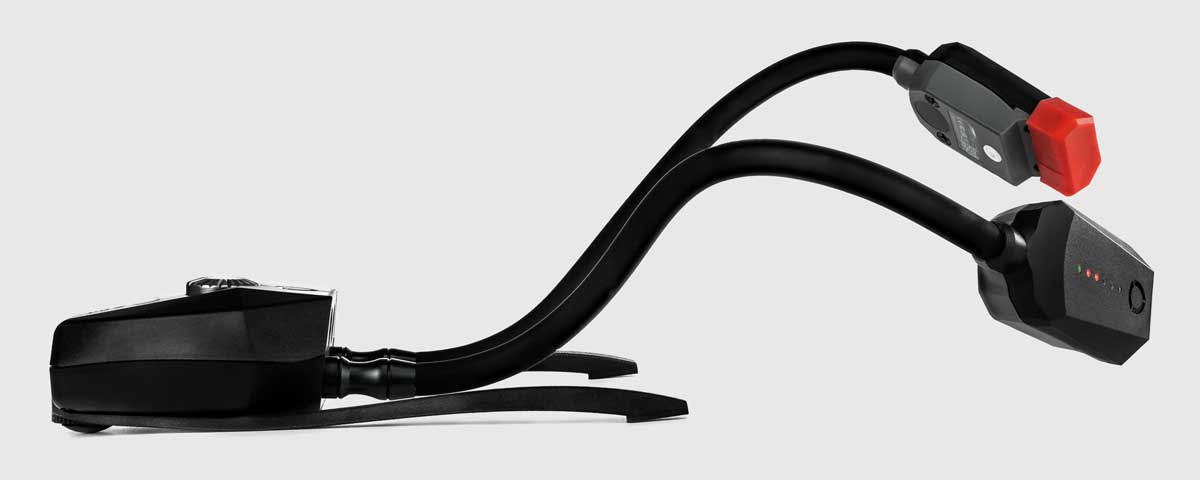 HOW TO BUY
Choose from a selection of pre-built packs
or use the pack builder to build a pack to suit your needs.
Enjoy 15% OFF EVERYTHING when you buy a custom or pre-built pack.
Just a simple and well thought out device. Works as advertised. It would be great having some longer lights in the system. It would give you more room when you need to bend the light in a larger arch. Still a great product.
Kent
21st September 2023
I haven't had a lot of opportunity to use the Adaptalux Studio that I purchased; however, the little I have used it, it seems to be a very versatile & easy set up. The pod and arms seem very well made. The pro-mount seems a little less well made and I am not sure how well, or how long it will last. I plan on expanding my set up in the near future with some more lights, so I would definitely recommend it. Overall, I am very pleased with the product.
Patty
3rd September 2023
Using adaptalux lighting with macro in the field is superb, so light and versatile easy to carry and use. I'm the envy of my photographic friends.
Michael M
25th August 2023
I've been playing around with my new Adaptalux Studio for around 3 weeks, loving it so far! Thanks guys, great system.
Mark
25th August 2023
Nice and easy to use indoors and outdoors. Helps me get the lighting just where I need it. The kit is well-made and feels robust.
dave
25th July 2023
I commend Adaptalux for coming up with a very useful and well made resource for lighting a macro setup. The app too is well thought out and a joy to use.
The documentation makes you feel part of a community and the inclusion of a Yorkshire Tea Bag was a very nice personal touch.
Every aspect of Adaptalux is well thought out. The design of the product, packaging and documentation is impeccable. Thoroughly recommended.
Graeme
15th July 2023
In fairness since receiving my kit I have not had the time to give it the justice it deserves (partly due to recently completing a very complex desktop publishing project, in between regular hospital visits for cancer treatment).
However the tests I have done show the future potential of the lighting system admirably. being able to accurately position the continuous lights and selectively control individual light output via the app is fantastic.
I am sure my initial kit will be complemented in future as I gain more experience of Adaptalux Studio in a macro rig environment.
Norman
3rd July 2023
Until now I did not have much time to use the flashes. But what I did was very successful.
I really like the flexibility with the flex-arms. You don't get such a result with a normal flash or continuous lighting.
one thing I do want is more infrared connecting points on the flash. Until now I am very happy with the flash and it can only get better!!
Arsene
5th June 2023
I bought the Combo to use instead of a speedlight when taking macro shots in the field. The quality is excellent, the design is amazing and the service superb. Adaptalux kit is not cheap but performs better than anything else. A true investment in my photography that will get a lot of use over coming months and years.
Ken
19th April 2023
It is a pleasure to work with a well-designed lighting system. I use it for Macro, Photomicrography and UVIVF photography, and it is well worth the investment.
Martin
25th March 2023
Working with constant lighting takes the guesswork out of the equation. The ability to place and project light in different colours and at different strengths continually makes you think about your composition and the many ways you could light your subject.
The portability of the system allows you to get down and dirty with your macro subjects and see the possibilities you never ever saw before.
In addition, you can add to the system as you go along or as you skills and photography needs develop.
The Adaptalux system is innovative and fun to use. Moreover, it's a demonstration of what can be achieved when you have a clear goal.
Highly recommended
Steve
23rd March 2023
Enjoying using my recent purchase and the uv arms open new possibilities to macro photography.Very clever
John
17th February 2023
I ordered my Adaptalux studio over the New Year period when typically shipping anything to Australia is difficult. Not so with my Adaptalux starter pack, it arrived in 4 days. Everything was very well packed and I was able to start using it the day it arrived. Thanks for a great product backed by great service.
Jen
7th February 2023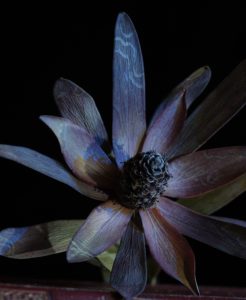 My order was delivered Down Under in little more than a week and Sam/Ben answered a couple of beginner's queries overnight.
The products are sturdy and versatile. I discovered that the pod plus lights were best used attached to a spare tripod. I've been trying to watch all the excellent videos. I've been trying out various lenses and thinking of imaginative subjects. This is going to be so much fun!!
Anne
10th January 2023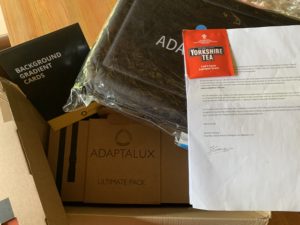 In a time when personalized service & interaction with online companies is non-existent Adaptalux is above & apart! The email I sent asking for assistance was replied to within hours followed by a further interchange on tweaking my custom package – then they shipped out asap & it arrived in 3 days! (UK to South Africa – this is a type of world record! in Dec!) but that is not where it stops. Upon opening the large box there was a letter…yes a letter. A personal thank you for my order & a Yorkshire tea bag! – amazing extra touch! followed by a welcome email – with "let's get started" links tutorials & tips – I saw some moans about the cost, but here you get far more than you pay for!
Sharon
7th January 2023
Good experience with this system and the accompanying videos helped me to get to grips with the system pretty quickly.
Looking forward to eventually getting the UV lights and possibly a strobe or two even though I am a big fan of the always on lighting.
John
20th August 2022
I recently purchased this system and love it! Used purple and green lights with diffusers to highlight fresh asparagus and I thought it looked awesome. I will continue to play with the lights and macro lens! I would definitely recommend this and in the future, I plan on adding the led arms.
I am in Canada and I still find it hard to believe that this arrived in 3 days! Good job!
Dawn
9th June 2022
As I start to use my kit I'm finding the flexibility of control over the lights with the associated app is very useful. I also referred to the FAQ's on the website to successfully solve a question by following the recommended advice – problem solved!
David
14th May 2022