INTRODUCING THE
COMPLETE
MACRO
LIGHTING
SYSTEM
The Adaptalux Studio is a modular macro lighting system that includes powerful and flexible

LED lighting

and

Xenon Flash

options.
Designed specifically for macro photography, The Adaptalux Studio is ideal for creative close-up photography and videography.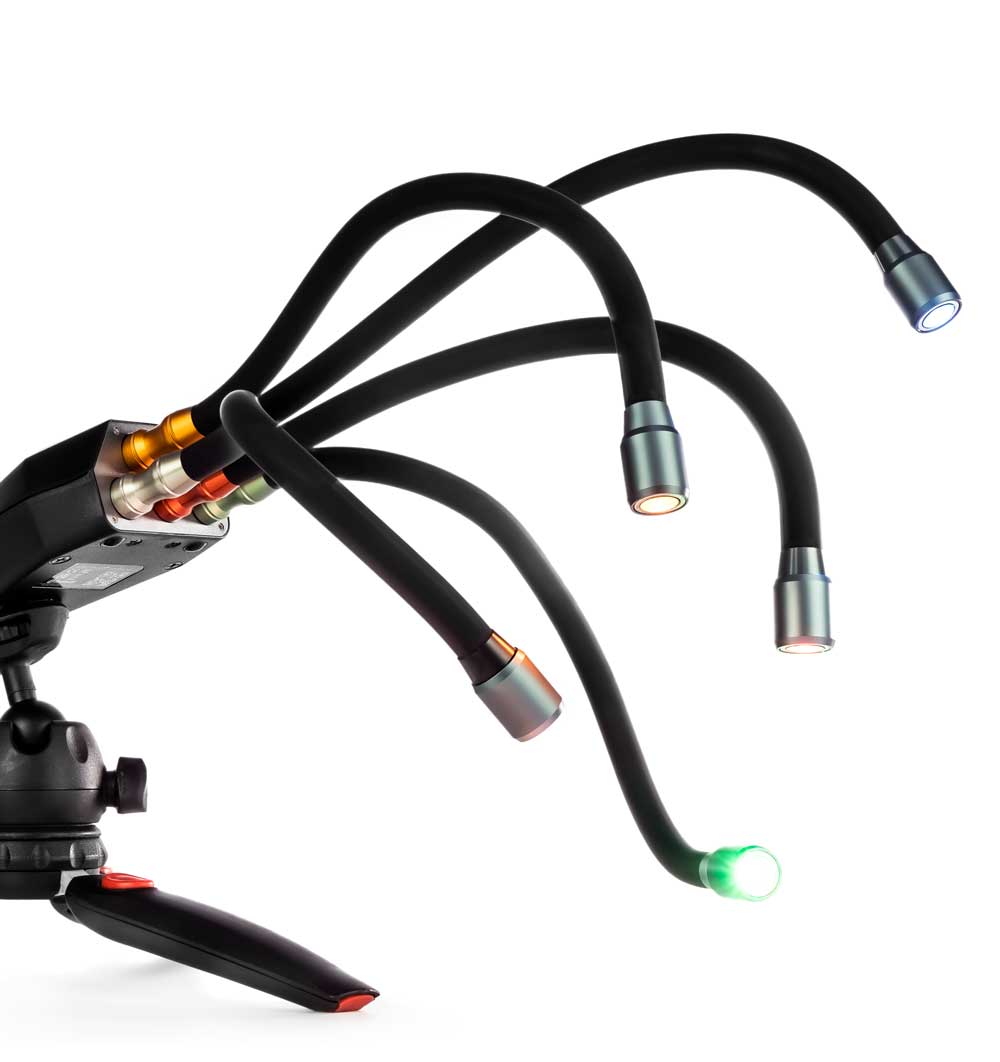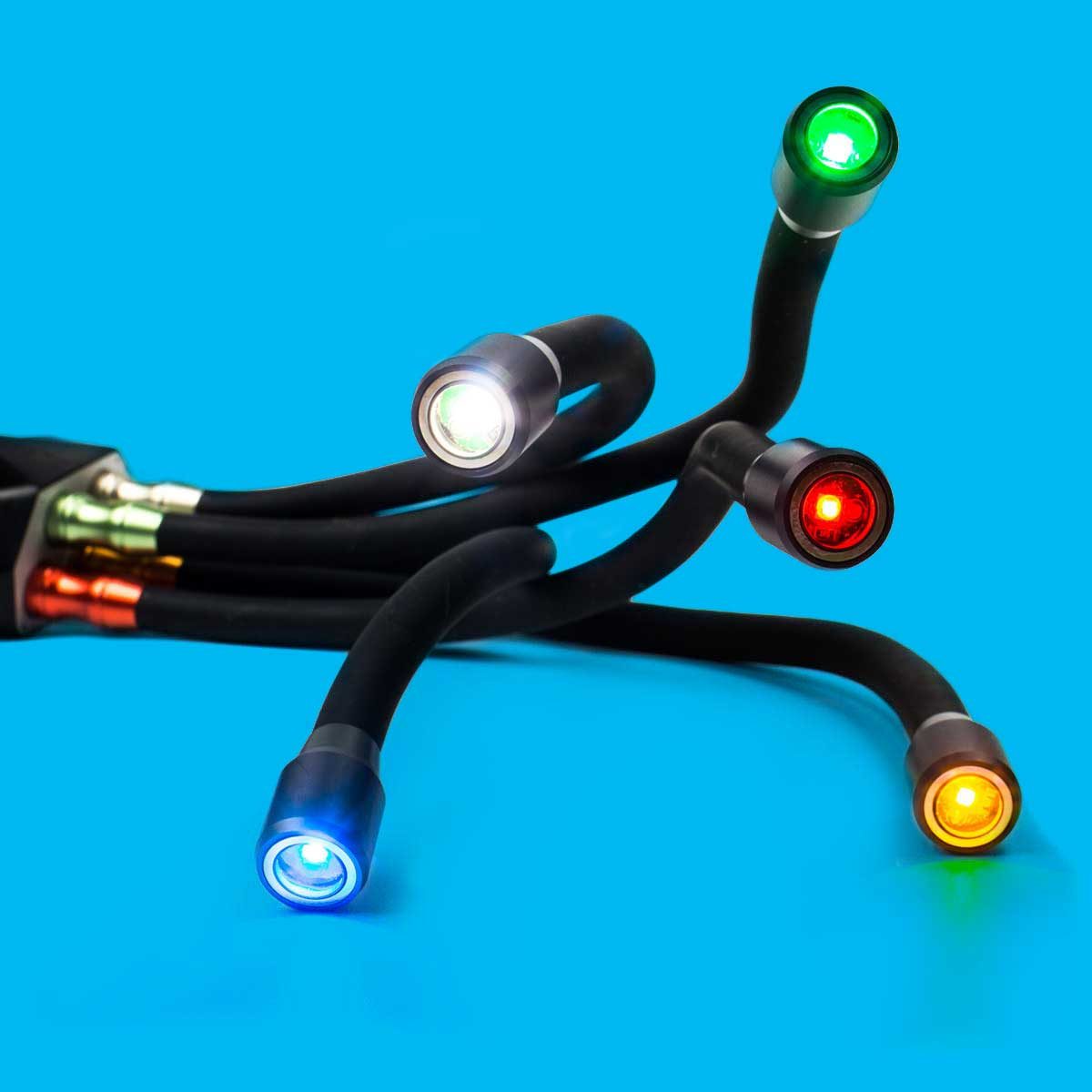 Flexible.
Adaptable.
Colourful.
Powerful.
Bend Lighting Arms into position.
Place light exactly where you need it.
A small light source, for small subjects.
Patented
Magnetic
Attachment
Fully Adaptable to suit your needs.
The "always-on" LED Lighting Arms provide continuous light for your images.
See how every adjustment affects your images.
XENON
FLASH
LIGHTING
ARMS
All new Xenon FLash Lighting Arms bring high power flash to the Adaptalux Studio.
Freeze motion and eliminate camera shake with short bursts of light.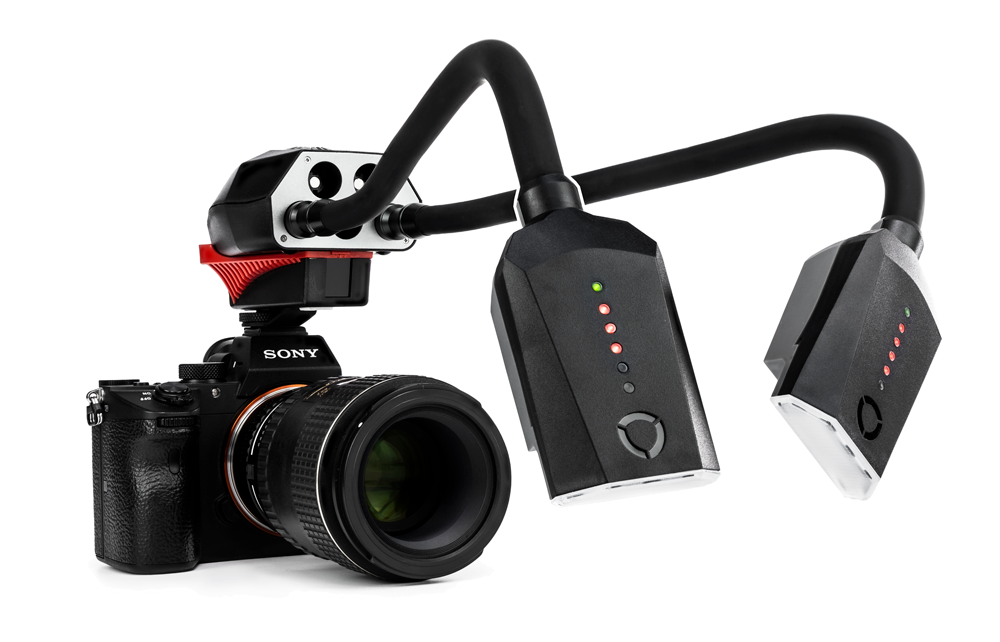 Change between continuous light and flash in seconds.
Or use LED and Flash together in the same Control Pod.
Adjust brightness and power individually for each Arm
Make changes manually, or wirelessly using our free App.
Available on iOS and Android.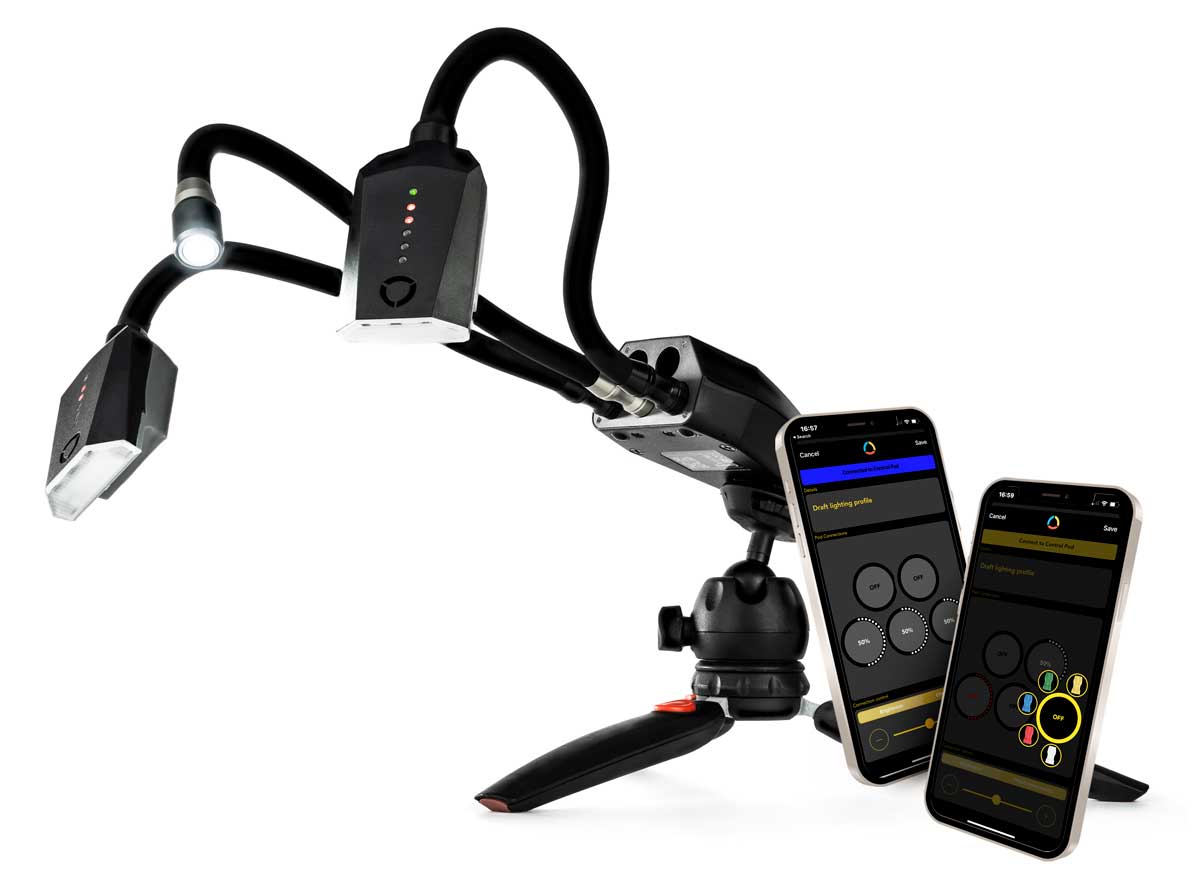 Adjust the brightness and power for each individual arm.
Make changes manually, or wirelessly using our free App available on iOS and Android.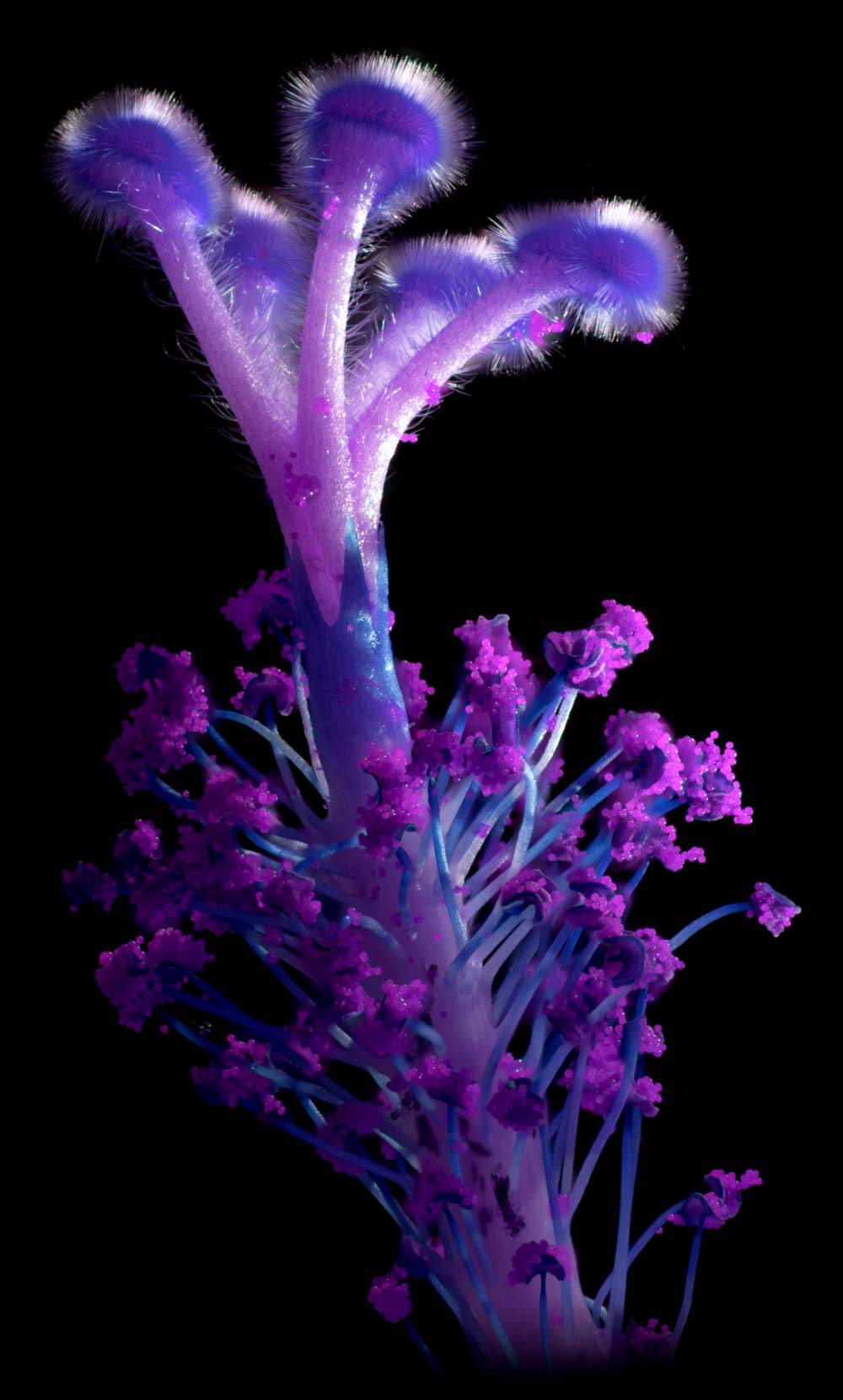 Try Ultraviolet Photography with our UV Lighting Arms.
No camera modifications needed.
Captured by Taran Sohal
using Adaptlaux UV Lighting Arms.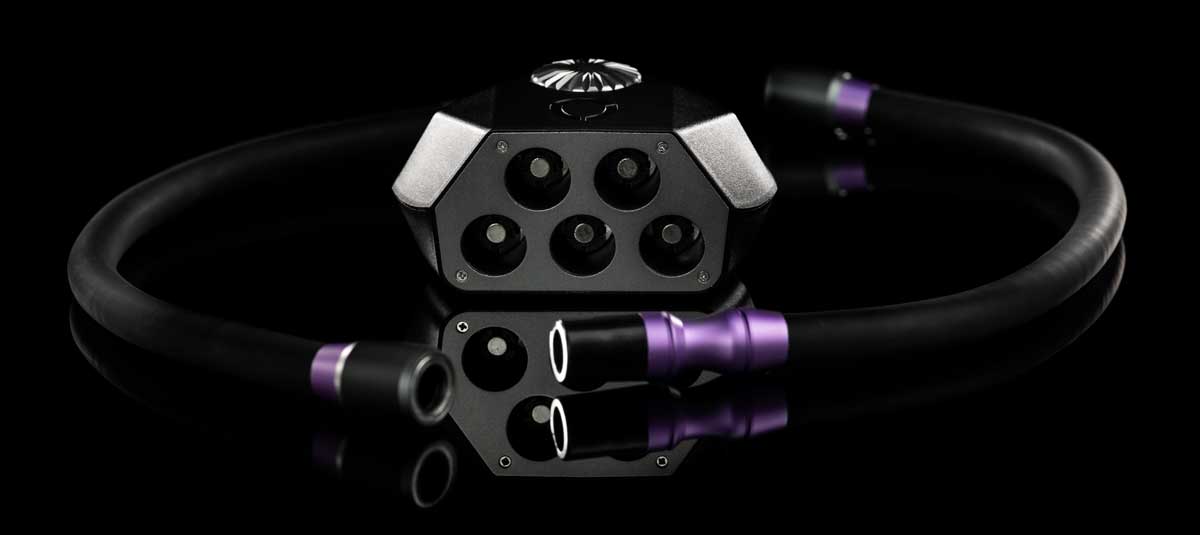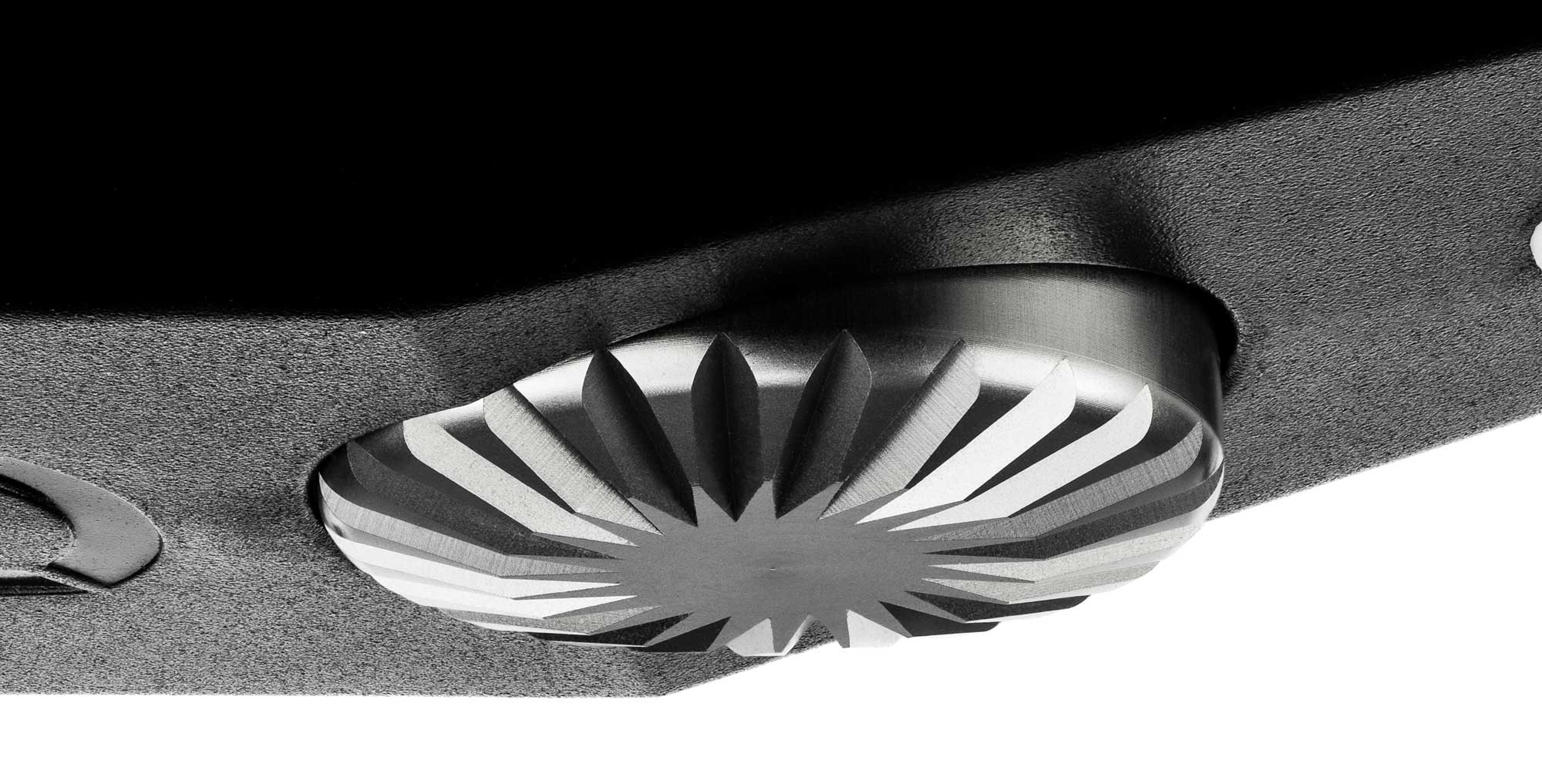 A new and innovative manual control scheme.
Tactile & responsive adjustment.
Re-enforced shell with an all-new design.
New dedicated Bluetooth connection button.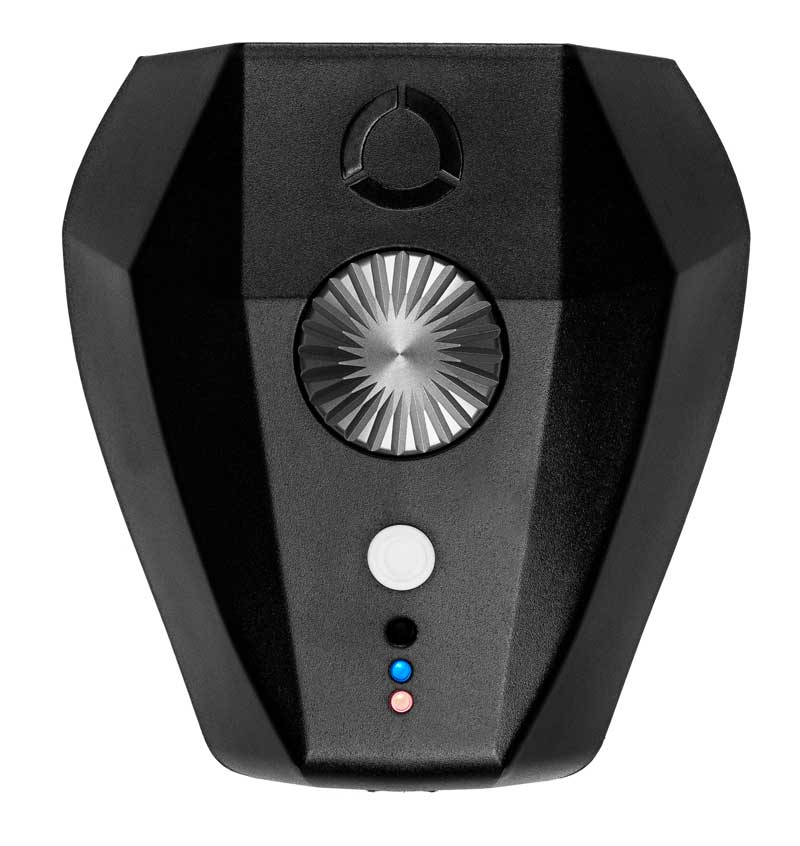 Built-in USB-C rechargeable battery.
Dynamic power management for up to 12 hours use.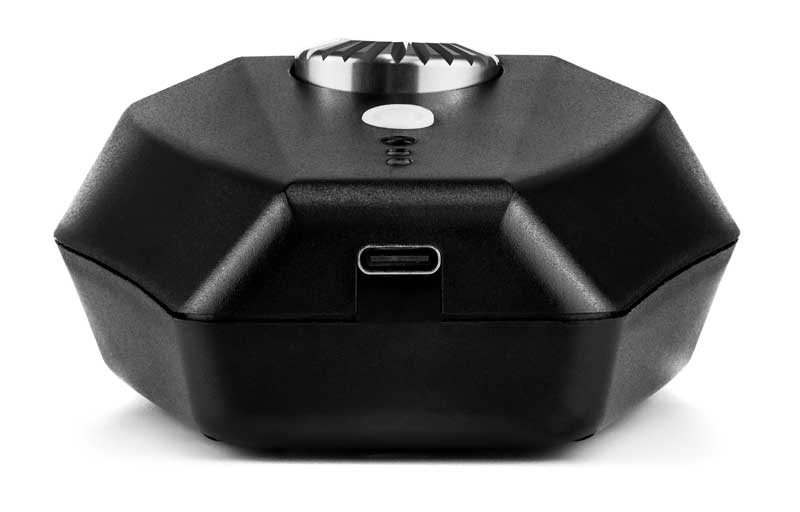 Attach the Pod to your camera,
tripod,
and other accessories.
Use the 1/4″-20 metal thread to mount your lighting.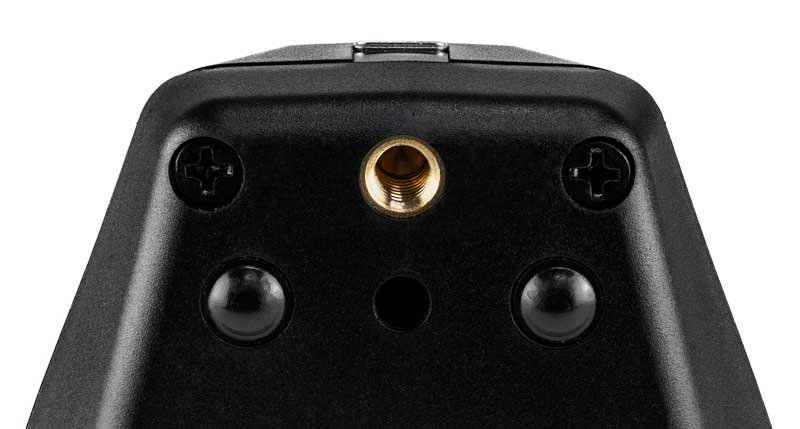 Every

Xenon Flash Arm

comes with a set of flexible coloured gels.
Add colour to your flash images in seconds.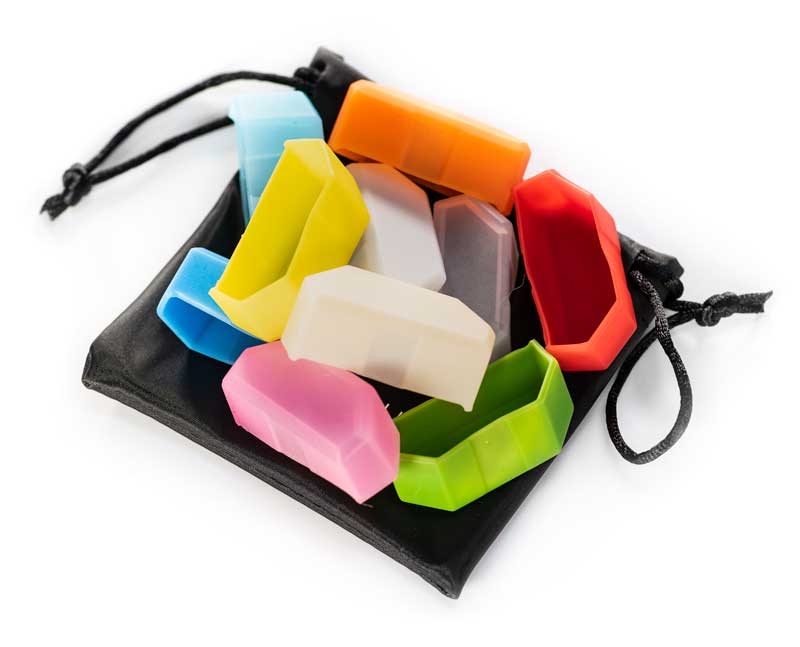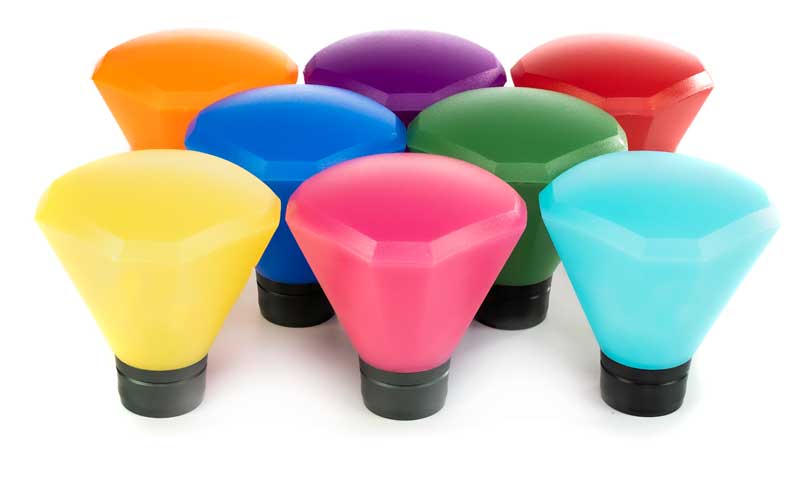 Use coloured

LED Lighting Arms

for bright and vivid highlights.
Magnetically attach Colour Filters for a soft wash of colour.
Beautiful soft light with easy diffusion.
Magnetically attach diffusers as needed.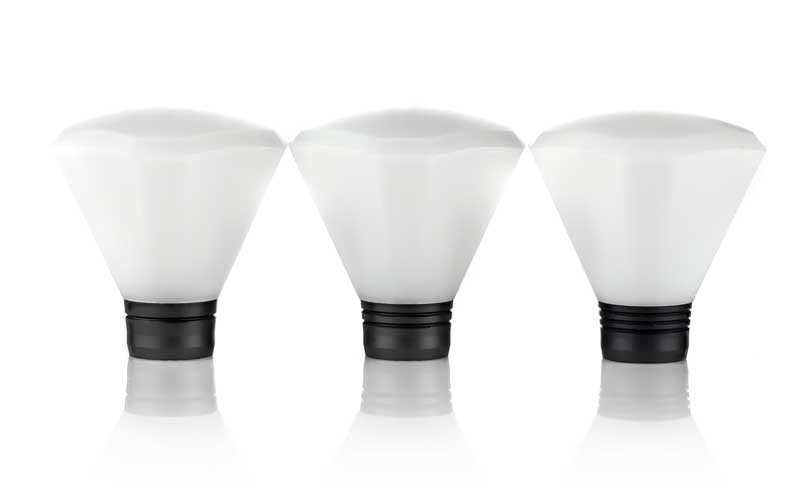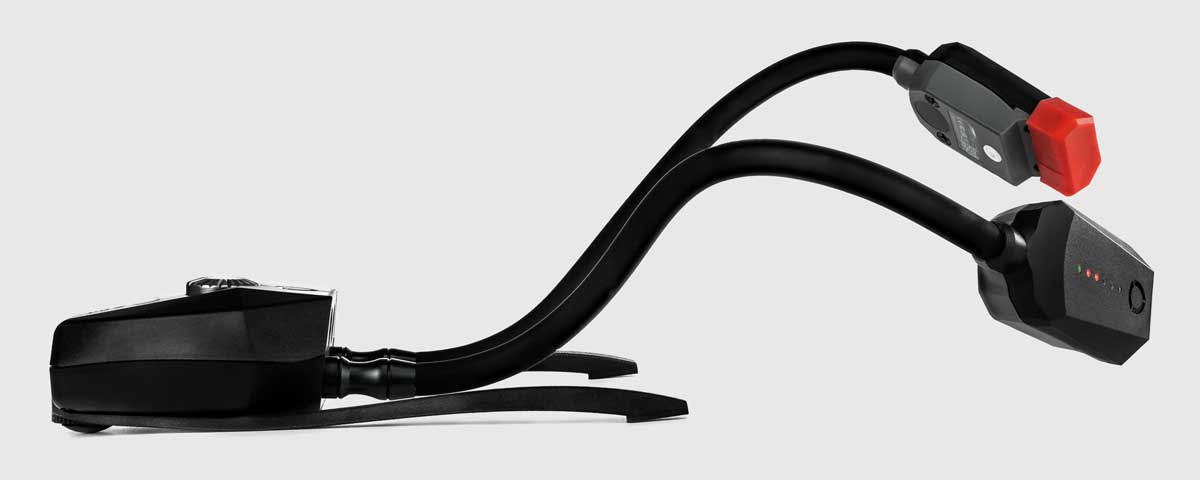 HOW TO BUY
Choose from a selection of pre-built packs
or use the pack builder to build a pack to suit your needs.
Save up to 30% on LED Lighting Arms as part of a pack.
Working with constant lighting takes the guesswork out of the equation. The ability to place and project light in different colours and at different strengths continually makes you think about your composition and the many ways you could light your subject.
The portability of the system allows you to get down and dirty with your macro subjects and see the possibilities you never ever saw before.
In addition, you can add to the system as you go along or as you skills and photography needs develop.
The Adaptalux system is innovative and fun to use. Moreover, it's a demonstration of what can be achieved when you have a clear goal.
Highly recommended
Steve
23rd March 2023
Enjoying using my recent purchase and the uv arms open new possibilities to macro photography.Very clever
John
17th February 2023
I ordered my Adaptalux studio over the New Year period when typically shipping anything to Australia is difficult. Not so with my Adaptalux starter pack, it arrived in 4 days. Everything was very well packed and I was able to start using it the day it arrived. Thanks for a great product backed by great service.
Jen
7th February 2023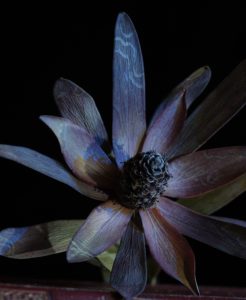 My order was delivered Down Under in little more than a week and Sam/Ben answered a couple of beginner's queries overnight.
The products are sturdy and versatile. I discovered that the pod plus lights were best used attached to a spare tripod. I've been trying to watch all the excellent videos. I've been trying out various lenses and thinking of imaginative subjects. This is going to be so much fun!!
Anne
10th January 2023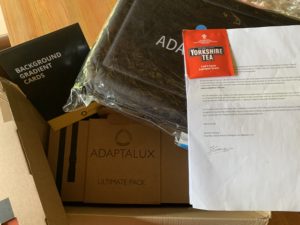 In a time when personalized service & interaction with online companies is non-existent Adaptalux is above & apart! The email I sent asking for assistance was replied to within hours followed by a further interchange on tweaking my custom package – then they shipped out asap & it arrived in 3 days! (UK to South Africa – this is a type of world record! in Dec!) but that is not where it stops. Upon opening the large box there was a letter…yes a letter. A personal thank you for my order & a Yorkshire tea bag! – amazing extra touch! followed by a welcome email – with "let's get started" links tutorials & tips – I saw some moans about the cost, but here you get far more than you pay for!
Sharon
7th January 2023
Good experience with this system and the accompanying videos helped me to get to grips with the system pretty quickly.
Looking forward to eventually getting the UV lights and possibly a strobe or two even though I am a big fan of the always on lighting.
John
20th August 2022
I recently purchased this system and love it! Used purple and green lights with diffusers to highlight fresh asparagus and I thought it looked awesome. I will continue to play with the lights and macro lens! I would definitely recommend this and in the future, I plan on adding the led arms.
I am in Canada and I still find it hard to believe that this arrived in 3 days! Good job!
Dawn
9th June 2022
As I start to use my kit I'm finding the flexibility of control over the lights with the associated app is very useful. I also referred to the FAQ's on the website to successfully solve a question by following the recommended advice – problem solved!
David
14th May 2022
The uses of the individual light sources on the object is ingenious. It's like post-processing images in the beginning…
I still have a lot to practice, especially in the macro area, but with this system it is really fun. (The first fly looked somewhat extraterrestrial) I can really recommend this system.
Tom
22nd December 2021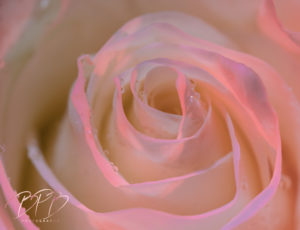 Since receiving my Adaptalux Studio lighting it has been a game changer. The flexibility that it provides and the ability to the light and more so the color of the lighting is exactly what I was looking for. I can't wait to add other lighting arms. The build quality is fantastic. Kudos to the team at Adaptalux.
Regards
Brian
Brian
11th December 2021
The Adaptalux Studio proved invaluable in letting me position lights of different colors and intensities to illuminate not only macro scenes but also still life compositions. The flexibility of the lighting arms together with use of the iphone app allowed me to adjust, balance and dial in just the right amount of light in real time, in live view, to bring the atmosphere I was looking for to life. This versatility of the Adaptalux Studio has opened up many new opportunities to explore the creative use of lighting.
Ted
16th November 2021
A very versatile solution to macro photography! The quality of the system is wonderful. We are rare coin dealers so the system does work well for that purpose. (Not a criticism!) I would like to see a unit offered that would have like 2 ports so I could use a unit on each side. It's too expensive to do this pairing. The alternative with the current unit might be to offer options of longer light shafts. I use a "shoot from above system from a copy stand and the focal length I need for certified coins in slabs doesn't allow me to reach a lateral lighting scheme when using the unit from the supplied cold shoe configuration. Longer arms would be the solution. Good product otherwise.
Lenny
9th August 2021
I purchased a basic built my own set with four arms. I shoot mostly weddings and was looking for lighting my macro ring shots. This system certainly opened me up to many creative options.
It's easy to use and the results are fantastic.
Fast shipping
Great customer service
Michael
3rd August 2021
I recently completed Macro video filming of Gemstones and Jewellery for a Japanese National Television program. The very well built Adaptalux kit helped me get some amazing shots and the producers were not only impressed with the kit but how the images turned out and the kind of intricate control I had over the lighting. Macro video shooting can be challenging and the Adaptalux kit was in my opinion was essential – in speed, getting the look I wanted and the kind of micro adjustments needed to make it all come together. (vision samples not able to be uploaded as yet due to copyright clearance)
HDCAMAN
3rd August 2021
Love the system. I even ordered the carry case to put them in. The box they came in was good, but I just wanted better protection and easy access.
Love the lights and the MACRO video ideas you share.
Roger
31st July 2021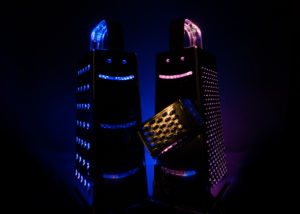 So easy from purchase to delivery to follow up.
Great quality product. Really versatile. I follow Ben on YouTube for project ideas.
I just wonder if you may create warm white light as I sometimes find the white light arms pretty cold , just an idea though 🙂
I love the UV lamps, still practicing to get my camera settings right though.
2 photos I've taken so far, a UV flower and a still life called 'a grate family photo' 😁
Andrea Maloney
22nd July 2021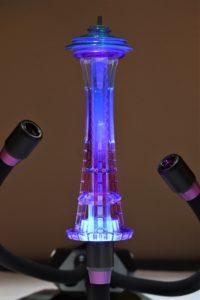 I have owned my studio for just over a year. After stumbling across a video on YouTube, I was impressed with what I saw. And thought this is something even I could use, and I was right. With everything being compact as they are, it is quite easy to maneuver around just about any set up I can come up with. And being able to take the lights outside in the dark, I am not stumbling around heavy equipment. So, the mobility I have with my studio, is very satisfying.
The photo I submitted was a mistake photo, I was only focusing, but I pressed to hard, but I do like the results.
Bob
20th July 2021
The studio system was easy to set up and use. So many possibilities with the colours available
Graeme
1st June 2021