Hi everyone,
We hope everyone is staying well. Here in the UK, we're starting to enjoy the warmer sun and longer daylight hours. I honestly don't know where this year is going at the moment, it's absolutely flying by!
There is ALOT going on at the moment, and this update details all of the progression we have made since the last update. You will find throughout this update various photos I have taken using the latest prototypes over the past few weeks.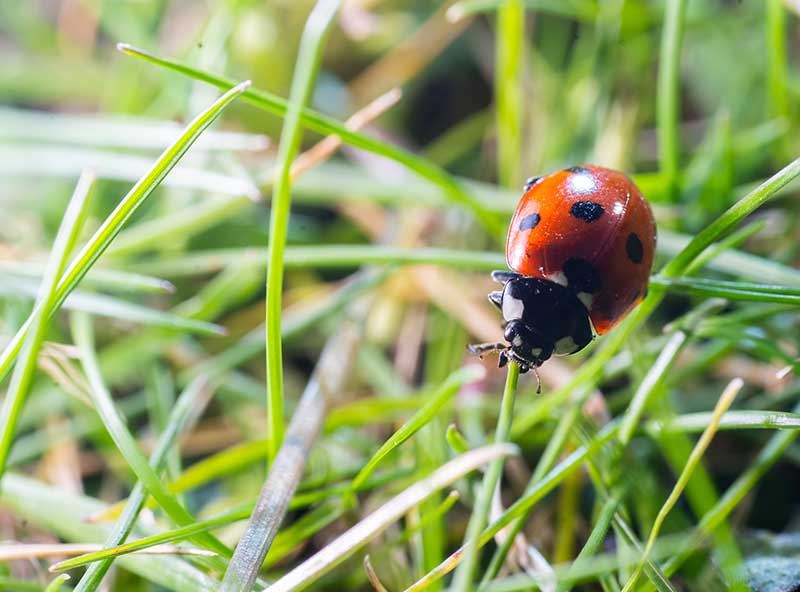 Flash Gels and Pro Filters:
The Flash gels are now coming on really well and the tooling is currently being machined for trial production runs. I expect to get the first samples in around 3-4 weeks time, from there we will fine-tune the transparencies to get good diffusion results alongside rich colour casting. This will also go hand in hand with any other minor alterations required. We are now set on the gel colours that will be shipped with every Flash Arm, which is exciting. The colours are:
It's important to note the white temperature gels above will output a lightly diffused light when compared with no gel. 

The Pro Flash Filters are also currently in the tooling phase, again we should get samples in the next 4-5 weeks. The Pro Filters offer even more control, with softer and more controlled grades of diffusion alongside light control. They can be used stand-alone with the Flash Arms or alongside the colour gels to create diffused colour or temperature tint. We will do a dedicated update showing off what the gels and diffusers can do once we have final production trial parts. I have now set on 3 types of Pro Filter, which will be available for purchase when you complete your backer surveys. These are:
Directional Diffuser –
Designed to direct diffused light forwards with no side light leakage. These are the ones you saw in the previous update video.
Area Diffuser –
Designed to cast an area of diffused light all around the diffuser. 
Honeycomb Grid –
The Honeycomb grid gives lateral directional light from the flash, preventing unwanted light spread.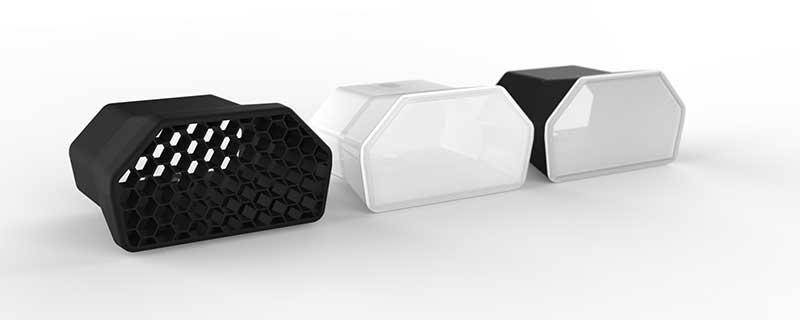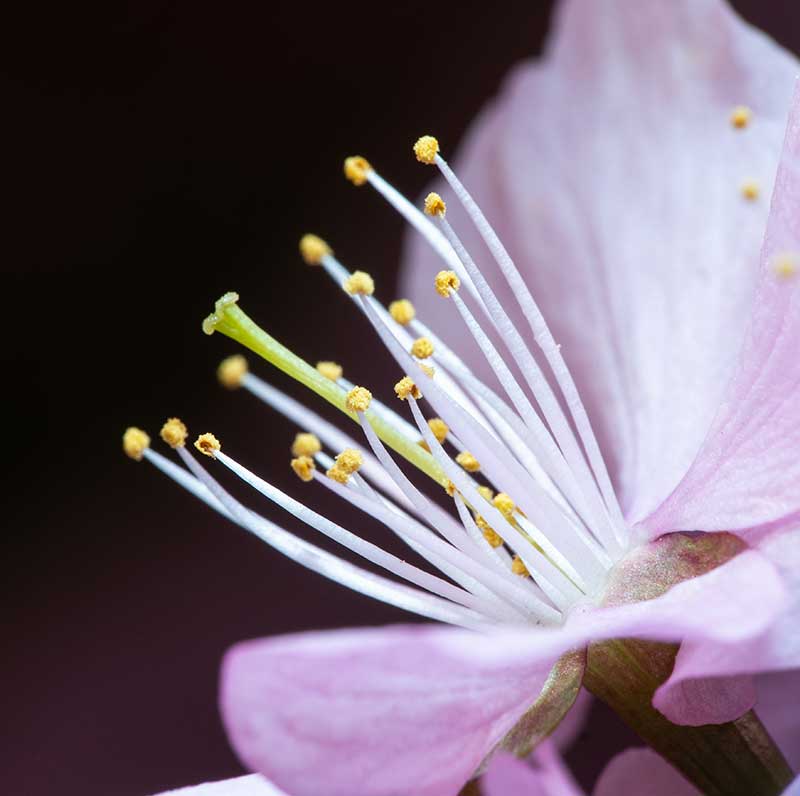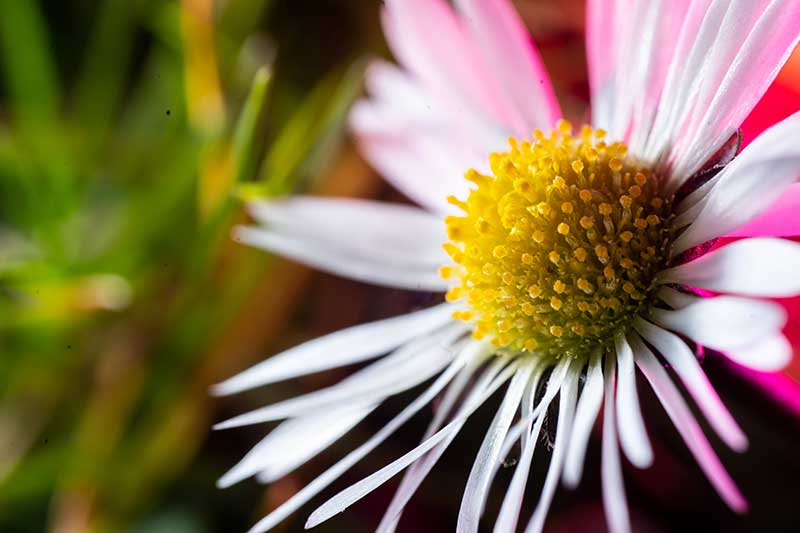 Flash Arms
These are going well and are nearly ready for tooling production. I've halted tooling for now for the Flash Arm head as we found a potential issue whilst testing master prototypes, which needs to be addressed before production. 
We found that some of the Transformers on the PCB samples had a tolerance problem, which could affect how the flash charges. The Transformer is a very important component as this steps the voltage up from the Pod to what we need for a Xenon flash to fire.
I have been working closely with our suppliers, who have been busy making new and improved Transformers designed specifically for our PCB boards, which I will receive later next week for final testing. The results shared with me so far are looking very promising so I am keen to receive them so we can run our own tests before proceeding. The results of these small batch tests will be shared in the next update once they have taken place.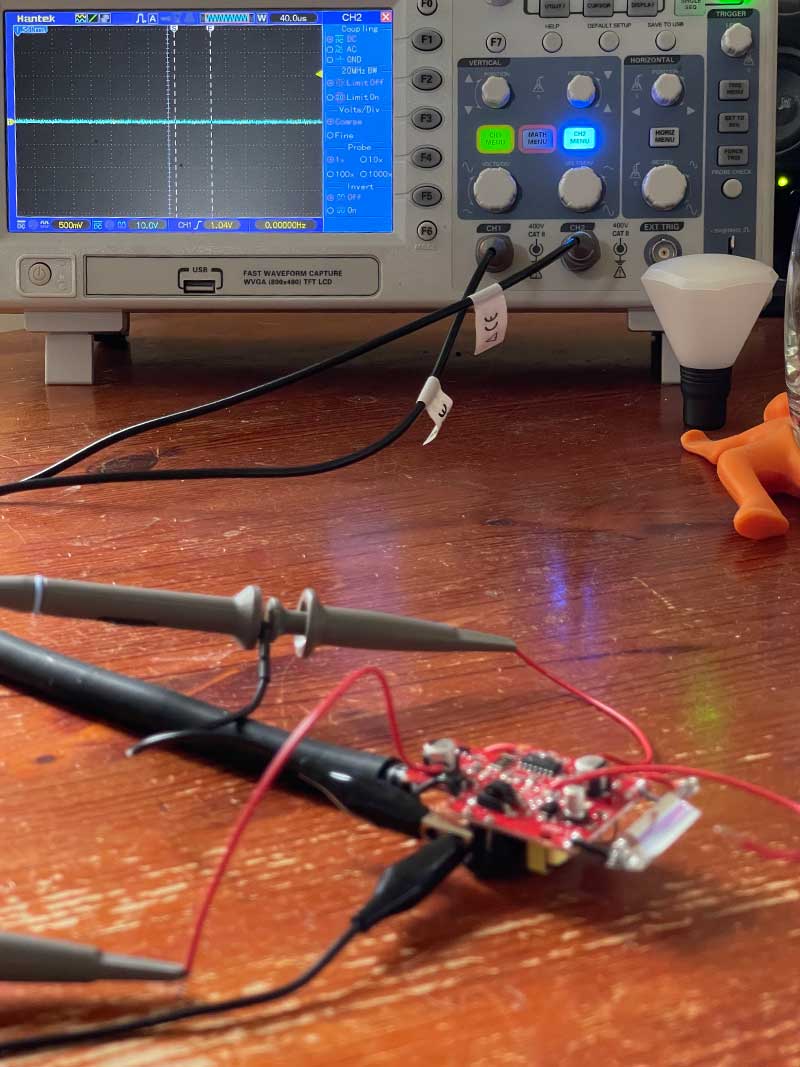 Apart from this, everything else on the Flash Arm head is ready to proceed. Parts such as the flexible arm, Lighting Arm connector and metal components have all been ordered and will be here in the coming weeks, ready for Flash Arm Sub-Assembly.
Emitter
This has progressed well, the smaller parts for this product have been ordered and we are awaiting delivery. The tooling for the hotshoe component is also completed and we have production samples here that we have been testing. This is an important part as it has to take the load of the Adaptalux Studio whilst mounted on the camera. Therefore, we have been extensively testing this part over the last 6 weeks.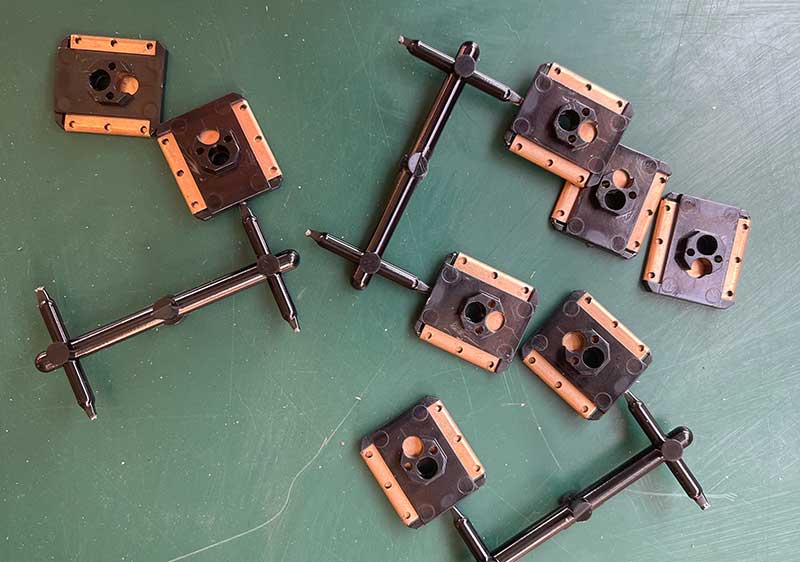 Based on testing, the hotshoes are strong and are communicating with cameras well. However, I wasn't quite happy with the amount of "bounce" in the emitter when mounted on camera with an Adaptalux Studio on top with 3 or more Lighting Arms plugged in. To improve this I have designed a new metal bracket for the Emitter base. This metal bracket will hugely increase load strength and support for the system as a whole and reduce bounce when mounted on camera. I have got prototypes for the new supporting bracket arriving very soon to conclude the testing of this product.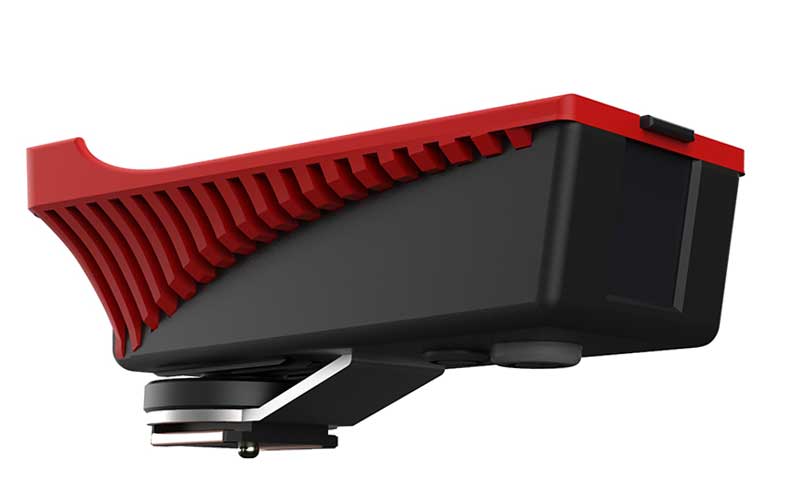 Once the above testing is completed on the new bracket design, the rest of the injection molding tooling will be ordered for the emitter alongside the emitter PCBs.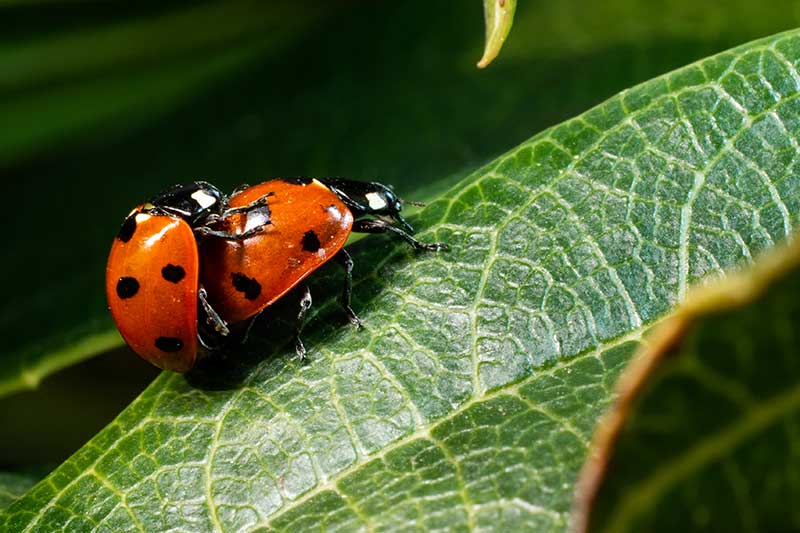 Packaging
The designs for packaging have been pushed up the order in recent weeks (due to the reasons below) and I am pleased to say the new packaging designs will be completed later this week. 
A few months back we re-designed our pack packaging so it can include Flash Arms and the Emitter for the Starter and Combo Packs. All Adaptalux packs are now sold in this new packaging already.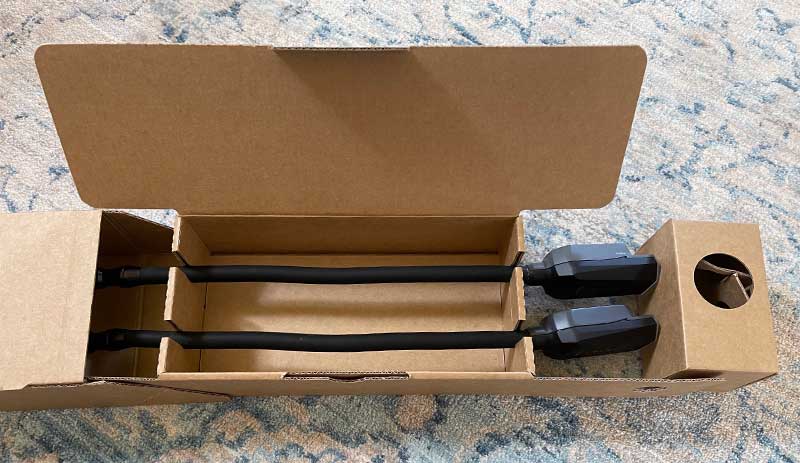 As for the individual orders which are not a pack, we have been busy designing brand new packaging with our packaging supplier seen above. This packaging has the ability to hold combinations of single LED Lighting Arms, single Flash Arms, Emitters, Diffusers, Pro Diffusers and the Flash Gels. We think it's a very neat solution and we will show you some digital renders as well as final prototypes of the packaging in the coming weeks.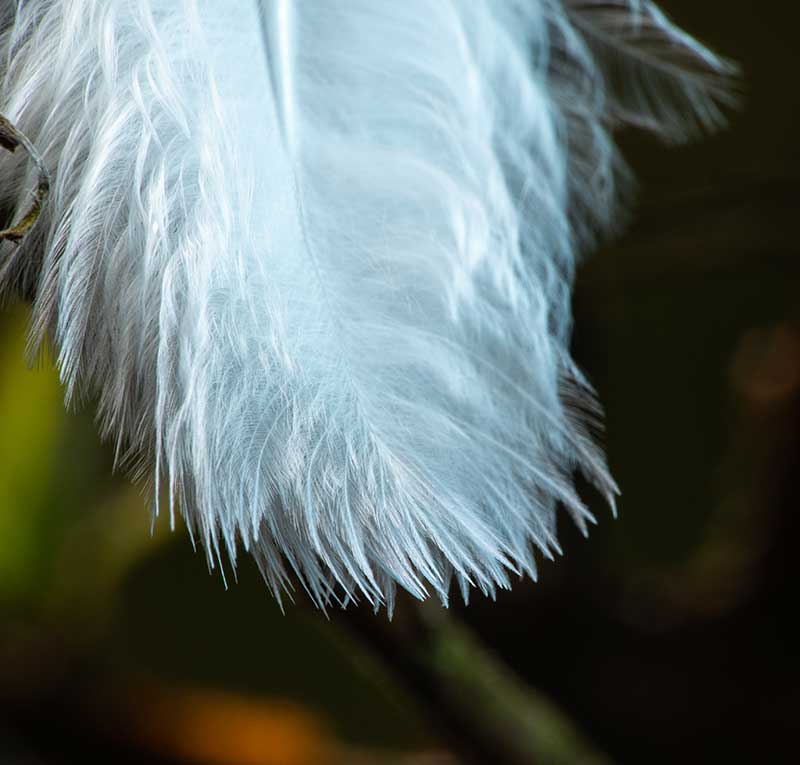 Potential upcoming issues you should be aware of
Sometimes when developing projects there are certain aspects that are just out of our control. Everyone saw that last year with coronavirus across pretty much every manufacturing company. Although I do not think these are active issues just yet due to the steps we have taken, I wanted to make you aware of them just in case they do become an actual issue in the coming weeks and do affect the current timeline:
Electronic Component supply:

Certain electronic components are scarce at the moment all around the world. Lead times for new component batches to be made are horrendous, coming out at up to 36 weeks, yes you read that right! In all the years I have now been doing this I haven't actually seen anything like this before, electronic components are usually pretty easy to source and get hold of. The supply issue is due to the fallout from Coronavirus and also due to heavy demand from new product launches (PS5 for example) and bitcoin mining machines. Most common components will not pose any problems, but there are some critical components that are harder to get at the moment. I have circumvented a lot of this by ordering these said critical components in advance, but there are a couple of components that I am awaiting the result of the transformer testing. I will keep you all up to date if this does indeed become a problem in the coming weeks although I am hopeful I have done enough to circumvent this.

Corrugated card supply:

Similar to electronic components, the supply for corrugated card also has very large and unusual lead times. Usually, packaging would be one of the last things to be designed and ordered, but the lead time is currently a minimum of 10 weeks from order to delivery. Reasons for this have been caused by an up-surge in corrugated card demand due to many businesses turning to online retailing over the past 16 months. This is the main reason why the packaging design has been expedited up the list, hopefully with the final order been placed later this week. 10 weeks will currently land us right at the end of June/early July, so it is looking likely that will be when we start shipping rewards now, particularly the non-pack awards.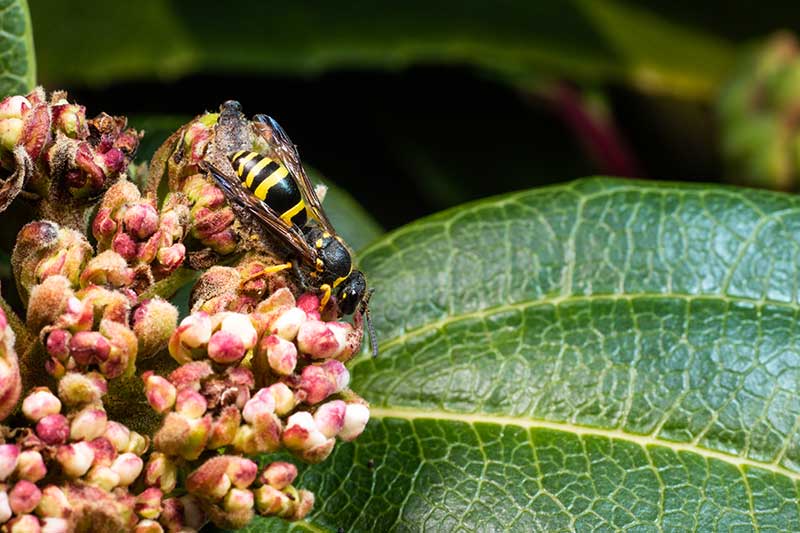 Reward Surveys
We will be sending out reward surveys potentially at the end of May, this is where you will be able to confirm your addresses. You will have the option to add on extra products such as the Pro Hoods for example and of course, we will be offering you a discount on these for being so patient!
Overall, I am very happy with how things are now progressing and I hope you can see the amount of work going on behind the scenes to deliver this product to you as quickly as we can,
but more importantly, ensuring the product is manufactured to a very high standard.
 The Flash prototypes are proving to be a real blast with incredible photographic results and it's going to be a glorious moment when you can all start sharing your results with us as well.
Thank you as always for your continued patience and speak again very soon.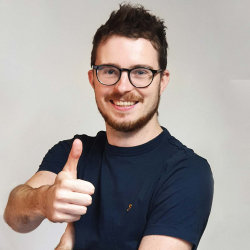 Latest posts by Sam Granger
(see all)