Welcome to the Adaptalux Studio Reviews page.
Adaptalux reviews and testimonials are from verified customers worldwide.
To see the work of photographers using the Adaptalux Studio, visit our Facebook community or explore our showcase gallery!
It opens ne up to be more creative
I purchased a basic built my own set with four arms. I shoot mostly weddings and was looking for lighting my macro ring shots. This system certainly opened me up to many creative options.
It's easy to use and the results are fantastic.
Fast shipping
Great customer service
Michael
3rd August 2021
The sheer micro adjustments possible with the lighting
I recently completed Macro video filming of Gemstones and Jewellery for a Japanese National Television program. The very well built Adaptalux kit helped me get some amazing shots and the producers were not only impressed with the kit but how the images turned out and the kind of intricate control I had over the lighting. Macro video shooting can be challenging and the Adaptalux kit was in my opinion was essential – in speed, getting the look I wanted and the kind of micro adjustments needed to make it all come together. (vision samples not able to be uploaded as yet due to copyright clearance)
HDCAMAN
3rd August 2021
Adaptalux Studio Lighting
Love the system. I even ordered the carry case to put them in. The box they came in was good, but I just wanted better protection and easy access.
Love the lights and the MACRO video ideas you share.
Roger
31st July 2021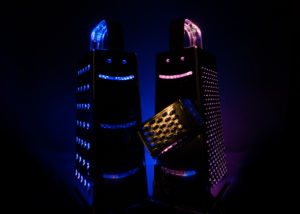 How versatile the studio is. Easy and quick to use and set up.
So easy from purchase to delivery to follow up.
Great quality product. Really versatile. I follow Ben on YouTube for project ideas.
I just wonder if you may create warm white light as I sometimes find the white light arms pretty cold , just an idea though 🙂
I love the UV lamps, still practicing to get my camera settings right though.
2 photos I've taken so far, a UV flower and a still life called 'a grate family photo' 😁
Andrea Maloney
22nd July 2021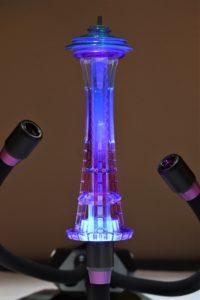 Product's mobility
I have owned my studio for just over a year. After stumbling across a video on YouTube, I was impressed with what I saw. And thought this is something even I could use, and I was right. With everything being compact as they are, it is quite easy to maneuver around just about any set up I can come up with. And being able to take the lights outside in the dark, I am not stumbling around heavy equipment. So, the mobility I have with my studio, is very satisfying.
The photo I submitted was a mistake photo, I was only focusing, but I pressed to hard, but I do like the results.
Bob
20th July 2021
So easy to use
The studio system was easy to set up and use. So many possibilities with the colours available
Graeme
1st June 2021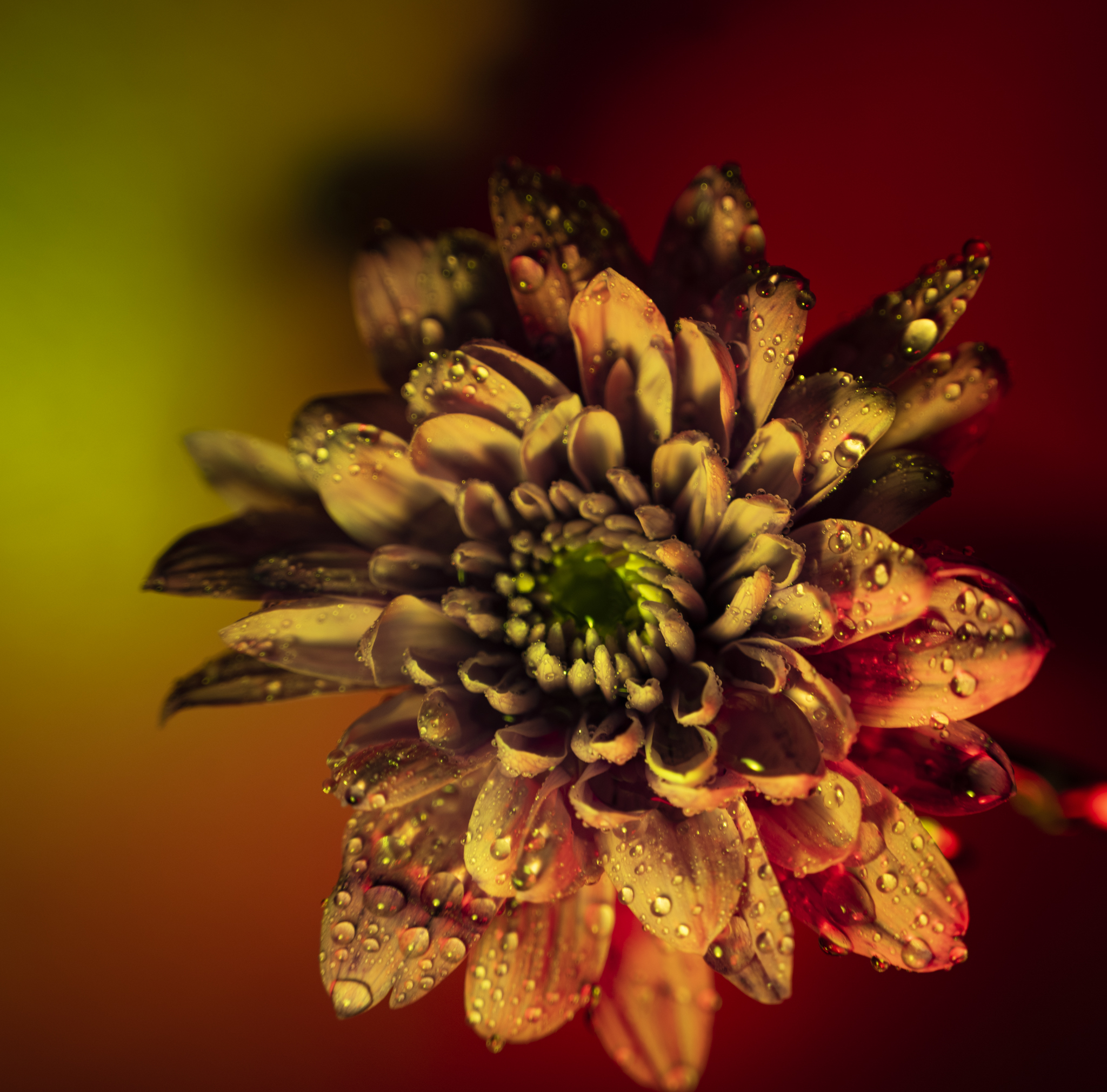 My Experience
Excellent customer service. Very quick delivery. Fantastic advice given if you are hesitant about purchasing these lights or any Adaptalux equipment. My lights that I ordered are fantastic & will be adding to them. Can't wait for the flash to be released. I would highly recommend Adaptalux whether you are a beginner like me or a professional
Jean
1st May 2021
Super
It really is super. It's compact and easy to use. The light it produces is beautiful and easy to manage. I do a lot of petal portraits and this really helps to reveal their hidden beauty and personality. It really is an incredible value.
Dennis
9th April 2021
Excellent product
The Adaptalux studio lights and filters do exactly what they promise and give great results. And I'm a big fan of their YouTube videos giving lots of tips for new macro subjects and techniques. Their customer support is also rapid and effective. Maybe a small company but perfectly formed!
Lynton
1st April 2021
Color Variations
I was drawn to the Adatalux system by the color arms and filters. Both have worked great to this point, and I'm still experimenting. Great Product
Joe
13th February 2021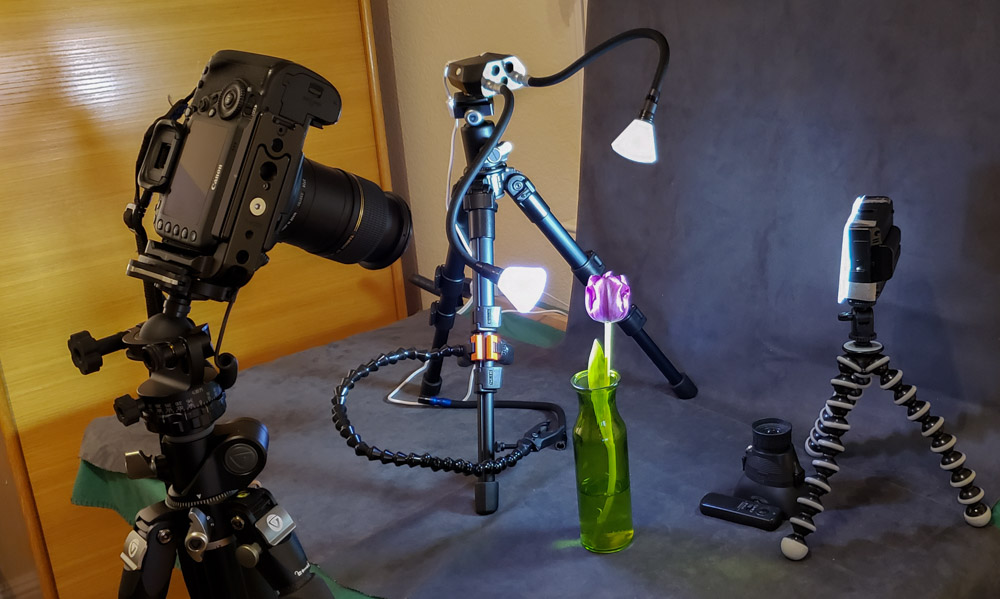 I Love the Adaptalux Approach to Macro Lighting
My workspace is quite small and I don't have room for lighting stands and sophisticated lighting equipment. The Adaptalux Studio will work nicely in my limited space.
I received the Adaptalux Studio about 3 weeks ago and so far, I have performed a couple of test shoots with flowers to become familiar with the operation of the equipment. I am very pleased with the results and I look forward to some fun springtime macro and closeup photography with flowers and other nature subjects.
I have had several questions for Adaptalux support, and I have been quite impressed with their response time and the quality of the responses.
Leonard
17th March 2021
Versatility & Precision
I love how adaptable and versatile this system is. It has not only allowed for quick changes in lighting during a shooting session but because of the options of the mobile app along with the ability to focus the light, it also allows for a surprising amount of precision and control of the light, especially at such a small scale.
Aaron D
17th March 2021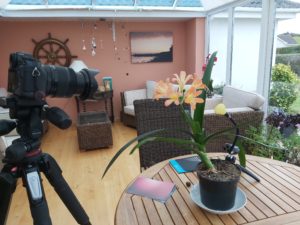 All angles covered
I have set up some flowers inside for trying out my lighting arm, and adjusted the angle of the arm to try and get the best shot. This is still a work in progress, but I know it will improve the quality of my work. I am looking forward to trying my flash arms when they arrive.
Jenny
27th February 2021
Great customizable lighting
The adaptalux setup provides customizable lighting for any type of photostand.
owl
20th February 2021
Easy adaptation and setting
I have used it twice (I'm preparing my move to Taiwan). I used it to make a macro stack-up picture. I use 2 Arms, white and red and illuminated my subject from the top. The effect was really great and it is easy to change the settings with the downloaded app.
I look forward to using it in the near future for some high-speed photography.
Laurent
30th January 2021
Highly recommended
Very innovative lighting set up and great customer service – had an issue with mine and the problem was dealt with swiftly and in a no quibble, polite and friendly way – highly recommended.
Scott
26th April 2017
Amazing results
One of the best things I've got in my kit, totally flexible, easy to use and with amazing results.
Laura
22nd April 2017
Perfect for macro
Great controllable lighting system that is perfect for Macro photography
Richard
7th April 2017
This is a great product…
This is a great product. It has completely changed my macro photos. It is so flexible and easy to use. Controlled from my iPhone or from the pod itself, it turns macro photos into great macro pictures. The lighting combinations are just about endless.
I bought the Combo Pack, this included:
The Pod
Four lighting arms of my choice, with a little advice from the Adaptalux team.
Three defusers.
Two colour filters, again with advice from the Adaptalux team.
Various cables, a charging adapter and cold shoe fitting.
With the help and advice from Adaptalux this combination of lighting arms and filters gave me a great start. I will of course be adding lighting arms and filters in the near future.
Sean
4th April 2017
Best lightning system
Definitely the best lightning system ever for photography!
Markus
27th October 2020
Professional Adaptalux Reviews
Testimonials from professional photographers using the Adaptalux Studio for their work.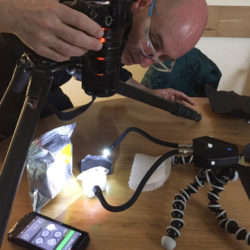 "I'm in Jerusalem on an assignment for National Geographic Magazine. I don't review many pieces of kit, but this little Adaptalux unit saved my bacon."
Simon Norfolk
"I've tested the Adaptalux lighting arms next to forensic UV lamps and custom-built UV flashes, and the quality of the light they emit is fantastic."
Don Komarechka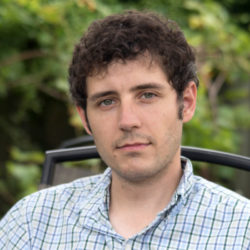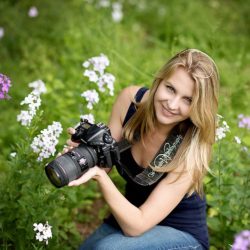 "I find that images taken with the Adapatux lights perform extraordinarily well in social media. It is so rare to see nature photographed with the colorful lighting options of a studio."
Tonya Wilhelm
"I really love the way the new Android App works to control the lights from my phone it's a real helpful creative tool."
Mark Dell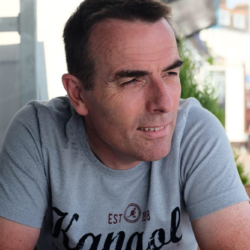 Our products are in every corner of the world