Hi all,
Here is an update with regards to the progress of the Stabilisers! A lot has happened in the past 3 weeks.
Firstly, we received the 3D printer 8 days ago, much earlier than we anticipated, which was very pleasing. Since then, Sam has built and calibrated the machine precisely, to ensure the prints we get off the machine are of a high quality.
We are now in an ongoing process of printing out test Stabilisers using different print settings. This is to ensure the final settings we choose, print Stabilisers that are of high quality, strong and have a reasonable printing time. Here are some detailed photographs showing the level of detail you can expect and the layer visibility in grey filament.
We are starting to get high-quality consistent prints of the Stabiliser at 0.15mm layer heights, therefore we are anticipating we can start shipping on Wednesday the 6th of March, well ahead of schedule! We plan to make and ship, so each time a Stabiliser is made it will be shipped on the same day.
Shipping Schedule:-
Get the Stabiliser Award (£48):- We will be making & shipping this reward in batches of each colour. Printing will be done based on this colour order (chosen on colour popularity): Black, Grey, Clear, Green, Red & finally Blue. This reward will be shipped between the 6th of March – 10th of April.
Carbon Black Stabiliser (£64):- This reward will be manufactured and shipped after the above reward is completed. We anticipate shipping to begin for this reward between the 10th – 28th April.
Metal Composite Stabiliser (£75):- This reward will be shipped in March.
Vouchers:-
I have sent a voucher to everyone who participated in this Kickstarter campaign for 5% off our online store to be used with pack purchases. Please check your Kickstarter messages and go to https://adaptalux.com/shop to use them.
Photography Show:-
We are exhibiting at the Photography Show in Birmingham NEC from the 18th – 22nd of March. Come and visit our stand (C137)!
Photos:-
Captured an amazing photo using an Adaptalux? Send it to us or tag #adaptalux and we will share your work via our social media pages to our amazing community for extra exposure for you.
That's it for now everyone, I will post another update when we start shipping!
Thanks and have a great day!
Sam + the team.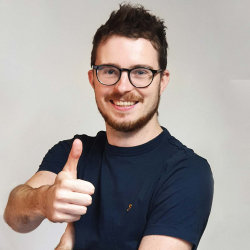 Latest posts by Sam Granger
(see all)