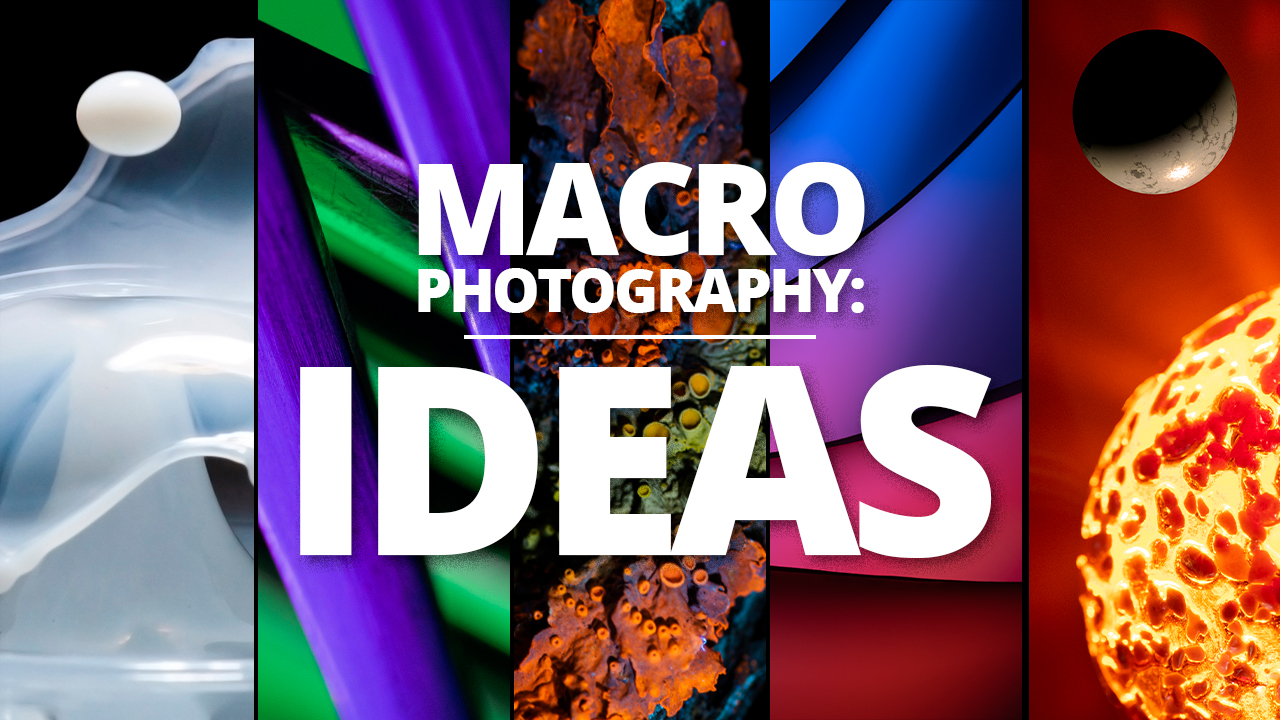 It's been almost a year since our last top 5 macro photography ideas post so if you in need of some inspiration for 2020 and beyond, you have come to the right place. Here we are going to take a look at our favourite macro photography project ideas that we have shot over the past year.
Click the links to see more images, tips, and a full video tutorial on each subject.
#5 – Abstract Paper Photography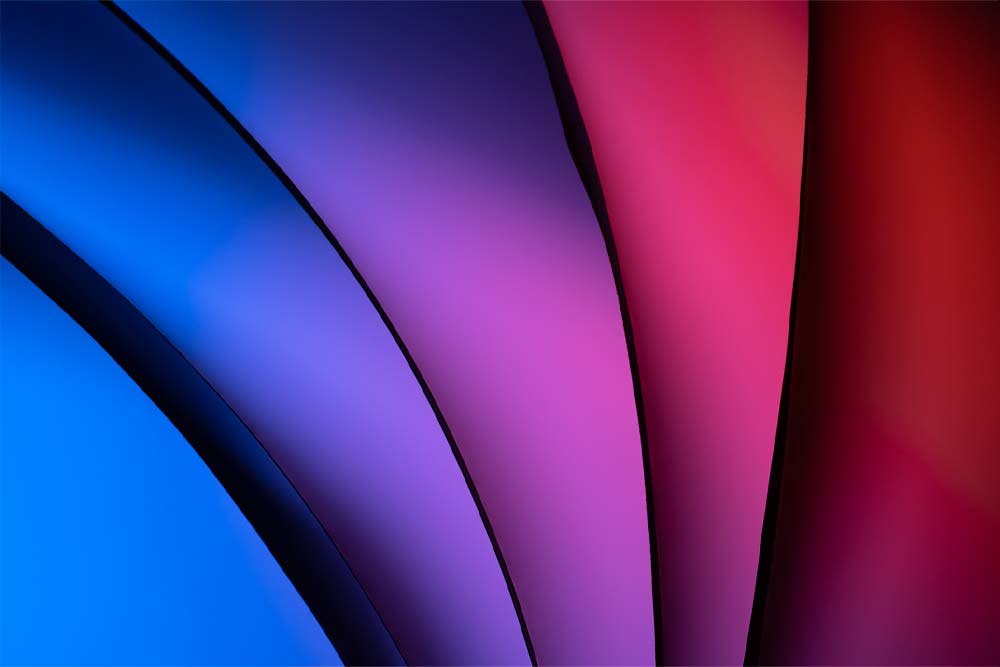 A lot can be acomplished with something as simple as a sheet of plain white paper. If you are stuck indoors and need a creative outlet, this is the subject for you. Grab some paper and coloured lighting and create some amazing abstract images.
Place the paper on end and fold it into different shapes to make smooth lines while the color and light blends together in the distance.
#4 – Water Drop Photography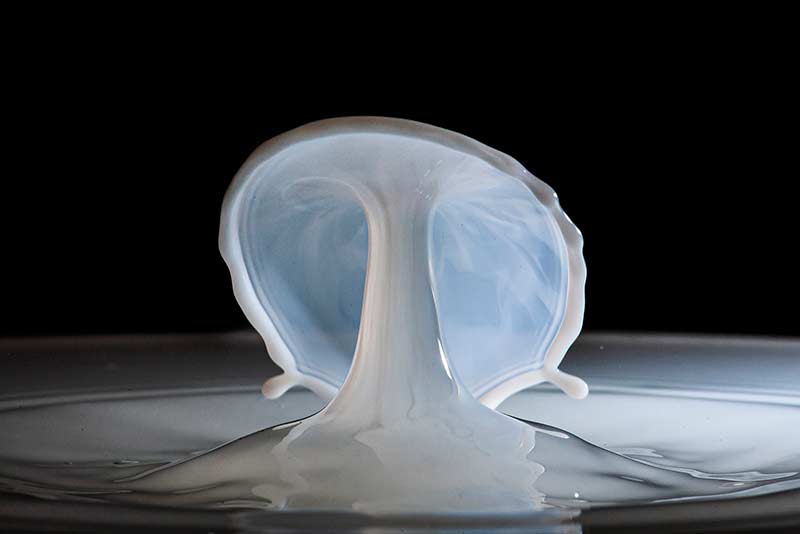 This macro photography project takes a little more planning and equipment. However, it can become a hobby in itself – the results are so satisfying.
With an automatic camera trigger, a water drop kit and an external flash, it is possible to capture water (or milk) drops colliding in mid-air. If you have some time on your hands, this can be a very rewarding idea to persue.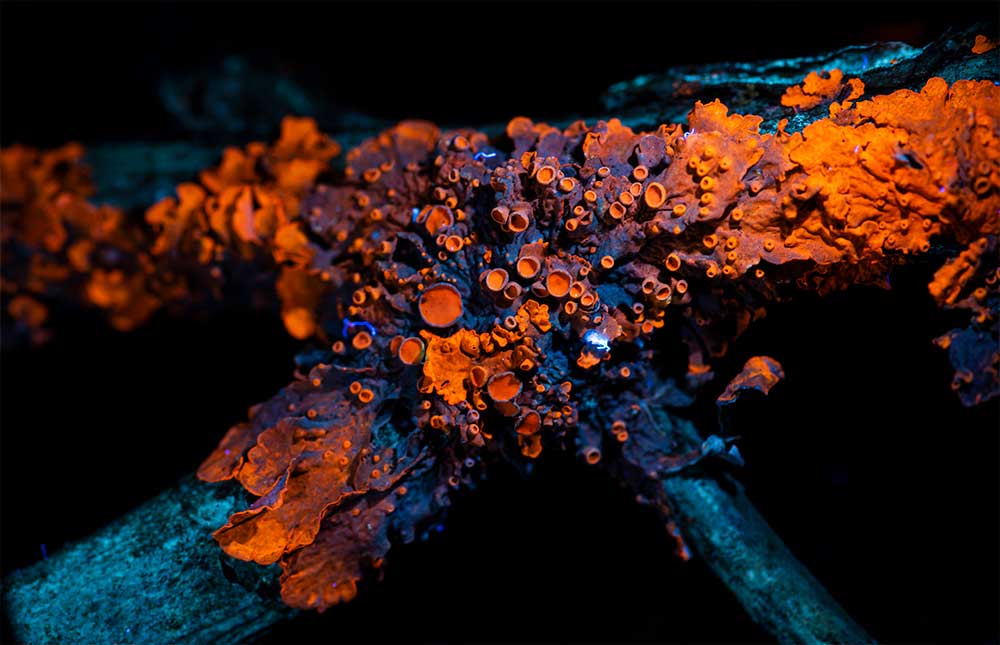 We wanted to include a macro subject idea from the natural world. Lichen is a very common find in most temperate climates and can make for some very interesting images, especially when exploring UVIVF photography. As you can see from the image above, UV light brings out some amazing colours in Lichen.
Even if you don't have access to a pure UV light source, Lichen is great subject to explore under normal light. It can looks almost like an alien landscape!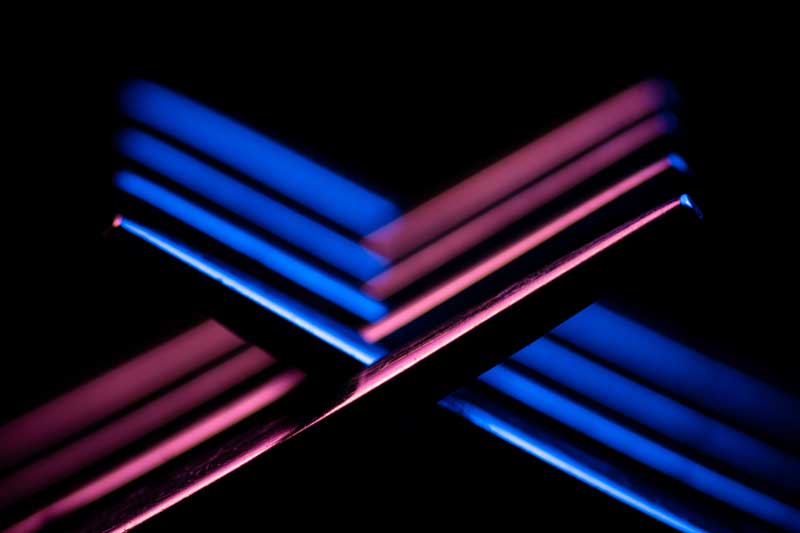 Reflective subjects like cutlery can sometimes make for tricky photography. If you can harness the reflections and make them work for you, the results can be very pleasing! Use coloured light to turn your knives and forks into abstract images!
Raid your kitchen to see what interesting utensils you have available and put them in front of a macro lens!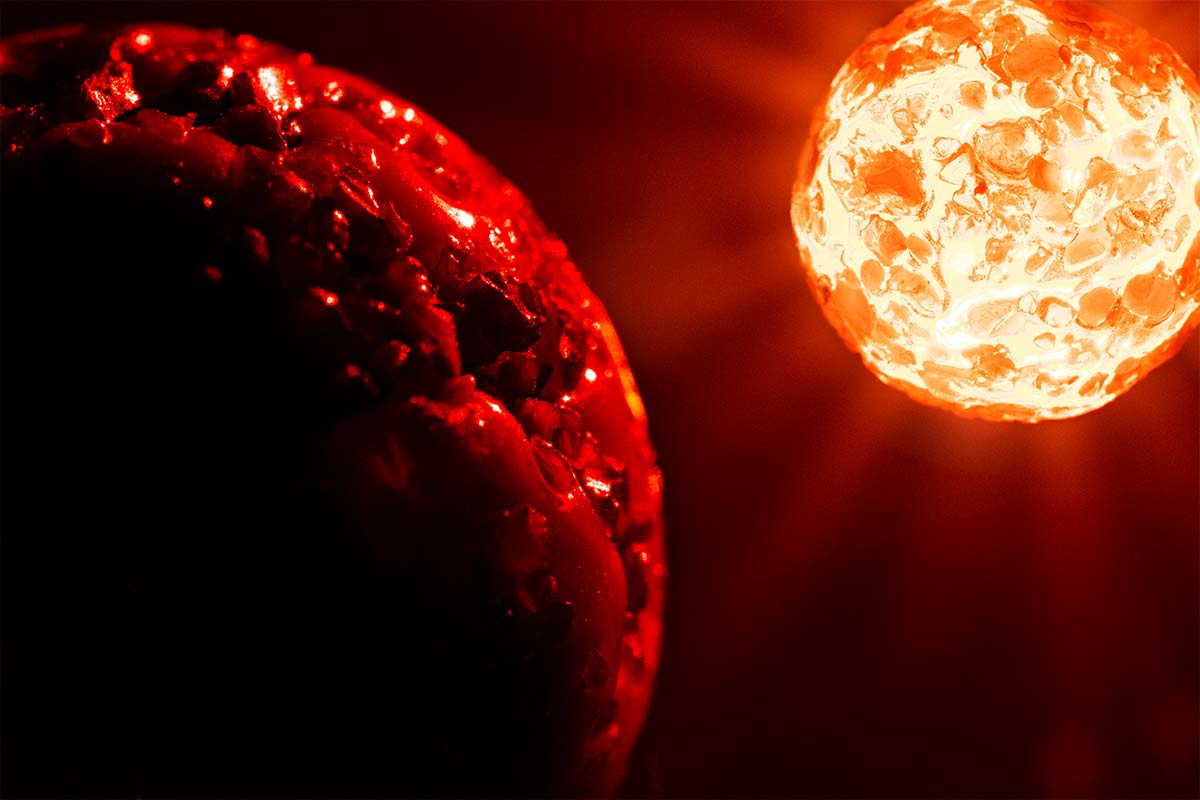 One of our favourite macro photography project ideas from the last year was certainly the "Marble Cinematic Universe". We used marbles and the creative lighting offered by the Adaptalux Studio to create amazing space vistas.
With some imagination and a little photoshop work, you can easily do the same and begin exploring your own mini galaxy!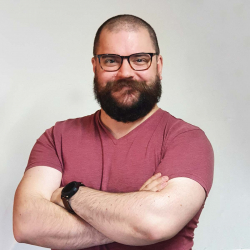 Latest posts by Ben Tuxworth
(see all)