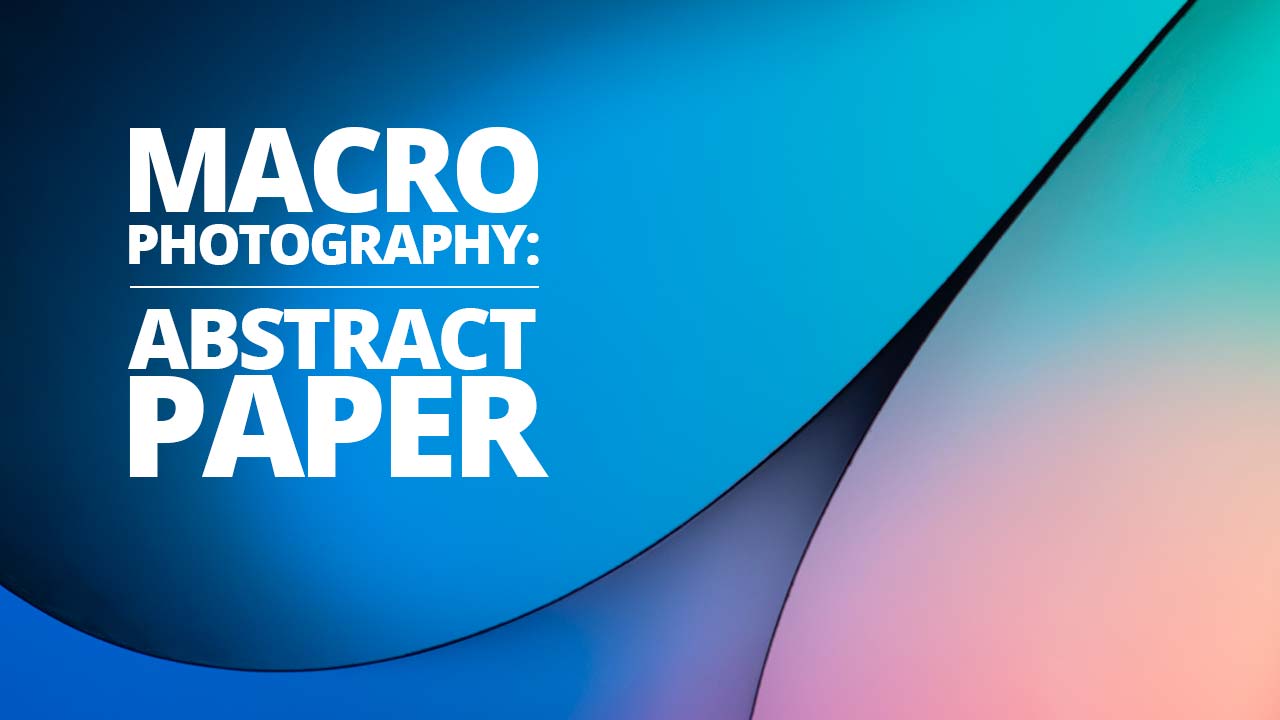 Macro photography comes in many different flavours. Some like to explore the natural world, some make elaborate scenes from figurines and others enjoy anything that can be done on a Sunday afternoon at home. However, we all have something in common – our love for the relationship between light, shadow and colour. Today, we are taking a delve into the world of smooth shapes and enticing hues to bring you an abstract paper photography tutorial, which is easy and fun to replicate at home.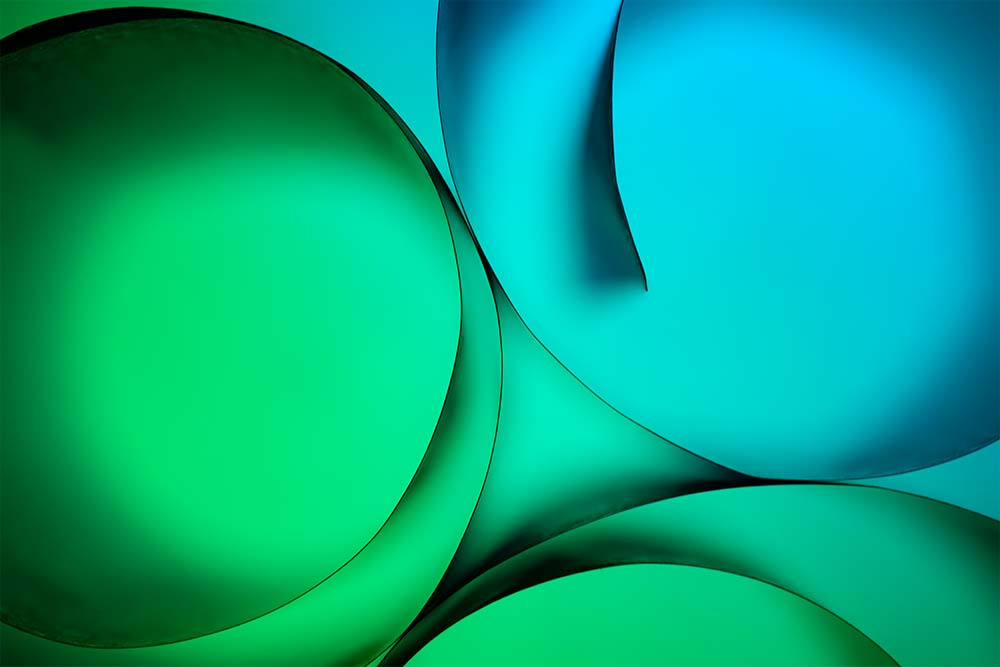 Abstract Paper Photography Tutorial
Of course, there are many ways to photograph paper. Today's tutorial is going to focus on one method that uses the shapes created by the edge of simple white sheets. We will be shooting down from the top, onto paper stood on its edge. The folds and curves of the paper are sharp, but the focus drops off quickly creating a beautiful medley of light and colour below.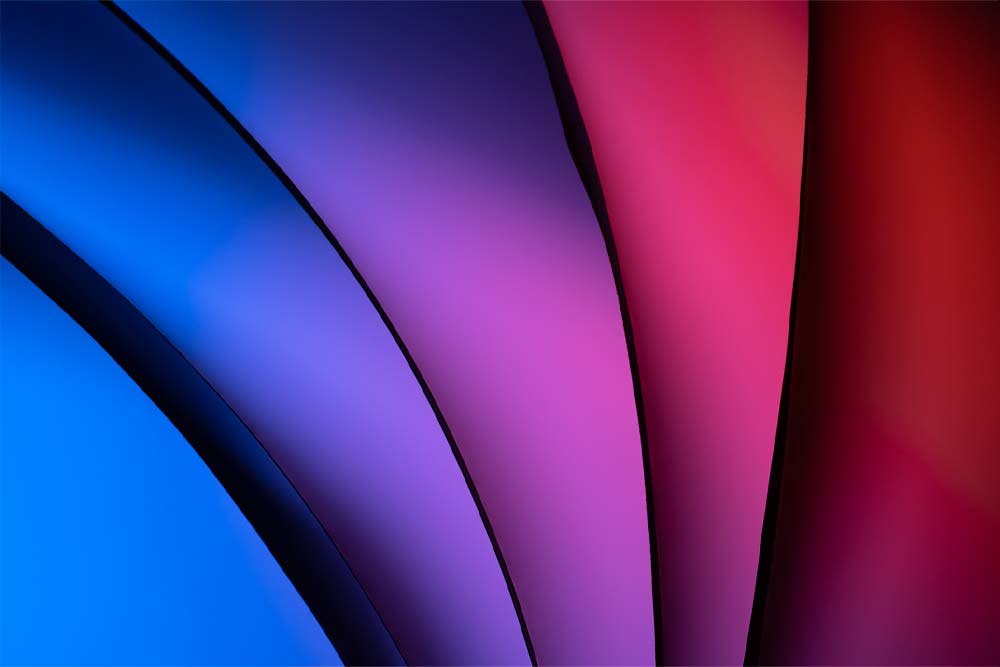 A camera & close-up capable lens.
Tripod.
Adjustable lighting (coloured if possible).
Several sheets of plain white paper.
Paper clips.
Flat, translucent surface.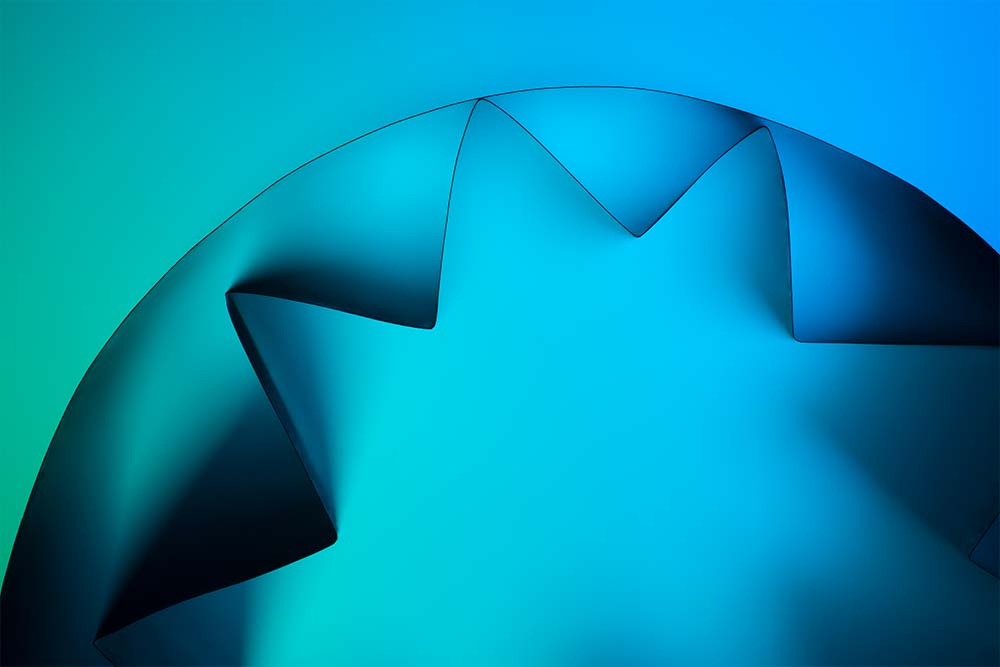 The setup consists of placing paper (coiled, folded, clipped) on end, and focusing on the top edge. The paper needs to be placed on a translucent shooting surface. We achieved this by placing another sheet of paper flat on top of a glass coffee table. You need enough room to fit lights under this surface, so the light can shine up and into the paper shapes above.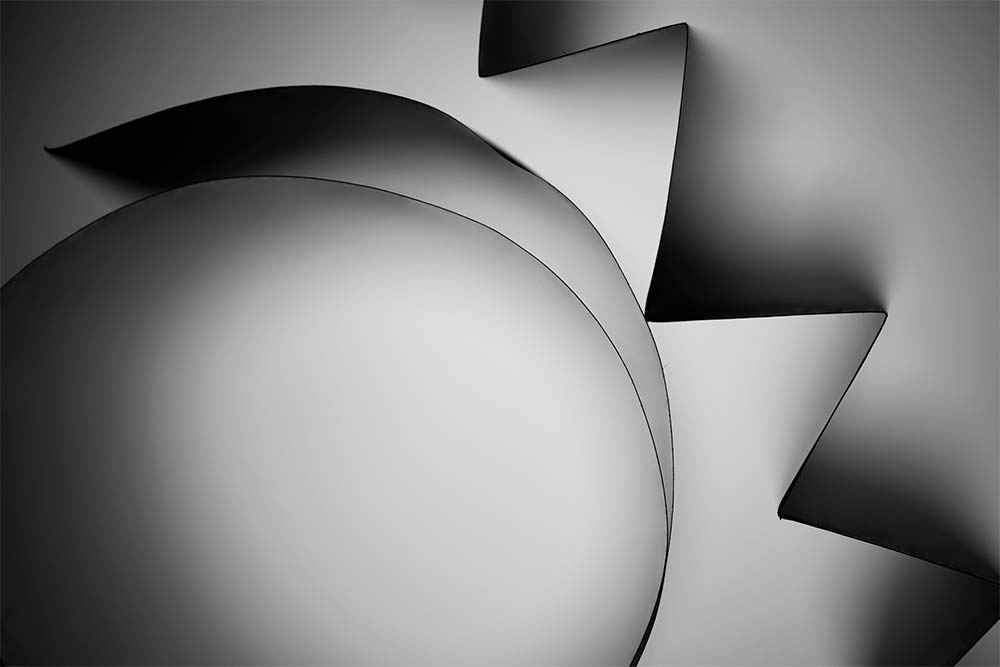 Set up your camera and tripod above your surface, facing downwards. The distance you need from the ground depends on the size of your paper and the capabilities of your lens. We were using a 100mm Tokina f2.8 macro lens and A3 paper, so settled on about 1m above the surface.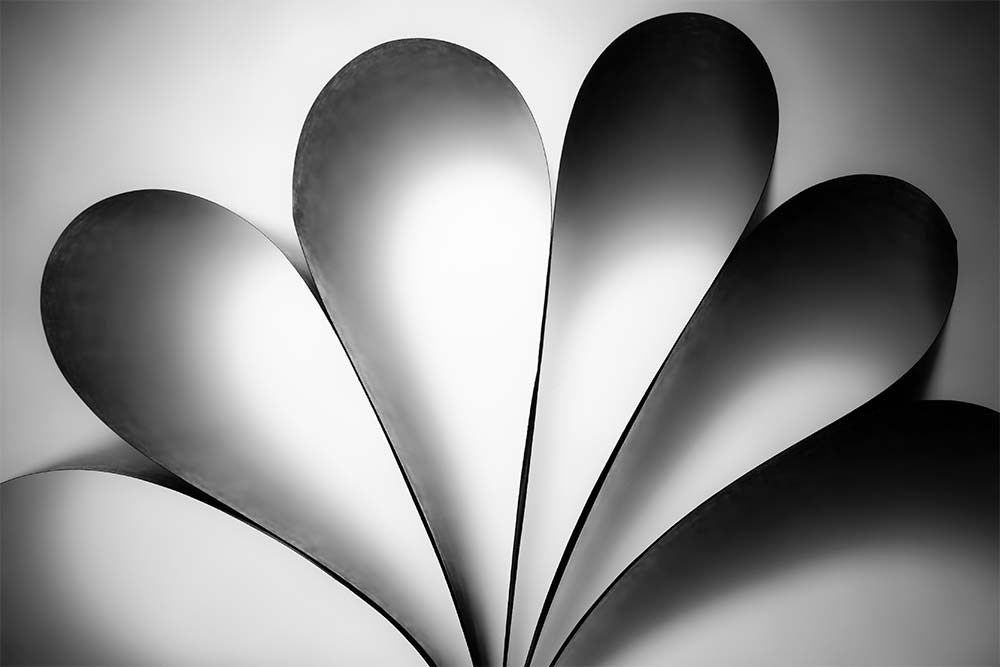 You don't need a macro lens, you only need to be close enough to get the edge of the paper in focus, whilst filling the frame. Getting closer means less "lines" in your shots, but being further away allows for more complex shapes.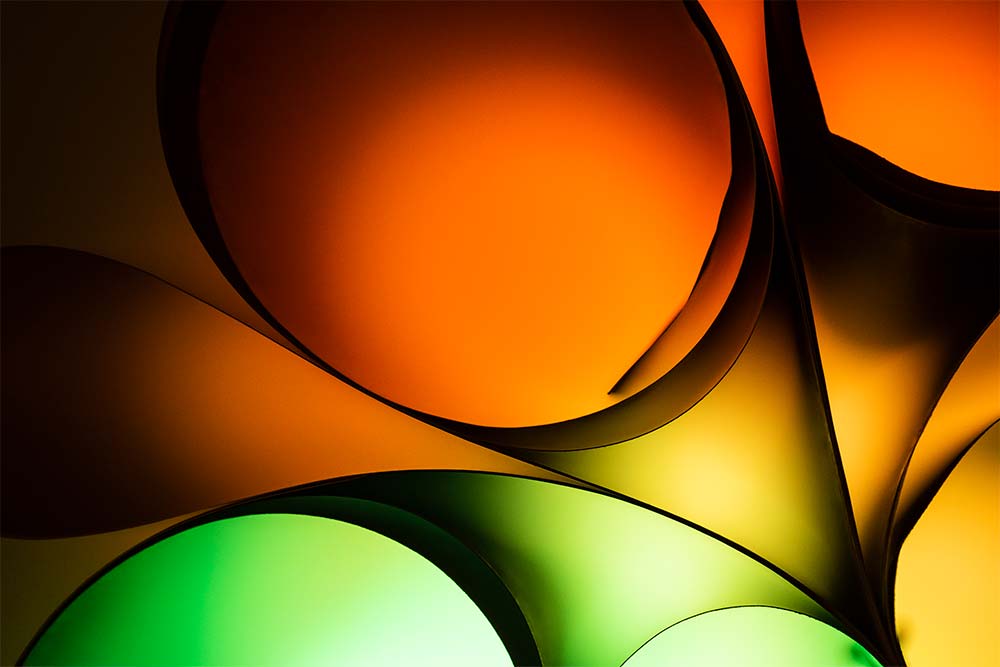 Your light source, in our case the Adaptalux Studio is placed under the white surface. It needs to shine upwards towards the camera.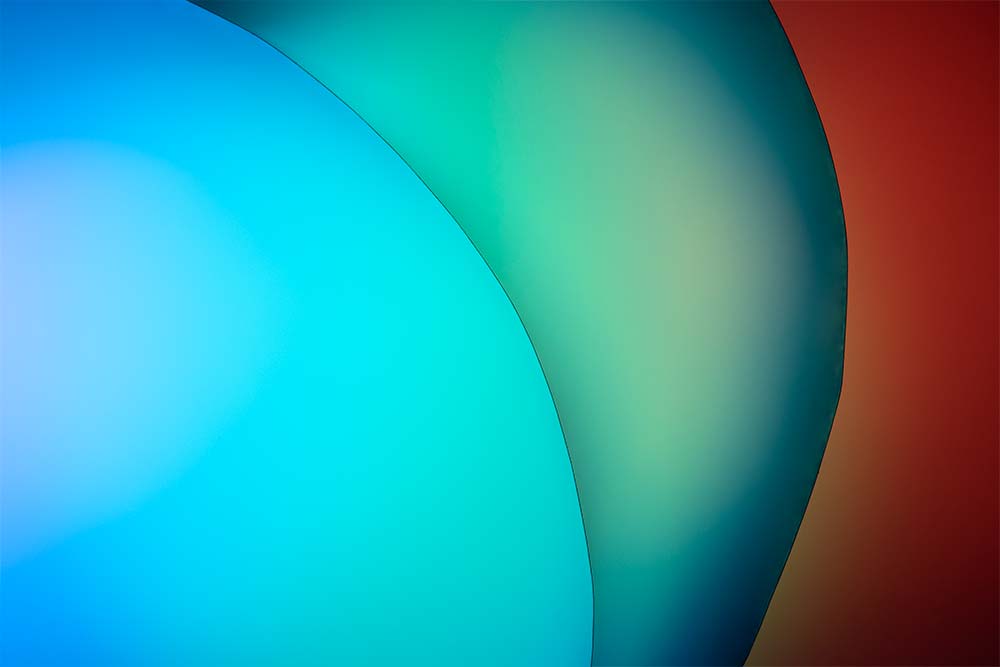 The sheet of paper on the glass, acts as a large diffuser for the lights below. Diffusion is important to help to create a pleasant blend of colours.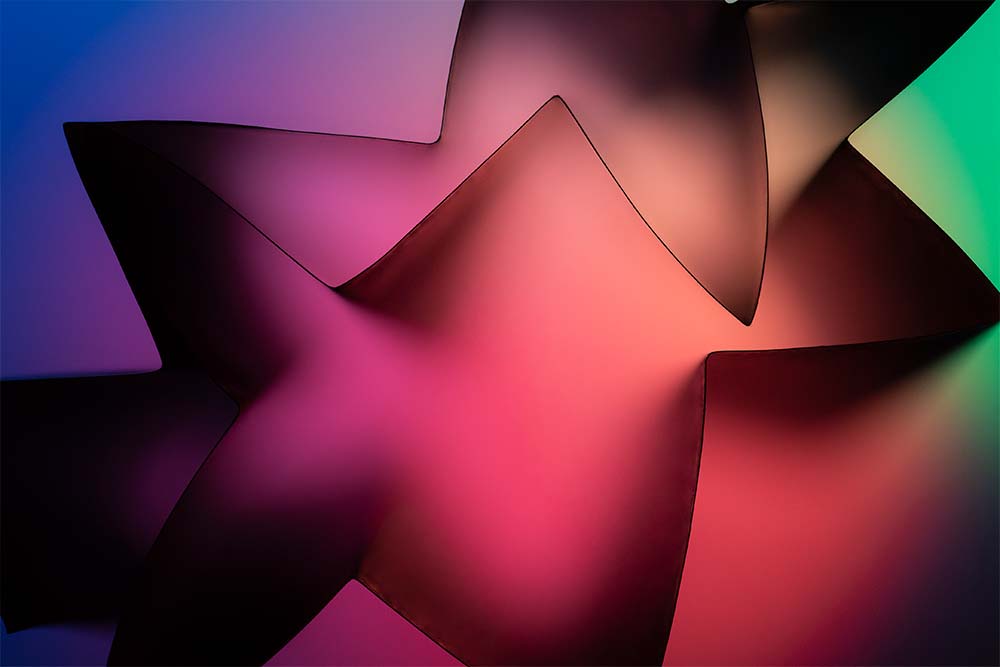 Fold, bend and clip your paper into any shape you desire. Think about the cross-section of the sheets and how they interact with one another. The distance between sheets, curves and folds is what provides the pattern for your images. Stand your paper bundle on end and focus on the top edge of the sheets.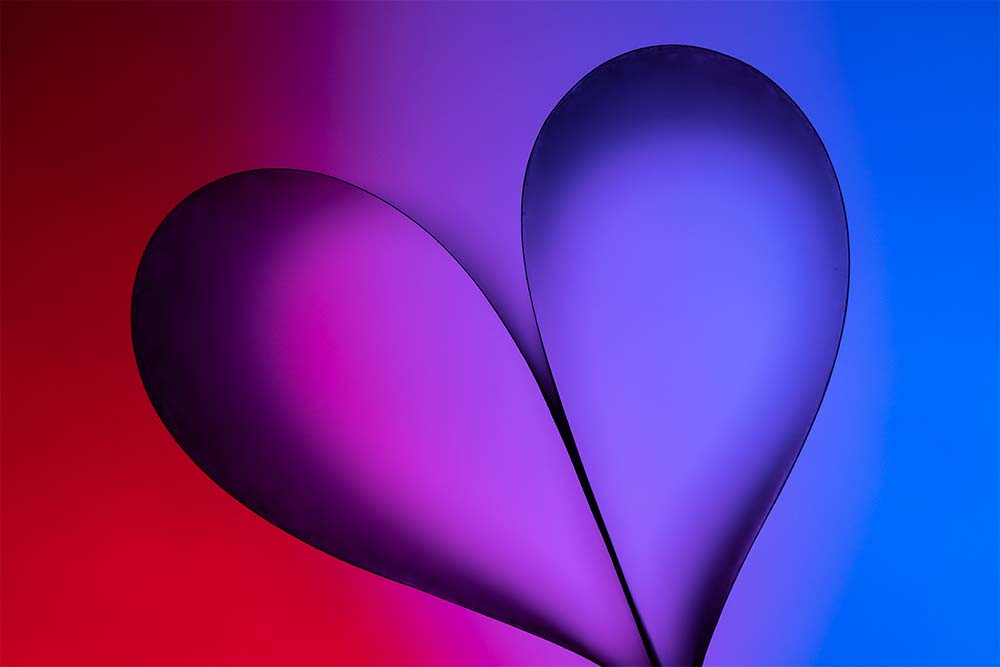 If you want to change your depth of field at this point, adjust your aperture accordingly. A wider aperture of less than f8 will result in smoother colours and light blending as the focus drops off from the edge of the paper.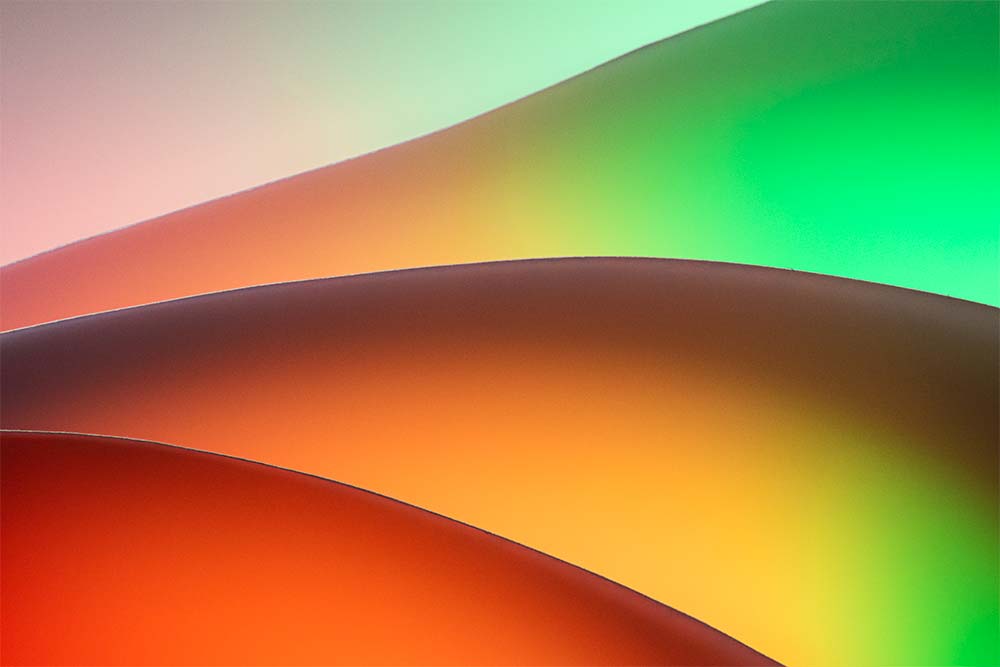 The colour in our abstract paper photography is provided entirely by coloured light. All of the paper is the same sheets of A3 white printer paper. We used different coloured Lighting Arms to blend light together on the diffusion material under our sheets of paper.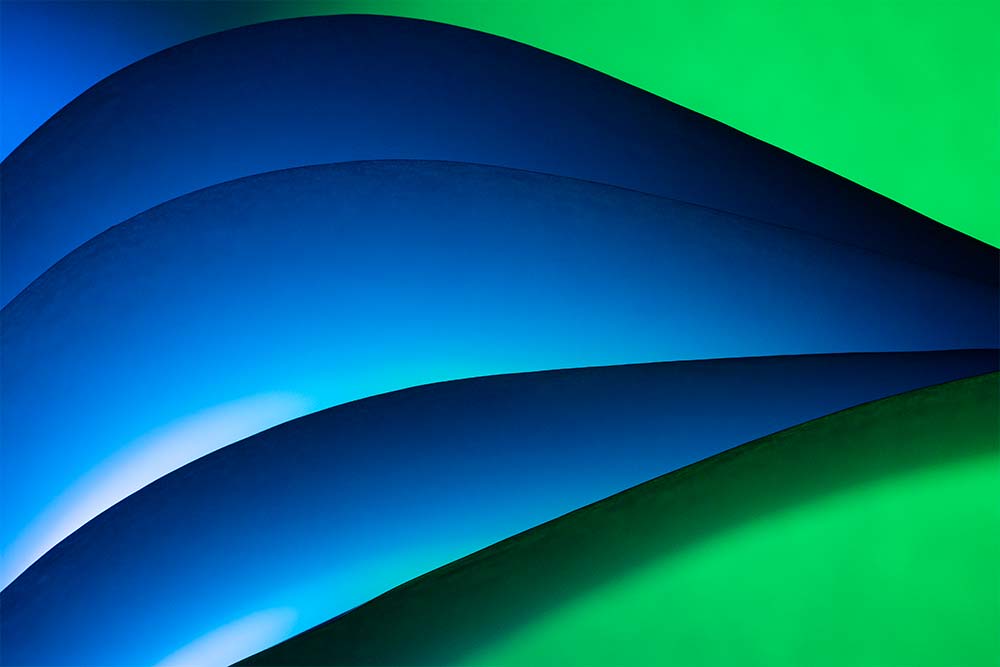 Experimenting with the colour, brightness, position and size of your lights is important. It's impossible to predict how the light will behave with any given shape of the paper above. Play around and change your paper and lighting to get different effects!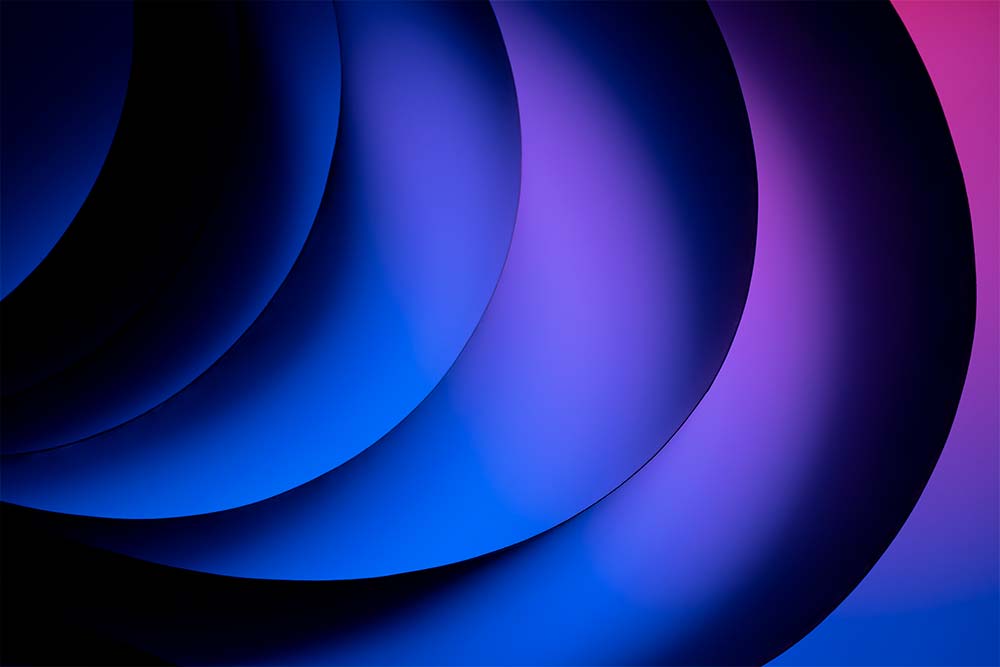 We have tried to cover everything you need to get started in this abstract paper photography tutorial, but the sky is the limit with this kind of photography! The combinations of paper shapes and lighting are endless. Use your imagination to explore and experiment with light and shapes. Some of the most pleasing shots we created were made by accident, simply by trying things out while looking through the camera!
Finally, don't forget to subscribe to our YouTube channel for more macro photography tutorials, ideas and inspiration!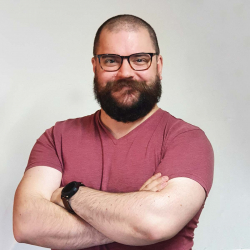 Latest posts by Ben Tuxworth
(see all)