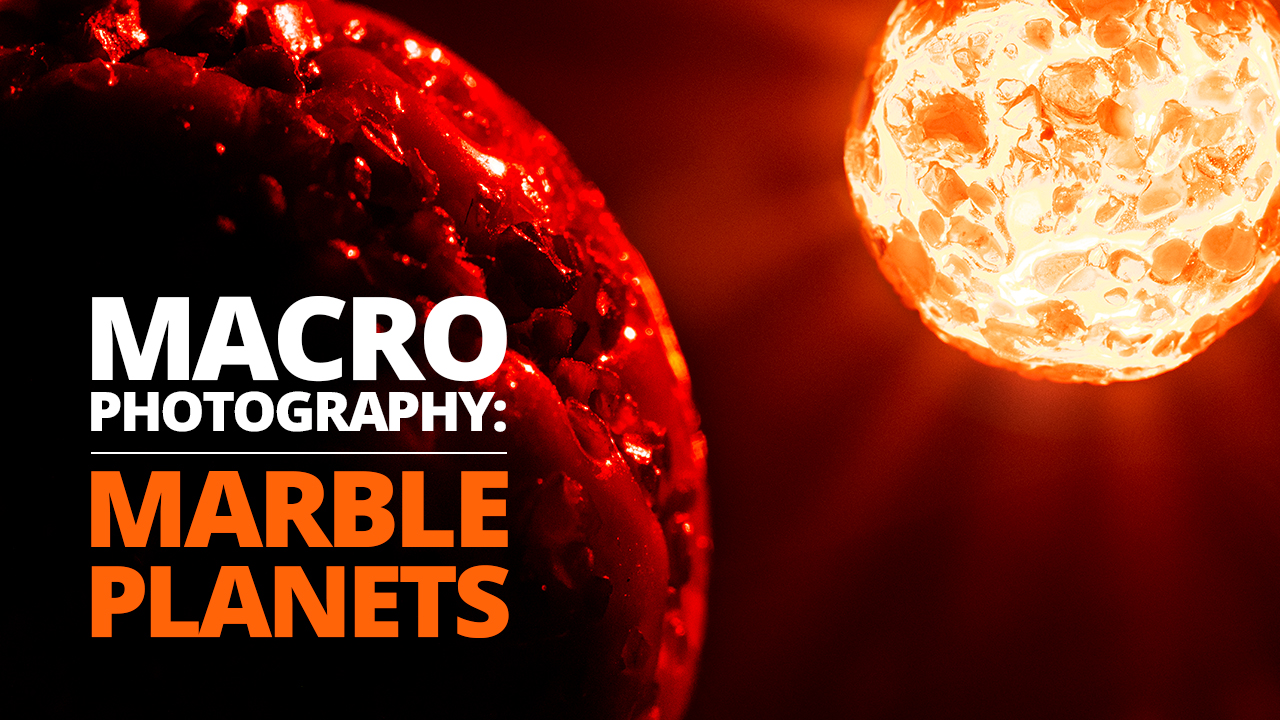 The scale of our solar system, the galaxy and the universe is hard to comprehend. The distances involved in exploring even our own solar system mean that nobody alive today will be able to photograph stars and planets with total freedom (unless we are counting probes?). What would it be like to have the worlds and stars of the galaxy in front of your lens? Well, we know a way to recreate the vistas of space. Today we are going to be using marble photography to explore our solar system and beyond!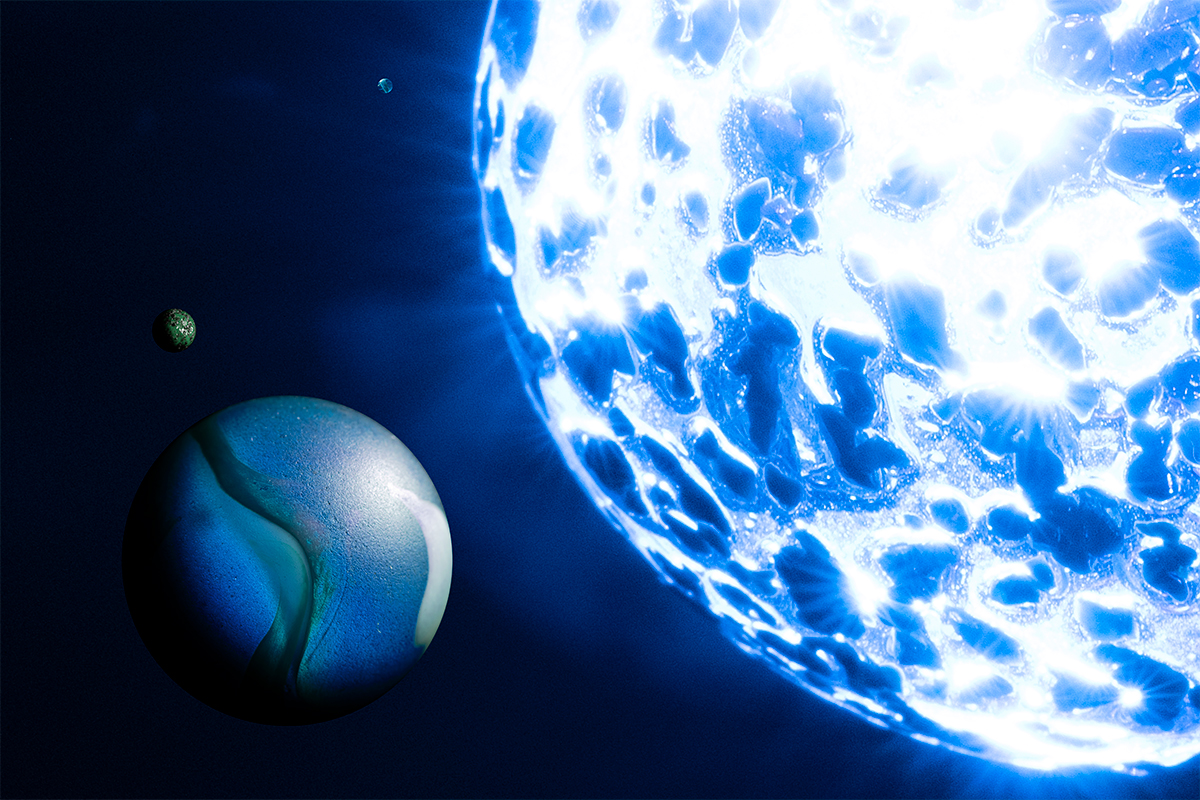 Orrery Marble Photography
The marbles we used for this shoot were from an actual solar system marbles set from West End Collectables. This marble orrery has been made to resemble the planets of our solar system. Some of the marbles in this set work really well for macro marble photography however, others don't work so well.
We are setting out to create realistic looking planets and stars. For the best results, your marble planets should be opaque, and your stars should be translucent, with a textured surface.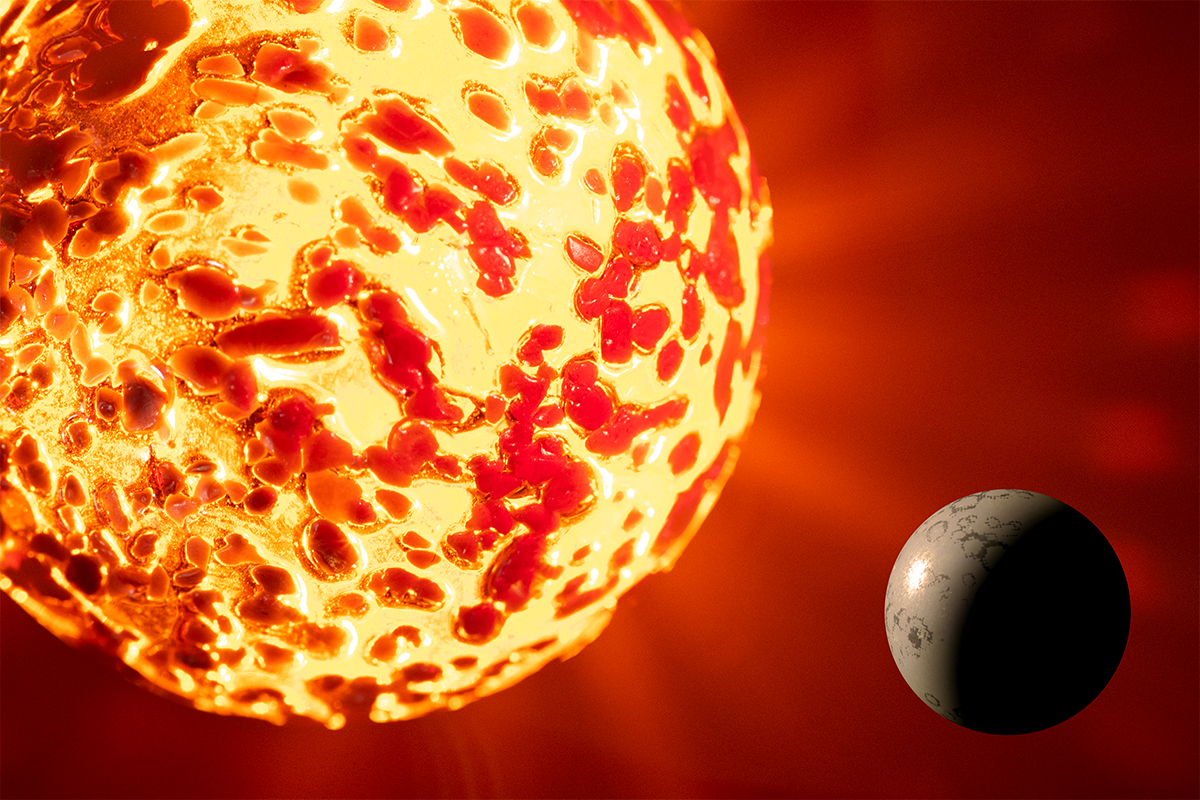 Firstly, to create these amazing stars, we placed a translucent textured marble directly on top of a Lighting Arm. The coloured light from the Lighting Arm refracts around inside the marble and creates the illusion that the marble is glowing.
Similarly, changing the colour of a Lighting Arm changes the colour of the star. Here we have a large marble on a blue Lighting Arm, and a smaller marble placed below on an amber Lighting Arm. This binary system resembles the kind of stars we might expect to find in Alpha Centuri, one of our closest neighbouring systems.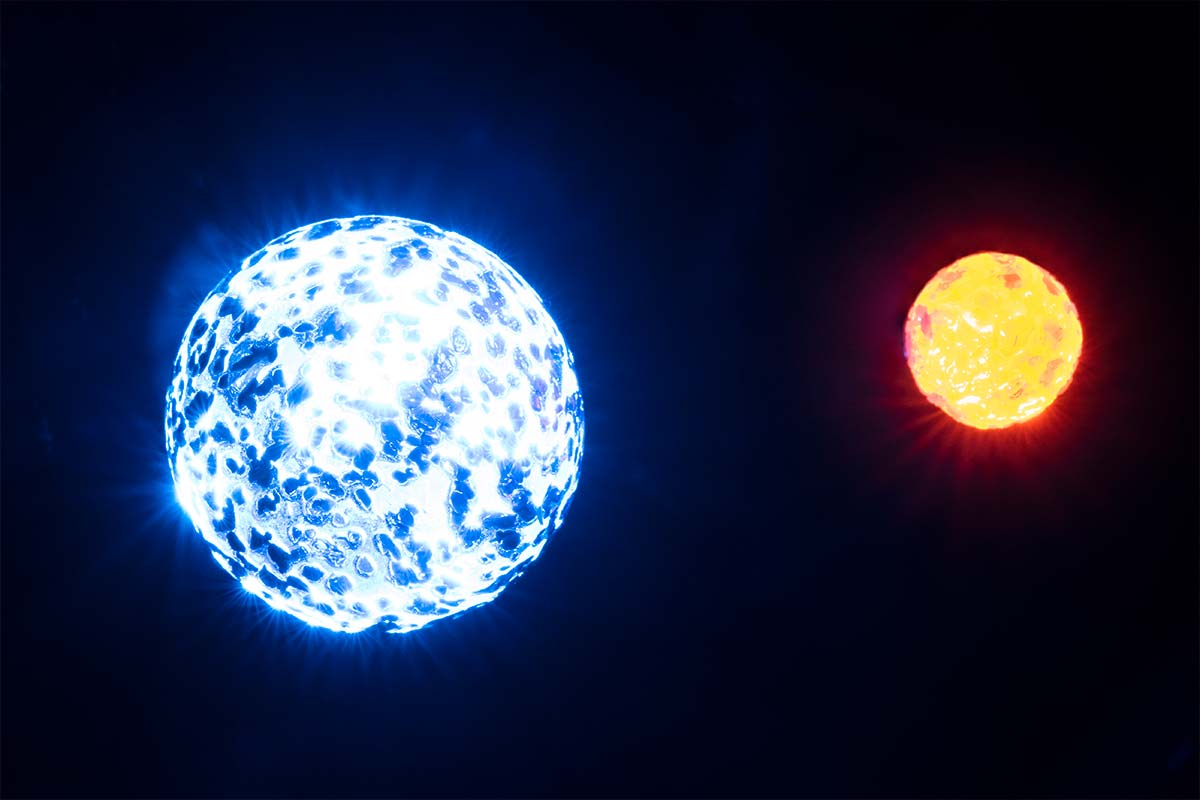 Lighting is the most important factor in getting your marbles to look like realistic planets. Our solar system only has one source of light, the sun. This means that all of the light on your marbles should come from only one direction. (Unless your system has multiple stars of course!)
If your planet marbles are transparent, or just translucent, the light will fill the marble entirely and you won't get that tell tale shadow across the "dark side". For transparent marbles, the shadow can easily be added in photoshop later using one of the elliptical tools. You will still need to pay attention to the highlight on the reflective surface though.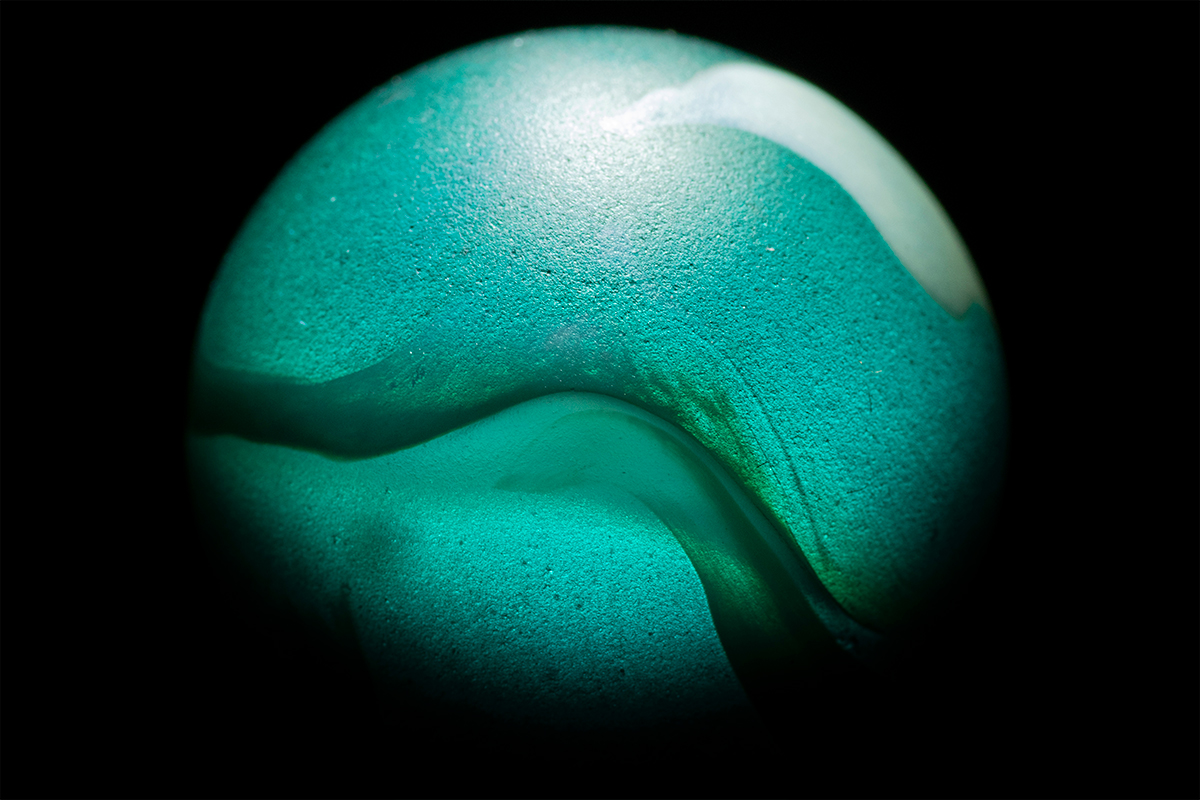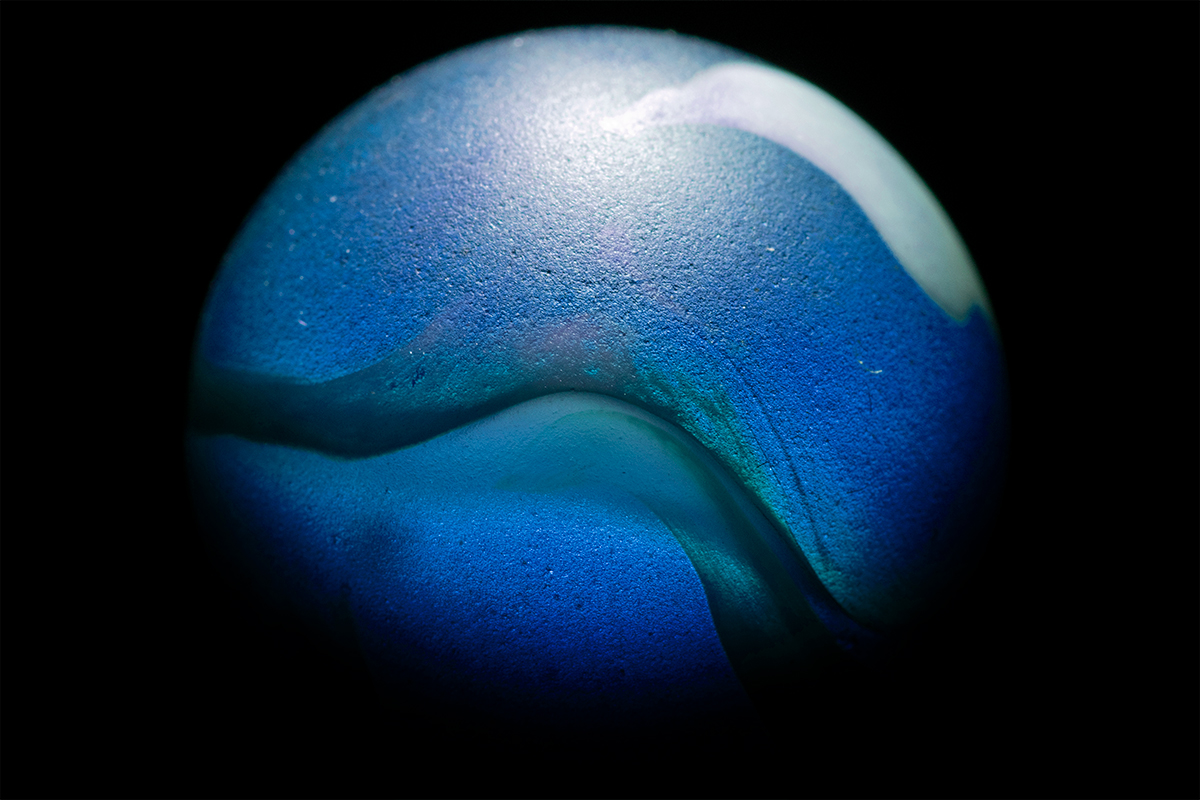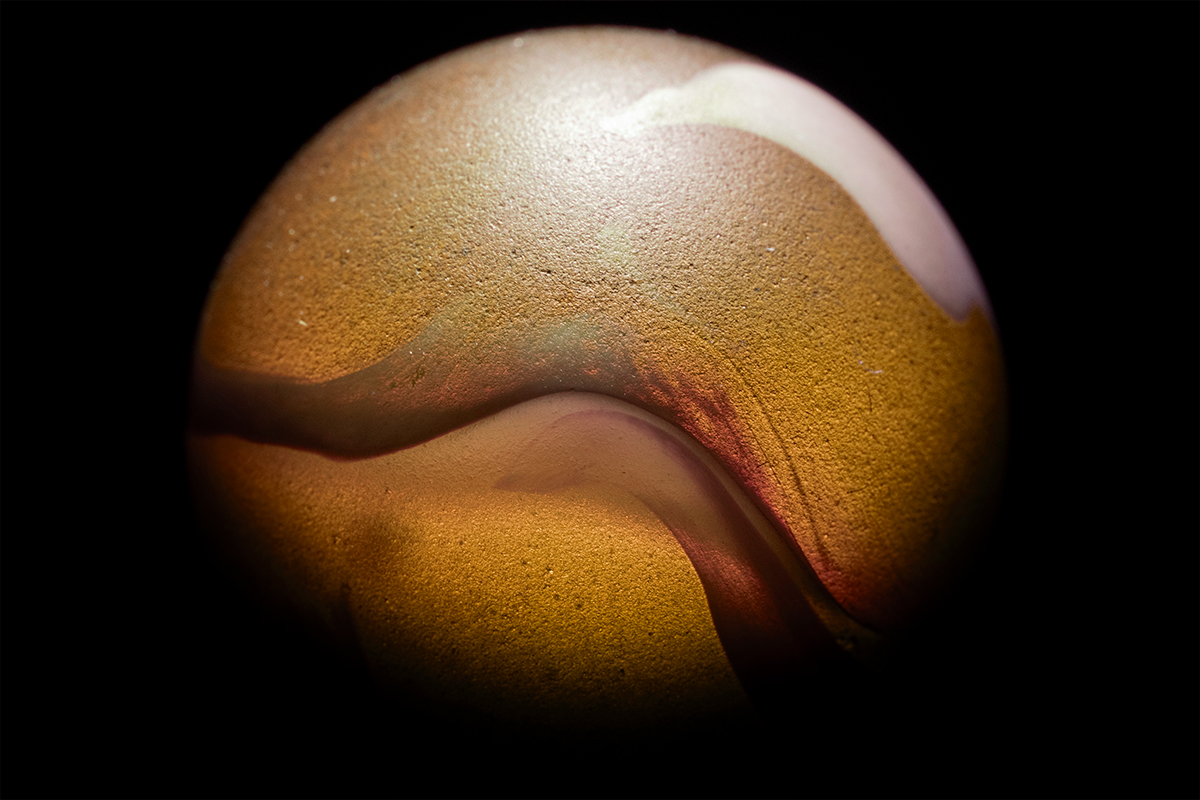 Changing the hue of the marbles can be a useful tool for solar system marble photography. Marbles tend to be bright colours, so adjusting that colour to suit your scene can work well.
Creating different kinds of worlds is as easy as adjusting a slider. Make sure to take multiple shots of each marble at different orientations. That way you can combine different colours and patterns to make unique planets.
Marble Photography and Scale
It's notoriously hard to depict astronomical objects in a realistic, yet eye catching way. The sheer distances between these objects mean it's unlikely you would ever get the correct framing like you see in the photos we have created.
Did you know that you can fit every planet in our solar system into the space between the earth and the moon?
Our marbles are not to scale. If our earth marble is to scale, the sun has to be over a metre wide and more than 100m away!
To make our images interesting and recognisable, we can take a little creative liberty, and use photoshop for compositing.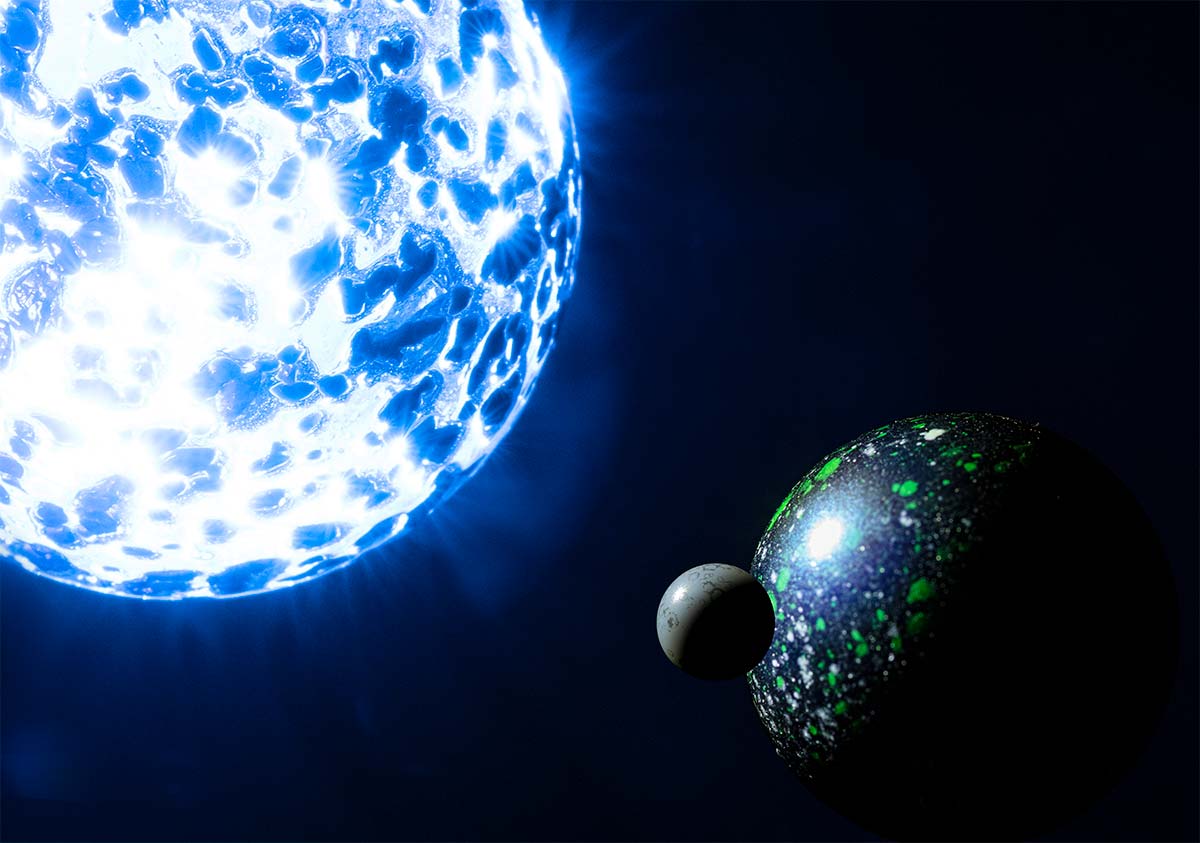 This Sci-fi approach to depicting planets and stars is very fun, just make sure to tell school kids that it's not to scale. In fact, send them here to truly appreciate the scale of the solar system.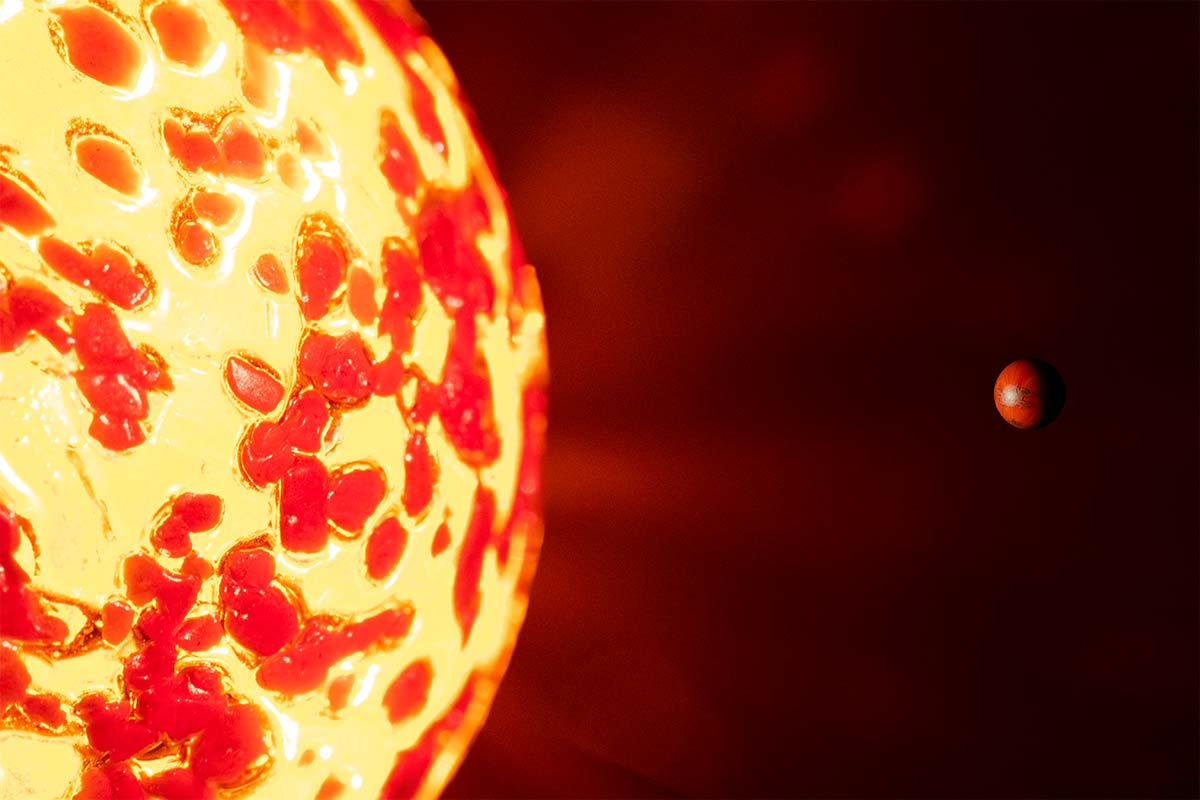 "Computers make excellent and efficient servants, but I have no wish to serve under them."

Mr Spock
If you're not a compositing wizard, you can still have some fun with marble photography with minimal photoshop required.
The shot below has been composed in the camera! It's still 2 photos, one focused on the planet, and one on the star. Place them over one another and delete the out of focus area of the top photo to blend them together in the space between the marbles.
We also used a textured marble to get an uneven surface. Like giant mountains on a rocky world!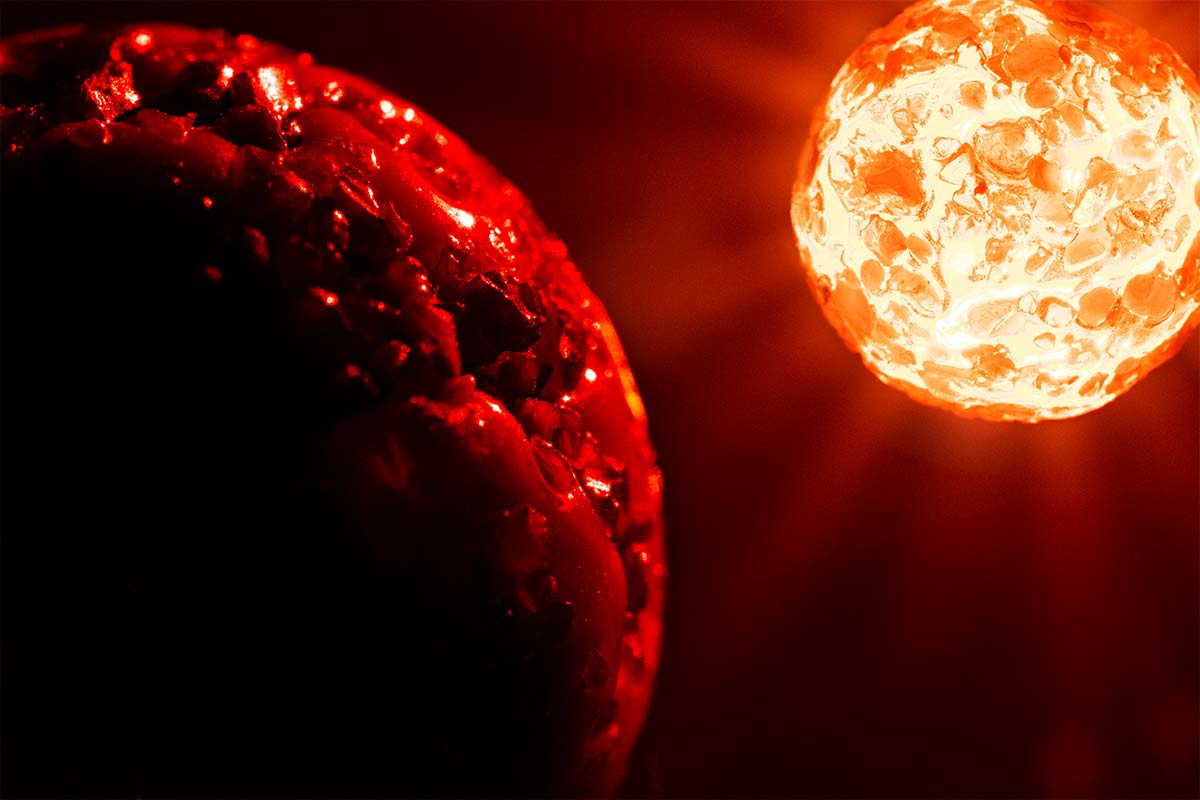 Astrophotography using marbles is certainly a challenge but great fun and we think the results are stunning!
Remember, marbles make great photography subjects on their own. Lots of swirls, textures and colours to explore and exploit for abstract images. Let us know if you shoot some of your own marbles. We would love to see the results!
Don't forget to subscribe to our YouTube channel for regular macro photography tutorials, ideas and inspiration!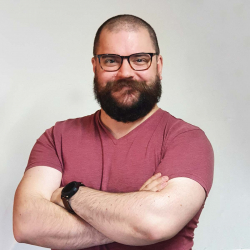 Latest posts by Ben Tuxworth
(see all)