Light is amazing, and reflections more so. We love shooting reflective objects, it can add some challenge to a shoot, but also creates some spectacular effects. In this shoot we are trying to get some abstract macro shots, using knife and fork photography!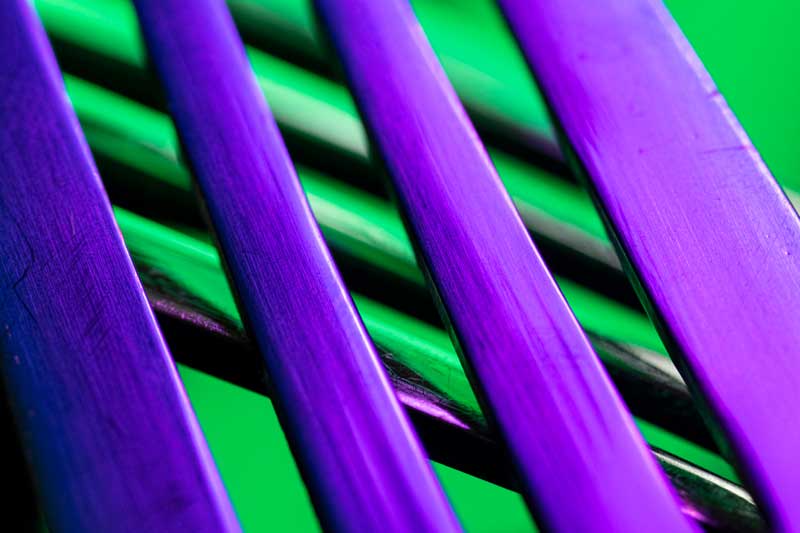 Abstract Knife & Fork Photography
Shooting things from your kitchen drawer is a really fun pastime, especially in winter. When it's cold and wet outside, just grab some shiny objects and get shooting! Items like knives, forks, spoons and other stainless steel utensils have so much creative potential, especially when it comes to macro photography.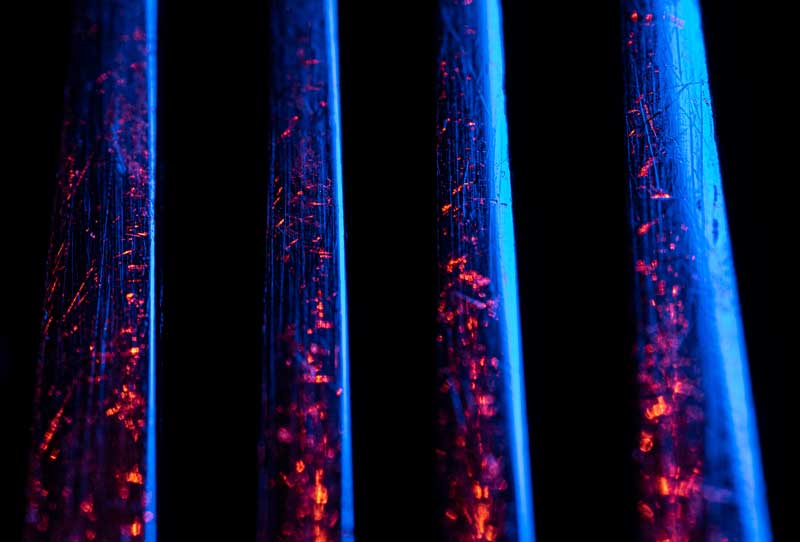 Get Close
Firstly, get close to your subject. Many objects in our homes have a hidden side. A history that we don't get to see with our naked eyes. The scratches on this fork have been highlighted using coloured light from multiple directions. As a result, the orange light highlights the wear and tear of years of use.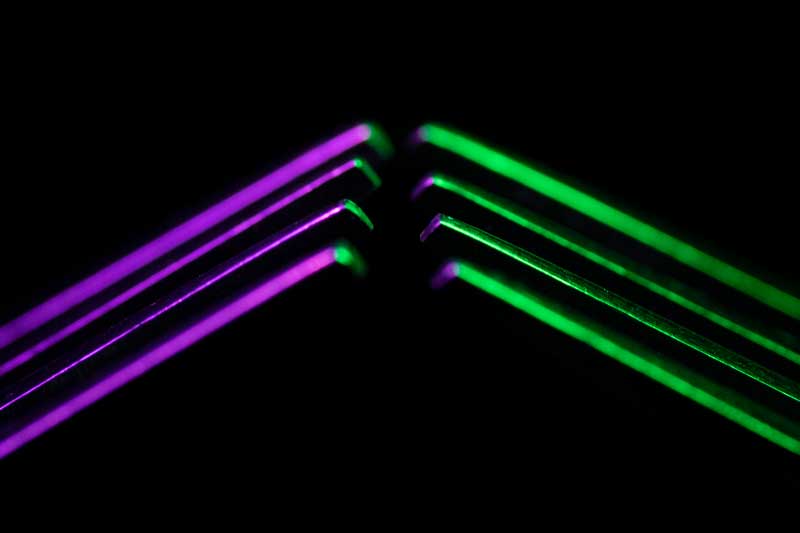 Use Colour
Speaking of colour, using coloured light can be an amazing way to explore your subject. Knife and Fork Photography is usually devoid of colour (google image search it, very grey!). Adding some colour into your images as we have tried to do here, can take your photos to the next level.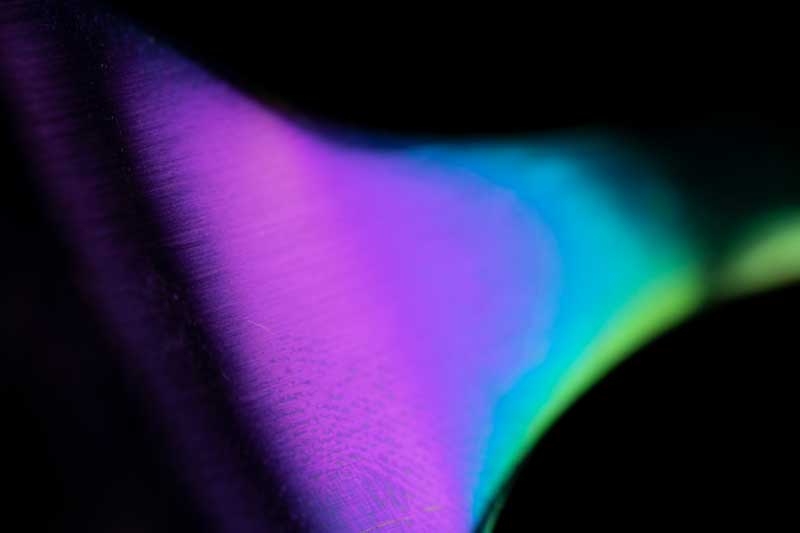 The image above is a coloured fork, taken with white light. If you have any cutlery with strange patterns or colours, make sure to make the most of it. People expect their eating utensils to be plain and boring… but colour throws them off!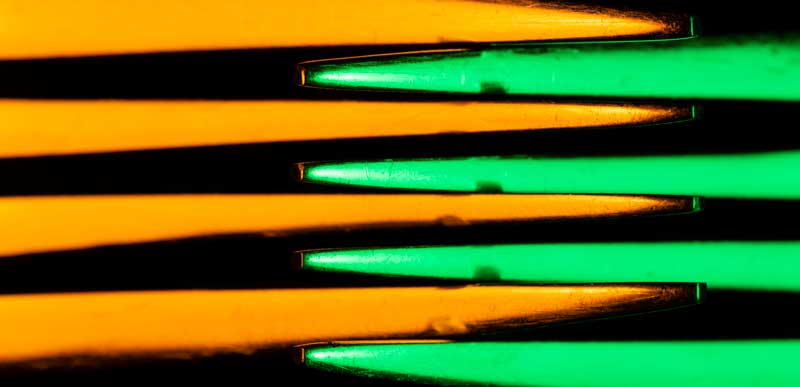 Change your DoF
So many things to focus on, so little time. Playing with your focus and depth of field can create some amazing bokeh and enhance the abstract nature of the shots. Here's two similar shots with a drastically different depth of field.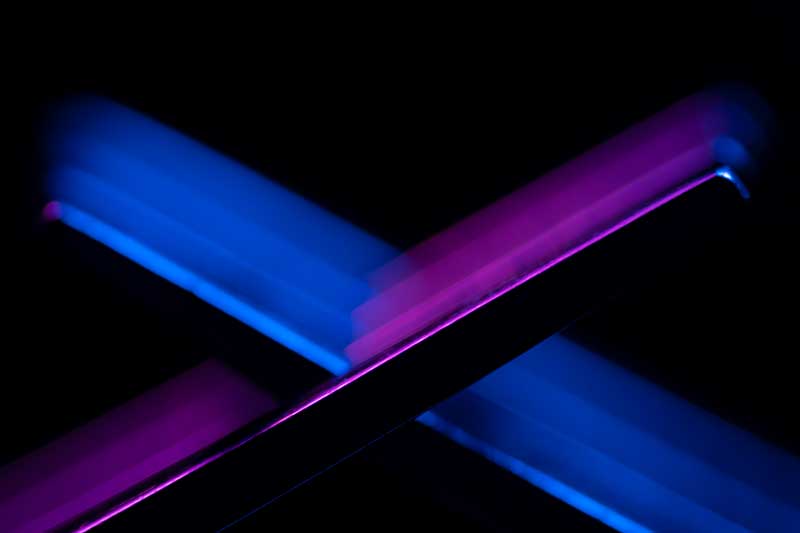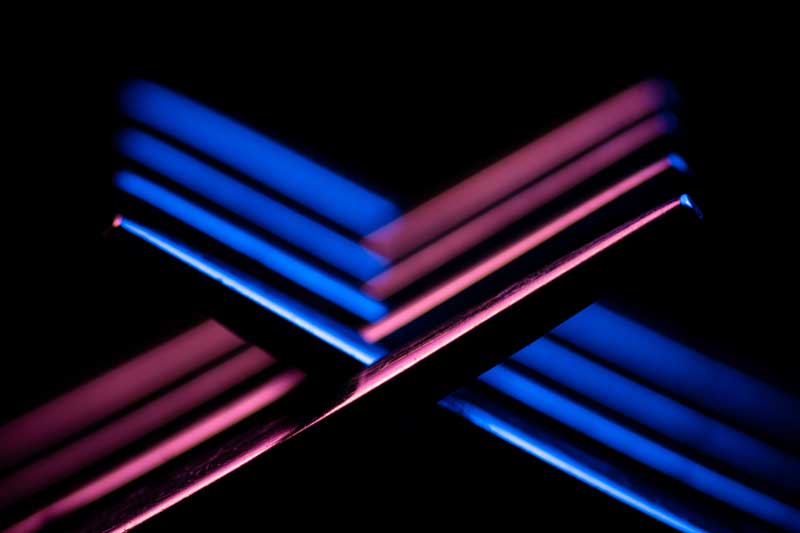 Reflect
On your life, on your deeds, on a piece of black perspex. Reflections can be an amazing tool if you want some real abstract images. In the shot below, we used some black perspex plastic to get a reflection of the knife's edge. You can also use glass and screens, like we did in our coin photography tutorial.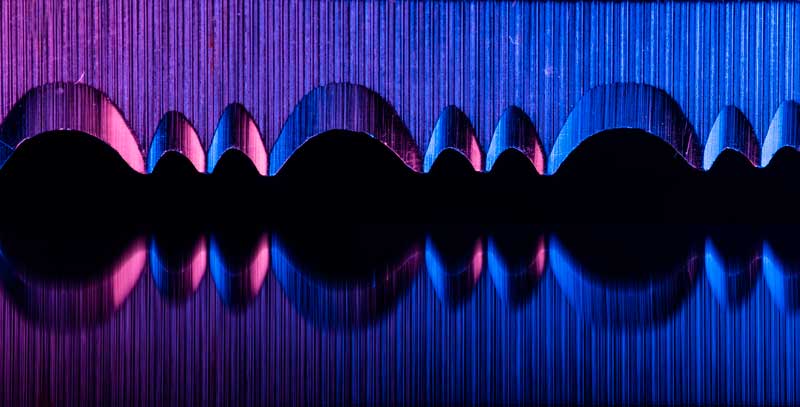 You can also make use of the reflections of the metal knives and forks themselves. Stacking forks on one another, shining lights in between and around the spikes of the fork can create some weird and wonderful effects. Again, colour is your friend here. Try coloured LED lights like those in our Lighting Arms.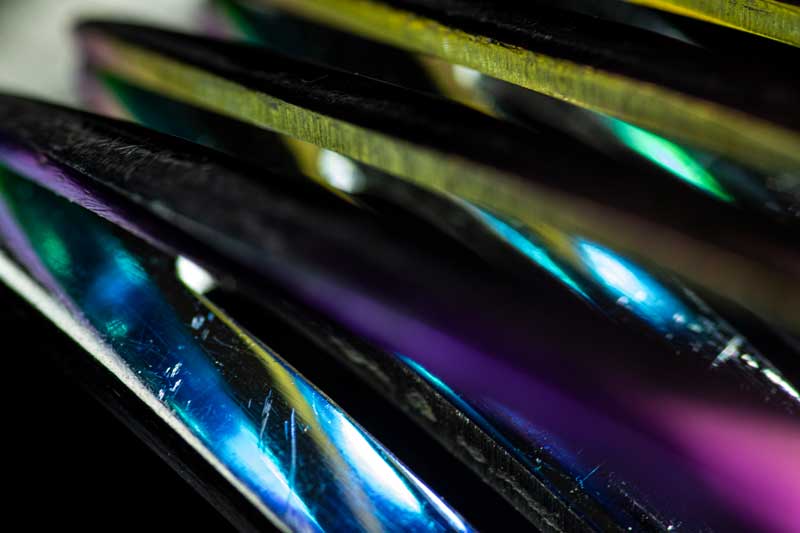 Shadow is your friend.
With all the unique shapes you find in knife & fork Photography, shadow plays a big part. Keeping some of your images dark by shooting against black can create a dramatic vibe. In addition, control of your light is essential here. Cut out reflections from any other light sources, and just use one or two lights from a single direction.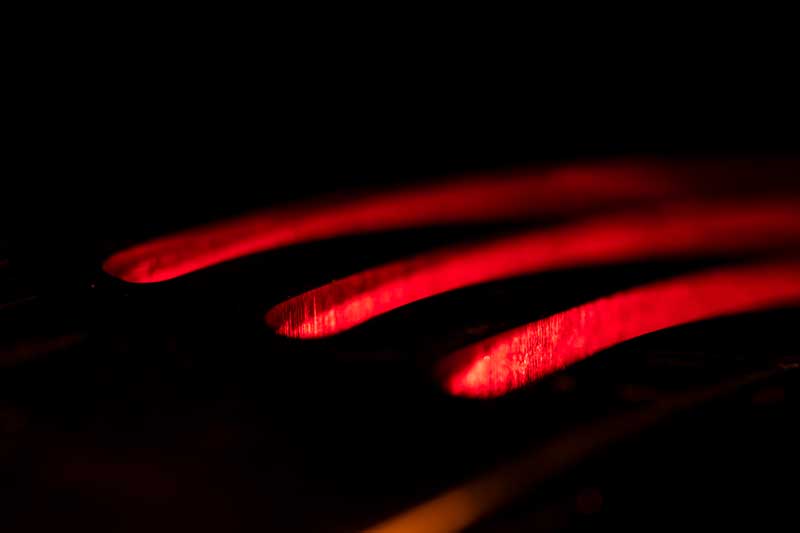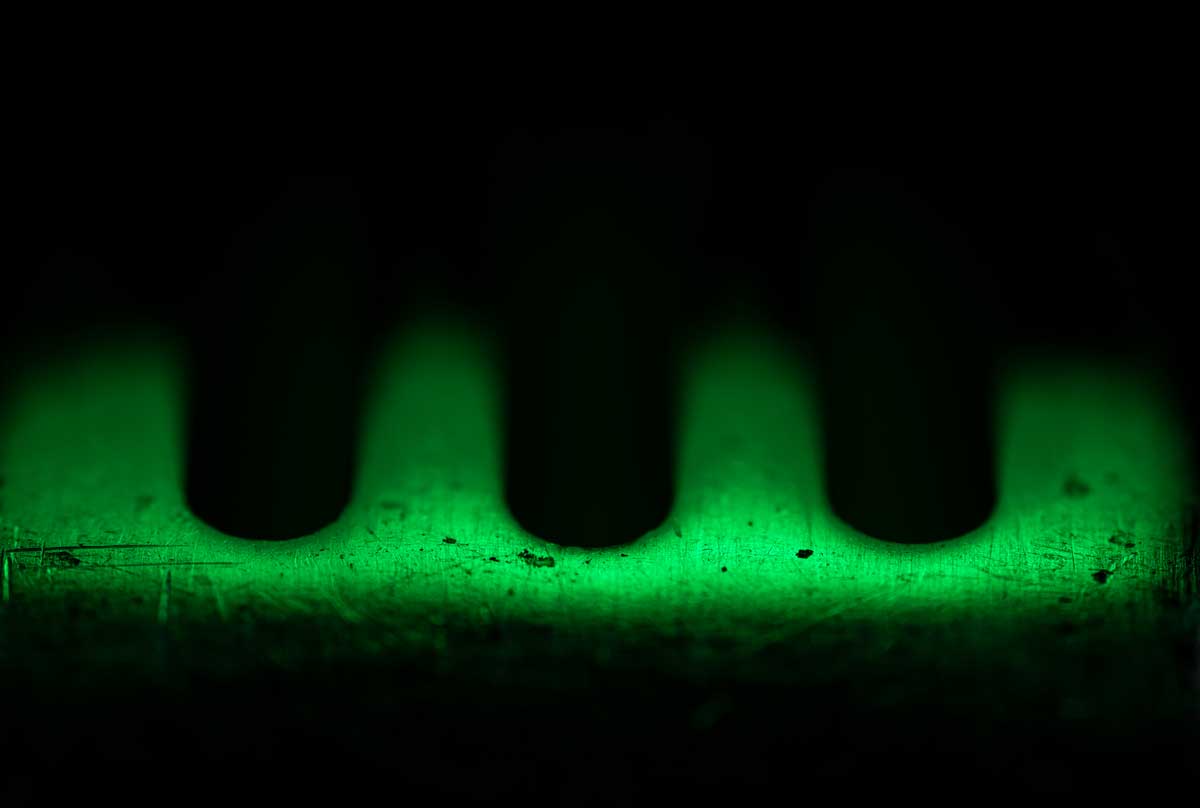 We hope our abstract knife & fork photography has inspired you to create your own macro photos. Colourful reflections and strange shapes are all around us in the world. Sometimes you just need to look close enough to find them!
Finally, don't forget to subscribe to our YouTube channel for more macro photography tutorials, ideas and inspiration!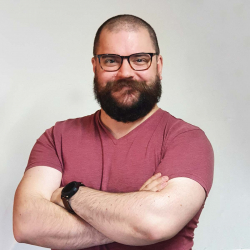 Latest posts by Ben Tuxworth
(see all)