A lot of homes have at least a little Potpourri, but not everyone uses their dried out plant matter for photography. Creative macro photography comes in all shapes and sizes, just like Potpourri! That's what makes this such an interesting macro photography subject – variety!
Creative macro photography with Potpourri
Selecting your subjects
Usually, when setting up for an afternoon of creative macro photography, one already has a subject selected. When it comes to a pot of Potpourri though, one can be spoilt for choice.
Every little piece of Potpourri is different. Different shapes, sizes and textures. When faced with this much variety, the only thing to do is to start putting things in front of the lens.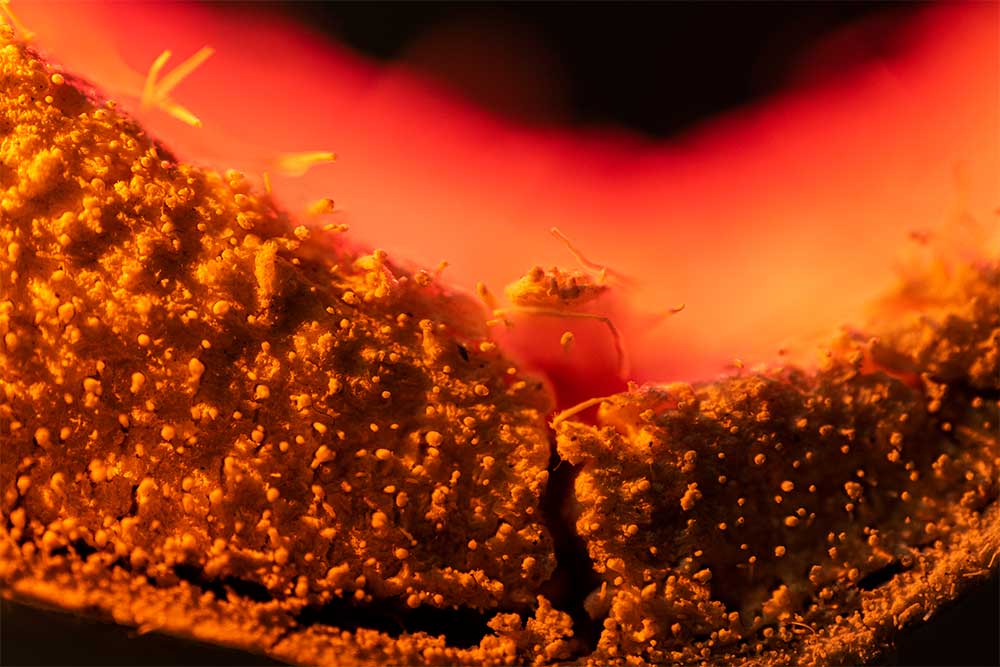 Even just a couple of seconds in front of the lens reveals detail and features that can't be seen with the naked eye. Use this to influence which peices will make for the most interesting photographs!
Using Light to enhance your subject
Light is a tool that we can use to unlock the potential in subjects like potpourri. Dry organic material like this tends to be less colourful than it's living counterparts. This means we can add colour and contrast using our lighting instead.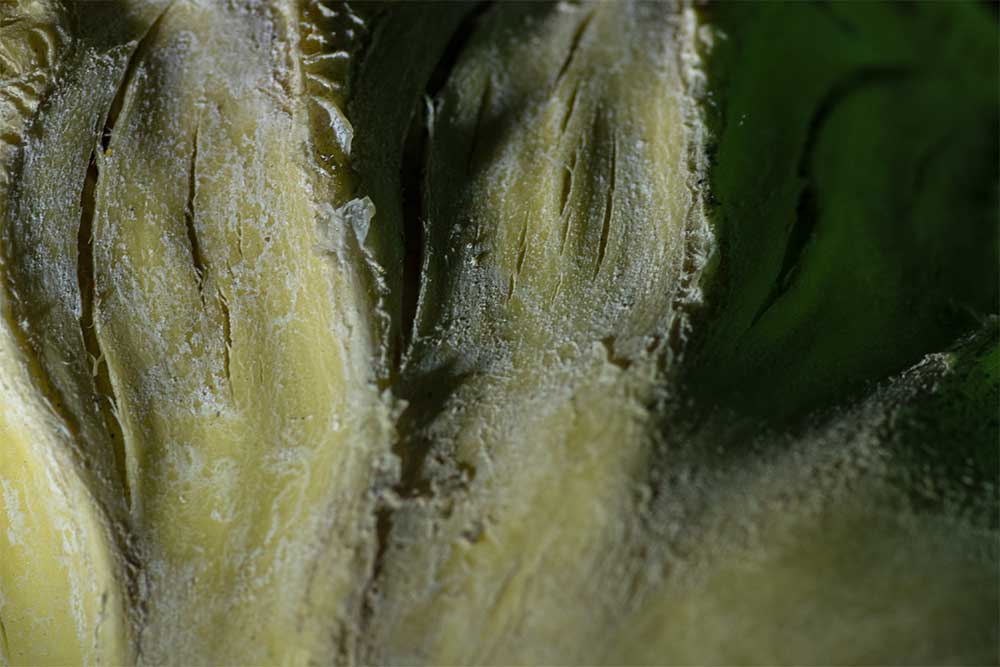 Shining light across the surface of the subject can pick out the relief and elevations. It will create deep shadows which can enhance contrast and the drama of the image. Picking out the texture of potpourri in this way is a good challenge!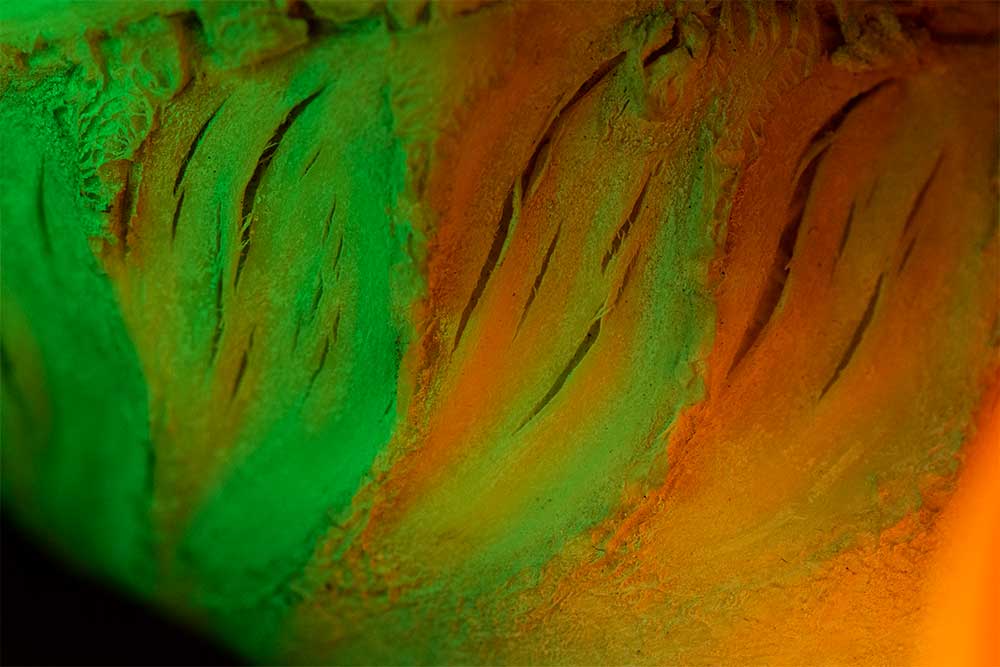 Adding colour to the shadows, or different colours in the foreground and background can also have amazing effects. Colourful images can make for some really eyecatching abstract shots. Using greens can bring an "organic" feel back to the dried out potpourri.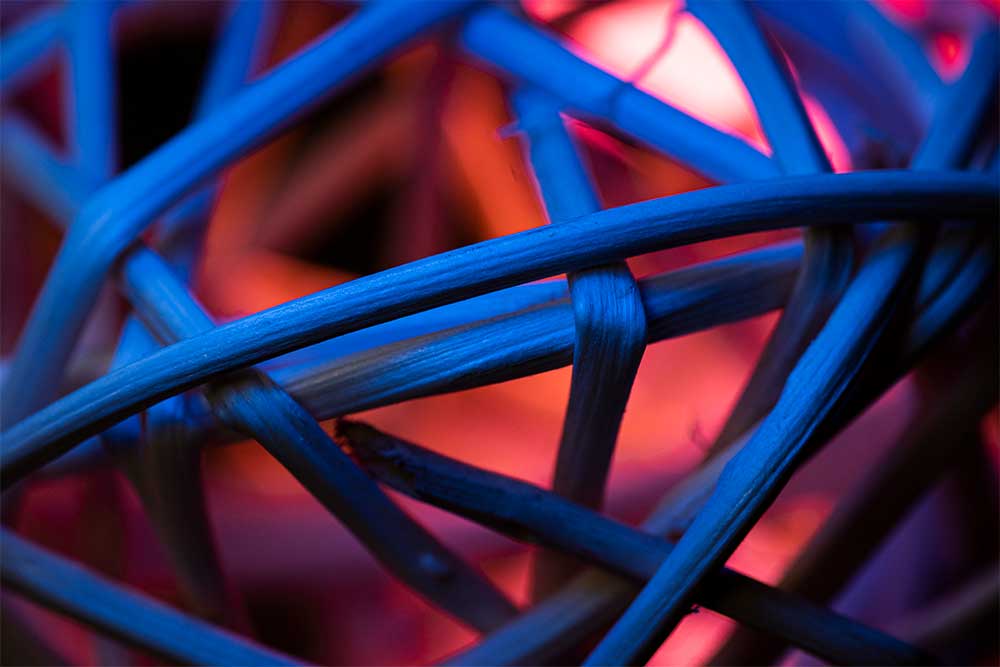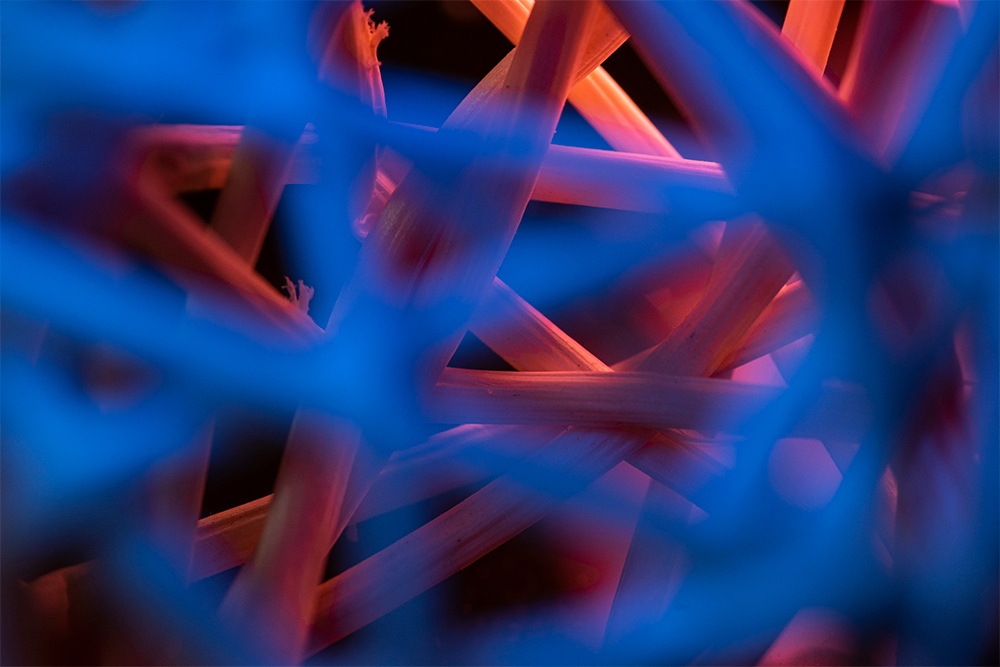 Experement!
Every piece of potpourri will have unique features to explore. Don't just stick with one piece and call it a day. You can even try shining a light through thinner parts to pick out extra detail, just like we did with dried leaves. Change where you are focusing, look at different compositions, let your imagination lead you to new ideas!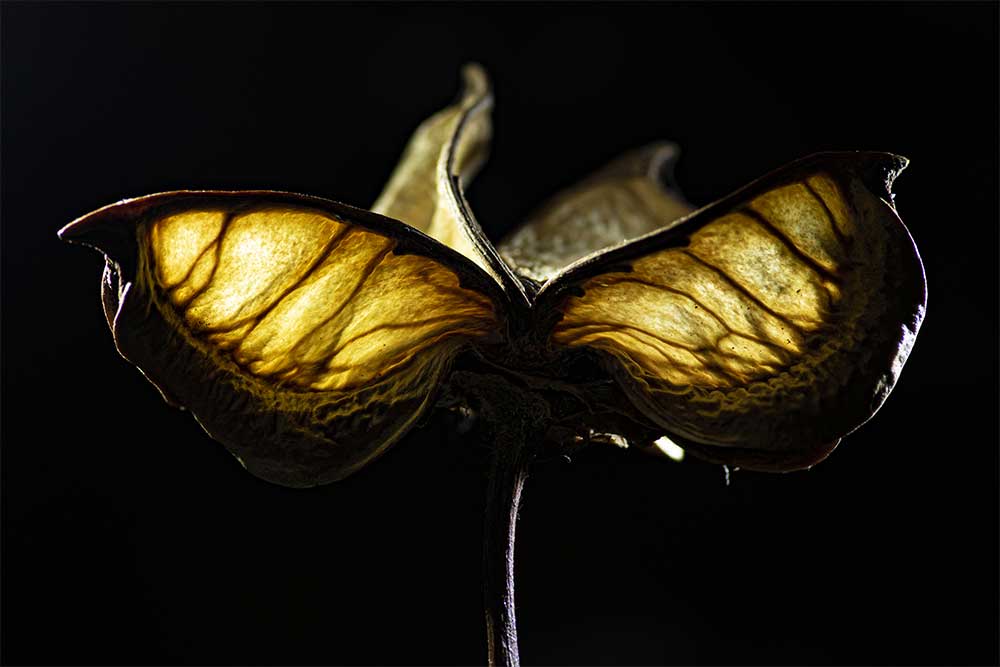 Potpourri  is the perfect subject for some colourful creative macro photography. Try it out on your coffee table on a rainy day!
Finally, don't forget to subscribe to our YouTube channel for more macro photography tutorials, ideas and inspiration!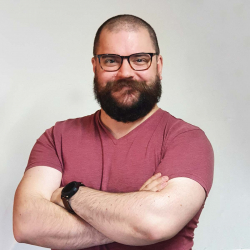 Latest posts by Ben Tuxworth
(see all)