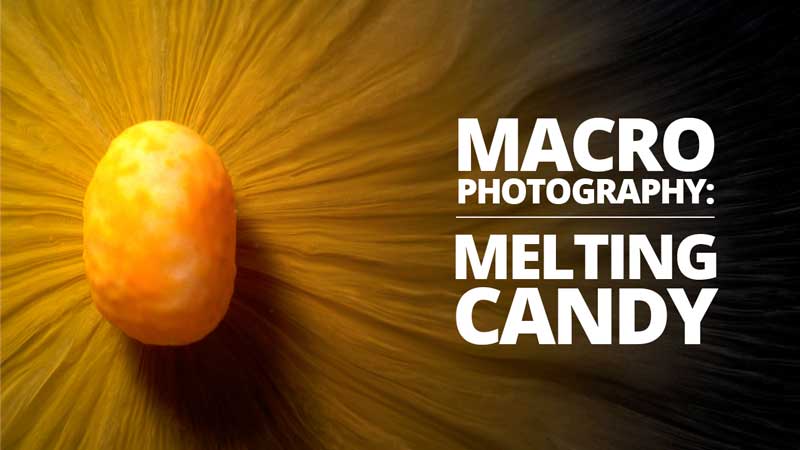 Dissolving candy time-lapse videos can be a beautiful show of colour and movement. It's possible to create these videos with a few relatively simple setups. In this article, we will discuss a few of the more important considerations for capturing melting sweets.
Dissolving Candy Time-lapse Videos
The simple act of adding certain sugar-coated treats to water will cause them to dissolve. Because these sugar coatings are generally heavier than water, they will sink. As the solution of melting sugars and colourings hits the bottom of a container, it will spread out in unique ways.
Capturing these patterns can be done with stills of course, but the full effect is seen in time-lapse videos as the candy melts away.
The trickiest part of a shoot like this is finding a way to get a good view of your candy. The candy is in water, and your camera is not. This means a transition for the light between several mediums, including the container holding the water.
If your container is curved, scratched or dirty, your image will be distorted. This rules out many plastics as they are generally not smooth enough. Glass is a great choice, but most containers found in your home will likely be curved.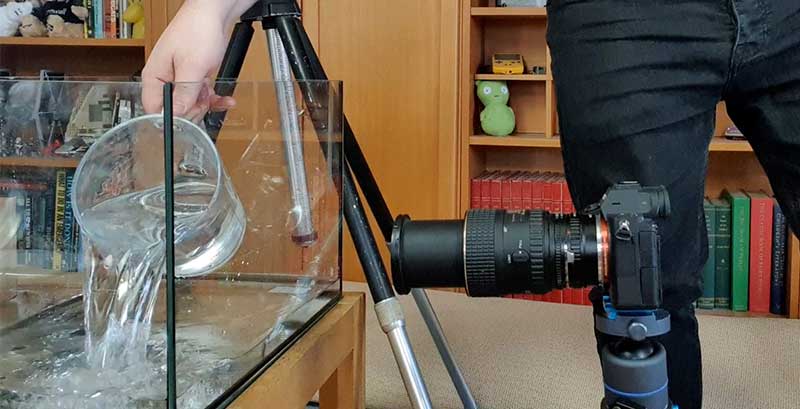 We found that the best solution was to get a cheap glass fish tank from amazon. This one is small enough to be easy to empty and refill as the water gets cloudy.
The other item we found useful was some glass Petri dishes. These will sink in the water and provide a good base to place your candy into.
The top-down angle is the most obvious. However, try placing a piece of melting candy on a pin, or raising it up on a platform. If the dissolving sugar has somewhere to fall, it can create a beautiful waterfall-esque cascade of colour.
Lighting can be tricky for this kind of videography. Not only do you need a strong continuous light source, it also needs to be positioned strategically. If If you try to light your candy from outside the glass, you are likely to encounter reflections.
The flexible lighting arms of the Adaptalux Studio are perfect for getting light into hard-to-reach areas, including inside the tank, right above the water surface.
Remember that as soon as your candy is in your water, it will start dissolving. Consider exposing, composing and focusing using a stand-in object to make sure you dont miss too much at the start.
Once you have your timelapse going, don't stop and don't move! Every little movement, knock of the tripod or tweak of focus will show up like a sore thumb in the middle of a sped up shot.
Once you have everything set up, it's time to hit record on your dissolving candy time-lapse videos. They can be time-consuming to capture, but when you speed them up in post-processing, the results can be spectacular!
Lastly, make sure to subscribe to our YouTube channel for more macro photography tutorials, ideas and inspiration!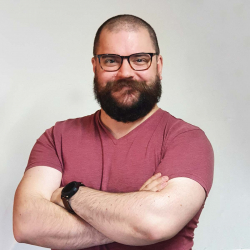 Latest posts by Ben Tuxworth
(see all)