Seasons Greetings everyone! As promised, this update is crammed full of information with regards to where Adaptalux is now and what is left to do over the next couple of months.
Throughout this update there are Christmas macro photos taken by Sam using Adaptalux.
Enjoy!
Lighting Arms Manufacturing Progress:-
The Lighting Arms are really taking shape now. We have all of the components and electronics apart from the male Adaptalux connector. This means, after Christmas the rest of the Lighting Arm sub-assemblies can take place here in the UK and then they can be finally finished off once the male adaptalux connectors arrive (expected beginning of January). Sam has been busy assembling some Lighting Arms to establish the optimum techniques to be used so we can assemble them quickly, yet keeping the very high standards of quality we have set ourselves.
Diffusers/Colour Filters Manufacturing Progress:-
Again, the diffusers and colour filters will be assembled in the UK after Christmas. The mass production quantities of the plastic parts have been manufactured, sonic welded together and are scheduled to get here on the 29th of December. The other parts we received quite some time back now.  For those of you who missed it, here is the image of some trial assemblies Sam made a few weeks back using injection moulding samples.
 Control Pod Manufacturing Update:-
The Control Pod will, as we have always said, be the last part to be assembled as it is the most complex. We have bullet pointed the list of jobs associated with the Control Pod below:-
Button assemblies and associated parts are complete and manufactured, waiting on the Control Pod Shell to be finished.
Electronics is now very close to being finished. These will then be turned in to a PCB design so they can be manufactured.
Part that the PCB mounts too has been sent off for tooling, we expect a quick turn around for this as it is a simple non-cosmetic part.
Bluetooth is working and on the electronic board, we just need to write the parameters for communication between the Control Pod and the App.
Female Adaptalux Connector is complete and signed off for mass production. Front plates are here in the UK, ready to be assembled.
Product Sticker that will go on the underside needs to be designed and printed.
Control Pod Shell has been injection molded for trial runs and testing. We are having a few teething problems getting the two halves to sonic weld together, but we have been assured it will work and we are expecting some news on this any time this week. Once this works, the tooling will be textured and samples will be sent to us for approval with button assemblies, assembled inside.
As you can see there is a fair amount left to do to this, but we feel it will all fall into place quite quickly once the Control Pod Shell is approved. We have improved the Control Pod, thus the Adaptalux overall functionality significantly since the Kickstarter campaign, and we assure you the wait will be worth it.
We are expecting to be able to assemble the Control Pod in early February if all goes smoothly and then we will be able to start our shipping schedule. BETA testers will be priority with a 4 week gap between other pledger shipping.
The Adaptalux App:-
Last week we sent out a important update regarding the BETA of the Adaptalux App. We have a range of people who have opted to test the app, and overall the feedback has been fantastic. We are very humbled with the responses and it has made us even more excited to get the full version out to you when we launch the product. To see more regarding this, please see the update:- https://www.kickstarter.com/projects/1447024032/adaptalux-an-adaptable-miniature-lighting-studio/posts/1445694
 Packaging:-
Sam had another meeting with the packaging company last Friday, who have taken Adaptalux on. Sam was amazed with the results and the prototypes using just card so it is fully recyclable! As you may have seen in a previous update, the packaging has been designed to double up as a transport case for your Adaptalux parts. The design is going to be optimised in the first week of January, and then the nets will be sent to James, who will apply the Adaptalux graphics for printing. We expect the packaging to be fully finished and delivered for the end of January.
The prototypes below are of the ULTIMATE PACK BOX. The COMBO PACK and STARTER PACK will be half the depth of this box, much more like a miniature cardboard suitcase. The Individual boxes for the Lighting Arms and Diffusers/Colour Filters are yet to be prototyped, but these will be very simple to do once the packs are complete.
Instruction Manual:-
The Instruction manual first draft we have had completed for quite some time now. Here is a sneaky preview of a page from it below.
We plan to release this as a download in January with a survey to complete for us to gauge if you understand it clearly or not. The final version will be printed and included in every pack and it will also be available to download as a pdf through our website.
CE & FCC Marking:-
Once we have a complete Adaptalux set, it will be sent off for CE marking and FCC approval immediately to a company near London, UK. We are hoping we will be able to get something sent off end of January, so approval should come nicely in time for launch.
Well, thats it for now everyone. We would like to thank you again for supporting us throughout the year. At this time last year, Adaptalux was just been finished as a master prototype for filming Kickstarter campaign. We feel it has developed leaps and bounds since the success of the Kickstarter, and we could not thank our amazing little community enough.
We have some exciting new announcements to make next year so keep tuned!
We wish everyone and their families a great Christmas and a Happy New Year.
The Adaptalux Team!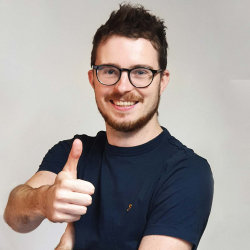 Latest posts by Sam Granger
(see all)