Hello all,
We are now officially in the year you will get Adaptalux in your hands!
This update covers the UK assembly progress and a revised launch schedule.
The photographs on this update are macro shots of ice on a paintbrush and macro shots of cake decorations (sugar sprinkles), photographed using Adaptalux.
Revised Schedule:-
First, the bad news. Unfortunately, as frustrating as this is for you and for us, It is not  going to be possible to ship Adaptalux in February.
We were hoping to get the Control Pod PCB board designs sent out for manufacturing before the Chinese New Year holiday, however Bluetooth is taking longer than expected to integrate into the product and the App and more testing is required to ensure everything works seamlessly and functions perfectly.  The good news is that all of our products are been assembled by hand in the UK by our team, meaning the quality is exceptional. We promise the added wait will definitely be worth it.
We strongly believe in delivering an exceptionally high quality product which will last for many years! We would rather take longer to ship these initial products. Our key goal here is to think about the future of this company, which largely depends on a successful launch. We hope you can accept that.
We are now proposing the following time scale, which gives us some extra time for any unforeseen circumstances too:-
End of January:- All 5,000 Colour Filters and Diffusers are now assembled, packed and ready to ship.
End of February:- All White Lighting Arms assembled in the UK and ready to ship.
End of March:- Coloured Lighting Arms assembled and ready to ship. Control Pod sub assemblies complete in the UK and ready for PCB assembly. Packaging stored ready for shipping. PCB design fully complete, tested and sent out for manufacturing.
End of April:- PCB's received and UK assembled into Control Pods. CE and FCC marking done and complete. Ship out BETA & review packs 4 weeks in advance to other pledges.
End of May:- Shipping underway for rest of Kickstarter pledges, order of shipping to be as follows:-
1) SUPER MEGA ULTIMATE AWESOME PACKS
2) ULTIMATE PACK
3) COMBO PACK
4) GOLDEN HOUR (ALL KICKSTARTER PLEDGES FULFILLED)
5) WEBSITE PRE-ORDERS
We will try our best to ship out earlier than these dates and we really hope that we will be able too. Please accept our apologies for this delay and for the mis-calculation that a February launch would be possible back in September.
Manufacture and UK assembly:-
As mentioned, the UK assembly is now well under way. A big thanks to everything involved for helping us out to assemble the Adaptalux products. You are are real stars!
All 5,000 Colour Filters and Diffusers are now assembled, packed and ready to ship. These were completed in the first 3 weeks of January and we are very happy with the quality and functionality of these products.
The Lighting Arms are being assembled as we speak. This is quite an intensive process for such a small number of people assembling them here in the UK. The finished ones look amazing and have a very high quality feel to them thanks to the combination of anodised metals and high performance silicone materials used in their design.
The Control Pod is ready to have the tooling textured after the Chinese holiday, now that the joining method has been finalised and confirmed. The parts will then be sent here for assembly to begin. Here is an image of a mock up one, please bear in mind the finish is not final on this photo for the shell. This will be a matte finish once the tooling has been textured.
The Adaptalux App:-
Thank you for all of your feedback for the Adaptalux App. Sam had a meeting in Bournemouth with Gary (Electronics developer) and Colin (App developer) to go through the results last weekend. The first version of the App has now been confirmed and your feedback has been taken on board from the App BETA. We have also had some exciting new ideas for the App with regards to sharing Adaptalux Lighting Set-ups globally.
Quite a few of you have asked about an Android version, we simply do not have the funds at the moment to develop this. We are hoping once we have launched, we will be able to develop it later on in the summer. Its quite high up on our priority list so don't worry we will work on it as soon as we are able too.
Packaging:-
Packaging final samples have now been approved for the packs and Diffuser/Colour Filter individual boxes. We are just waiting for the final samples of the individual Lighting Arm packaging. We will then need to lay out the graphics on the NET designs and then they will be signed off, printed and manufactured. As soon as we have printed packaging, we will be posting images. We are expecting to receive these by the end of this month.
Again, we would like to apologise for the added delay, but as you can see it is coming together and it will be a fantastic product when we ship it. It is through your continuing support that we are pushing through and will get Adaptalux into your hands as soon as possible.
Many thanks,
The Adaptalux Team!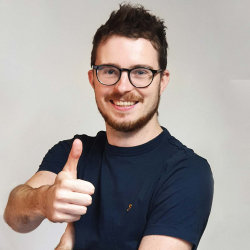 Latest posts by Sam Granger
(see all)