Hello everyone!
Another month, another information crammed update! Things are starting to speed up again now as we head towards the end of the year with more and more parts getting here for assembly or approval. We have also made some key progress with the plastic parts for the Diffusers and Colour Filters, after 4 rounds of sampling to get the colour and transparency spot on, we are finally there. This means most of the plastic parts will enter mass production within the next two weeks and we should receive them pretty promptly!
The photos featured in this update are macro shots of marbles, photographed using Adaptalux. We really like how the unique lighting has made them look like abstract planets in space!
Sub-assembly trialling:-
An important part of the design and manufacturing process is to trial sub-assembly methods to find the optimum method of putting components together at a quick rate but still maintaining high quality. Sam has been busy doing this with parts he has for the assemblies we will be doing in the UK.
Lighting Arms:-
With most of the parts now received for the Lighting Arms, Sam has been able to put together some samples. The only part we are waiting for is the connector, we should be receiving samples next week. So here are some Lighting Arm assemblies that are 90% complete for you to feast your eyes upon.
Colour Filters and Diffusers:-
As mentioned, these have been under a strenuous sampling process so the transparency and colour dyes used in the material are spot on for mass production. It was important to take our time with these, as the material properties used in the injection moulding process has a great effect on the photographic properties of these parts. Too transparent, the parts do not diffuse enough light and colour onto the subject. Too opaque, not enough light comes through the parts to have a positive effect on your photo. We have finally landed on the perfect mixing ratios to produce these parts and they will be entering mass production within the next two weeks.
LED PCB sub-assemblies:-
Some sub-assemblies are been done by our suppliers in China. These sub-assemblies involve PCB based components where re-flow soldering is required.
We are pleased to report they are absolutely spot on and have been approved for all 5 LED colours. Mass production quantities will be completed in the next couple of weeks by our supplier.
Connector:-
We are expecting to receive the first samples for the connector design on Monday. This is a massive step in the Adaptalux manufacturing schedule. These will be featured in the next update once we have fully tested and approved them.
The Adaptalux App:-
The Adaptalux App is coming on well. It has had a dramatic makeover compared to the visuals we showed on our KS campaign back in April. We are about to move onto the bluetooth testing phase of the app development.
We plan to release a BETA App either at the end of this month or one of the first two weeks in December. This app will be a "offline" version, allowing you to create lighting set-ups on your phone, which in the full version you will be able to save for later. We will be needing your feedback to help us finalise the design and functionality of the app. We want you to tell us what works, and what doesn't in terms of layout and ease of use. But more about this when the time comes!
Below are some screenshots of the App so far, but there is a lot to do to it yet!
Packaging:-
Sam had a meeting with a packaging supplier last week and has been busy mocking up designs for the final packaging design. James has been busy doing the graphic design work for the packaging. Some photos below are of the cardboard prototype Sam has made, he will be going for a meeting again next week to get some professional samples made with print. Bare in mind this is a rough packaging prototype to prove function and final layout (so excuse the hot glue gun mess!).
Mass production of Injection Moulded Parts:-As mentioned, mass production for the plastic parts is now very close now we have been approving samples. Mass production will be done in a few days for most parts once started, then a further 5 days to ship to us.
So the Diffusers, Colour Filters, Button Caps, Control Pod sub-assembly internal parts are all now ready for mass production. We will be giving the go ahead within a couple of weeks.
The Control Pod shell is currently undergoing trialling with a sonic welding supplier. It will then be textured and samples sent here for approval.
Connector parts are on there way for approval.
There is one more simple plastic part left to order, which relies heavily on the PCB design. However, we are confident this can still be manufactured in time once the PCB design is complete.
Please Support the EV Mag Kickstarter campaign!
Our friends over at EV Mag are running a great Kickstarter campaign at the moment. EV Mag is a great photography E-magazine that you can download for free for your mobile devices. Adaptalux was featured in it during our Kickstarter campaign!
You can check it out for free HERE or HERE. We highly recommend that you do so.
Please support their campaign to help them keep creating a great E-Magazine. Furthermore, they are running a fantastic competition where three randomly drawn backers will win either a brand new iPad Pro with Apple Pencil OR a tripod kit from Really Right Stuff. Both prizes are worth over $1,000.
Go check out there campaign now HERE.
So that's it for now everyone. There is a lot of information to take in and digest here, but rest assured everything is coming together. We are counting down the days until we can ship them and see what you can do with your Adaptalux…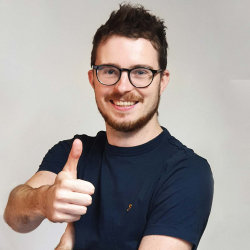 Latest posts by Sam Granger
(see all)