Hey everyone,
Some exciting news and more progress pictures & information.
Nominated for a Lucie Technical Award
It is with great excitement that we can announce that Adaptalux has been nominated for a Lucie Technical award this year. The Lucie awards honour the greatest achievements in photography, and have been running since 2003. This year is the first time they have branched out into acknowledging the product developments in the photography field and Adaptalux has been nominated for "Best LED lighting Element".
We are thrilled and so thankful to have been nominated and we cannot wait for the awards ceremony which is held on the 20th October on Broadway in New York. Unfortunately, Sam and Martin cannot attend the awards, so we are sending Bob and David, two of our New York Kickstarter backers to the event on our behalf. Adaptalux would not be possible without your help on Kickstarter, and we feel there is no better way of showing our appreciation for this than sending a couple of our Kickstarter backers to the events ceremony. More information about the awards HERE.
So fingers crossed we can pick up the award! But just happy to be nominated as it is.
Wall Adaptors
Wall Adaptors have now arrived for the Adaptalux packs. We will only be providing N.America, EU and UK wall adaptors at the moment. I know we said we would provide wall adaptors for your specific country to all of our backers early on in the campaign, however, with 500 rewards to be fulfilled, it is not financially viable to do that anymore for us. N. America, EU and the UK make up a large percentage of our pledges on packs so we feel this is the best decision for now. If you are in another country outside of these areas, you will receive the US wall adaptor with your pack, which can then be used with a adaptor for your country. Regardless, Adaptalux can still be charged via USB via a computer or electronic device. We hope this is ok and you can understand.
Lighting Arm LED colour indicators
These are now on there way to the UK for assembly. We received pictures of them this week and we think they look fantastic. Sam has refined the shape a little, removing some rough edges and contour lines that were visible on the prototype. They are made out of high grade Aluminium with a anodised finish to give the colour and improve strength.  Do you like them?
Beam Angle Adjuster Assembly
Sam has taken a couple of days to assemble all 3,500 of the beam angle adjuster heads this week with the help of his Mum (Thanks Mum) in the UK. These are now ready to be attached to the Lighting Arms. They work very well and have a very high quality feel to them.
Control Pod Tooling
The Control Pod tooling is now underway. We will be receiving dimensional samples in the coming weeks, then the tooling will be textured. We will then start the approval process before mass production for this part begins.
Packaging
We are now starting to get costs and designs sampled for the packaging. We got sent plain samples this week to check dimensions of all the "pack" designs, card quality and general assembly. A picture below of the Starter pack box.
Next stage is to have a meeting with the packaging manufacturers next week to finalise and improve some areas. We will then be able to receive printed samples and once they are approved they will be manufactured. Once the cardboard elements are approved, we will be manufacturing vacuum formed trays to hold the Adaptalux items inside. More pictures to follow as this develops over the coming weeks.
Thats it for now everyone, follow our Facebook page for daily posts and updates.
Thanks,
The Adaptalux Team.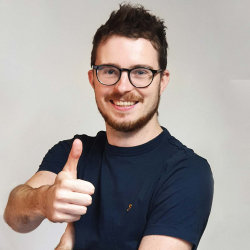 Latest posts by Sam Granger
(see all)