Hello!
December has certainly came around quickly! We hope everyone is beginning to get in to the Christmas spirit.
This is just a quick update regarding the Adaptalux App. Sam will be writing another bigger update with more progress photos etc, before Christmas. Everything is moving as planned at the moment.
The Adaptalux App:-
The Adaptalux App is now coming together swiftly and we are getting to the stage where we will release a test version before Christmas to get your feedback on function and layout. This also gives you a early chance to play and get to grips with it in a "offline" mode.
We can only push the Adaptalux App out to 200 people for testing. So if you want to be a tester then please leave your email address below in the comments of this post or if you prefer, email it to us at newsletter@adaptalux.com.
This will be done on a first come, first served basis for the remaining places available, so be sure to submit us your email as soon as possible.
All "BETA tester" and "super ultimate mega awesome pack" pledgers have already had their emails added to the list automatically.
Some requirements to be eligible to test the Adaptalux App:-
You must have backed the Adaptalux Kickstarter campaign or pre-ordered Adaptalux products through our website.
You must have a iPhone or iPad with a Apple App Store account.
As mentioned, we will be releasing the Adaptalux App for testing before Christmas. We will then be issuing a survey, which you can optionally participate in, asking you questions about the App. Sam also will welcome emails to sg@adaptalux.com with any feedback.
Adaptalux Advent:-
We are running our own special advent calendar on our social media profiles (Facebook, Twitter and Instagram) until New Years day. We are celebrating a great year of progress for Adaptalux by posting our favourite Adaptalux photos from the year. This will feature old photos as well as new ones and photos of the product! Below are the links to follow us on Social Media.
Thats it for now everyone, thanks for your continued support as always!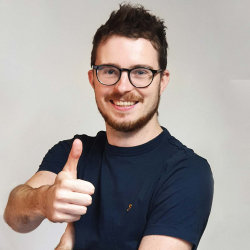 Latest posts by Sam Granger
(see all)