Today, we are proud to be announcing a new product that is very close to my heart. Since the very first Kickstarter campaign in 2015, many photographers have asked us to bring xenon flash to the Adaptalux Studio. So, for the last few years we have been working very hard to achieve exactly that. Introducing the Flash Lighting Arms, bringing Flash for Macro Photography to the Adaptalux Studio.
We will be launching a Kickstarter campaign on the 7th October to bring this exciting new addition for the Adaptalux Studio to life.
Flash Lighting Arms now available.
The Flash Lighting Arm Kickstarter campaign was a huge success. We have now made the flash available for purchase on our website. Click below to get some flexible flash lighting for your own macro photography.
The Adaptalux Flash Lighting Arms bring Xenon Flash to the Adaptalux studio, opening up the system to both continuous and flash lighting for macro photography. This addition brings all the highly adaptable features of the Adaptalux Studio to flash macro photographers.
The core features of the new Flash Arms are a Xenon flash built into the head with 5 output settings, Bluetooth app control, quick flash recycle times and a long battery life. All of these features have been designed with you in mind, to make flash photography easy and intuitive to use.

The Flash Arms have been designed and developed in tandem with the Adaptalux Studio, meaning they work in harmony with our existing products. It is important to us for the Flash Arms to work for both new and existing Adaptalux Studio users. Therefore, they are backwards compatible, working with all versions of the Control Pod. This is something we have worked very hard to ensure, as without our original customers support in 2015 Adaptalux would not be here today!
Key Features
5 Flash Output Settings
The Flash Arm is a high-speed manual flash with 5 output settings. Each Arm can be independently controlled directly by the Pod or wirelessly via the app. Select high speed flash levels to freeze those fast moving subjects.
Precise Flash Direction Control
Each Flash Arm can be positioned exactly where you need it due to our flexible Lighting Arm design. Get complete control over lighting direction to suit your subject.

Fast Flash Recycle Times + Long Battery Life
Fast flash recycle times mean you will never miss a shot and with integrated charging software you will have a long battery life of up to 18 hours.
Colour Gels and Diffusers
Take your creativity to the next level by quickly and easily adding colour gels and diffusers to the Flash Arms.

IR Triggering
The Flash arms utilise Infra Red triggering. IR is very reliable over short distances making it ideal for close-up and macro photography work.
The IR emitter is powered with replaceable batteries and it fires a powerful beam of IR light when the shutter is pressed. It has a universal hot shoe connection which works with all modern cameras.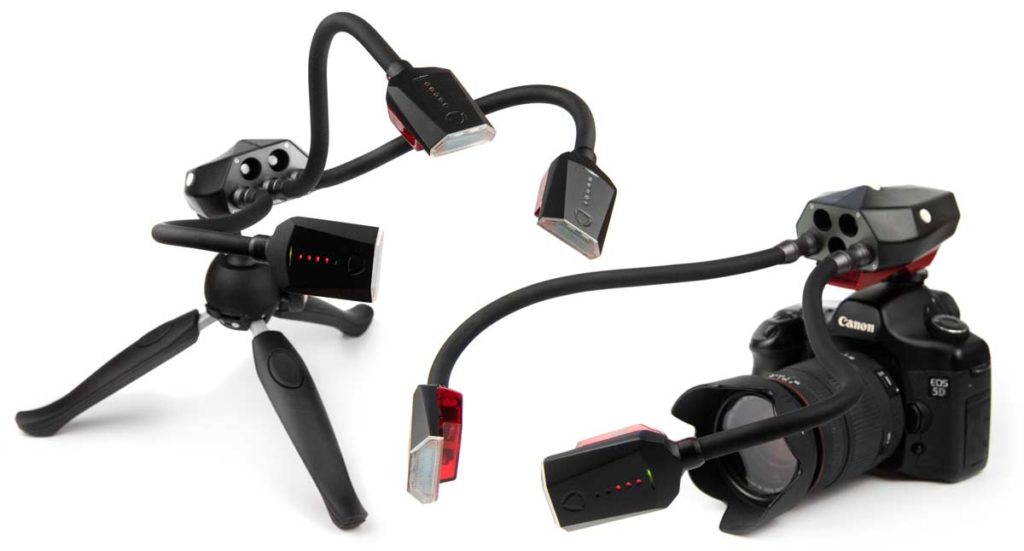 What I love most about the Flash arms is they work seamlessly with the rest of the Adaptalux system, easily making flash for macro photography accessible to all of our users. It also means both continuous and flash lighting can be used at the same time. Need a focusing light? Snap in a White Arm. Want to add some subtle background colour? Use a coloured Lighting Arm, the possibilities are truly endless!
So here they are, the Adaptalux Flash Lighting Arms, the ultimate flash for macro photography. The Arms will be launching soon on Kickstarter, so be sure to register your interest so you do not miss out on the early bird details available at launch.
I cannot wait to see what you can do with the Flash Arms!
Written by Sam, Founder + Product Designer of Adaptalux.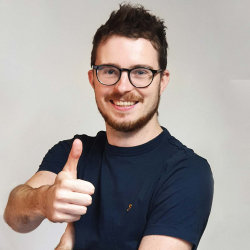 Latest posts by Sam Granger
(see all)