Hello everyone!
Here is another update showing how the manufacturing side of Adaptalux has progressed recently, alongside other Adaptalux news.
The Adaptalux Photography Competition:-
We had so many great entries to our macro photography competition. It made our decision incredibly hard but at the same time it was a pleasure to view so many fantastic entries. You guys are a talented bunch of photographers thats for sure! We wish we could have given everyone a prize, but unfortunately there could only be one winner and a runner-up.
The winner:-
Congratulations to Ian Wilkinson with this jaw dropping image of a horsefly. This photo was focus stacked using a dead horsefly in indoor studio conditions. Adaptalux works at its finest used as a miniature studio and this image literally staggered us. The composition and details are exceptional. Ian has won an Adaptalux Starter pack OR more Lighting Arms and Effect components to add to his Ultimate pack. Again, congratulations Ian!
The Runner-up:-
Well done to Alan Lasky for capturing this superb shot of a praying mantis. We really love how the green stands out against the black and blurred background, great composition again! We feel this photo really connects with the viewer because of the way the praying mantis is staring at you… scary but cool! Alan has won himself 2 x Lighting Arms of his choice. Well done!
We will be creating another blog post and update containing more of the competition images soon, there were plenty of amazing entries that need to be shared. Again, thank you to everyone who entered!
Design Updates:-
There have been a few design updates since we last posted an update. We will start with the Lighting Arms.
LED Technology:-
As LED technology progresses, so do we. Some new LEDs have recently came out that  are brighter and have the same efficiency as the LEDs we were previously using. Sam thoroughly tested these LEDs out and decided they would be better for Adaptalux, with a whopping 22% gain in brightness! This means you will now be able to produce over 1,000 lumens of brightness by combining 5 white Lighting Arms together… amazing! Here are the updated LED specs:-
 Frontplate:-
Sam has been carefully going through the Adaptalux design over the past few months, making it even better. The quality of this product is going to be exceptionally high, using CNC aluminium parts with glass fibre reinforced plastic parts. The Control Pod is now going to have 4 micro screws on the front to improve the assembly process and make the whole assembly even stronger. We do not see this as a bad thing aesthetically, many cameras have screws and we think it highlights the high quality of the product. The aluminium front plate will be matte anodised to a macbook pro finish. Here is a rendered image… we hope you like it…
 Manufacture Updates:-
A lot of parts are now on order for Adaptalux and the connector has now been finalised, optimised for manufacture and ordered. This is a huge step on the Adaptalux manufacture timeline! The electronics and App is also coming on well, and we have a few special surprises for everyone, which we might be able to announce soon! As soon as images come through of finished parts and tooling production, you will be the first to know.
Additional Funding:-
A UK government innovation scheme (MAS) has approved Adaptalux to receive an additional £2,000 grant to help cover the CE marking costs. This is great news and they loved the product! CE & FCC marking is very expensive when done properly and we felt acquiring some additional funds to help cover these costs can only be a good thing.
Packaging:-
We have enough money spare to design much better packaging than originally anticipated for our first few batches. James is going to start designing packaging over the next month and you will be kept up to date as always.
Thanks everyone! Keep taking macro photos and feel free to send them to us anytime, we love seeing your work and we almost always will give it a share! 🙂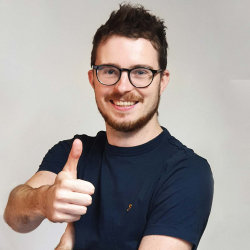 Latest posts by Sam Granger
(see all)