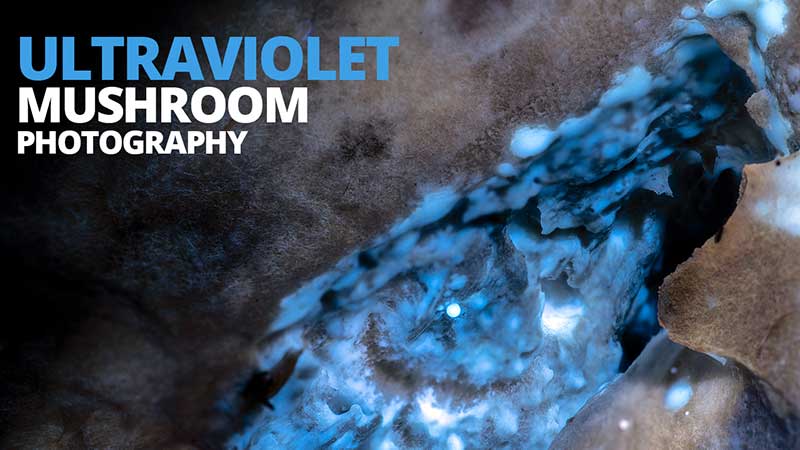 Ultraviolet Induced Visible Flourescance (UVIVF) photography can often surprise you. The results you see on the back of the camera after a long exposure are almost always unexpected. Fungi are known to have strange properties sometimes, so some ultraviolet mushroom photography is sure to be interesting.
Ultraviolet Mushroom Photography
Unlike the mushroom macro photos in our previous article, we're not going to be shooting the underside. The top of our large edible mushrooms is actually much more interesting.
You can see that the woodland mushrooms with white gills have a lot of fluorescence. However, the glow produced is uniform and akin to shining regular visible light on the mushroom. The dark gills of the larger mushrooms don't glow at all.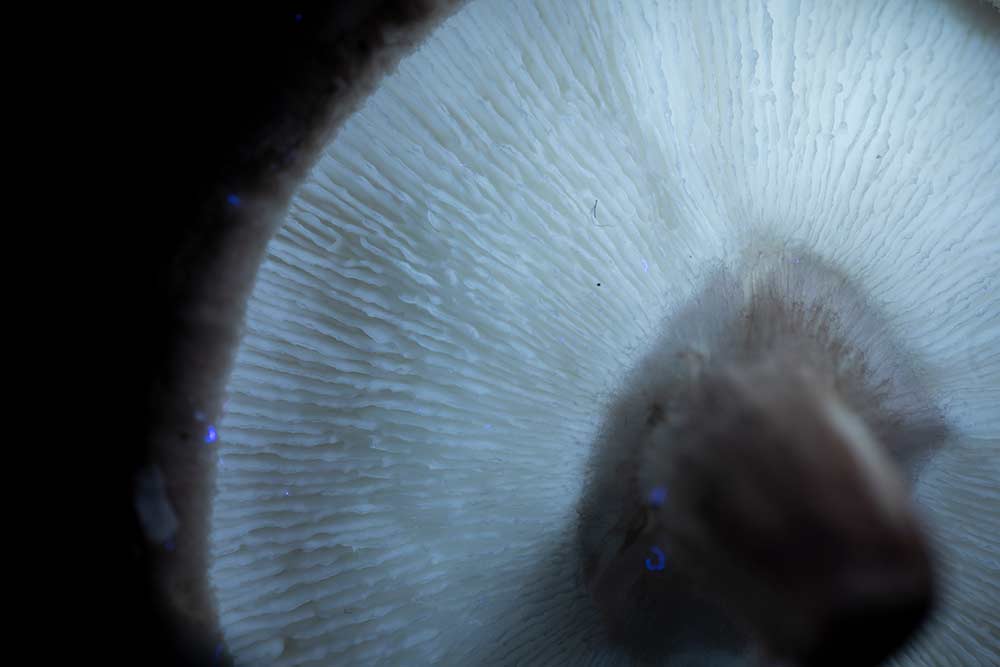 The more interesting part of our mushroom is the top, at least under UV. The brown surface of the mushroom is varied in colour and texture. When we take a long exposure under the pure UV light of the Adaptalux UV Lighting Arms, you can see that the colour and brightness of all the different areas show up clearly.
Move the slider to see before/after!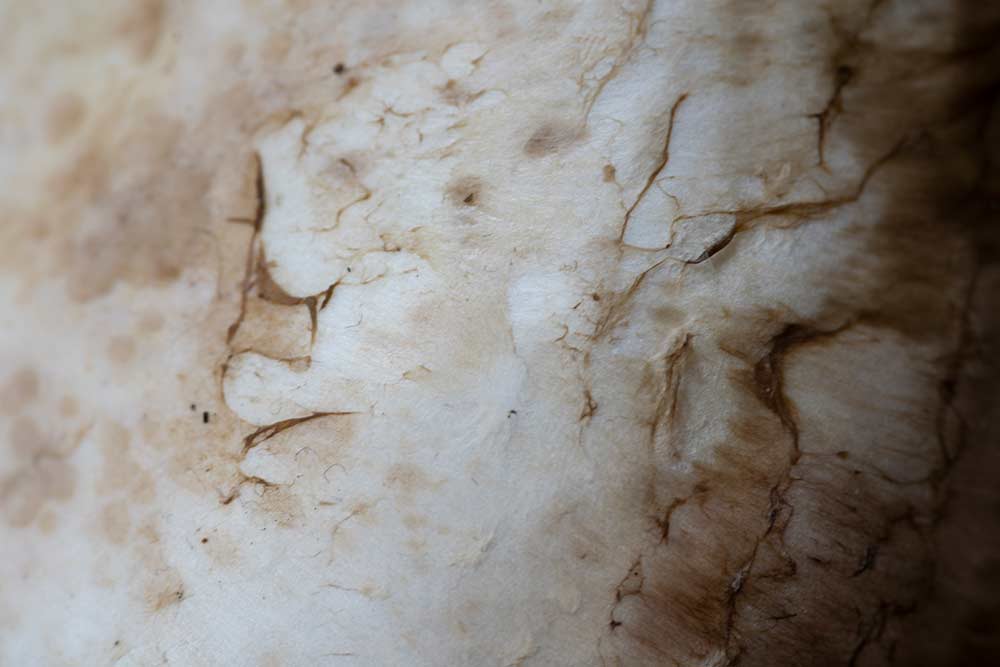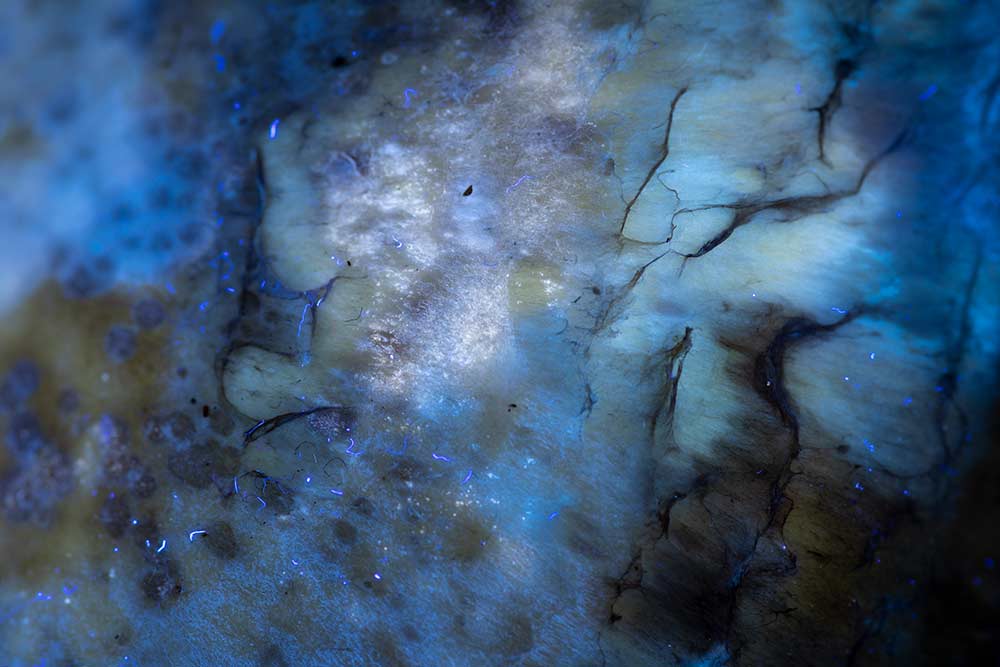 You may not be familiar with how to take UVIVF photos. Check out our other articles which walk through the process in detail. It's a fascinating genre of photography that is easier than you might expect. No camera modifications, only a pure UV light, darkness, and long exposure.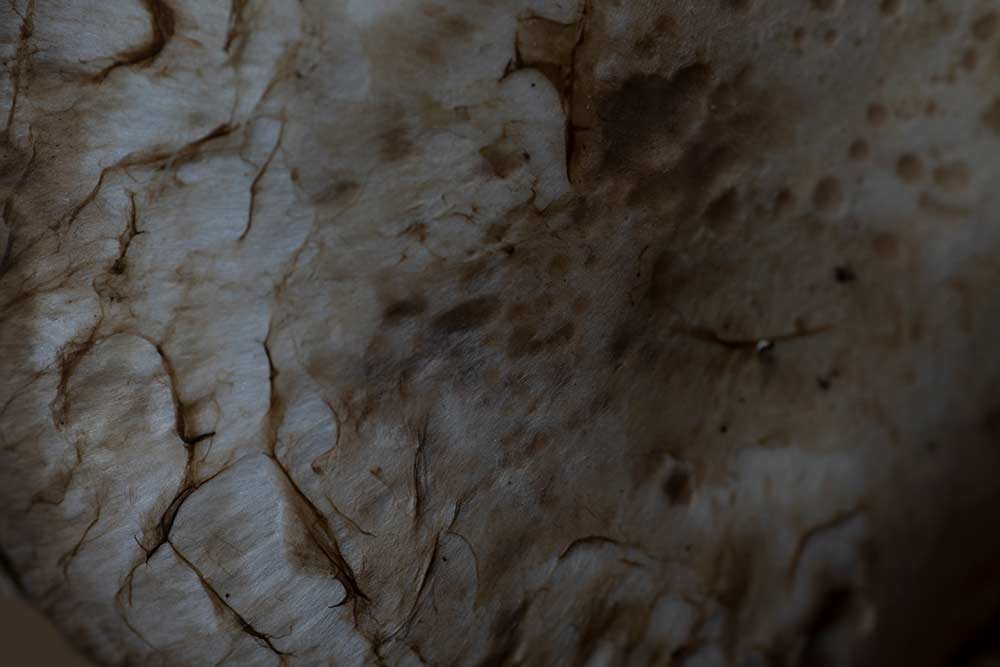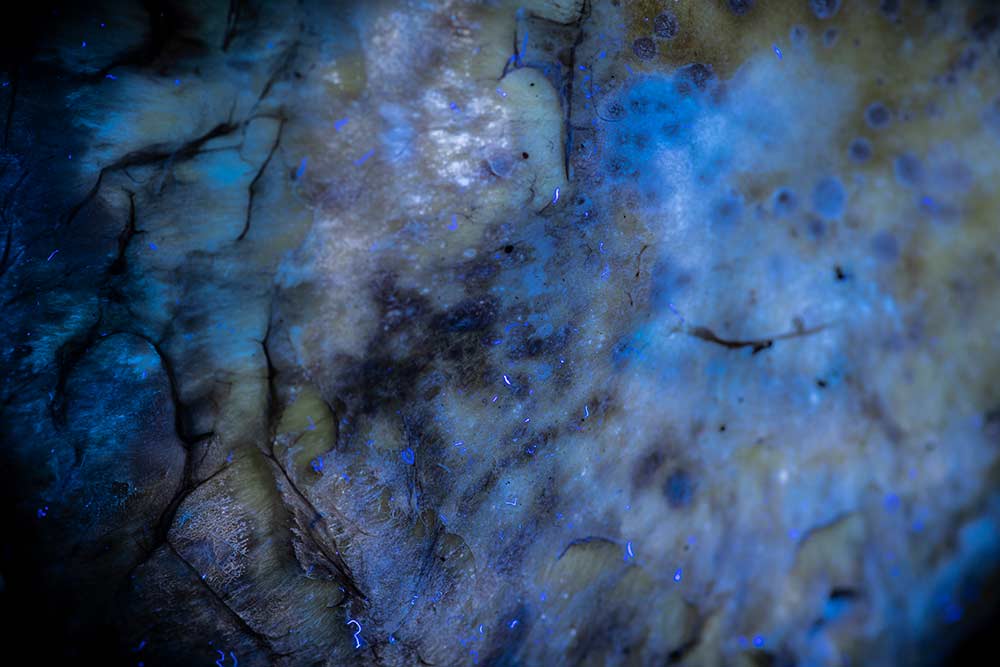 Ultraviolet mushroom photography reveals a story within our shrooms. What appears to be normal brown colour variation on the surface, becomes otherworldly. The chemical makeup of the mushroom causes changes in the colour and brightness of the fluorescence.
With a stretch of the imagination, they almost look like areal shots of tropical beaches. The peeling skin of the mushroom looks like waves over a coral reef.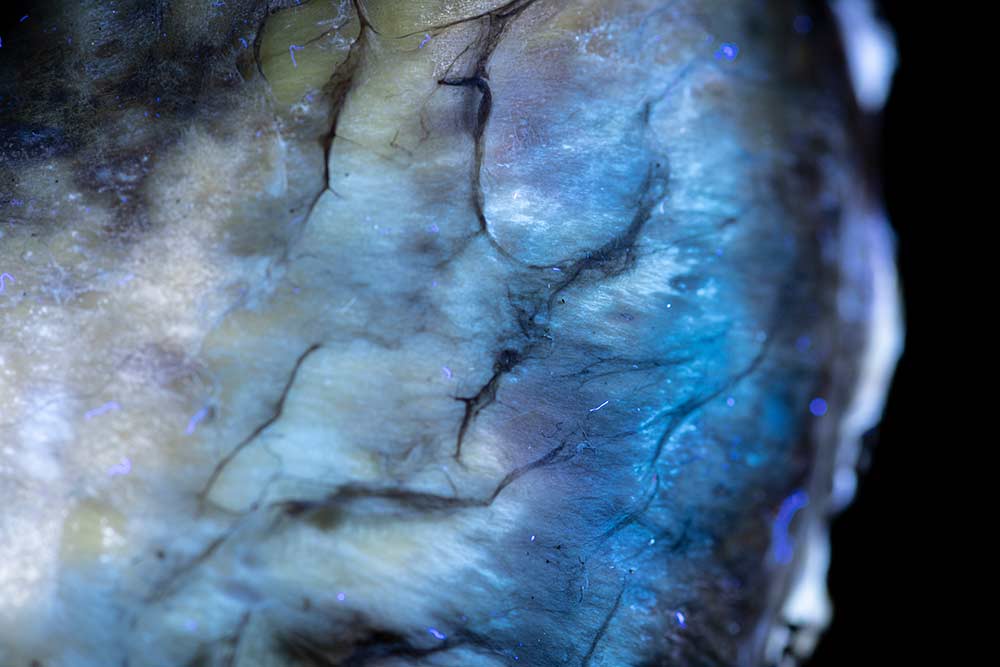 Growth and Decay
Taking a shot of a live mushroom in a forest will have different results to a dead mushroom. Changes happen again when the mushroom starts to rot away. The mushrooms photographed here are a couple of days old, so just starting the process of decay.
A damaged area of one mushroom is starting to decay significantly.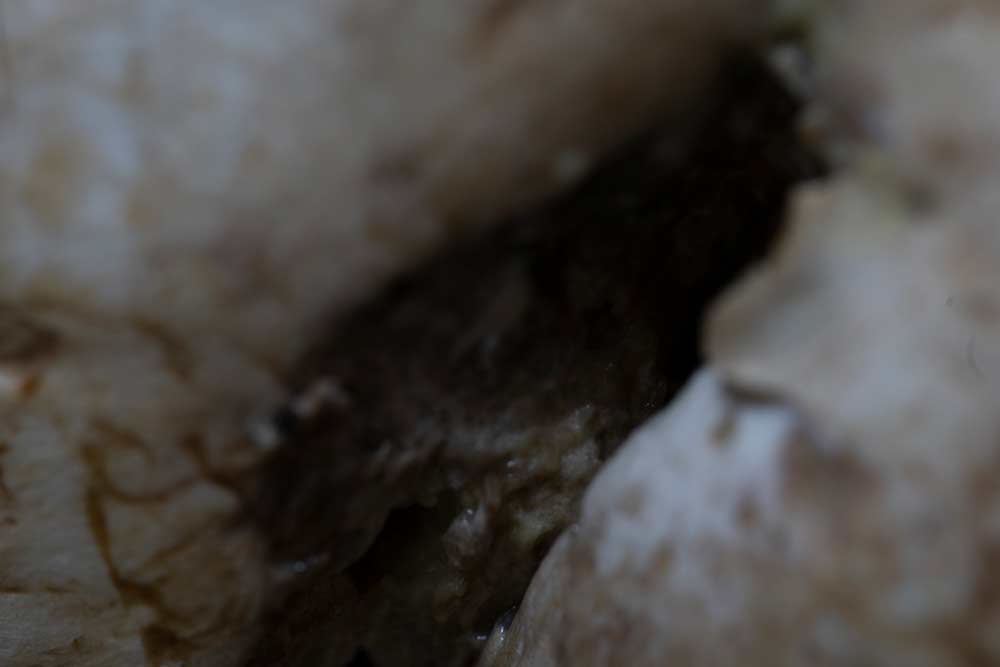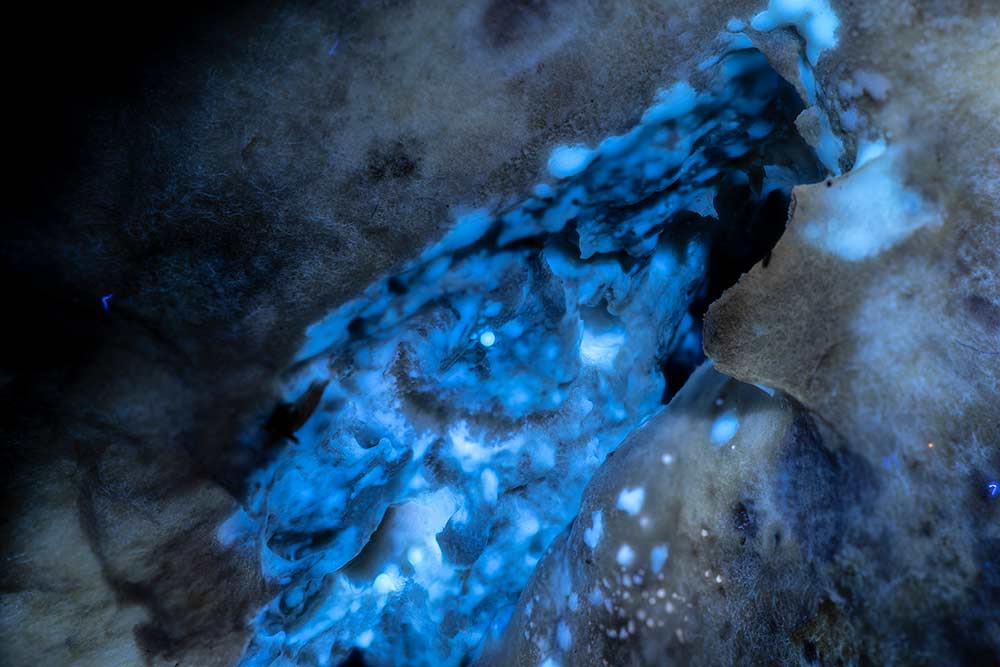 The process that the fungus goes through is all part of ultraviolet mushroom photography. Different stages of growth and decay will see different results. Feel free to keep your mushrooms around for as long as possible to capture the full range of fluorescence from your subject.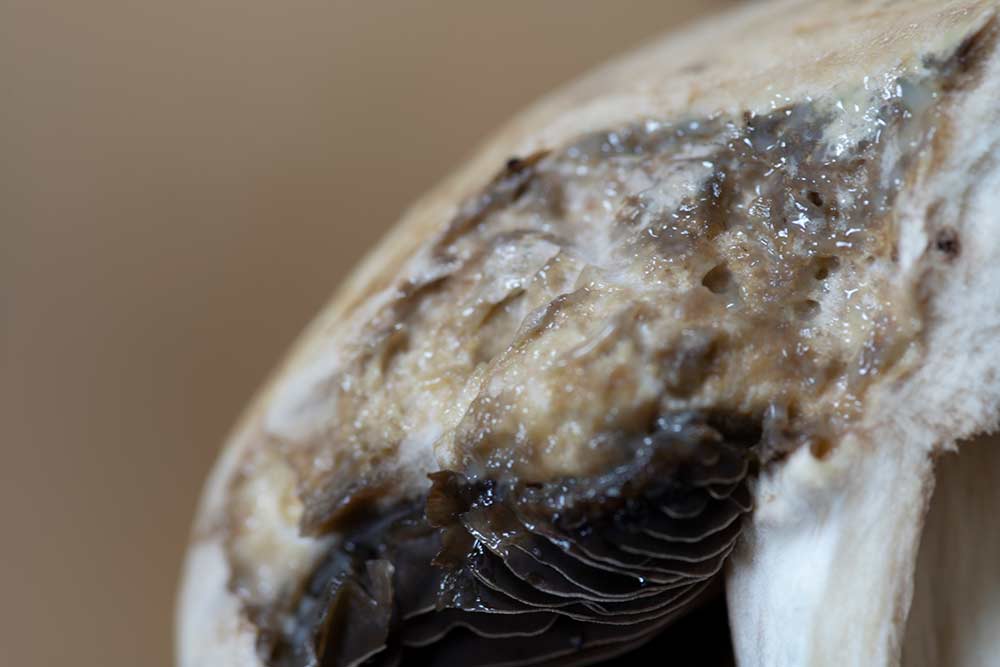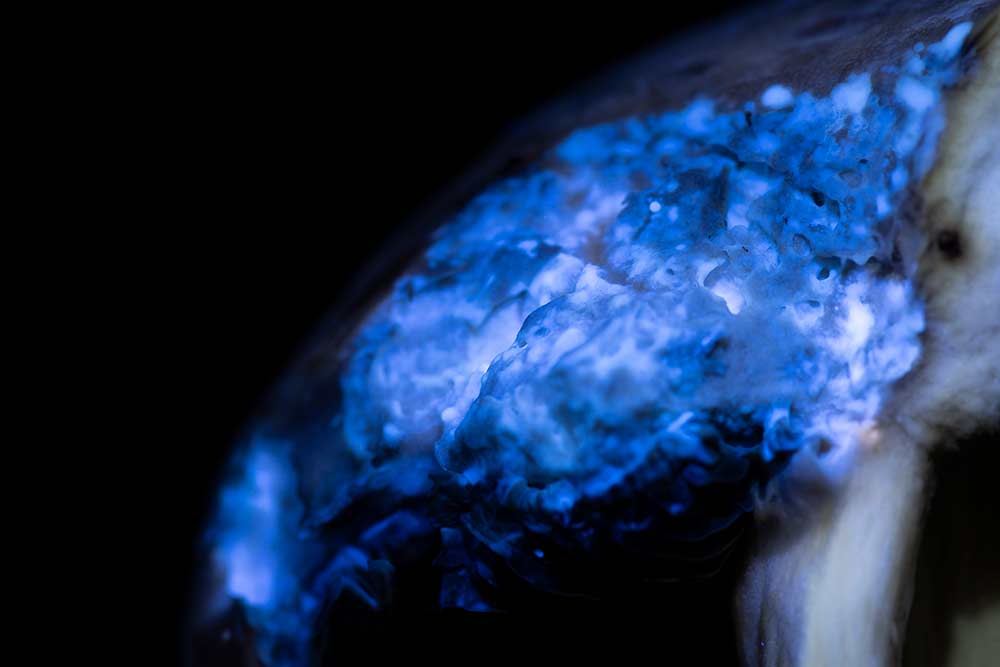 If you want to try UVIVF photography yourself, check out our UV lighting arms in the Adaptalux Shop. Ultraviolet mushroom photography is an easy excursion into the genre, along with the likes of kiwi fruit.
Finally, make sure to subscribe to our YouTube channel for more macro photography tutorials, ideas and inspiration!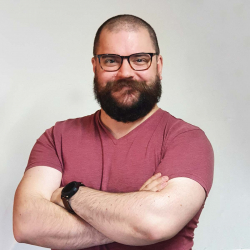 Latest posts by Ben Tuxworth
(see all)