1 Week left to support Adaptalux on Kickstarter! Please CLICK HERE to find out how to pledge and get your own Adaptalux.
We have now raised over £81,000, which is over $123,000! Absolutely amazing and we are very thankful to everyone who has supported us so far.
We just want to give you a quick insight to our future plans with Adaptalux. Our Kickstarter campaign is a key stepping stone to an incredible Adaptalux product range in the future. It is important to stress, all future Adaptalux attachments WILL be compatible with the current Control Pod and attachments. The beauty of modular design is we can create new components that work well with our existing designs. Here is a quick infographic we have put together showing some of the future and current plans for Adaptalux components, which will expand your lighting capabilities even more.
By coming in with us now via our Kickstarter campaign, you will help us achieve this key stepping stone and you will be able to expand on your Adaptalux kit immensely in the future.
Production
We feel it is important to stress a few things regarding the production of Adaptalux. Firstly, we have already invested a lot of money into this project to get to the stage where we are. The prototype shown in our campaign is a pre-production model, with the parts manufactured by our chosen manufacturers. This puts us in a great place, we know our product can be manufactured using the techniques and materials we want to use, and we know the companies we have chosen can deliver to the quality that we expect at the prices we have been quoted. All of the macro images we show have been captured using our prototype, we know it works well and we are confident you will love it! Some projects use 3D printed prototypes for Kickstarter, which is the reason some get into a sticky situation later down the line with product delays and cost implications. We have made sure this will not happen to us.
Distributor Interest
We are already in talks with a major global distributor who want to take Adaptalux into photography retail outlets. They absolutely love the idea and think the product could be a game changer. This is fantastic news and it further supports that once we are successfully funded, the future of Adaptalux looks bright!
Carry on Sharing
We are now in the final week of the Adaptalux Kickstarter campaign. We are still confident we can reach our goal with your continued support, and what we have achieved so far is a fantastic achievement in itself, no one had even heard of us over a month ago! So please, share the campaign, shout about it from rooftops, tell your friends… with your help we can do this!
Thank you once again!
The Adaptalux Team!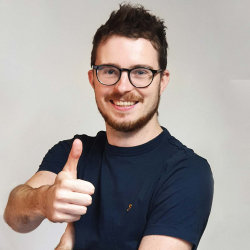 Latest posts by Sam Granger
(see all)