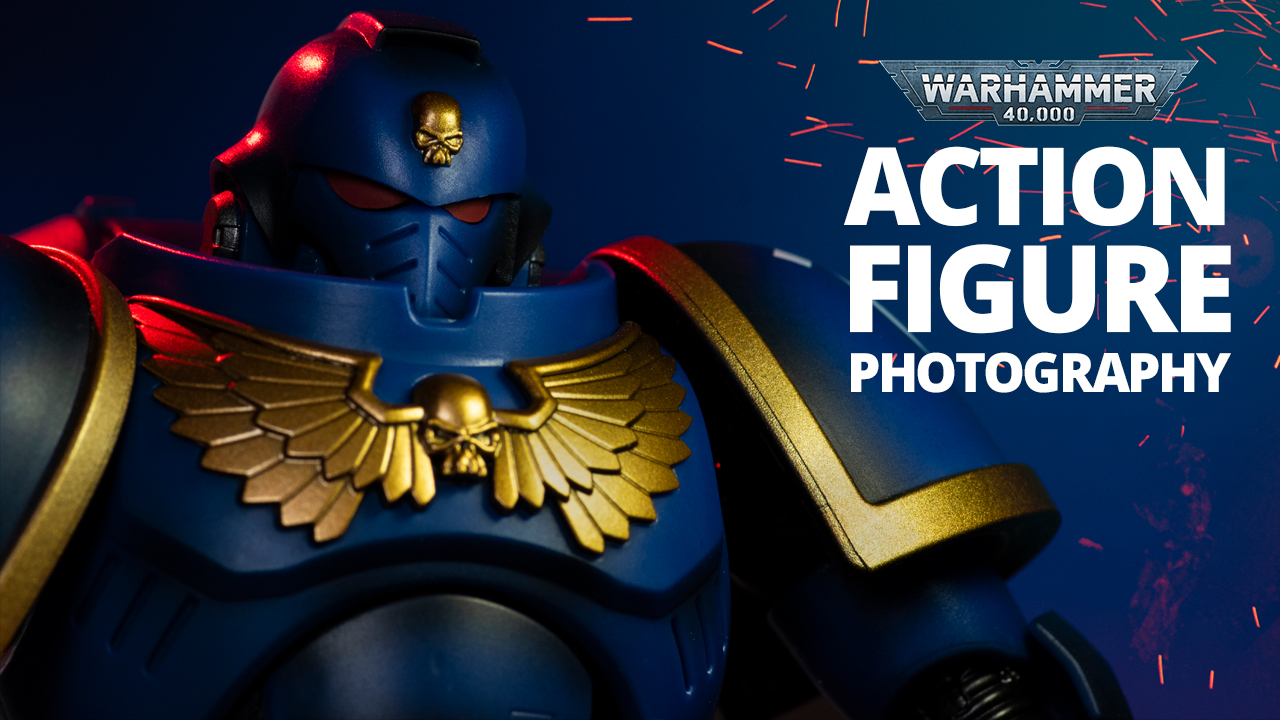 Action figure and toy photography is a great way to explore your creativity and imagination. Step back to a time when toys like these were "real" and you could imagine their lives, put them in situations and make stories. We can do all of this as photographers, and create epic images in the process!
Action Figure Photography
In this shoot, we have been playing with the brand new Bandai 'Primaris Intercessor' Space Marine action figure. This a collectable, posable action figure rather than something you may find in the toy box, but any small figures can make for some cool scenes.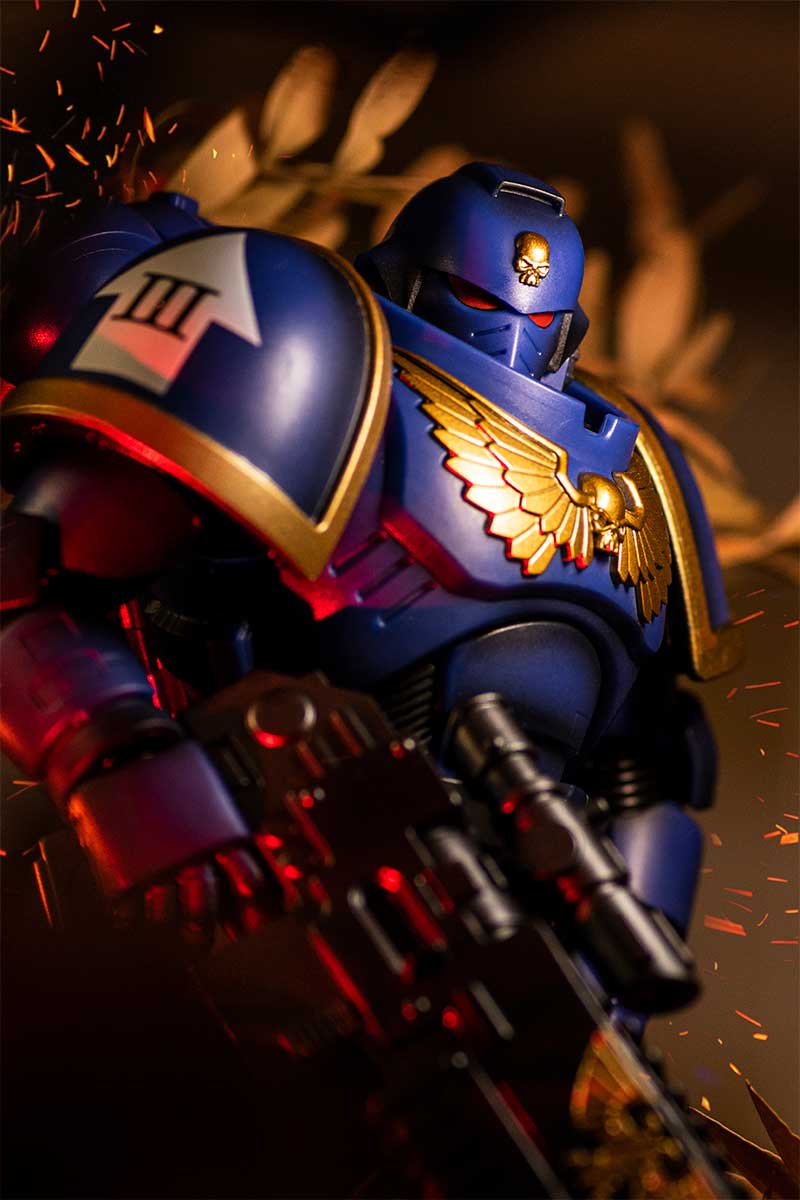 Pose for the camera!
The first thing to consider for action figure photography is the pose of your subject. As mentioned, some figures will be more posable than others, but even with only a few joints, you can create some fun and believable stances.
Top Tip: Use yourself as a model. If you share a lot of the joints of your figure, pose yourself! Think about how your own elbows and wrists bend… If you feel uncomfortable in a certain pose, it's likely your figure will look strange too. The boundaries can be pushed for "in-action" poses, but generally speaking, joints only bend so far!
Even LEGO Mini-figures, with their simple joints, can be posed in interesting ways within a scene. Check out our LEGO Starwars shoot for more ideas on the smaller side!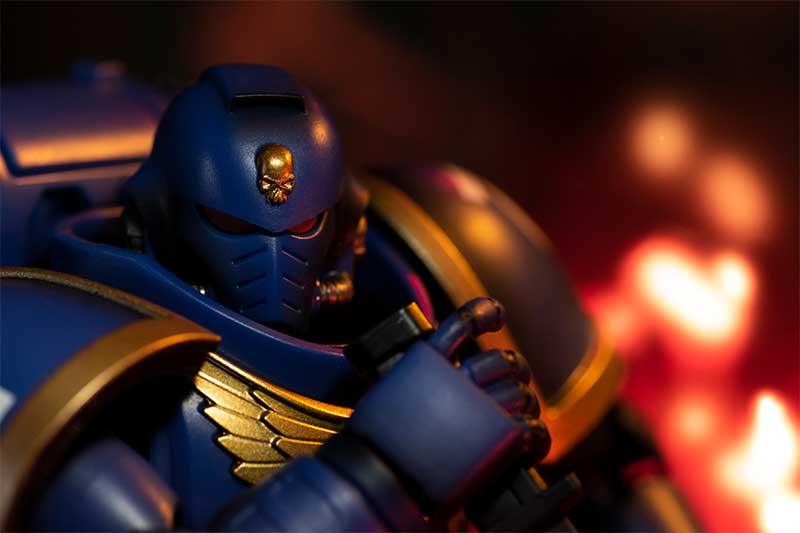 When trying to create a believable scene in front of the camera, it's very important to think about depth. The foreground, midground and background of your image can all be of equal importance.
Placing your action figure in the centre of the scene is a good start. Then think about what would be behind him. Use backdrops or gradient cards to add some colour. Cover the gap where the background meets the floor using some foliage or other scenery.
We used some dried plant cuttings to create some foliage behind our space marine but also placed some in the foreground. It's likely that there would be some objects between the camera and the subject too. Use objects to build up a scene around your action figure and populate the area around him.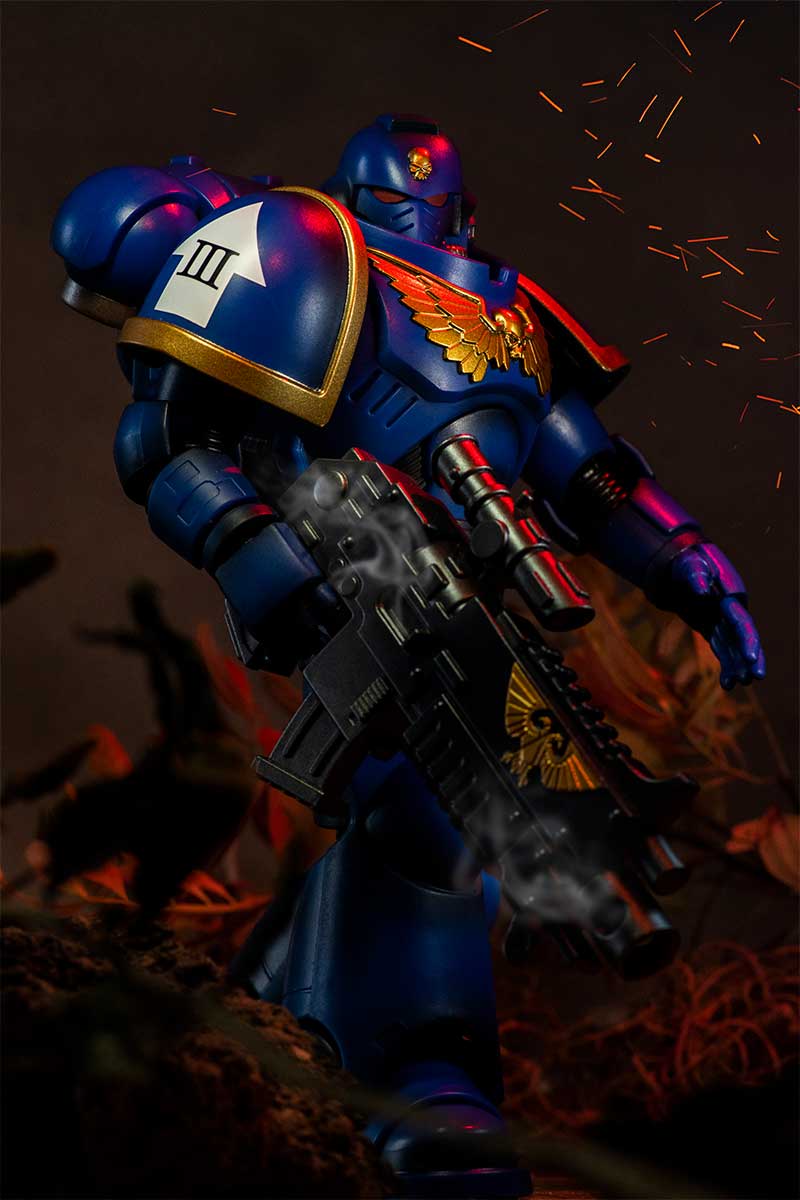 One of the most important aspects of action figure photography is lighting. Taking control of your light is crucial to making your scene stand out.
Try to cut down on ambient light and use dedicated lighting to fill your scene. This allows you to adjust your light to suit your subject. Add coloured lights for highlights and to enhance the colour scheme of your action figure.
Use directional light to add drama, and don't be afraid to use shadows to your advantage for a more threatening or mysterious feel. Not everything is fully lit in real life, light from nearby explosions, gunfire etc can all be simulated with great effect!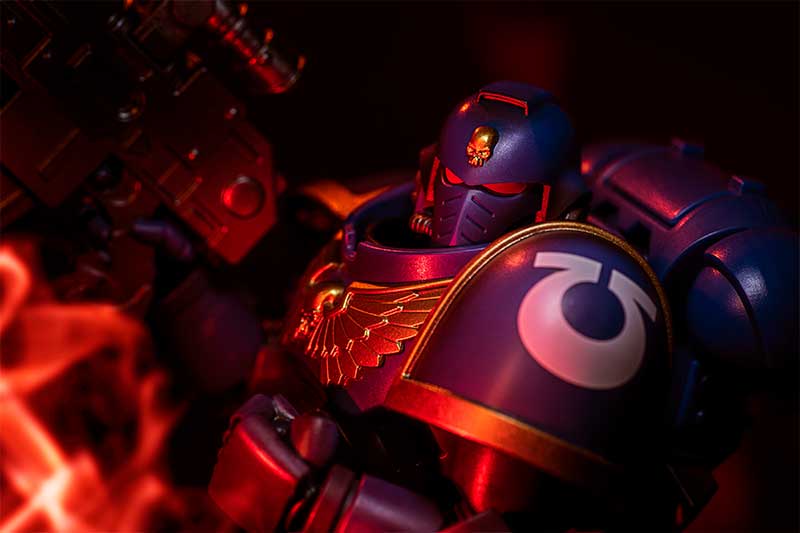 Use a tripod. It's much easier to build a scene in front of the lens when you know exactly what it can see. Set an angle and frame your subject, then use your scenery to fill the gaps and build the world around your figure.
Speaking of angle, you should generally try to get as low as possible to the ground. Look up at your action figure to make the viewer feel small. Looking down onto your figure is a dead giveaway that it's not as big as we want it to seem!
Lastly, think about your focus. Try to focus on the eyes wherever possible, and use a narrow aperture. A shallow depth of field is a telltale sign of closeup and macro photography. Try to get at least most of the subject's face in focus to avoid suspicion! This gets harder as the subject gets smaller and you have to increase magnification.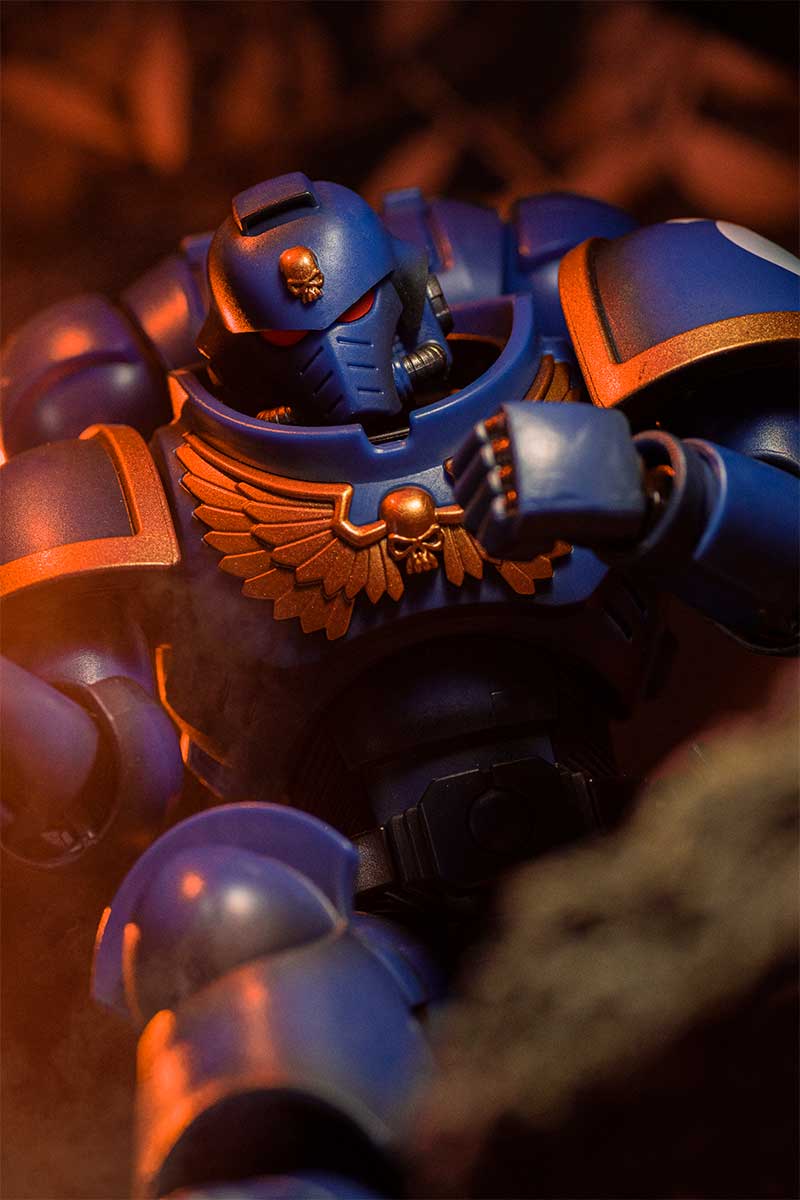 The finishing touches can involve adding some simple effects like sparks or smoke in photoshop. If you don't mind risking damage to your figures, you can try practical effects too.
If you have a go at your own action figure photography, let us know how it goes! What action figures are you shooting? How did you pose them? What did you use for scenery? We would love to know in the comments, either here or on YouTube!
Finally, don't forget to subscribe to our YouTube channel for more macro photography tutorials, ideas and inspiration!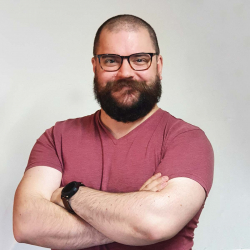 Latest posts by Ben Tuxworth
(see all)