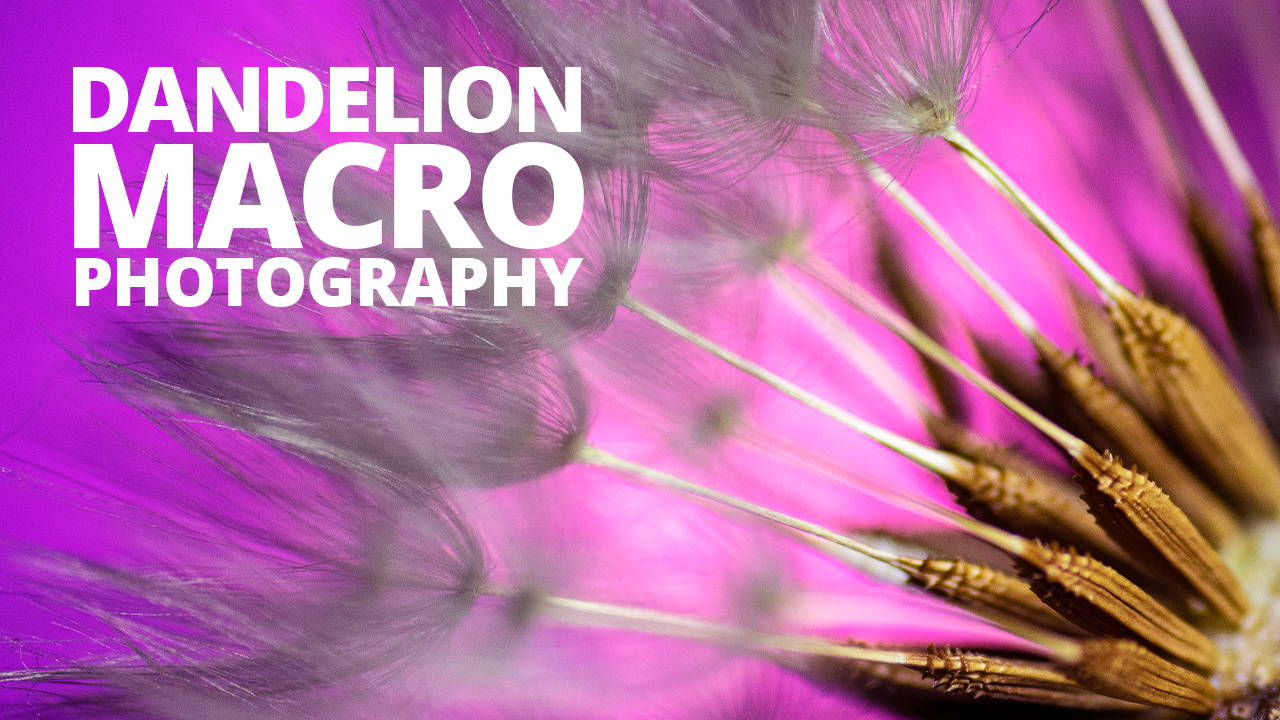 Dandelions are a common flower, and a common subject to try out in macro. As summer approaches, they come out in force, spreading their seeds in the breeze. If you can find a dandelion clock intact before these seeds blow away, try bringing it indoors for some photography. Dandelion macro photography can create some very pleasing shots, especially when you add some colour!
Dandelion Macro Photography
The first issue that you are likely to encounter is that dandelions are very fragile. A slight knock or gust of wind can send all of the seeds flying. They also wilt and die very quickly, so make sure to have your camera ready before picking some flowers.
Note: Don't be tempted to blow them indoors. It's fun but trust us… it's not worth it.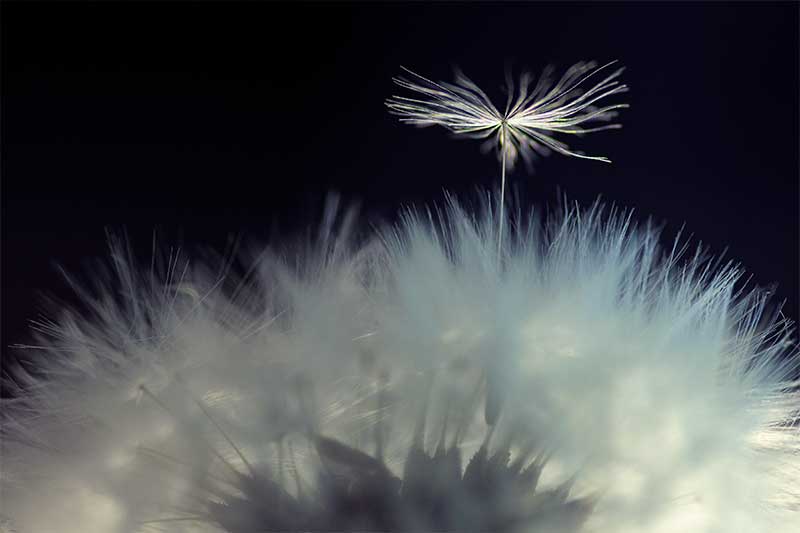 The Background
When setting up your shots, you need to think about the background. Dandelions are very 'whispy' therefore, the background will make a big difference to the final look of your images.
In the shot above, the background is left blank, with some basic white light on the flower. This is as simple as it gets and a good place to start.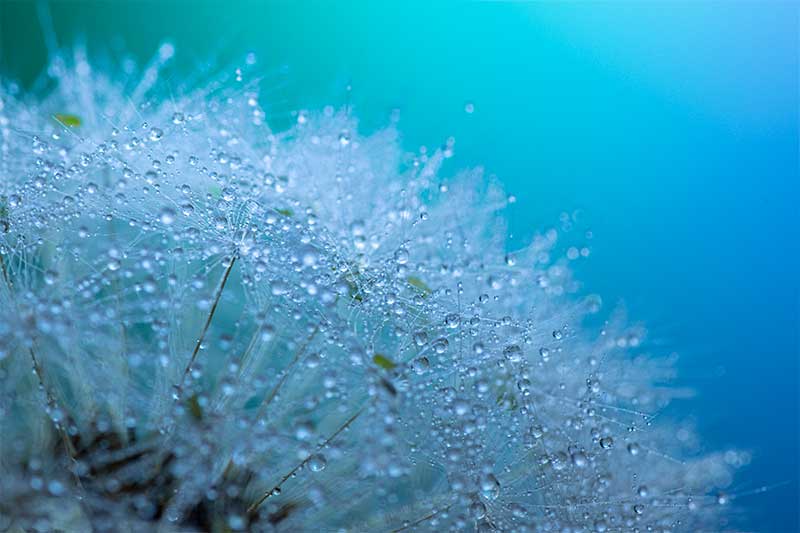 Another option is to use a simple background gradient card, like the ones we have begun sending out in Adaptalux Studio packs. Place them behind your subject to get a pleasant shade of coloured backdrop. You might need to light the backdrop with an additional Lighting Arm to get the full effect. You can also make your own if required by just printing out a background image on some card.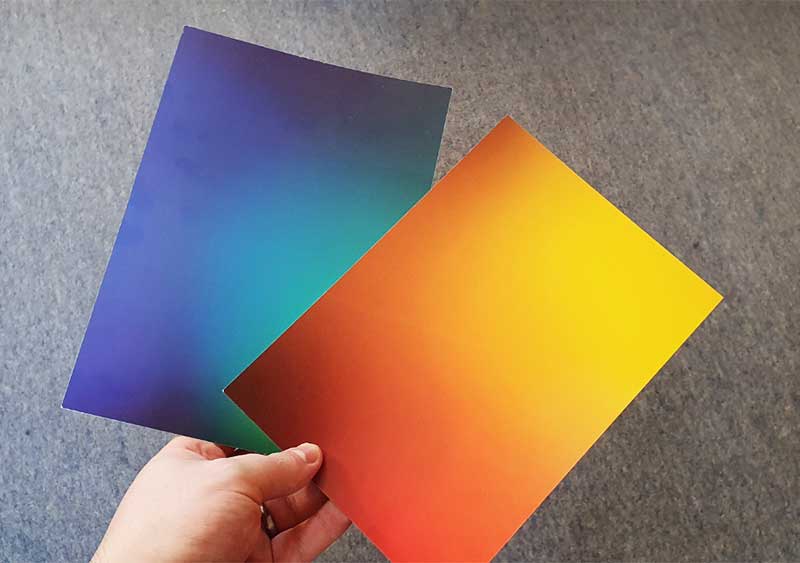 The last option to get a colourful background for your dandelion is to use a Colour Filter on a white arm. Placed close behind the subject, the background will seem to glow and will give you a different style to your image.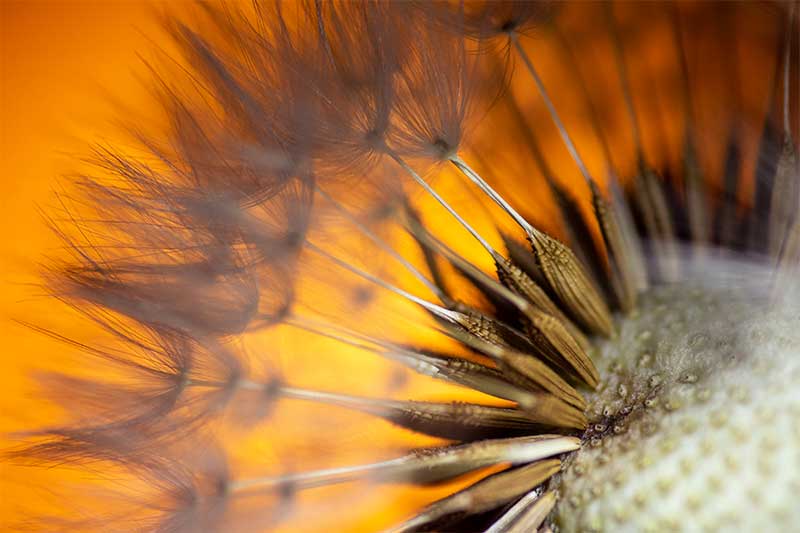 Focus & Composition
Dandelions are tricky for focus. When you get this close, there's no way to get the whole thing in focus. Usually, this means making the most of your depth of field and getting some very dreamy looking shots. The clocks can be very interesting to shoot both inside and out.
Start by getting some shots of the outside. The network of 'furry' seeds will obscure your view of the interior, but focusing on those whisps can make for some nice effects.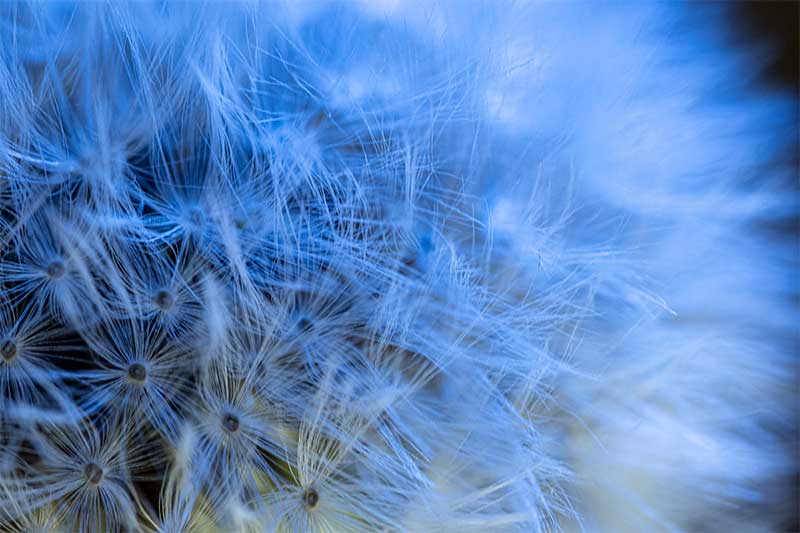 Once you have explored the outside, don't be afraid to pull out a few clocks to expose the interior. Aim to get a sort of cross-section of the interior to expose some of the detail.
You can still focus on the edges if needs be, but the stems of the seeds add some extra structure to the image.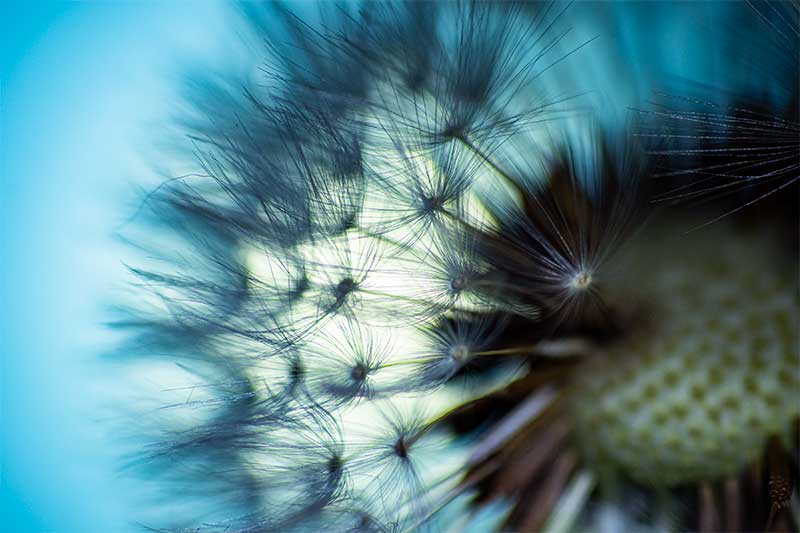 Add some water
Use a very fine spray bottle to mist the outer edges of the dandelion. This is a very common thing to see in dandelion macro photography because it's an easy way to add a little more visual interest into your shot. The small water drops will collect and refract the background colours!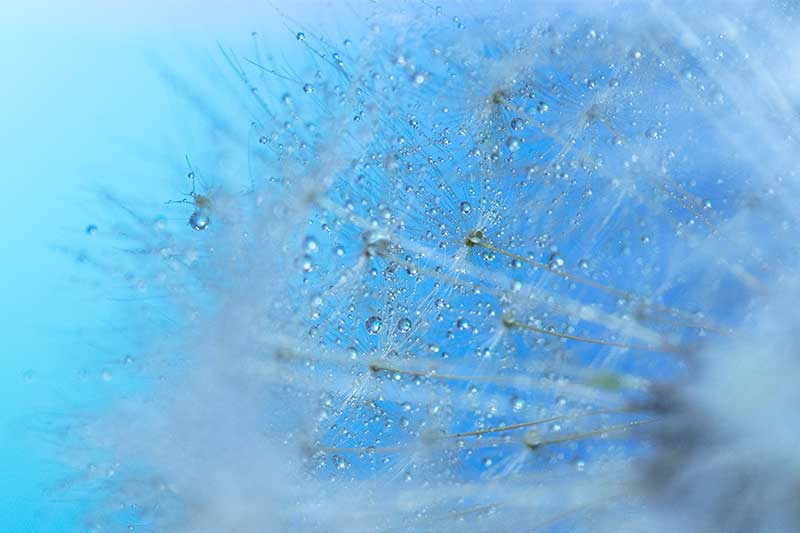 Can you spot the little green Aphids hanging out in this flower? Make sure to check for bugs before shooting if you don't want visitors!
We left them to their business mostly, watch the video to see more shots of our little green friends!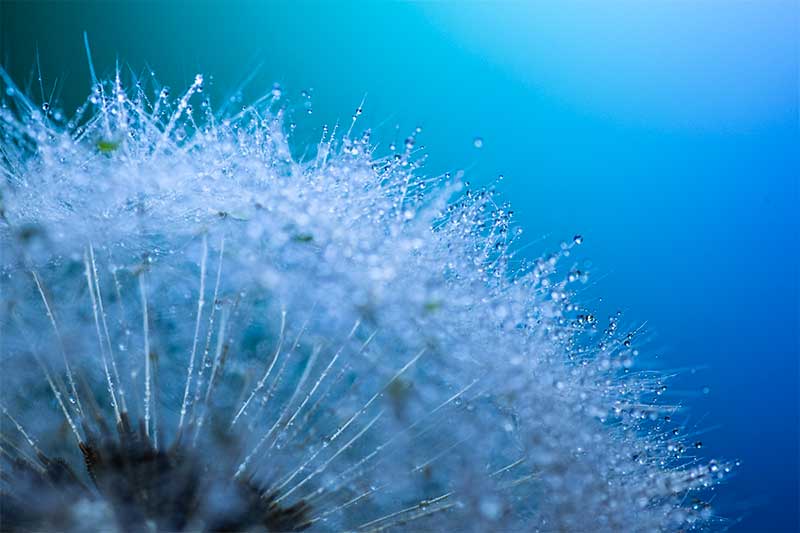 Dandelions are a great subject to shoot in macro. Lots of detail and opportunity to add colour! Make sure to explore your flower quickly before they wilt and die though, they don't last long!
If you want to see some more tips and ideas for photographing flowers, make sure to check out our other flower tutorials.
Finally, don't forget to subscribe to our YouTube channel for more macro photography tutorials, ideas and inspiration!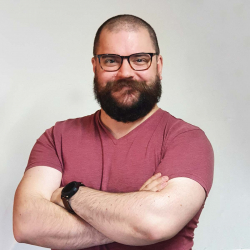 Latest posts by Ben Tuxworth
(see all)