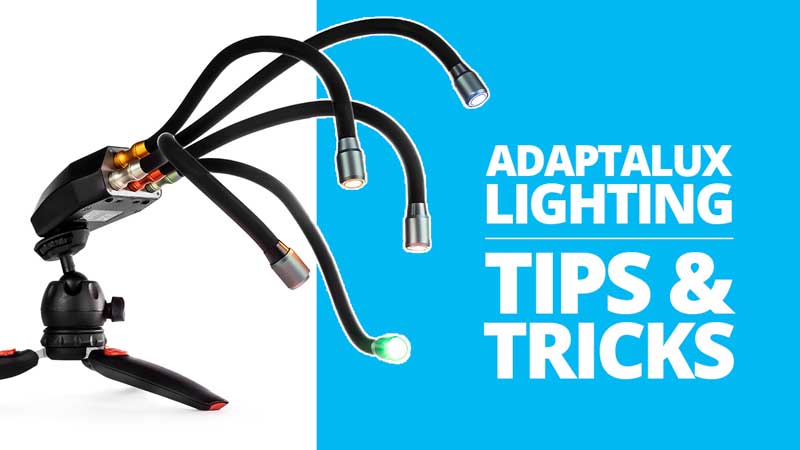 We often show the Adaptalux Studio in action in our demo videos and macro photography tutorials, but often time is a limiting factor and some of the more nuanced functions and operations of our lighting can be glossed over. In this article, we're taking a look at some tips for how to use the Adaptalux Studio and get the most from your lighting!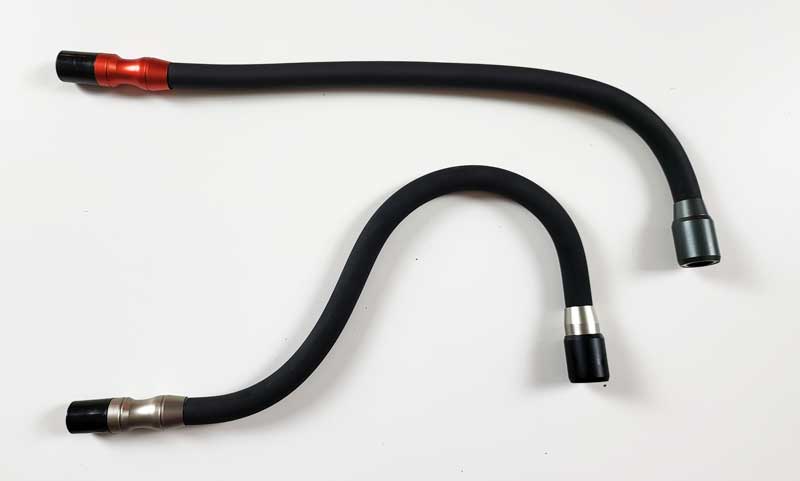 Tip 1 –  Bend with the whole arm!
We often see users trying to place light into tight spots, but only making use of a small fraction of the arm when bending.
Trying to get all of the flexibility out of a small part of the end of the arm will leave you fiddling with the light placement for a while!
Instead, bend the arm down the full length. You have 30cm of arm to bend into place so make a smooth curve using the whole thing!
Tip 2 –  Use Boost mode (on the app!)
Lighting arms are nice and bright, but if you need better settings, we have boost mode!
Boost mode gives lighting arms even more power, increasing the brightness of LED arms and allowing the flash arms the full range of speed options.
Boost mode has been around for years, but we recently brought it to the Adaptalux App! You will now find a toggle in the top right to turn boost mode on and off! Remember to switch it off between shots to save battery.
When you toggle boost mode, your percentage settings for each arm is preserved, so no need to worry about upsetting the balance of your light when you switch.
We can take this same principle and use it to push our creative boundaries.  Instead of a grid, we're going to limit our work area into an easy-to-manage zone using a hula hoop!
Tip 3 –  Change colours in the app!
You can double-tap ports on the app to bring up a radial menu with colours. This won't change the colour of your arm, but it's a handy way to remind yourself which arm colours or diffusers you have plugged into which arm!
Tip 4 –  Charge on the go!
Did you know you can charge your pod from a phone power bank!? If you find yourself low on juice after a long shoot, plug into a phone battery pack to recharge! Just remember to charge the pod AND the power bank before you go out!
Tip 5 –  Keep those ports clean!
As the Adaptalux Studio system is modular and magnetic, there is always an opportunity for things to get dirty when in the field, or even the studio.
Everything collects dust and grime over time, but your contacts need to be kept clean for the best lighting arm connection. Make sure to give the magnets a quick wipe every now and again to make sure they are ready to connect when you need them! If your arms flicker a little when you stop adjusting them, chances are a quick swab with a cotton bud will settle it down!
Tip 6 – Move everything closer!
Macro is about getting a close-up look at your subject. The Adaptalux Studio is designed to be able to get light in as close as possible too! Flexible, small light sources mean you can place your light just out of the frame and still have a great view of the subject.
The further your light source is from your subject, the more light is lost to the inverse square law. Moving your light source closer means less travel distance for the light, and better settings available in the camera!
Tip 7 – Colour is not as scary as you think!
We come across a lot of photographers that never stray from white light. It's understandable, you want the subject to look natural and like it does in real life.
However, you're missing out on some amazing creative options by not introducing a little colored light. It doesn't have to be overwhelming or totally crazy. A colored arm on just 1-5% power, placed in just the right place can make all the difference with the tiniest of highlights!
Tip 8 – Counterbalance those tripods!
Mini Tripods are great for placing your lighting close to the subject. However smaller tripods can sometimes struggle to counter balance lots of arms.
This one takes some getting used to, but it's all about the center of gravity. Try extending the legs of the tripod wider to give it a solid base. You can also tilt the pod upwards to move the weight back over the legs!
Tip 9 – Narrow the beam angle!
The head of each LED lighting arm is designed to unscrew! As you screw the head off further and further it limits the beam angle of the light.
This is a fantastic way to limit the reach of certain lighting arms, forming a spotlight or highlight exactly where you need it.
If you screw the head off the arm altogether, it's actually the widest possible angle! (don't worry, it just screws back on)
Tip 10 – Light from two or more angles!
Make sure to experiment with lighting your subjects from all sides, including behind and underneath! The mobility of the Adaptalux Studio Lighting Arms means they can snake their way into unusual spots!
With the New Pod Mini, it's also possible to bring light in from totally different directions too. Take a mini off behind your subject and backlight it while hiding the whole thing from the camera!
POD MINI
New - Small, lightweight and super portable!
Don't forget to subscribe to our YouTube channel for more macro photography tutorials, ideas and inspiration!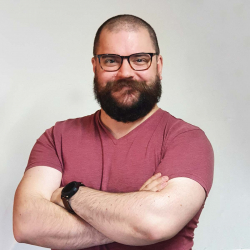 Latest posts by Ben Tuxworth
(see all)