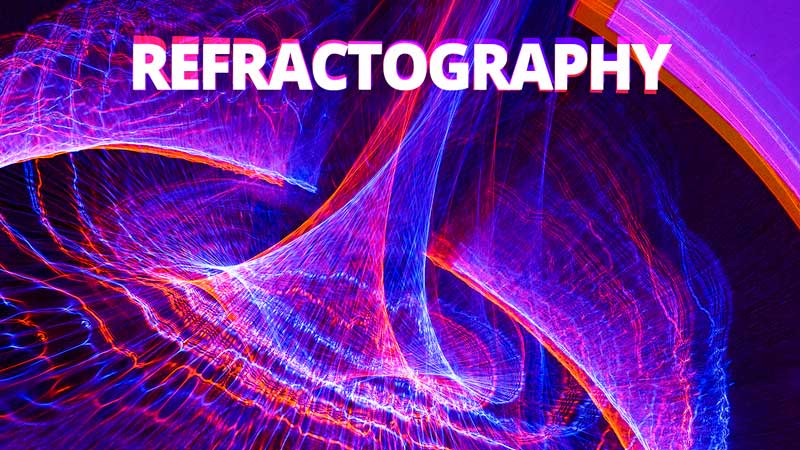 Lensless photography is a very experimental technique, however, you can achieve some very striking abstract images. In this reflectography and refractography tutorial, we are going to explore ways to create beautiful abstract images without the use of a lens!
Lensless photography is exactly what it sounds like. Taking photographs without a lens attached to your camera! Before you start taking photos though, you should be aware of the risks.
Exposing the interior of your camera is not usually recommended unless changing between lenses. This is because dust and dirt can enter your camera and find its way onto your CCD. If this happens, it can lead to dark spots and artefacts in your images. We recommend having a camera cleaning kit handy and keeping the time without a lens attached to a minimum. However, don't let a bit of dust stop you from trying this amazing tecnique!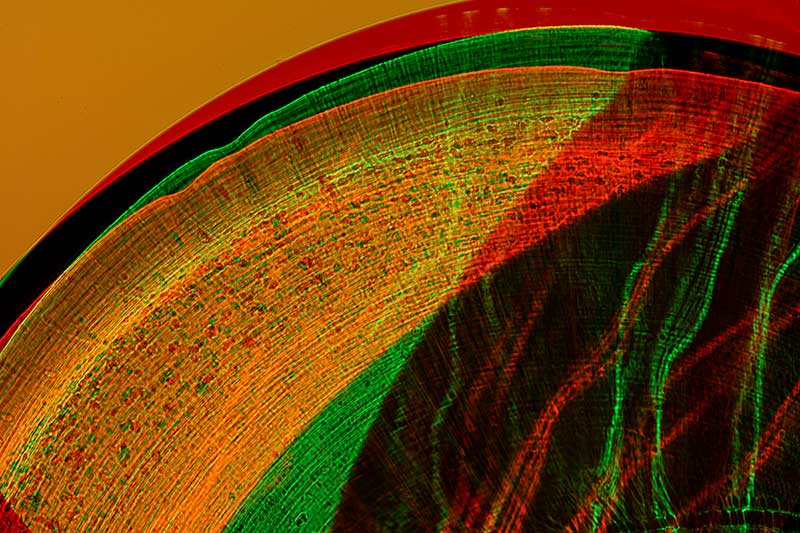 Reflectography and refractography tutorial
You may remember learning about reflection and refraction in your school physics classes. We're going to be taking advantage of the way light interacts with transparent objects.
You can choose a variety of glass objects, but we mostly used wine glasses for their unique shapes and smooth base. Our goal is to use the glass as a de-facto lens to focus and manipulate a beam of light, projecting patterns onto our camera sensor.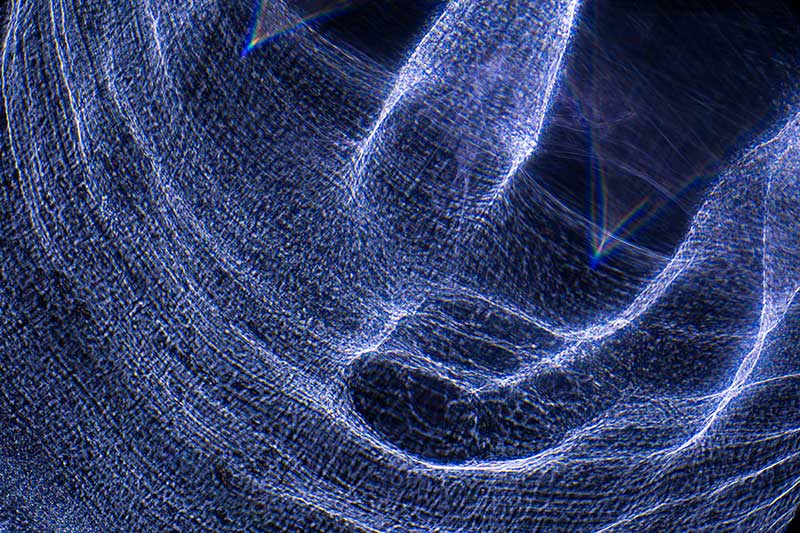 Manipulating light into our open camera can be done using a couple of methods. Either reflect light coming from the side or refract light passing through your glass.
Both techniques require the same equipment, but a slightly different approach. Either way, you will need tripods to hold your camera and light source, and some kind of clamp to hold your glass in position.
Before locking down your glass, keep it in hand for a while to move around. This is important to help find the most interesting shapes and patterns. Move the glass closer and further from the camera and try different angles to find a sharp shot – easier said than done without a lens to focus with!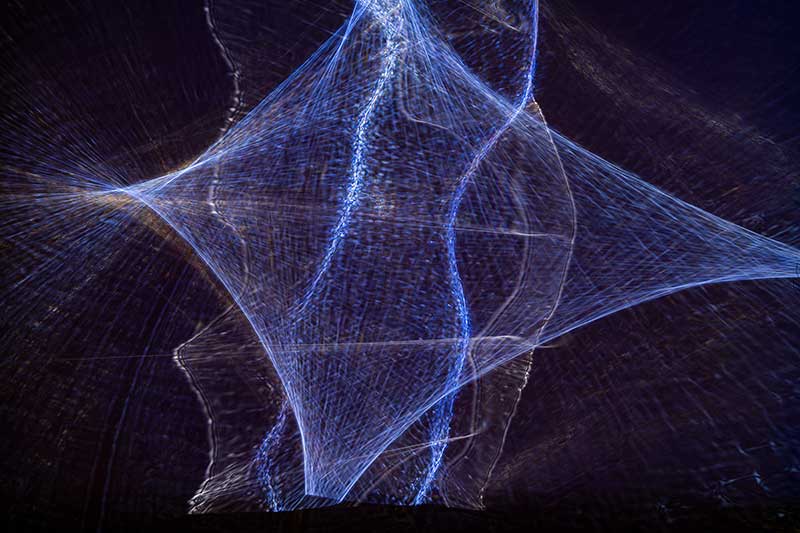 Reflectography is achieved by bouncing light off a surface and into the camera. To do this, set up your light source off to the side of your camera, pointing at the glass. The glass sits at 45 degrees to your camera and light, to bounce the light around the corner.
As the light hits the uneven, curved or textured surface of the glass, it will create patterns that will reflect onto the camera sensor!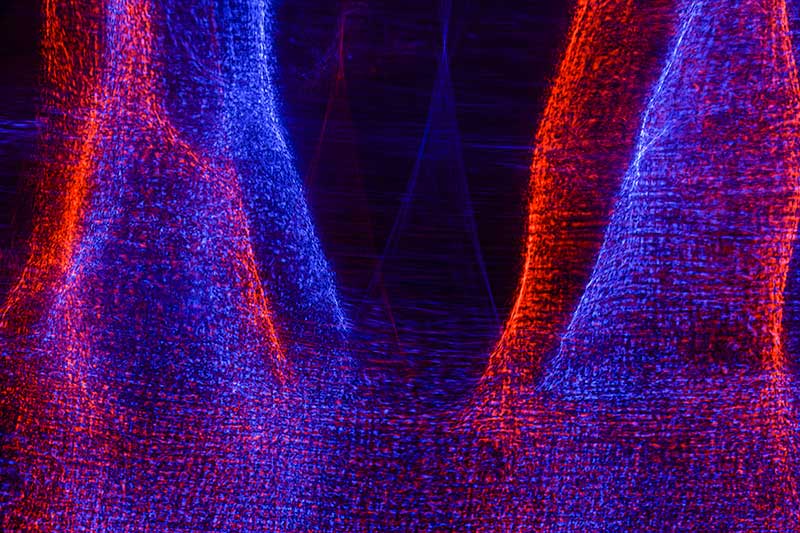 Refractography is a little different. Set up your light source directly in front of your camera. The glass object is then positioned between the light and the camera.
As the light passes through the glass, it will refract and reflect around inside the object. When it emerges from the other end, it will be aligned with the structures of the glass in unpredictable ways.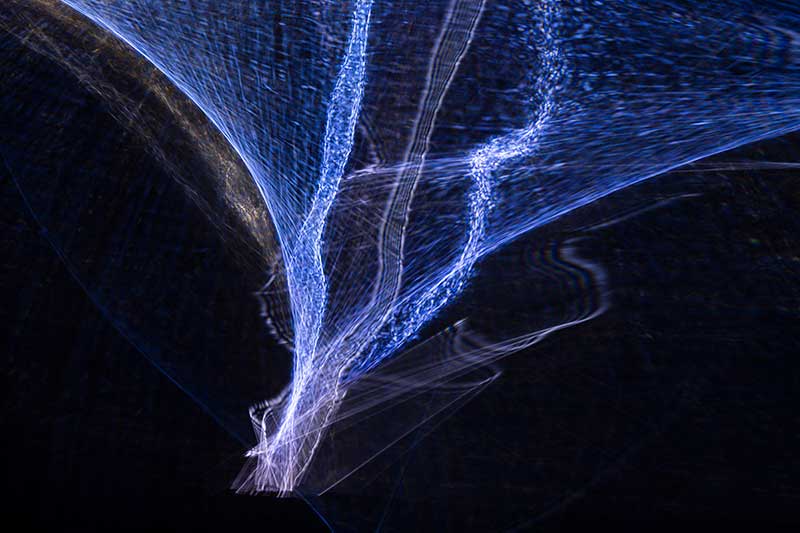 Lighting is the most important factor for this kind of photography. Your light source needs to be very small and far from your camera. We used a disk of cardboard with a pinhole at the end of one of our Lighting Arms. This tiny hole narrows the beam of light to direct it only onto the glass.
You will need to shoot in a completely dark environment to reduce the amount of light entering the camera from other sources. Your pinpoint of light should be set 2-3 meters away from your camera. Don't worry about having enough light though! Without a lens on your camera, the aperture is huge!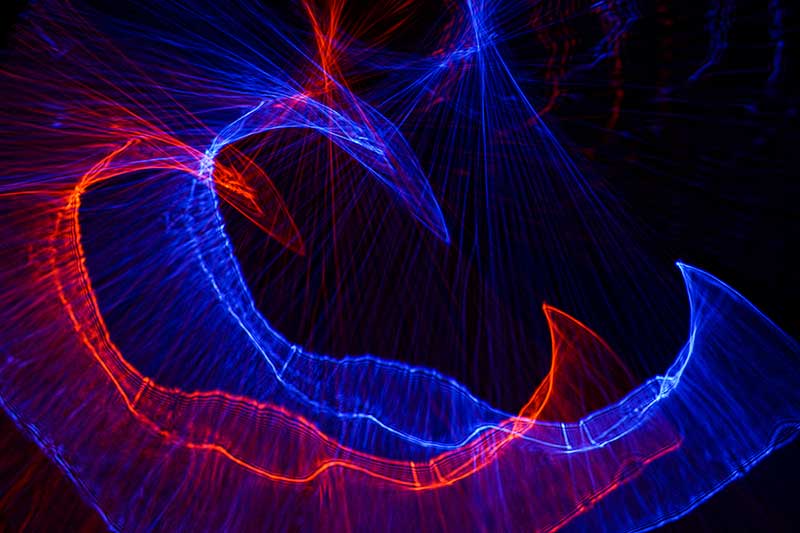 It's easy to add colour to parts of your image by moving gels into the beam of light before it hits your glass. The colours will become mixed inside the glass. If you're shooting with a long exposure, you can light paint as you go!
You can also use multiple coloured light sources to duplicate the effect. The lines and patterns will be offset depending on how far apart they are. This is the technique we used for most of the images here. We used 2 coloured lighting arms to add variation in each image.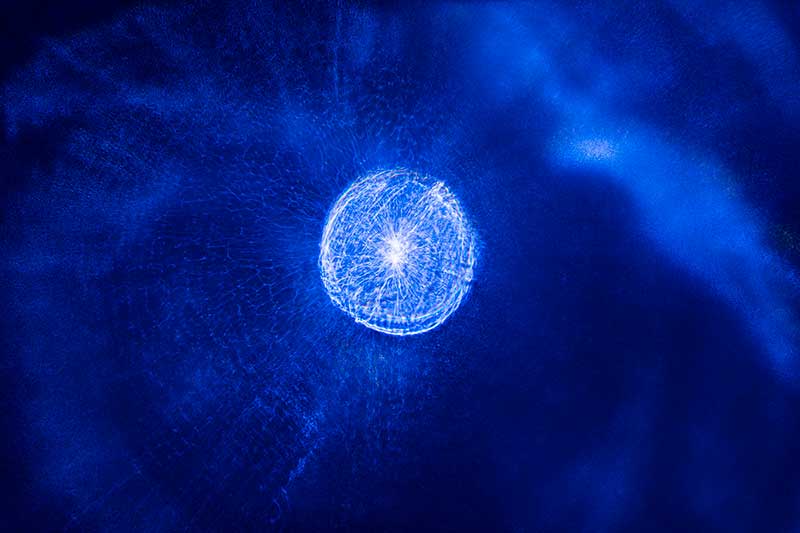 Lensless reflectography and reflectography is a very fun, highly experimental shoot. It's easy enough to try out at home if you can get a dark space to try it out.
Lastly, make sure to subscribe to our YouTube channel for more macro photography tutorials, ideas and inspiration!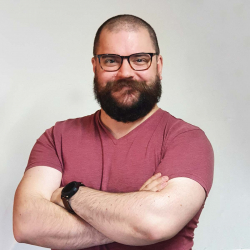 Latest posts by Ben Tuxworth
(see all)