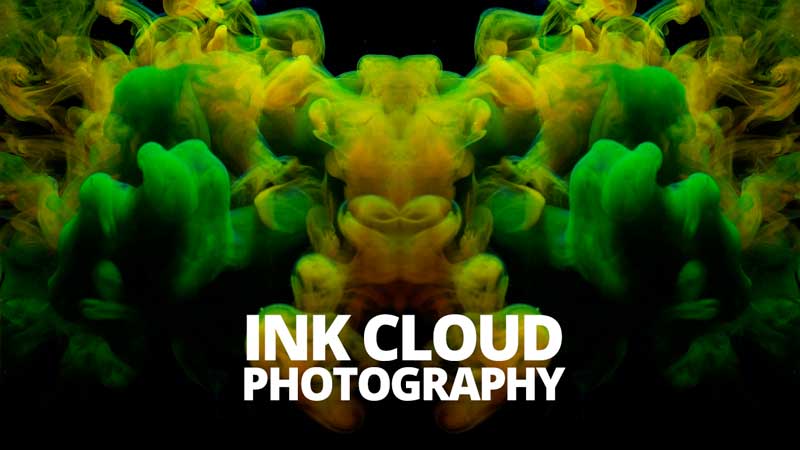 Capturing Ink clouds colliding in water is an advanced shoot that has several challenges that don't often come up in regular macro photography or videography. In this Ink cloud photography tutorial we're going to take a look at some tips for tackling a shoot like this.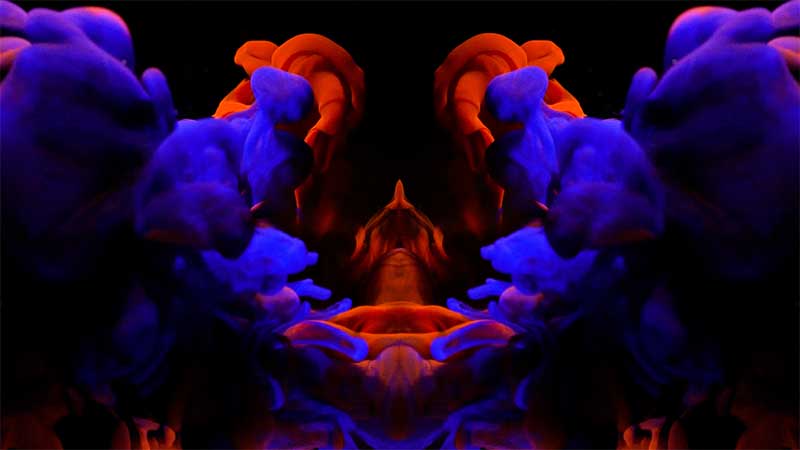 To get started, you're going to need a few things. Of course, a camera, lens, and tripod are a must, we're shooting on a Sony a7iii with a 100mm f2.8 Macro lens. A dedicated macro lens is not essential, but it certainly helps to get close enough for some great shots.
Next, you're going to need some lighting. Being able to direct and control your light is essential for a shoot like this. Light spilling onto your background and reflecting off the glass tank will make your overall shot look much less "clean".
Lastly, you're going to need a tank of water and some Ink.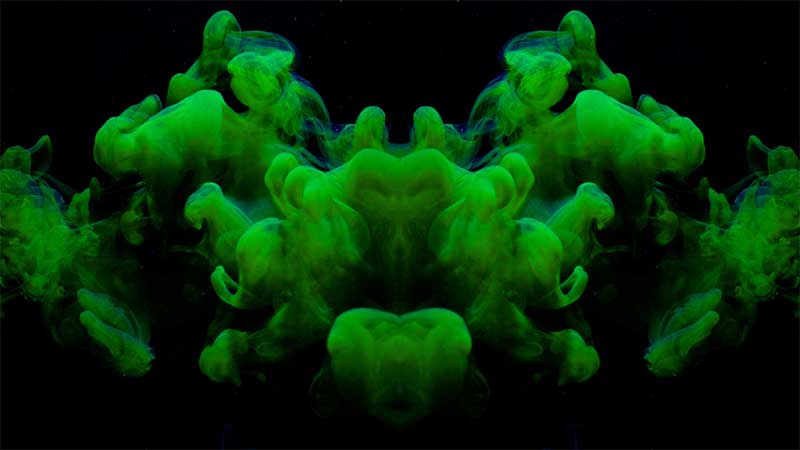 The tank should have a flat-edged side. Looking directly through a flat plane of glass will help to reduce reflection from lights placed outside the tank. You should also aim to have a small tank. The bigger the tank, the more water is wasted each time you change it, and the heavier it will be to do so. A small-sized fish tank will do the trick.
For ink, we used some alcohol-based resin dye. It's very watery, so should create some great clouds, but it won't immediately mix with the water and cloud up the whole tank. You will need a good selection of colours, and do experiment with other inks and paints too!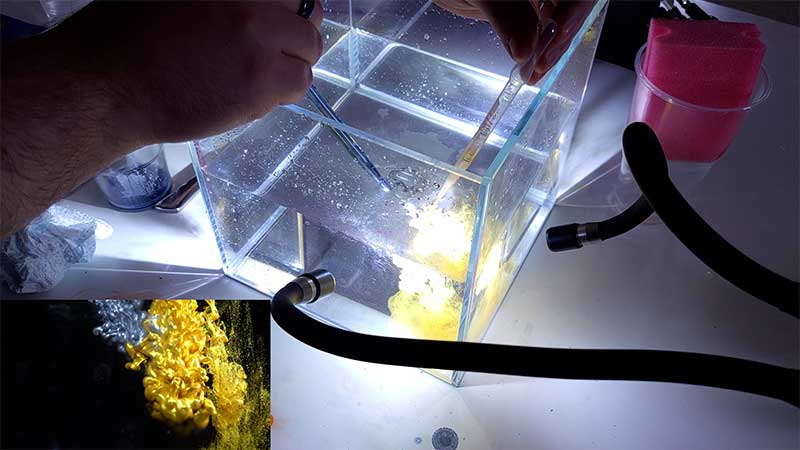 To capture video on a black background, you're going to need a backdrop. Just a black sheet or piece of card will do. The magic happens in your settings and lighting!
You should try to expose your image to have a perfectly black background. The ink will be illuminated to be properly exposed by our lighting. For more details on this technique, check out the black background tutorial which can be applied to most subjects!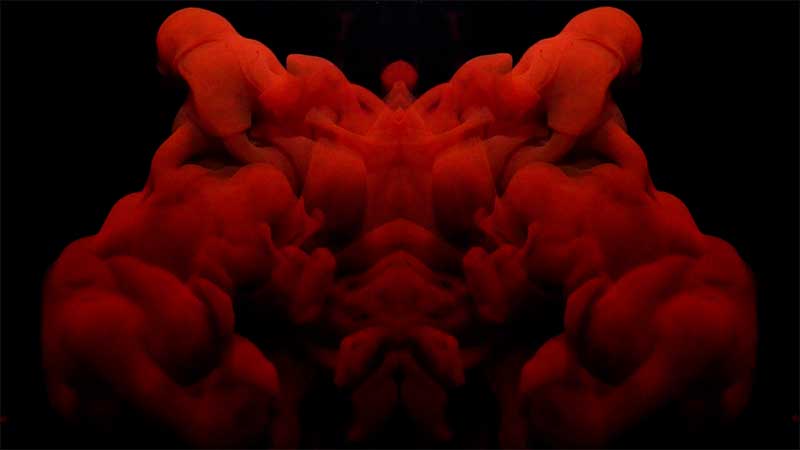 Placing lighting to both illuminate the ink, and eliminate reflections is going to be the biggest challenge of this kind of shoot. It's very difficult to shine light into the water, through glass, without creating some kind of reflection.
This is where the Adaptalux Studio comes in. The small light sources can be placed close to the glass, and in the right position to let light in, but only create tiny reflections, out of frame. It still takes some time to place your light exactly where it needs to be however the continuous light allows you to make sure there are no reflections in your live viewfinder.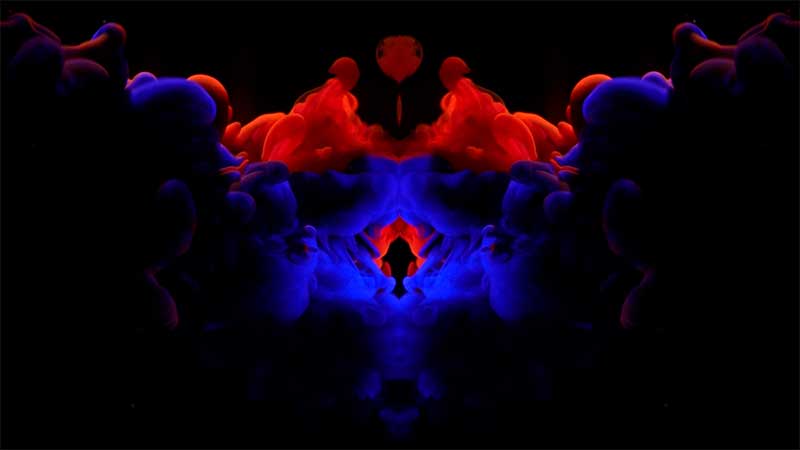 No matter your lighting setup, you will need to make sure your glass is as clean as possible. clean off any water drops on the outside and wipe away air bubbles from the inside of the glass. This should reduce any extra reflections both in the foreground and background.
Finally, we can squirt some ink! We used some pipettes to suck up a little ink, and then squirt it into the tank. Place the end of the pipette just under the surface of the water to make sure your shot is not full of air bubbles, and squeeze!
If you angle two clouds just right, they will collide and mix right where you focused. However, there's really no predicting what's going to happen. Be ready to shoot over and over, clearing your water periodically to keep everything looking clean.

A creative edit can make all the difference. Whether you're shooing images or video, don't be afraid to play with your images to make them even more striking.
For our pièce de résistance in our Ink clouds photography tutorial, we mirrored our videos down the centre. This creates amazing moving Rorschach tests as the colours mix and spread from the middle of the frame. This is optional of course, but we liked the style!
Don't forget to subscribe to our YouTube channel for more macro photography tutorials, ideas and inspiration!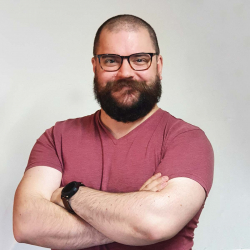 Latest posts by Ben Tuxworth
(see all)