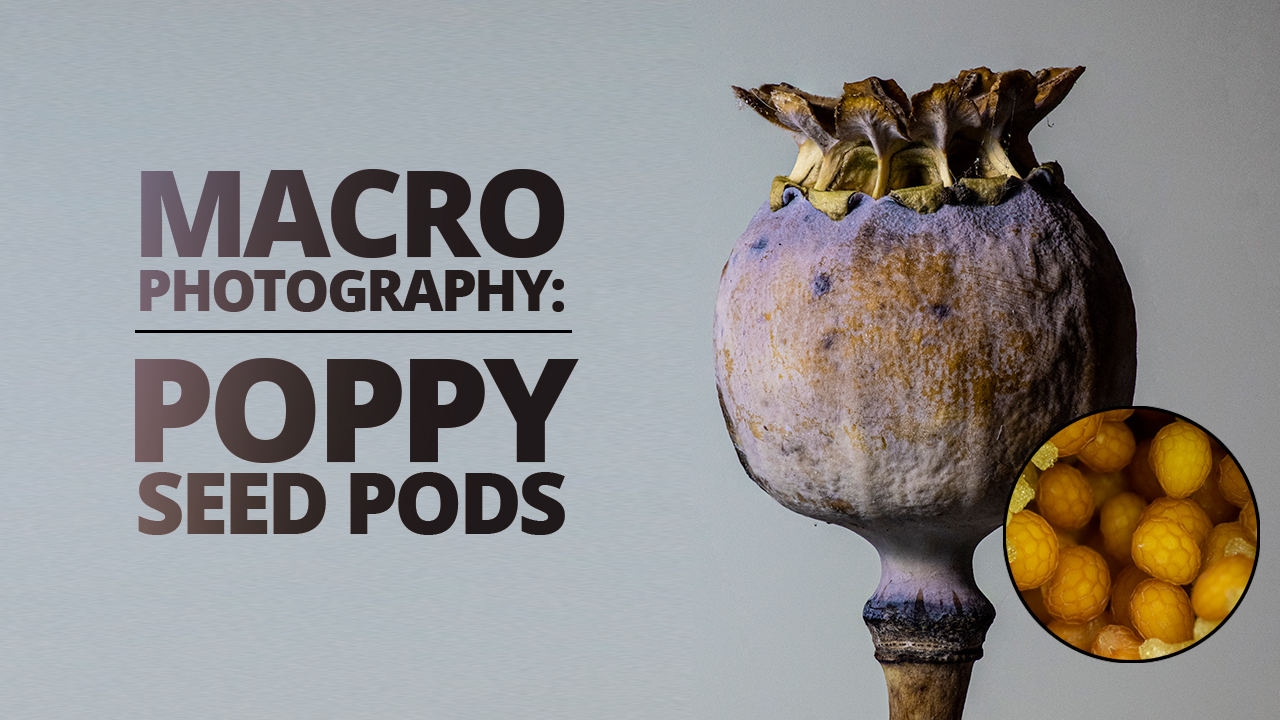 You may be more accustomed to having your poppy seeds adorn bread crusts or bagels, but today we are exploring their origin!
In this macro photography tutorial, we are going to explore some poppy seed pods, both inside and out.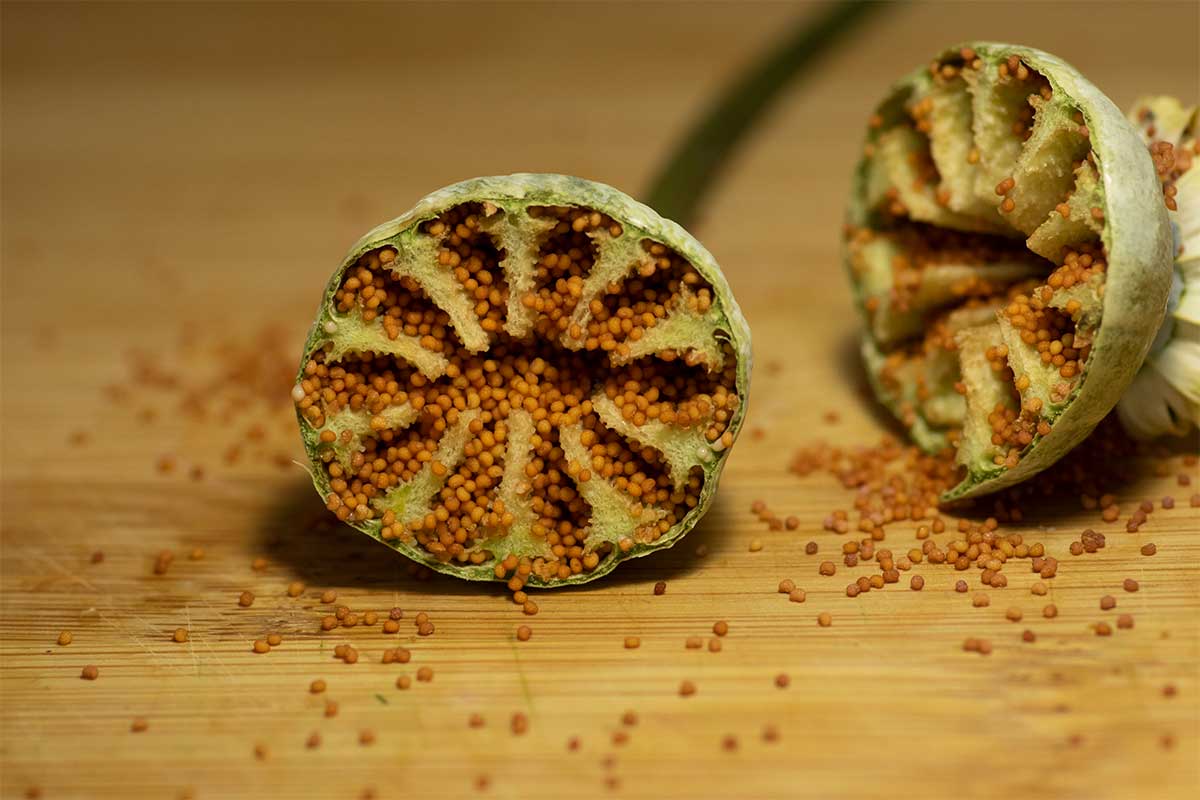 Poppy Seed Pod Macro Photography Tutorial
The first thing to note about these particular plants is their unique shapes. There are gaps around the top of the pods, which allowthe seeds to disperse.
Don't turn them upside down.
Unless you want poppy seeds all over the floor that is. The seeds move around freely inside the pod, especially when dry. Tipping the pod will allow them to fall out. It's a good way to get seeds out of the pod without cutting into it though!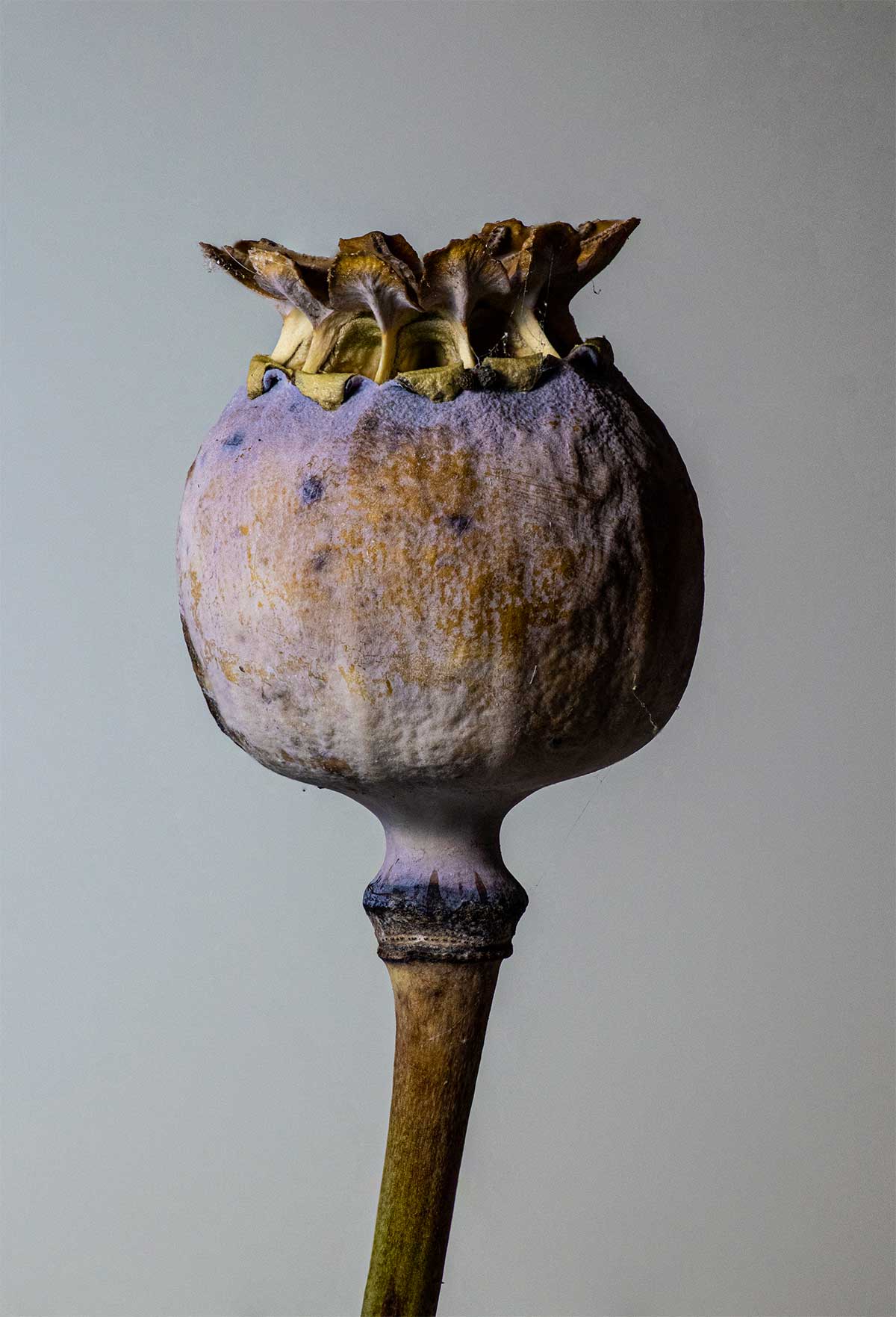 The Exterior Shot
To show off the shape, texture and details of the seed pods, we went for a minimal approach.
To highlight the relief across the surface of the pod, we used a single light source. Lighting from one direction can have challenges, but embracing the shadow and 'moodiness' of the shot can work wonders.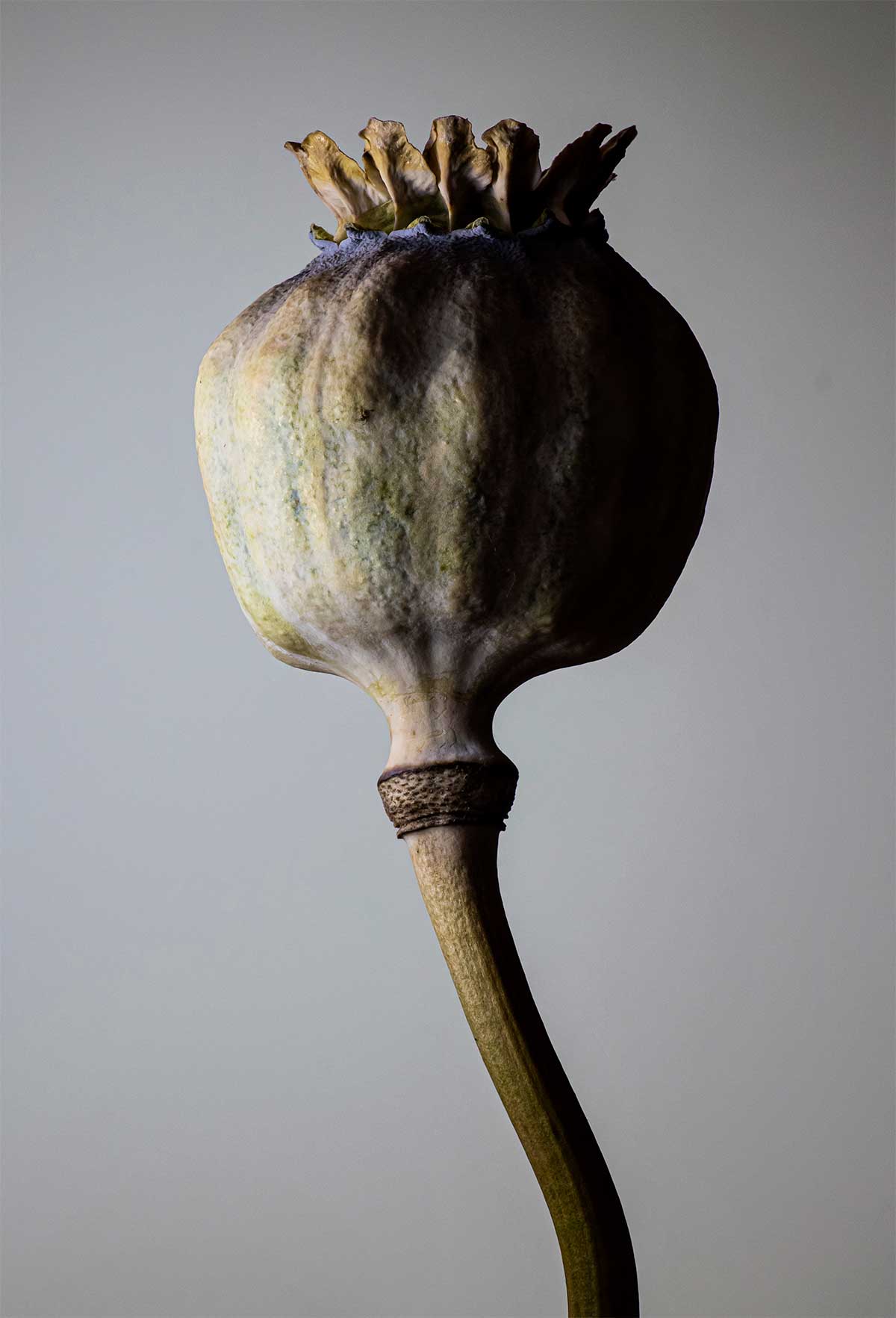 Making the most of the contrast in a single light source photograph, creates a very minimal and clean looking shot. Add a plain white, black or grey background to ensure you do not distract from the shapes of the subject.
In our shots, the background is a simple sheet of white card, lit by a second light source. 2 independent light sources mean you can balance the brightness of the background and subject separately.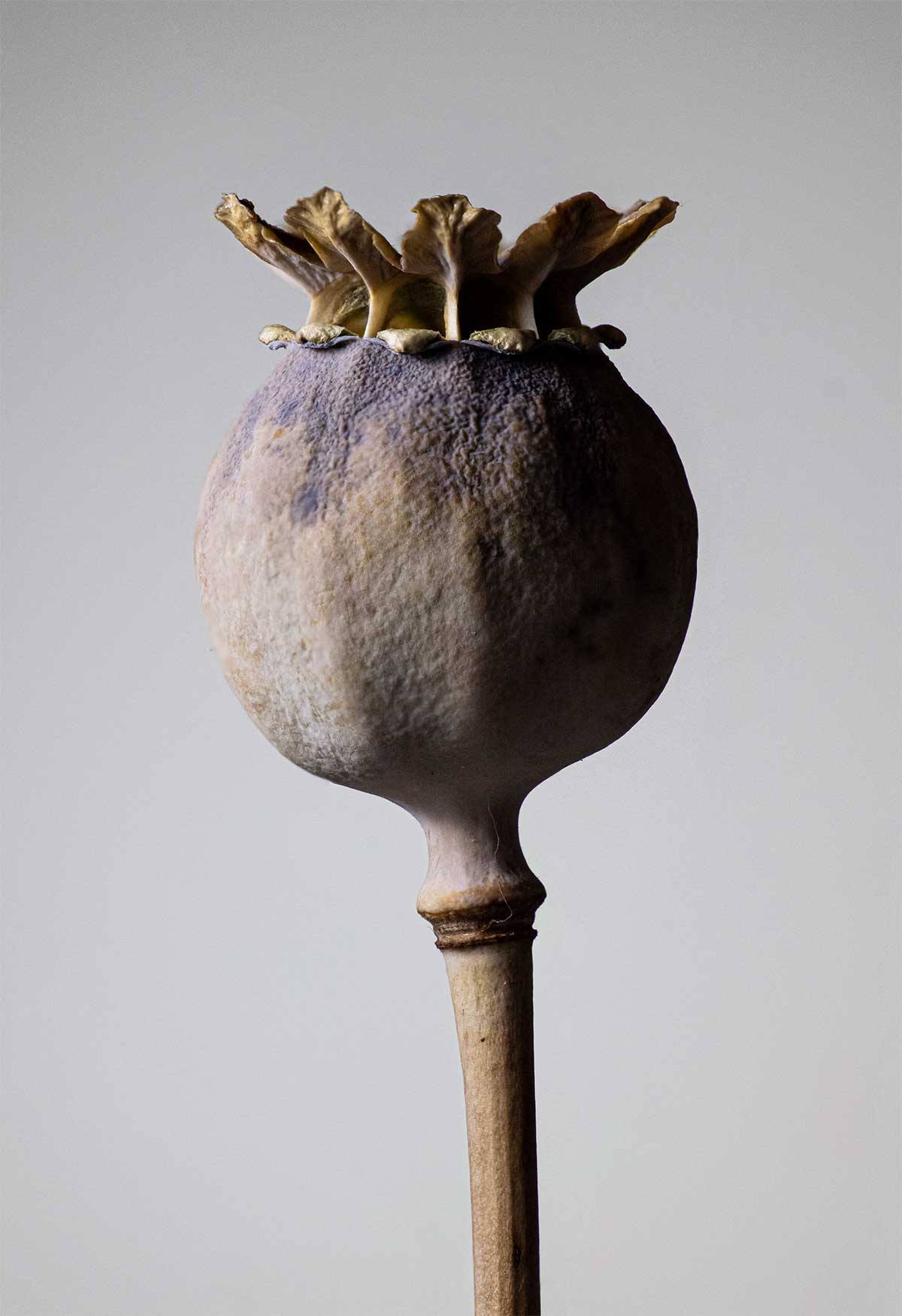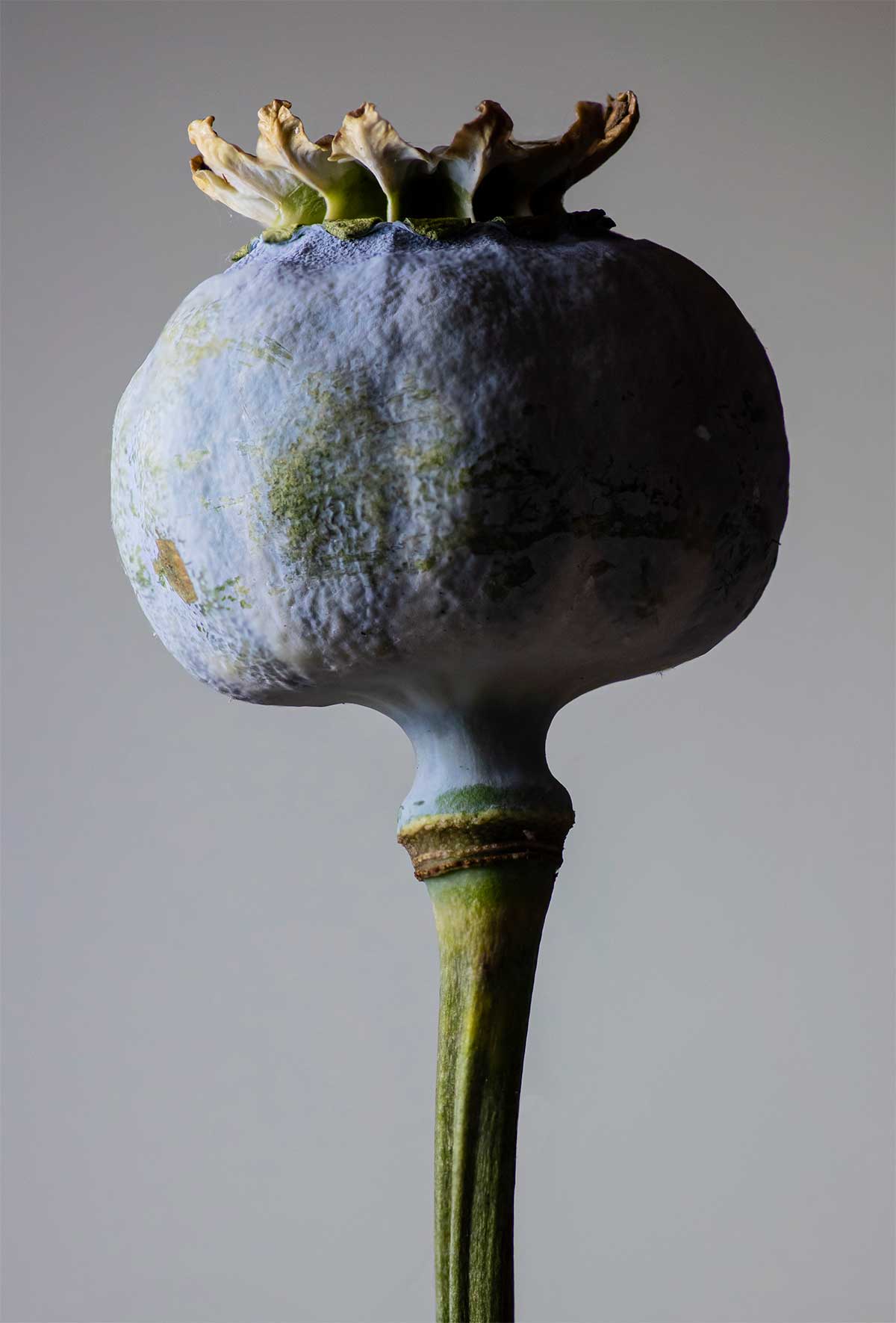 Let's Look Inside
We have had a bit of a theme of cutting things in half recently. This subject is no different as the inside of a poppy seed pod is very interesting indeed!
Best tried on a living pod (the dried ones are a bit brittle), slice perpendicular to the stem to expose the structure within.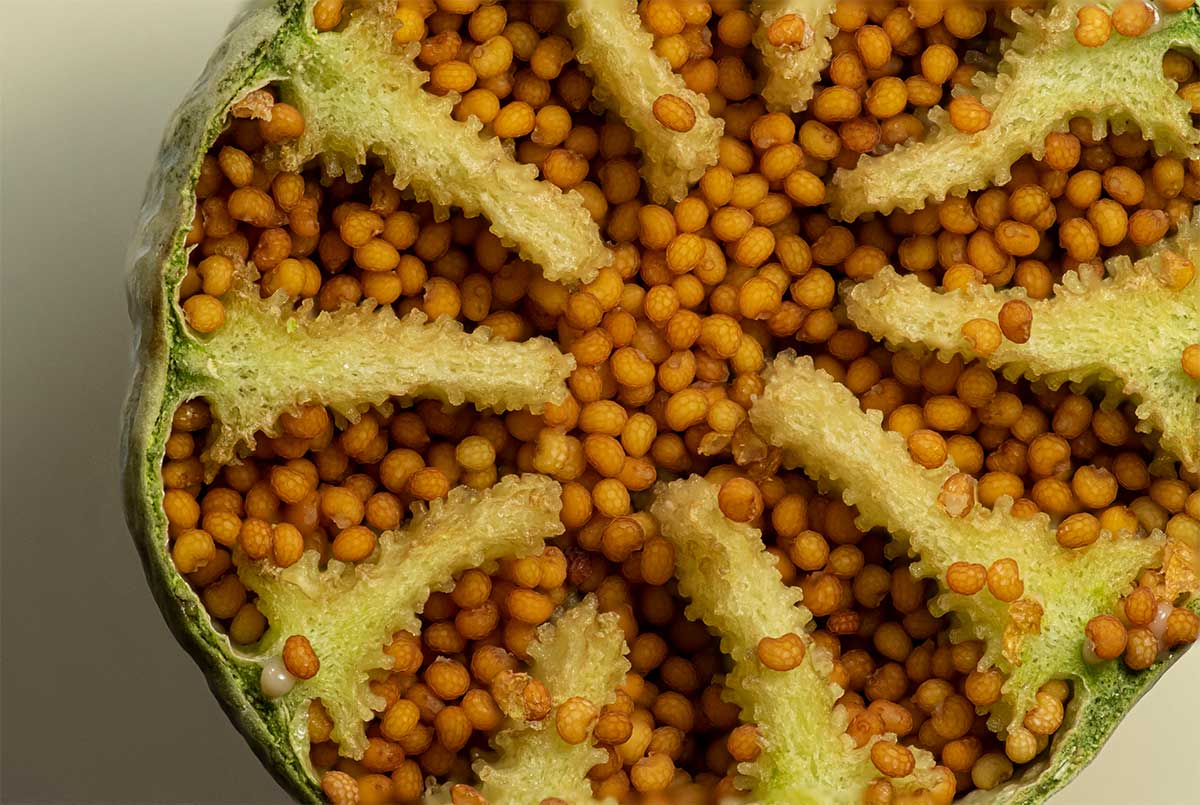 Poppy seed pod macro photography really benefits from some focus stacking. The depth of the exterior shots and the piles of seeds inside both make for a hard time getting everything in focus.
In the shot above, we stacked 13 images to keep everything sharp.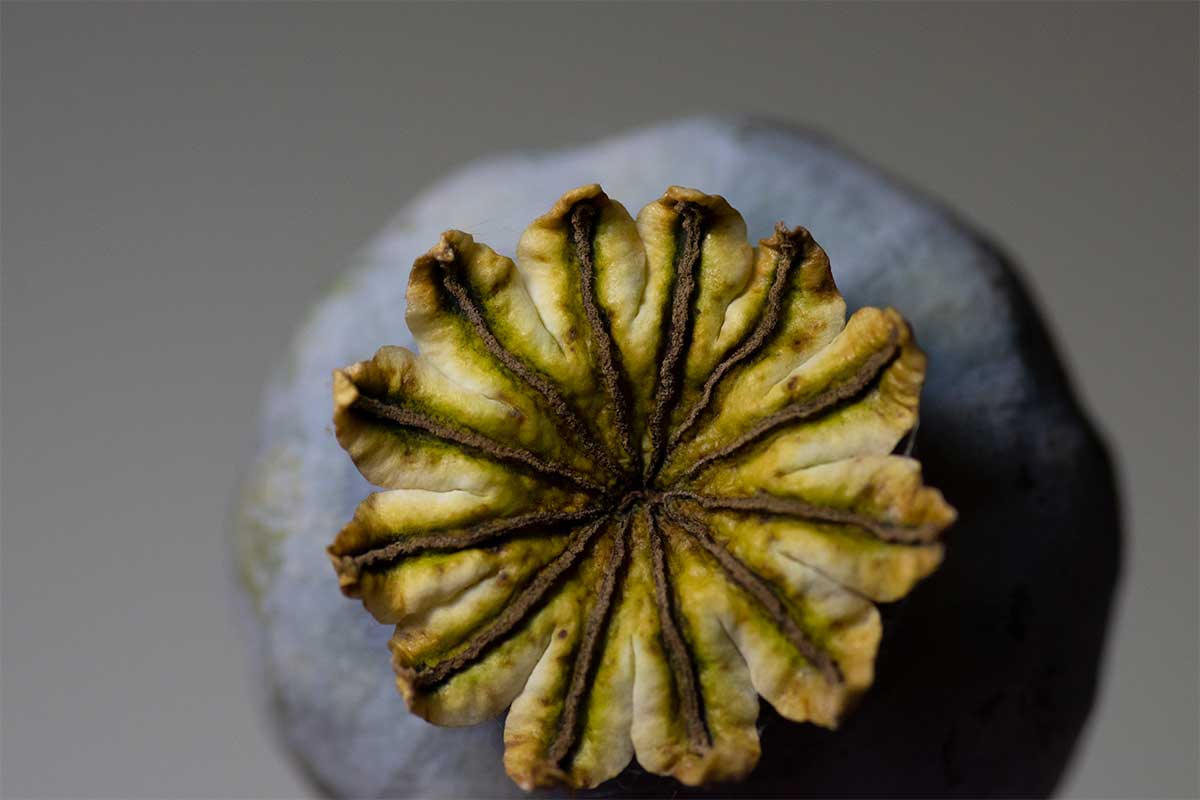 If you don't want to focus stack, make the most of your depth of field. Focus on the most interesting features of the pod, like the shot above.
Getting very close to the seeds reveals some amazing detail!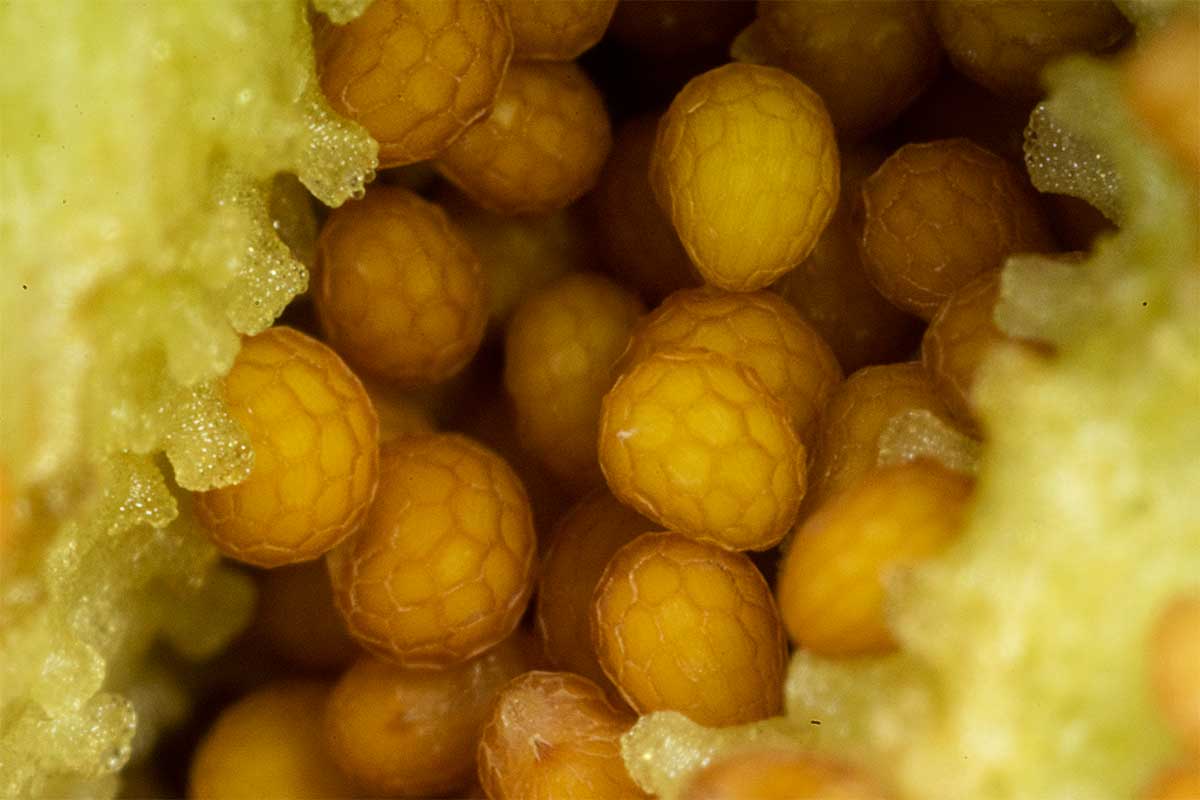 Unlike the black, dried seeds we find on our food, the living seeds are full of colour. The little yellow poppy seeds have a texture and pattern to them that can be captured if you get up close.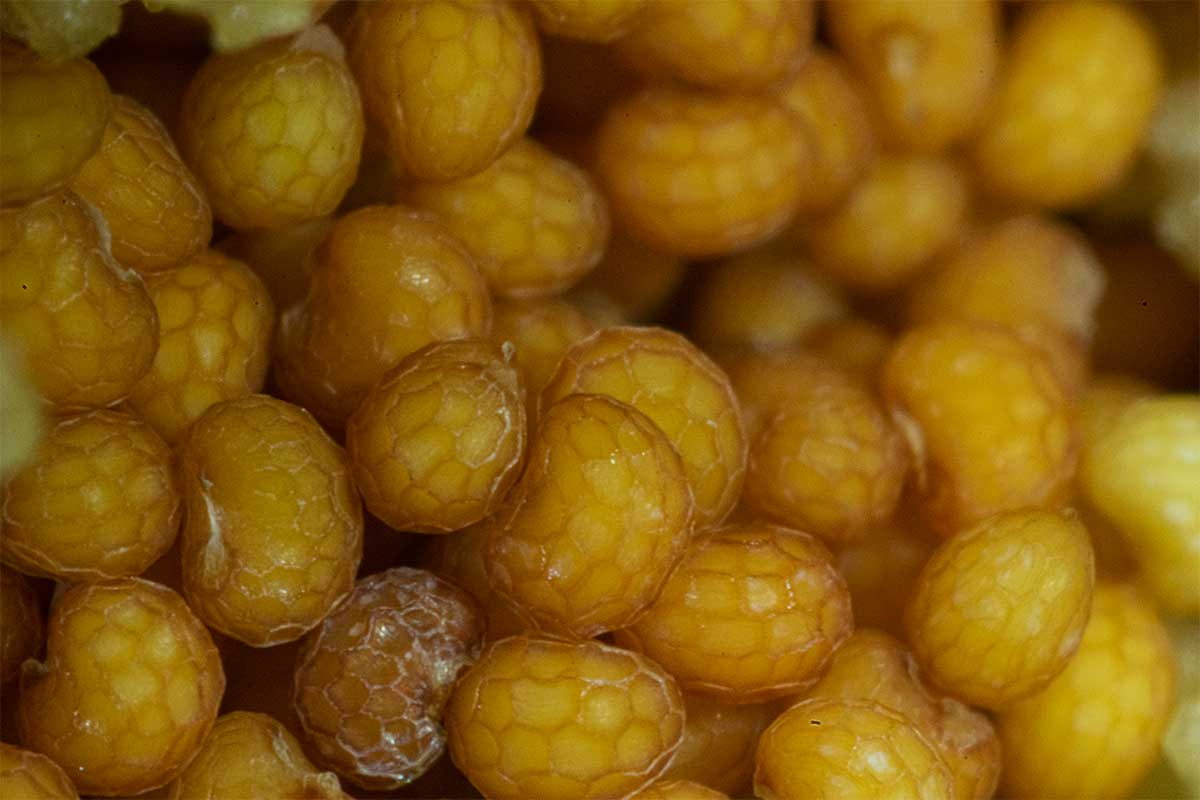 It's hard to deny the resemblance to the xenomorph eggs from Ridley Scott's 'Aliens'.
Hopefully, the results of our poppy seed pod macro photography tutorial don't send you running for the flamethrower!
Finally, make sure to subscribe to our YouTube channel for more macro photography tutorials, ideas and inspiration!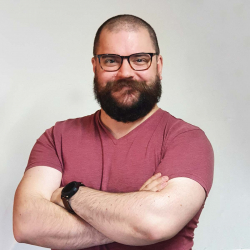 Latest posts by Ben Tuxworth
(see all)