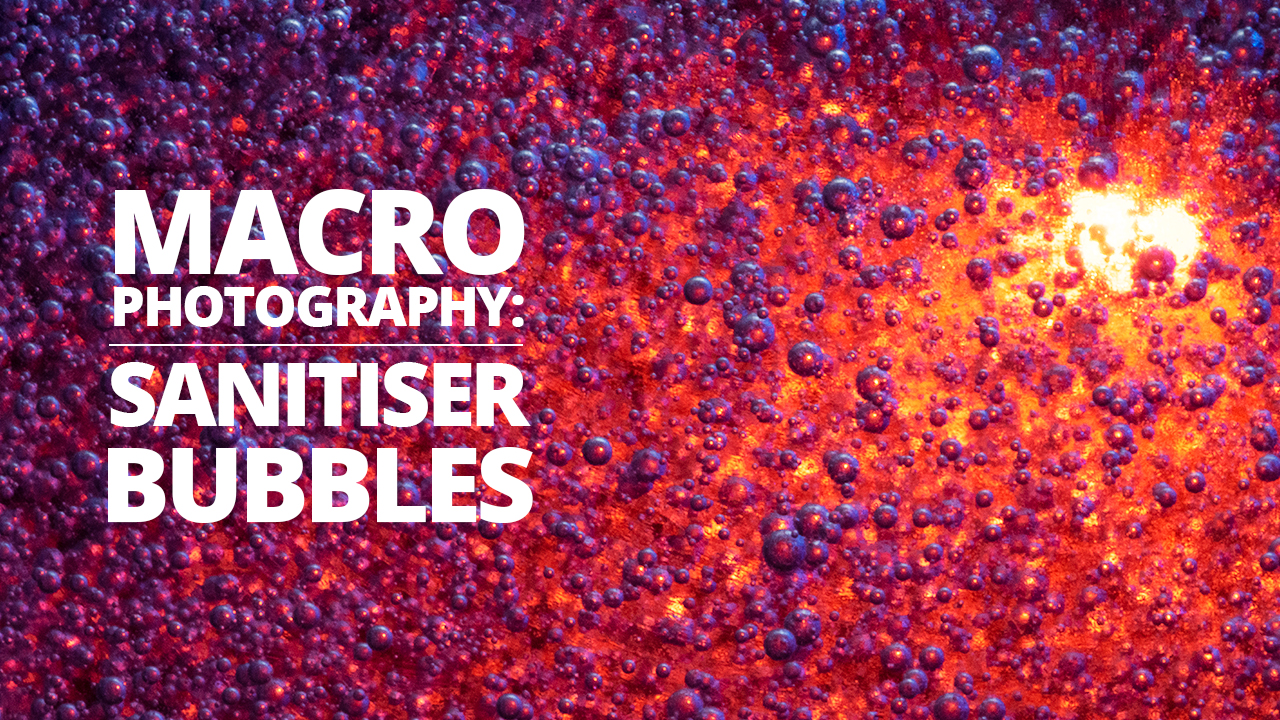 We love bubble photography here at Adaptalux. It's a really fun way to get creative and explore light and colour to create amazing abstract photography! Hand sanitiser gel makes for a great subject for our bubble macro photography.
We shot bubbles a while ago using dish soap, go and check out that post for more ideas!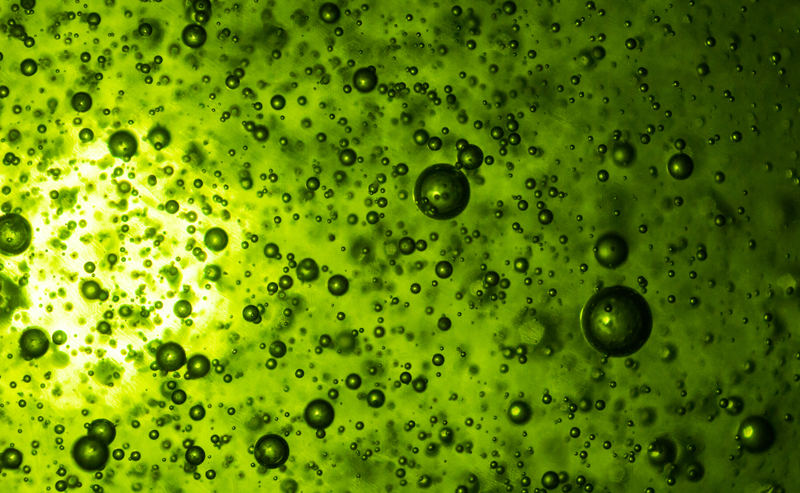 Bubble Macro Photography Tutorial
Unlike the green, coloured dish soap that we used before, the hand sanitiser is clear.
This means there is a lot more opportunity to get colour into the bubbles using our lighting!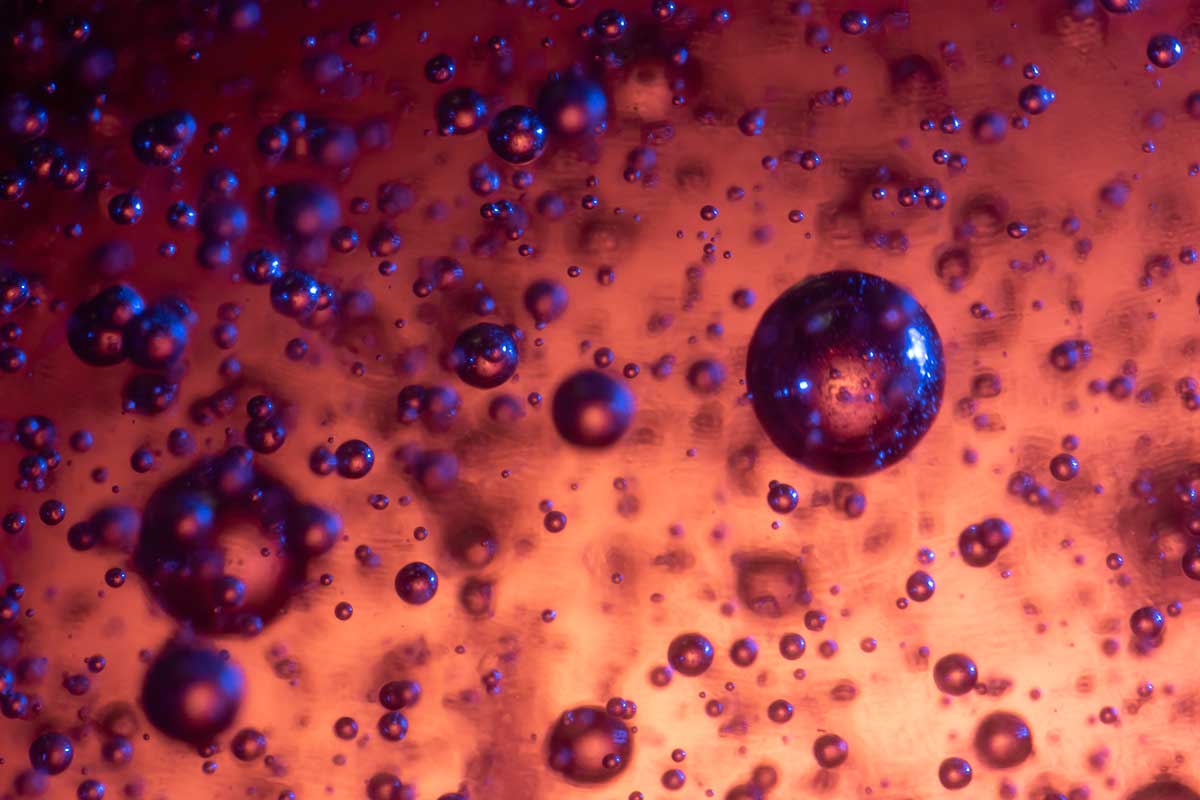 Choosing the bottle
The choice of hand sanitiser will make your life easier. The more viscous the liquid, the slower the bubbles will move to the top when shaken.
A thick solution will give you time to find bubbles and focus on them. A more liquidy soap will produce more lively bubbles, which might be handy for video of lots of smaller bubbles at once.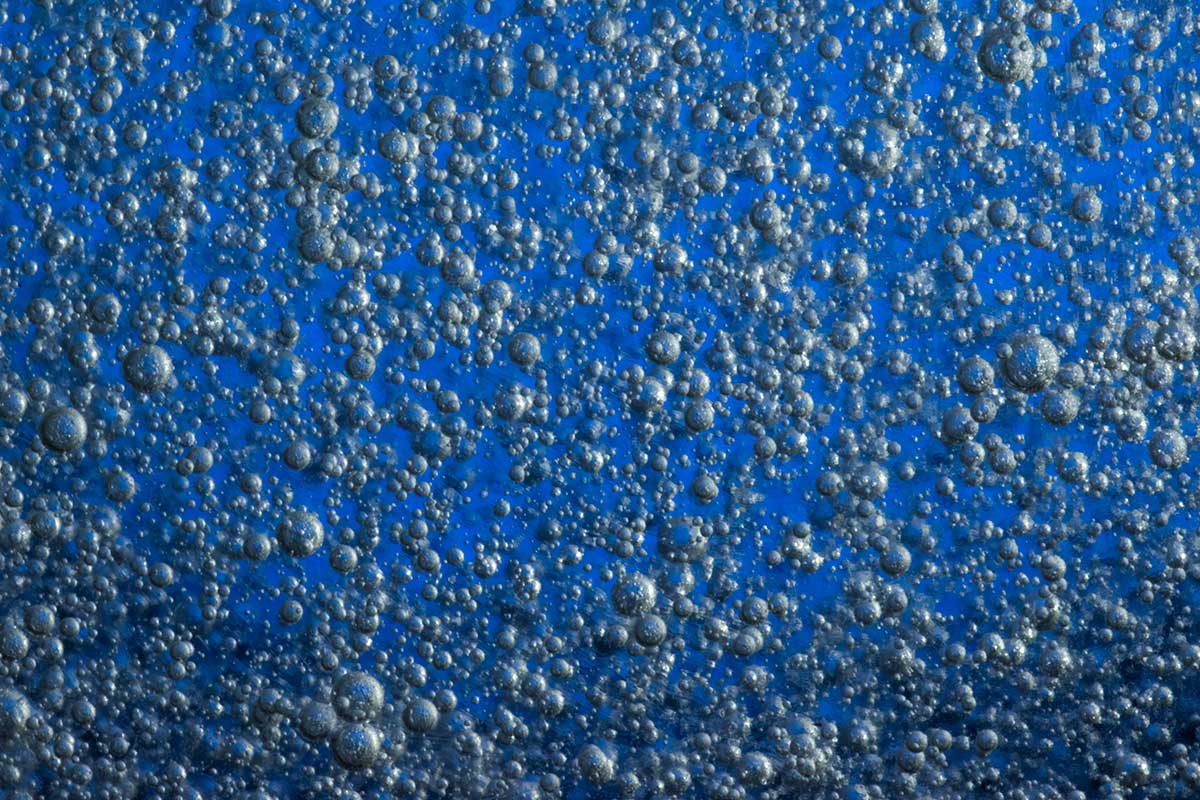 The shape of the bottle and the type of sticker will also affect your success. You will need to take the sticker off the bottle to have a clear view through. Obviously, if the sticker leaves residue or paper on the bottle, your view will be obstructed.
Camera setup
Set up your camera on a tripod. As with most bubble macro photography, it's much easier to allow the bubbles to move around in front of the lens. Trying to follow the bubbles through the solution handheld will be very tricky! Keeping the camera static will also reduce camera shake.
Use a relatively fast shutter speed if possible (1/200 at least). It's hard to freeze the motion of the bubbles entirely, but a faster shutter speed should reduce motion blur.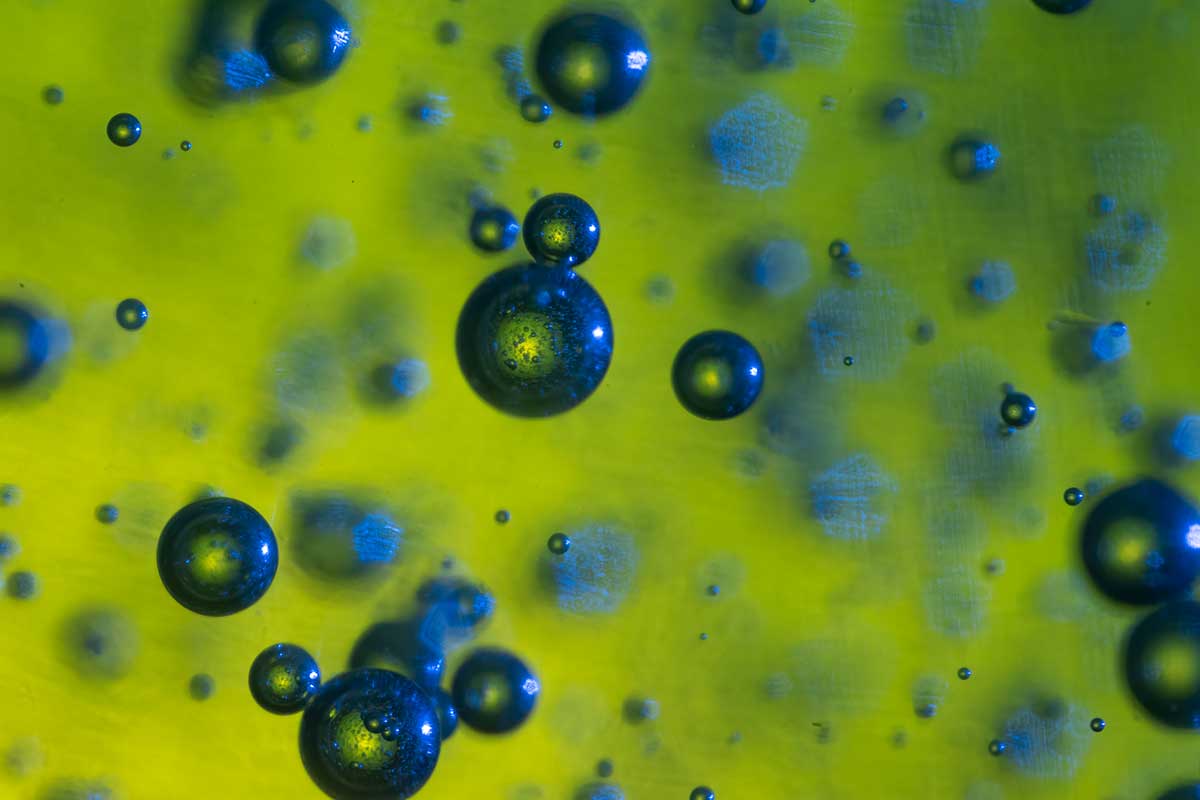 A narrow aperture will also help to get more of the bubbles in focus. Balance this against your shutter speed, this is a very tricky subject to focus on and every little help.
A bubble passing by your plane of focus shouldn't be too rare… but there is a lot of luck involved.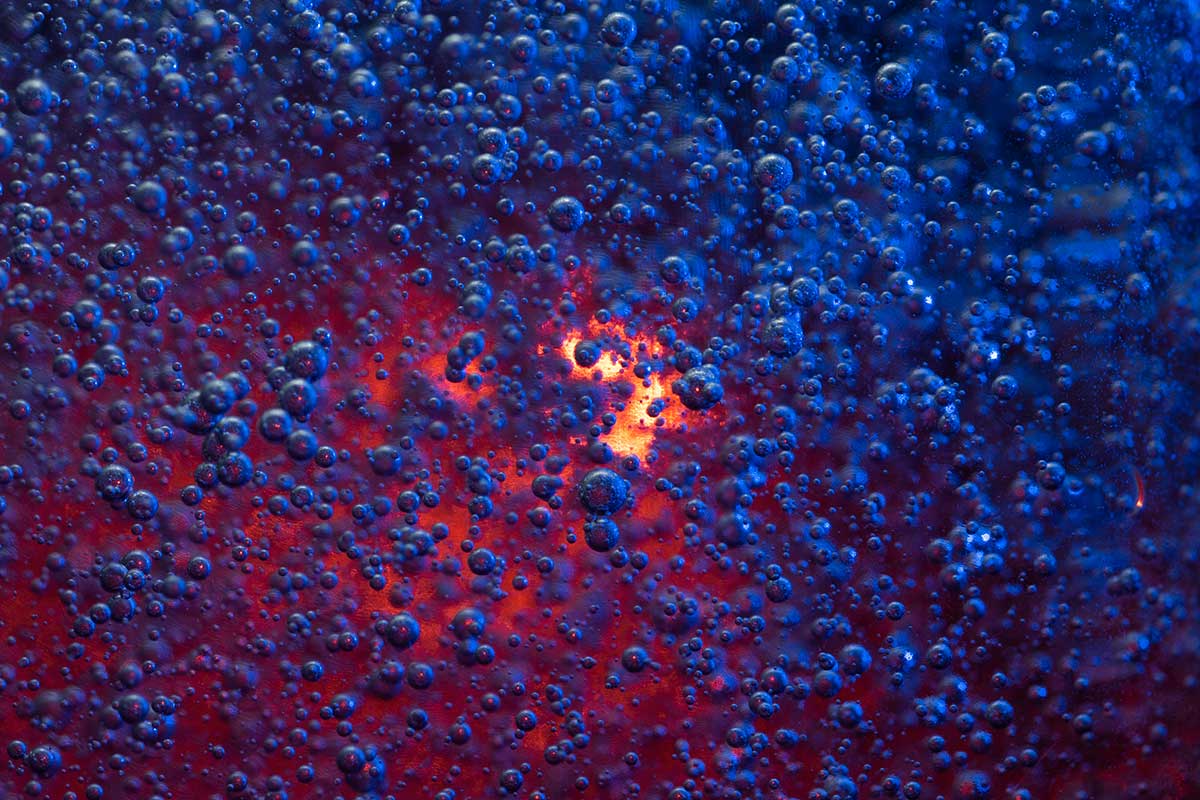 Place your lighting behind the bottle, shine through and from the side to get interesting effects. Coloured light, in particular, can help to add contrast and visual interest.
If you have multiple lenses, experiment with different levels of magnification.
Getting close can make for some striking images of large bubbles, but they move faster and make focusing difficult.
Wider shots can have lots of bubbles but might lack a point of interest among the many smaller bubbles.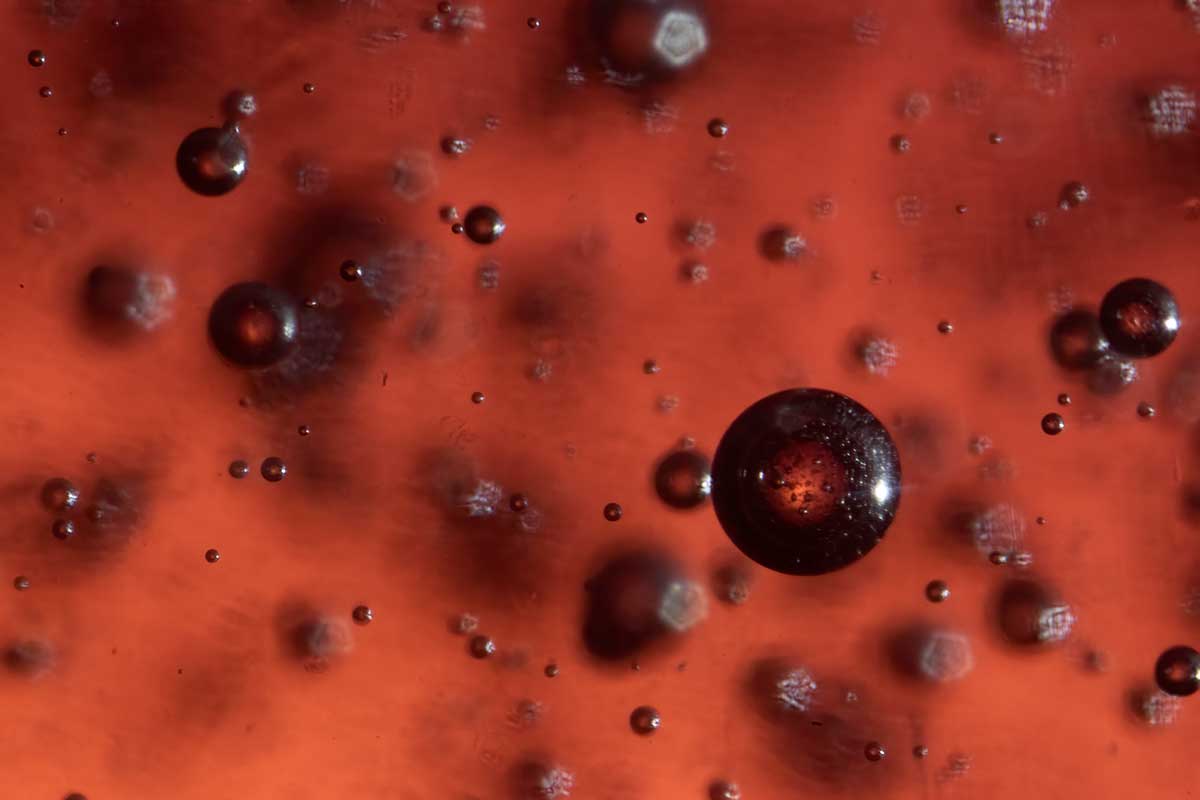 If you enjoyed this bubble macro photography tutorial make sure to experiment and see what happens with your own hand sanitiser!
Finally, make sure to subscribe to our YouTube channel for more macro photography tutorials, ideas and inspiration!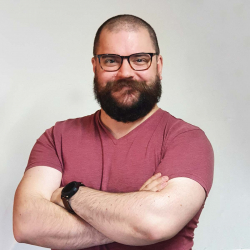 Latest posts by Ben Tuxworth
(see all)