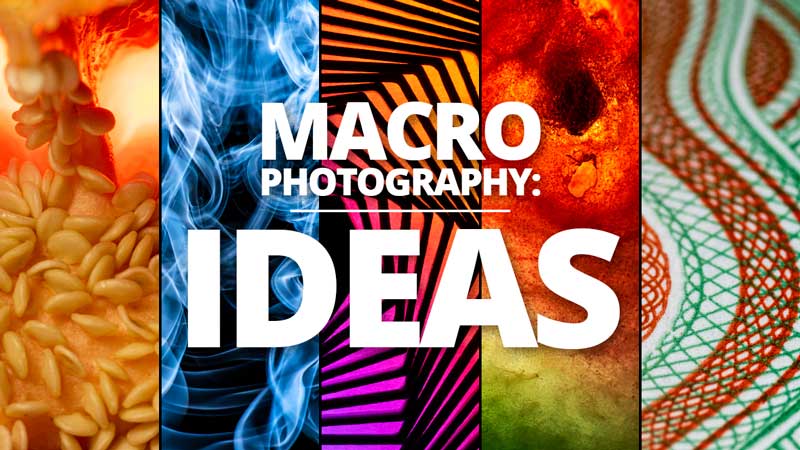 It's time for our yearly collection of macro photography inspiration and ideas! These are some of our favourite projects from the past 12 months. They are all fantastic photography ideas to try at home, not least because we didn't see much of the outdoors in 2020!
Click the links to see images, tips, and a full video tutorial on each subject.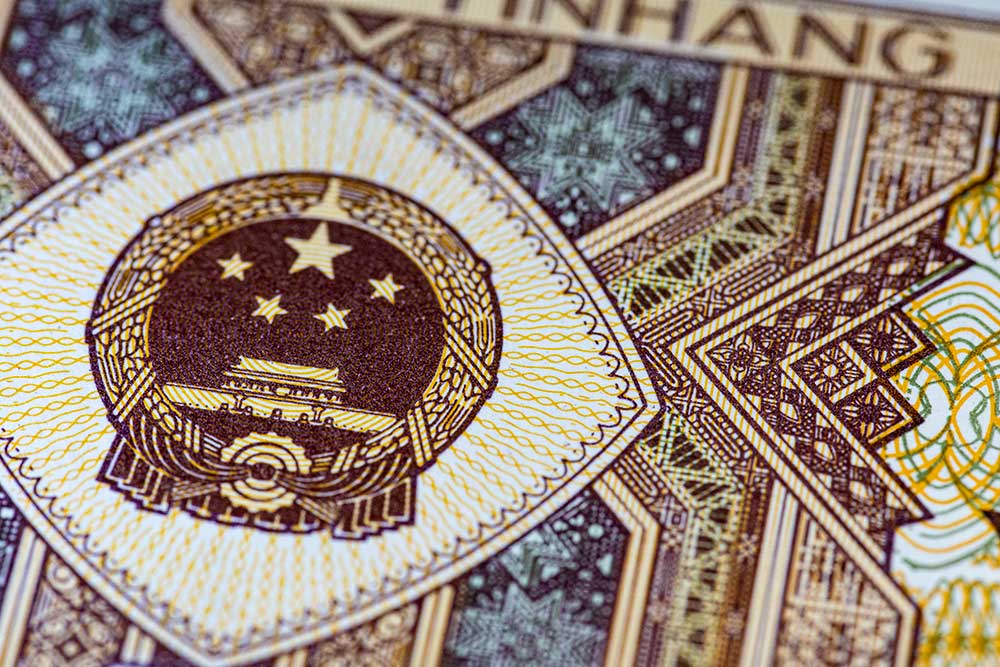 International currency features beautiful artwork that can often be overlooked. The intricate patterns and designs on banknotes can be really fun to capture with a macro lens. Bundles of uncirculated notes from around the world can be picked up easily on eBay at a very low cost. If you can get hold of a collection, you will have a huge variety of vibrant colours and cultural designs to explore.
Notes also feature interesting elements like watermark and holographic security. These little features make use of light to create effects that easily become the source of extra inspiration for creative macro photos!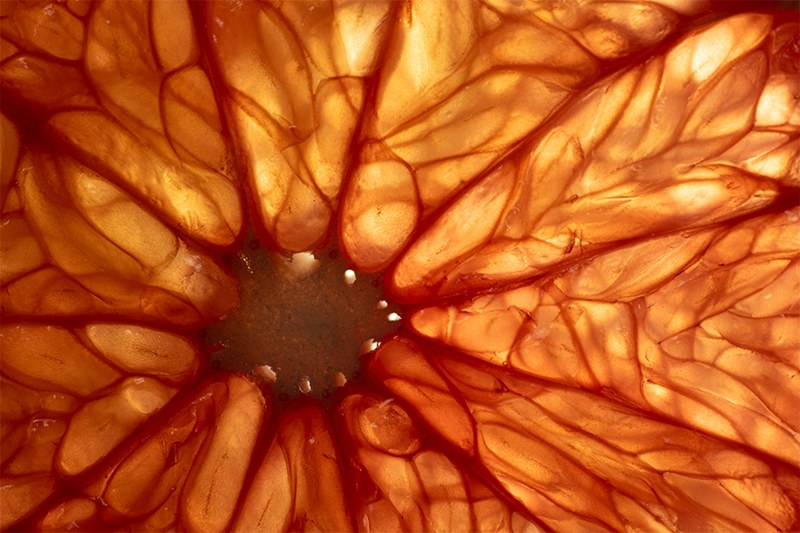 This macro photography concept is simple. Cut some slices of fruit (nice and evenly) and shine light through them from below. This type of fruit photography can reveal some spectacular structures and colors within everyday foods.
Creating nice thin slices of citrus fruits allows light to pass through the flesh of the fruit. Different types of fruits cast different silhouettes of the interior structure. It's well worth getting a variety of fruits to try out!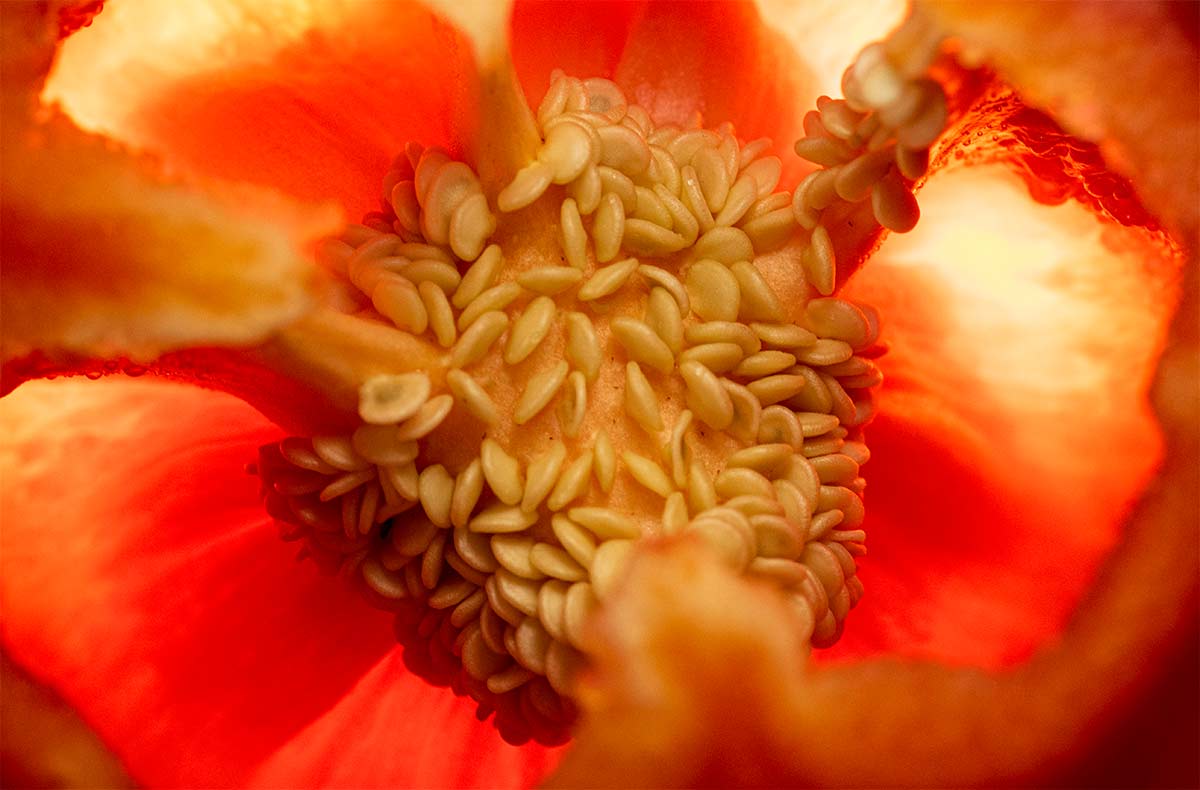 A similar idea to fruit slices at first glance, but peppers are special. The cavernous, hollow interior of a bell pepper lends its self to some interesting images. If you can get light down into the interior of the pepper, you can get some amazing effects.
We were using our powerful Lighting Arm-S to blast light through from the outside of the pepper. Once the inside is illuminated, you can capture some surreal shots with your macro lens. The seeds stuck to the walls and heart look almost like alien seed pods!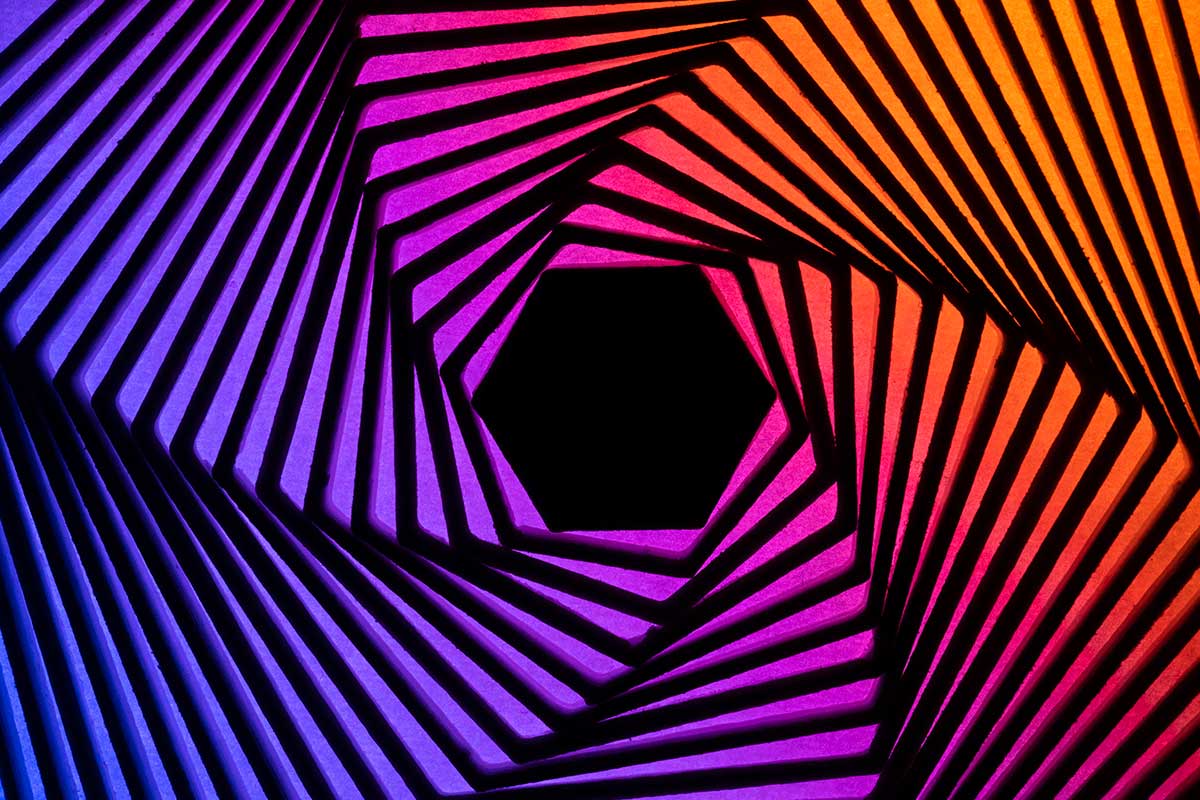 If you have access to a 3D printer, the possibilities for macro photography inspiration become endless. We printed a little hexagon fidget toy and used it to create some colorful abstract images. Shining light up through some diffusion material allows for the coloured light to blend and mix together.
Similar to how the fruit silhouetted all of its detail when lit from below, but instead using shapes and patterns created using a 3D printer.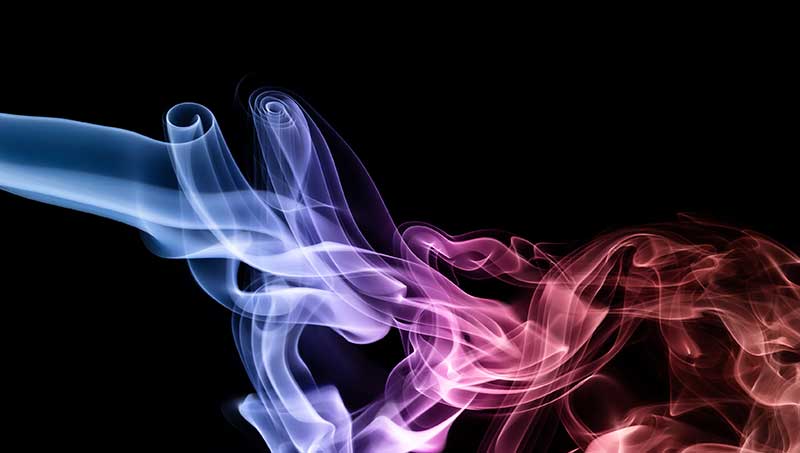 If you're looking for some relaxing macro photography inspiration… look no further. This shoot is one of the best ways to set up on your coffee table and chill out. Grab some lighting and insense and sit back to watch the ethereal shapes created by the smoke rising.
In Photoshop you can use the invert tool to create white backgrounds. Add colours using simple methods, and really experiment with compositing.
More Macro Photography Project Ideas
Need more ideas? Check out our previous TOP 5 post that covers a few more great subject ideas to try out.
Don't forget to subscribe to our YouTube channel for more macro photography tutorials, ideas and inspiration!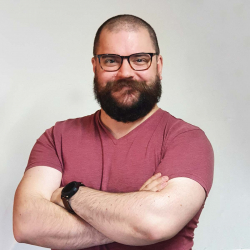 Latest posts by Ben Tuxworth
(see all)