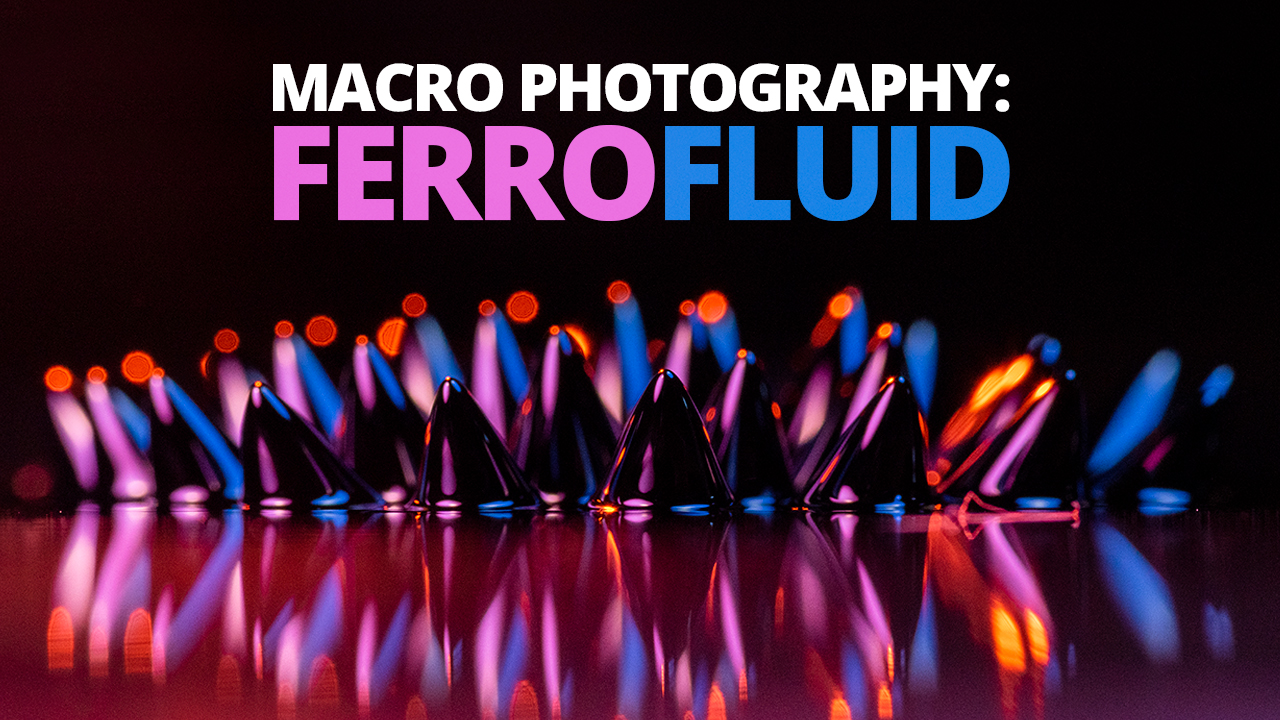 We couldn't blame you if you've never heard of Ferrofluid. Unlike a lot of our other macro photography subject ideas, Ferrofluid is hardly a common household item. In fact, this magnetic black liquid was invented by NASA! They needed a way to manipulate liquids in zero gravity to make sure fuel can still get to the engines of a spacecraft in orbit.
It's affordable to grab small amounts online and really fun to play with, making it an amazing abstract macro photography subject!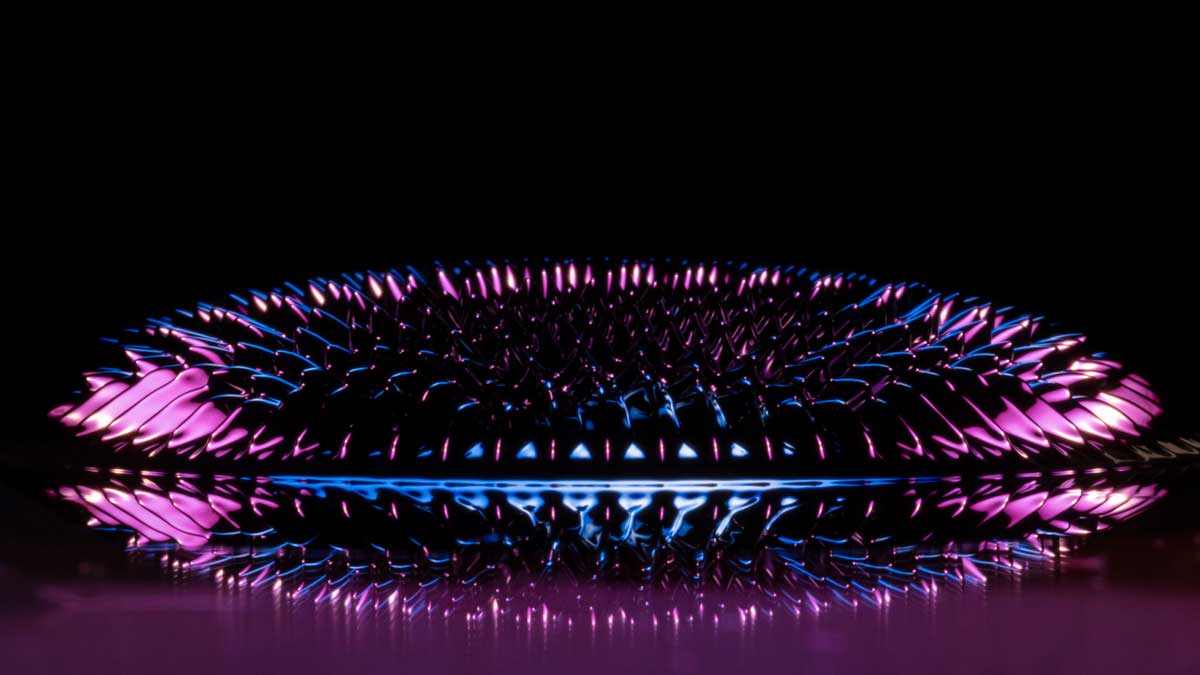 Ferrofluid for Abstract Macro Photography
It's hard to appreciate the strange nature of how Ferrofluid behaves. It's unique properties means that shooting this stuff can be tricky. Trust us…it's worth it.
Firstly, you are going to need a small amount of Ferrofluid. We got ourselves a little bottle from First 4 Magnets that came with a handy petri dish and pipette dropper. Additionally, a strong magnet is going to be needed to get the fluid to react. Strong neodymium magnets are quite hazardous so make sure to read the safety labels. Ours was a 50mm magnet with a 45Kg pull weight. Not too strong, but you certainly wouldn't want it to trap your fingers against some metal!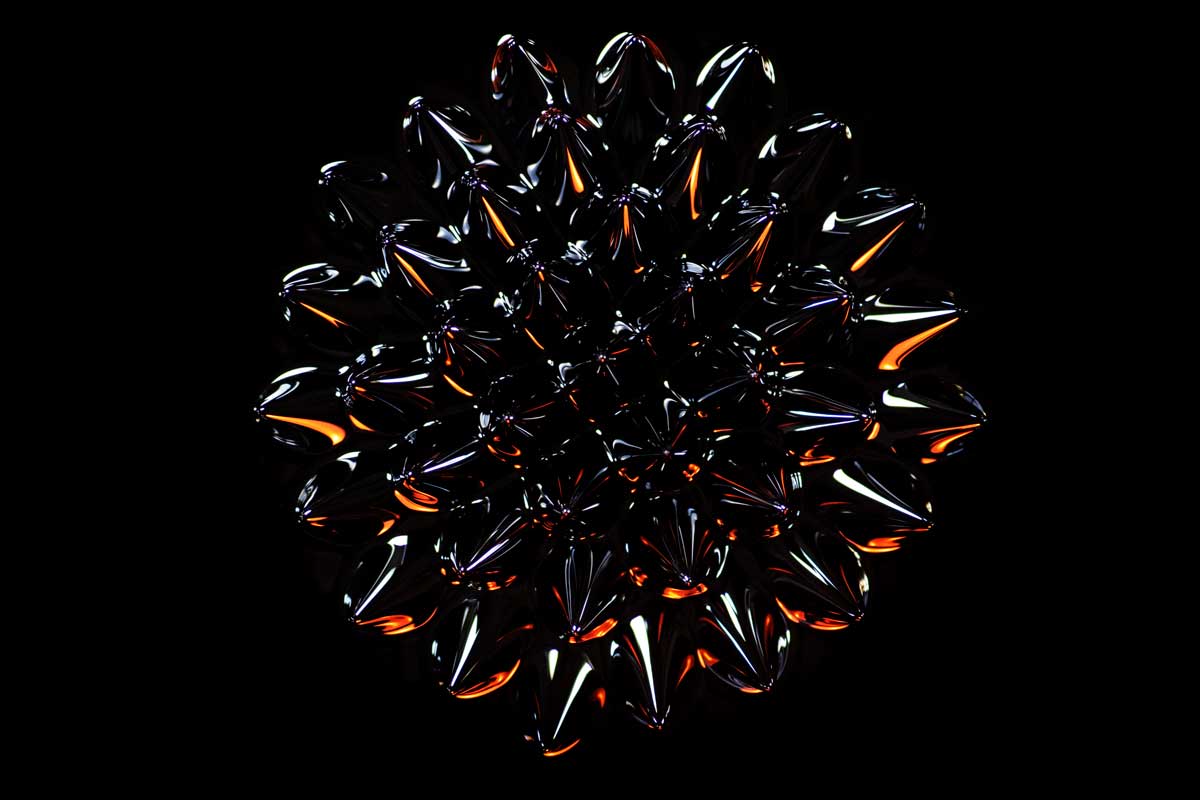 Mind the Mess
Ferrofluid is very messy. The black liquid is both free-flowing and unpredictable at times. Make sure you familiarise yourself with how the stuff behaves before setting it free!
Have some paper towels handy to clean up spills, and try not to get any on your clothes as they will stain!
Keeping your magnet separate from the fluid will make life easier. We placed ours under a table with the fluid on top in the petri dish. This means the magnet can affect the fluid without ever coming in contact.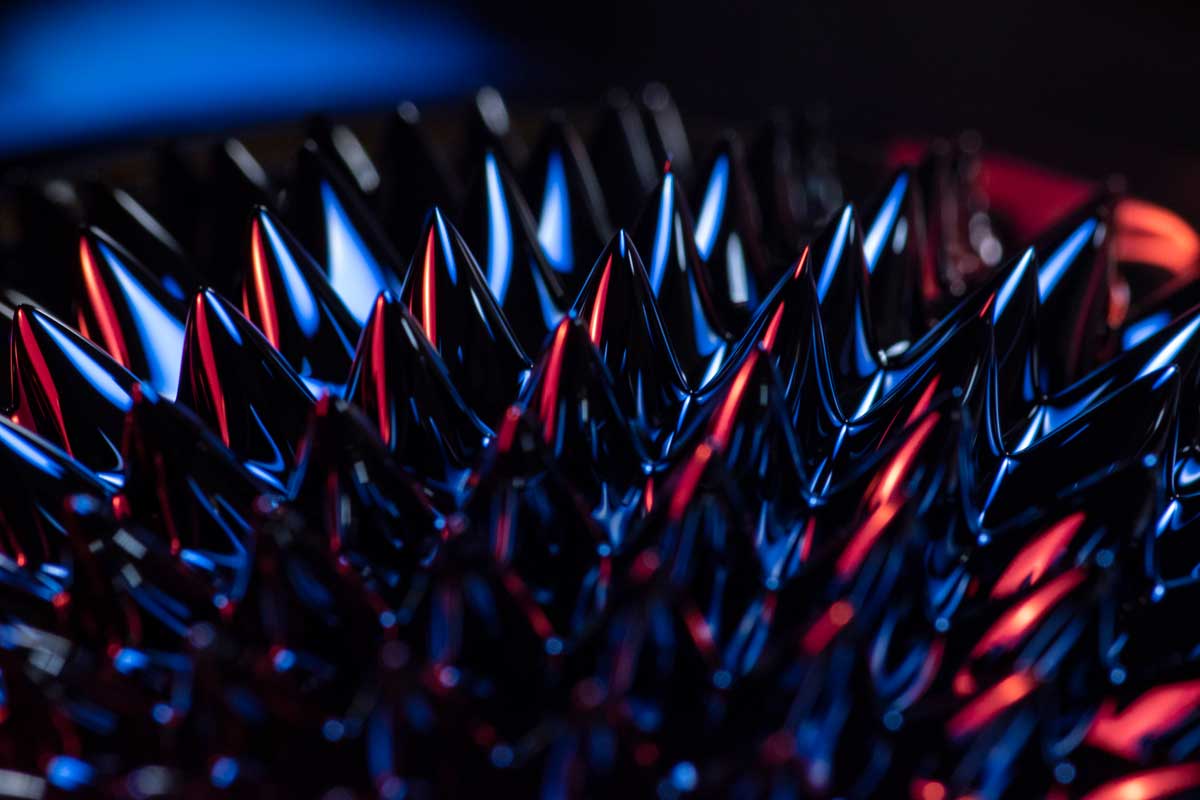 Let's get Abstract
As soon as you introduce the magnet to the fluid, the spikes will grow from the surface. With the right lighting and angles, they make for some amazing abstract macro photography.
Shooting from a low angle is the obvious choice, but take the time to experiment. We found that looking down from the top can create some amazing textures.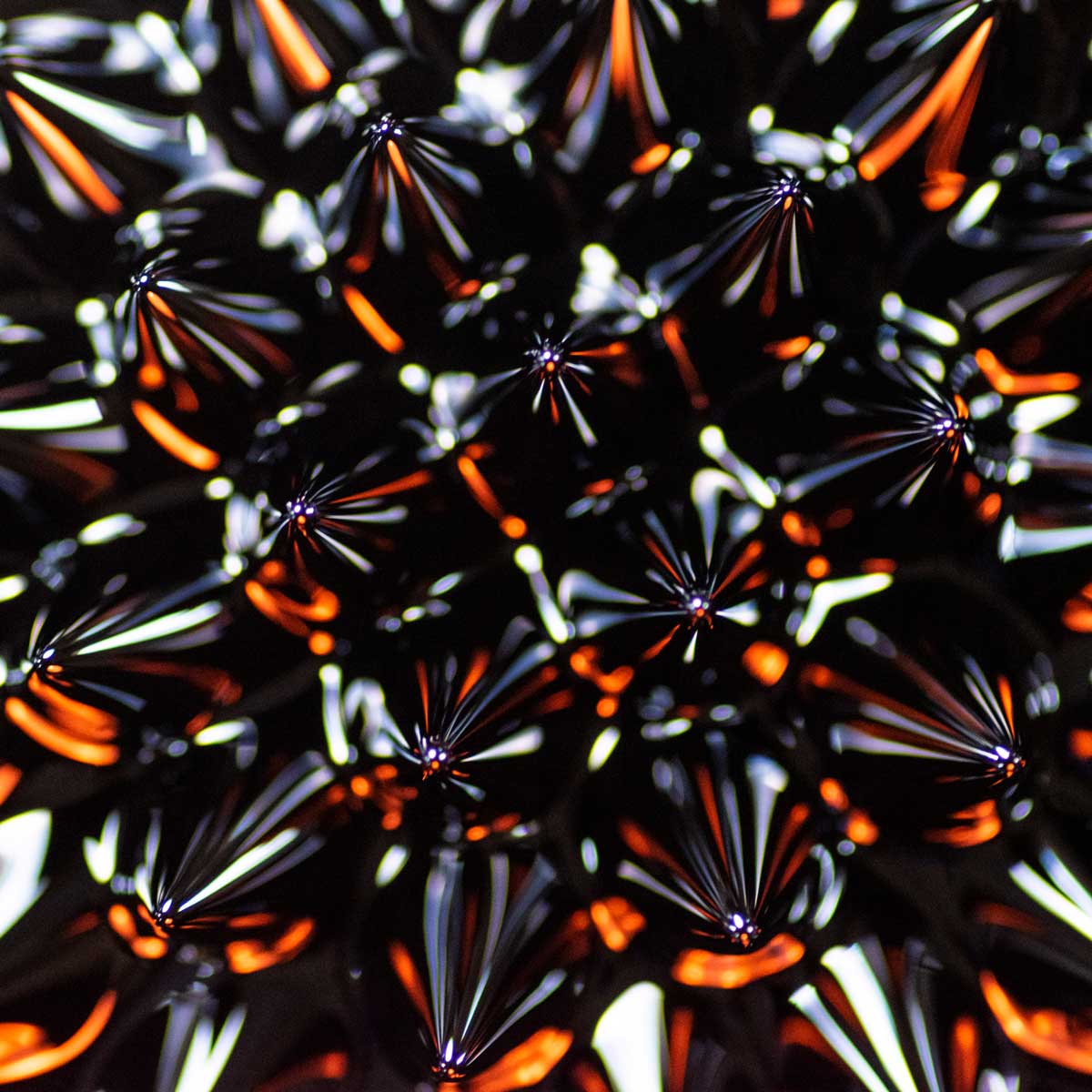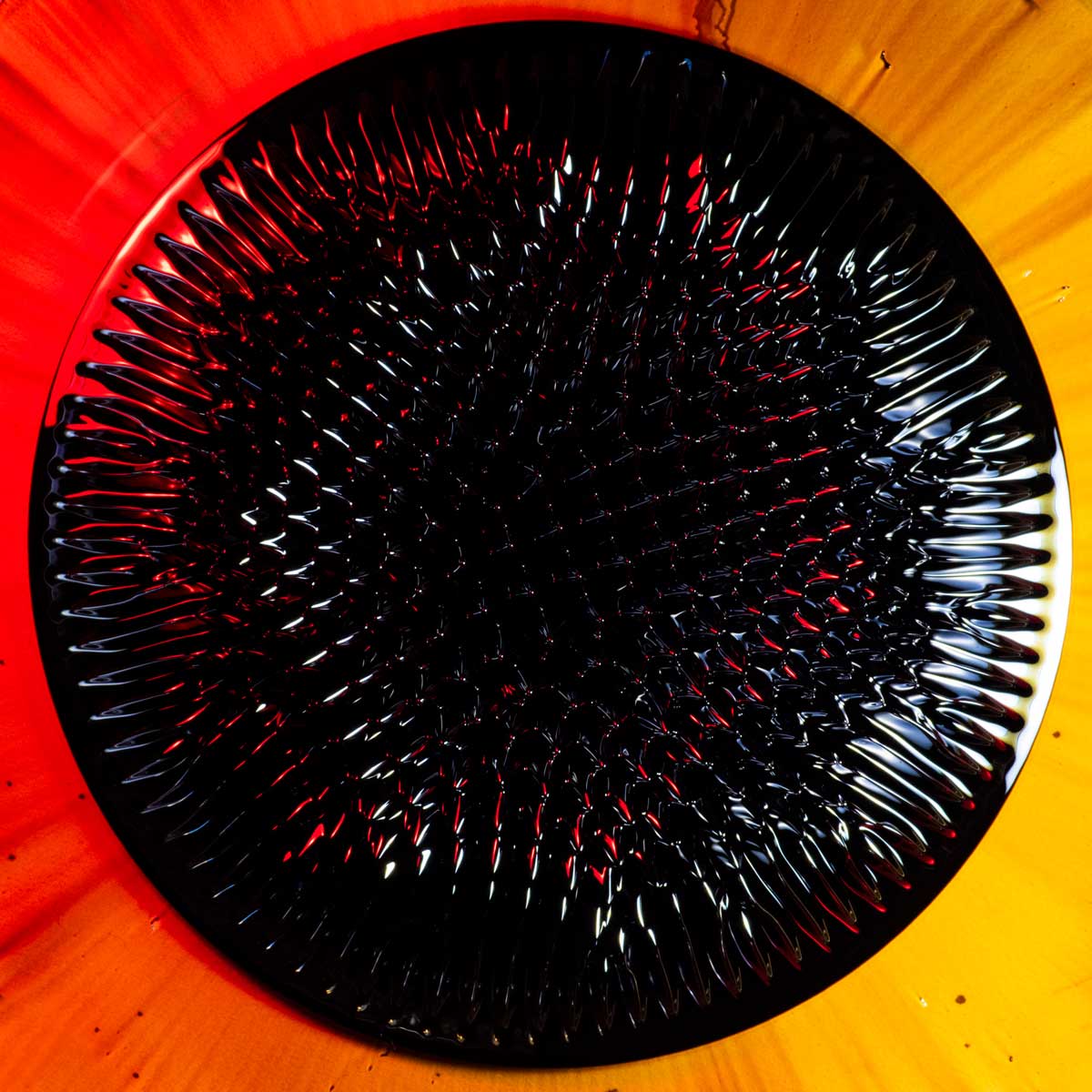 If you are into abstract videography too, small movements can agitate the fluid. It moves and reacts in very interesting ways. Capturing these tiny movements can be very interesting. (Tip: blowing on the fluid puts pressure on the spikes, allowing them to move and re-form!)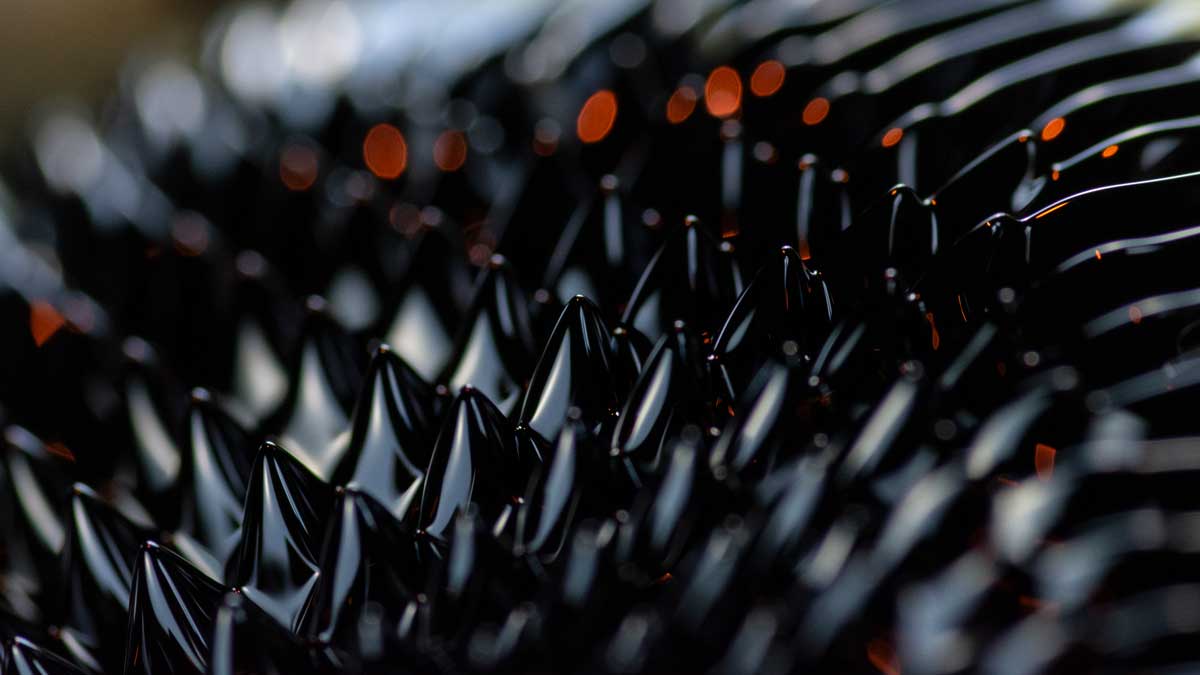 Creative Lighting
The Ferrofluid is not only challenging to handle. The black, wet nature of the substance means that contrast can be an issue. Shooting without diffused light can create so many reflections and highlights it can be testing on the eye. Of course, this may be your style for abstract macro photography, but we prefer to use diffusers.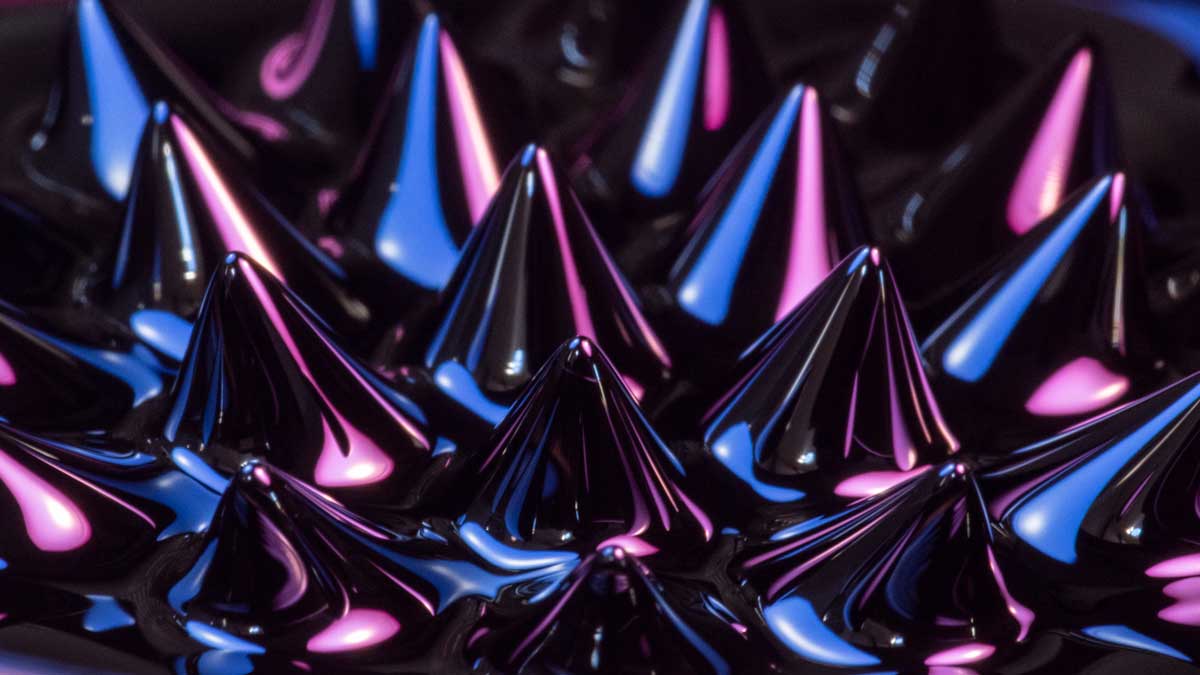 The addition of colour is the next big step to getting great abstract shots. Using the Adaptalux Studio and the coloured Lighting Arms to add some colour, takes your Ferrofluid Photography to the next level. The way the different light sources reflect up the edges of the spikes also helps to define them from one another.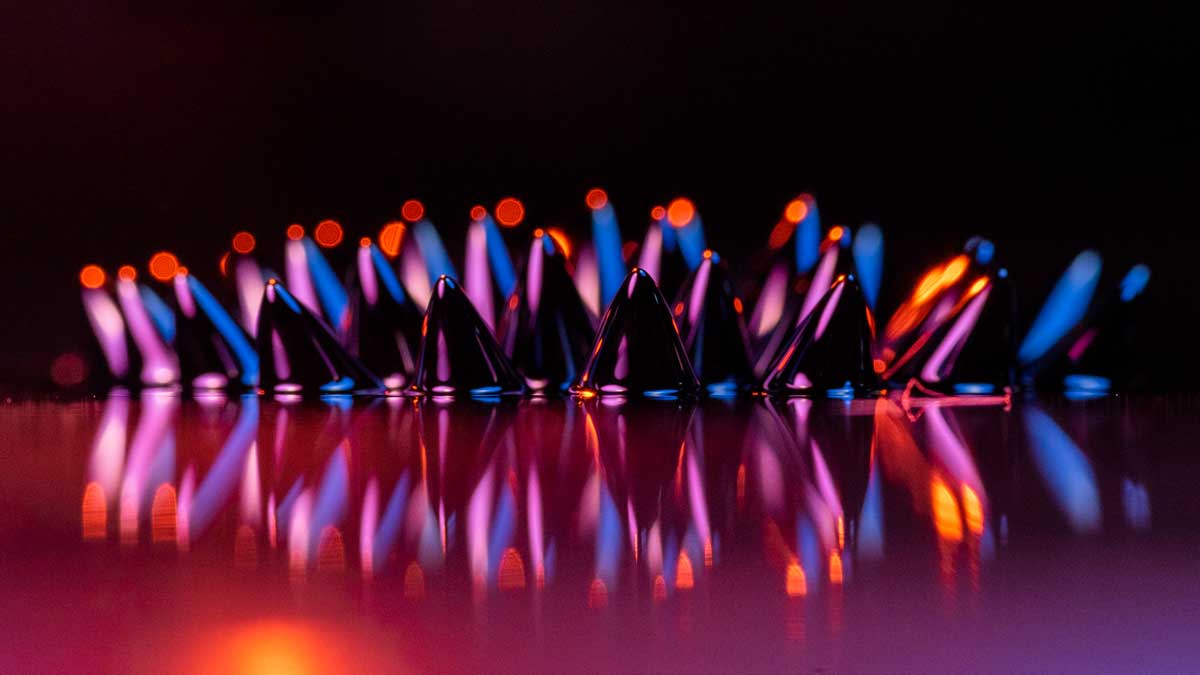 As with all macro photography, the depth of field plays a huge part in photographing ferrofluid. We were closing our aperture all the way to f32 at times, trying to get as much in focus as possible.
With a very steady setup, focus stacking might be possible however very tricky. We prefer to embrace the soft focus and appreciate it. The reflections on the fluid can be stunning and perfectly suited to colourful abstract macro photography.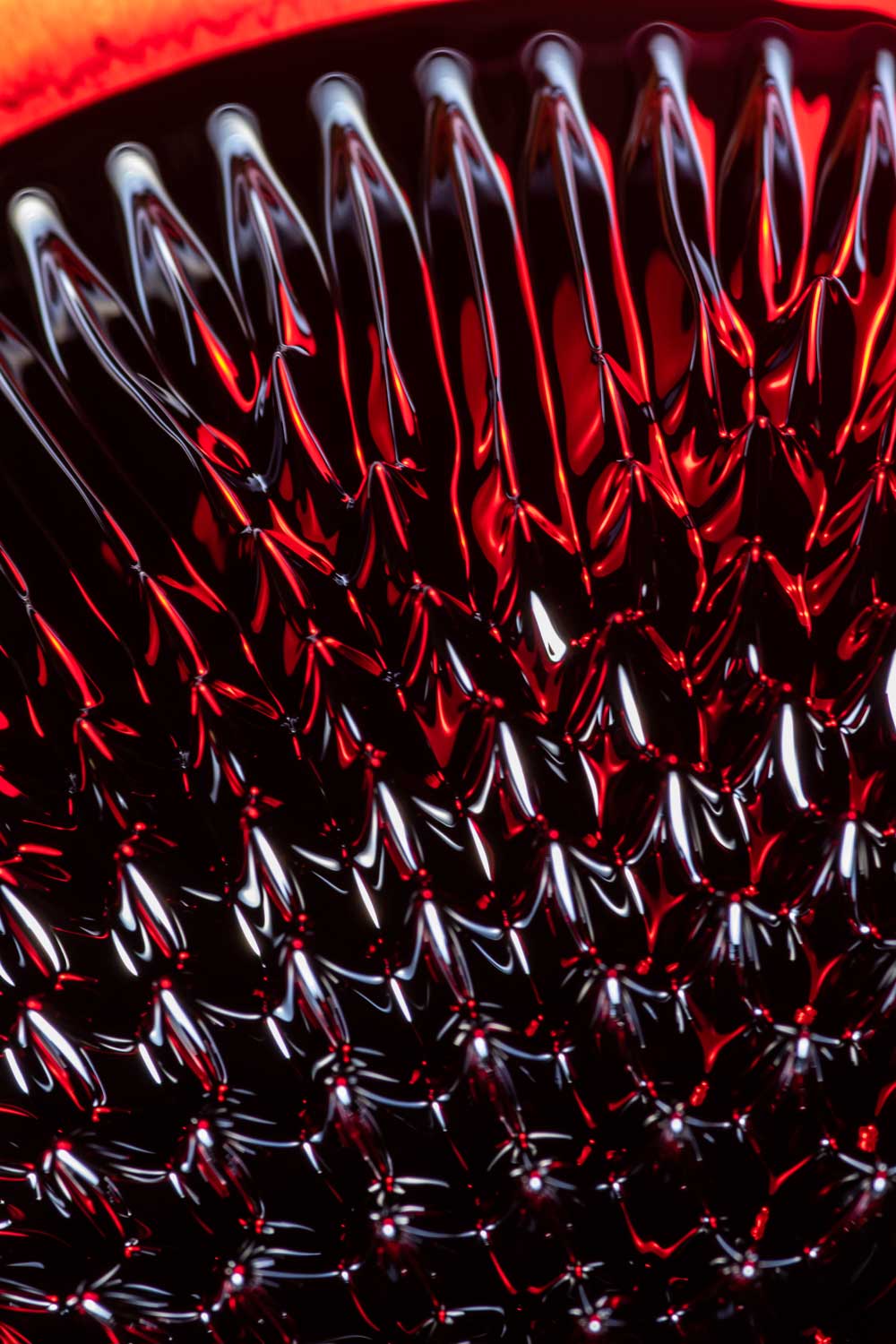 Ferrofluid is one of the most interesting subjects we have ever shot. The results from this shoot are amazing examples of abstract macro photography, which can be fun to shoot and look really cool!
Let us know if you have ever shot a subject like this, or if you decide to give ferrofluid a go!
Don't forget to subscribe to our YouTube channel for regular macro photography tutorials, ideas and inspiration!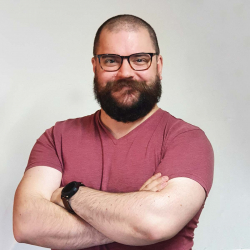 Latest posts by Ben Tuxworth
(see all)