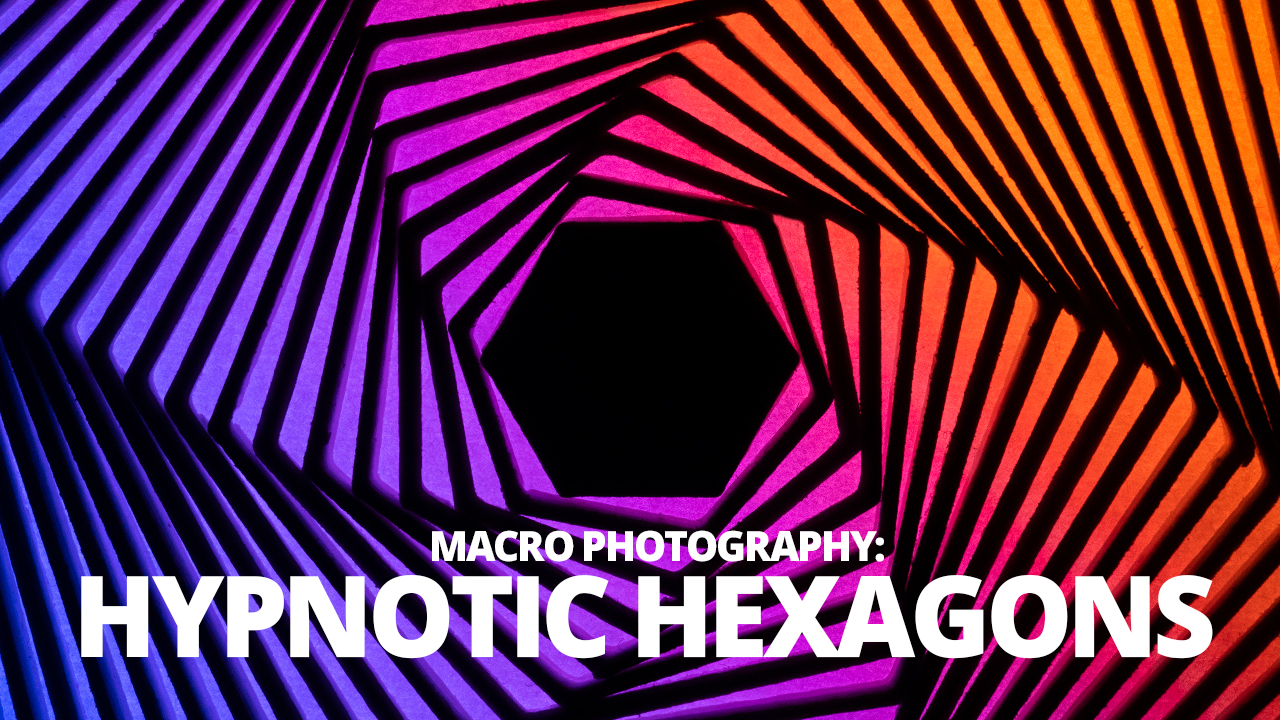 For the first time on our blog, we have a fully 3D printed macro photography subject! Today we are creating some colourful geometric hexagon art using a simple 3D printed toy.
As you may know from some of our previous tutorials, we have a penchant for colourful abstract macro photography. This tutorial is no different and uses some of the techniques we applied in our abstract paper photography tutorial.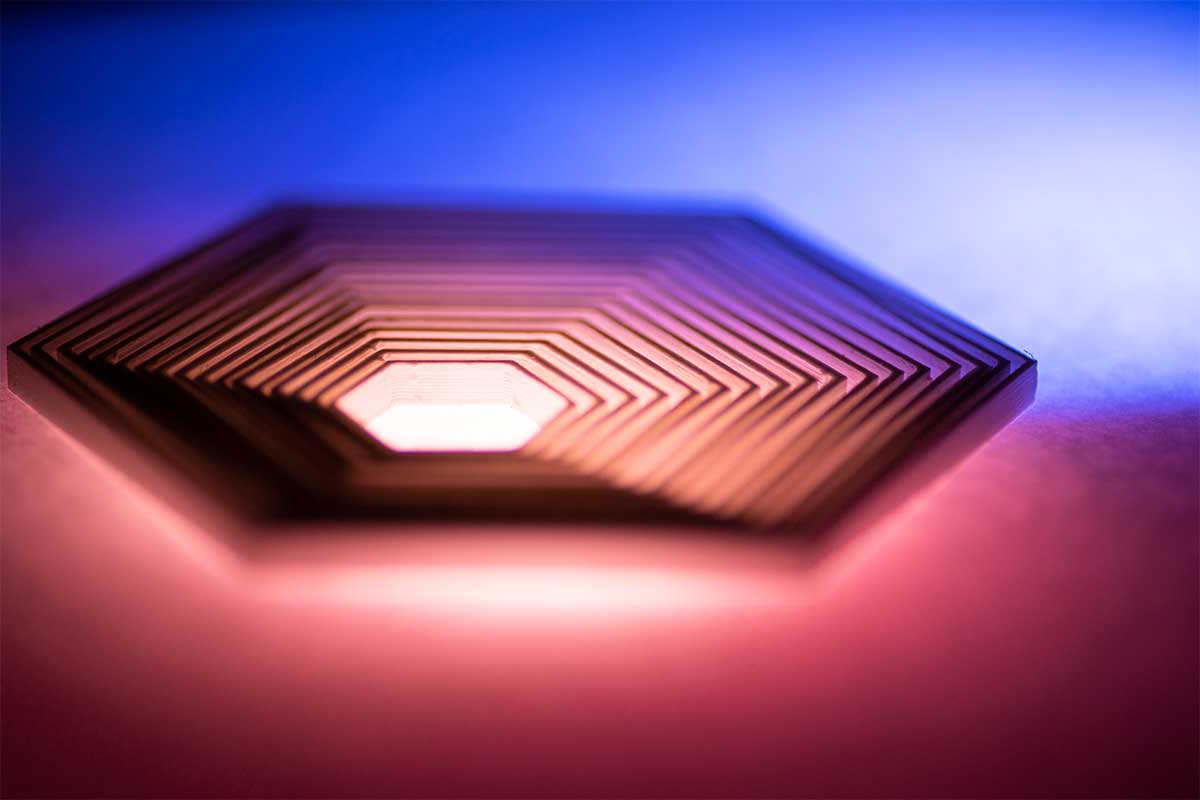 The subject for todays video is this fun, hexagonal toy. If you have a 3D printer, you can print one yourself too!
Here's the link to the 3D model – https://cults3d.com/en/3d-model/art/satisfying-hexagons
It consists of multiple hexagon pieces of different sizes. They sit inside each other and move freely within a small container. The centrepiece has a couple of magnets so the hexagons can be manipulated from behind.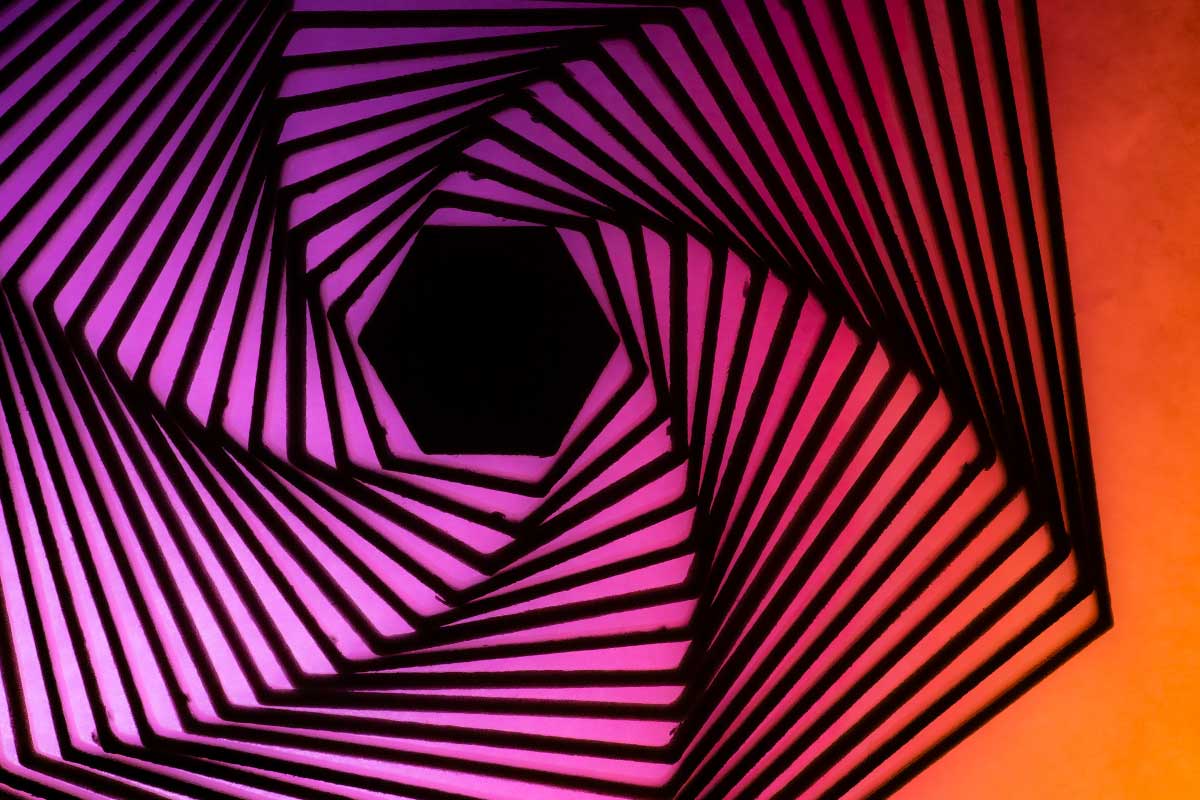 Moving the hexagons into different positions relative to each other creates some satisfying geometric shapes.
Adding some lighting and colour takes this from a curious toy to a macro photography delight!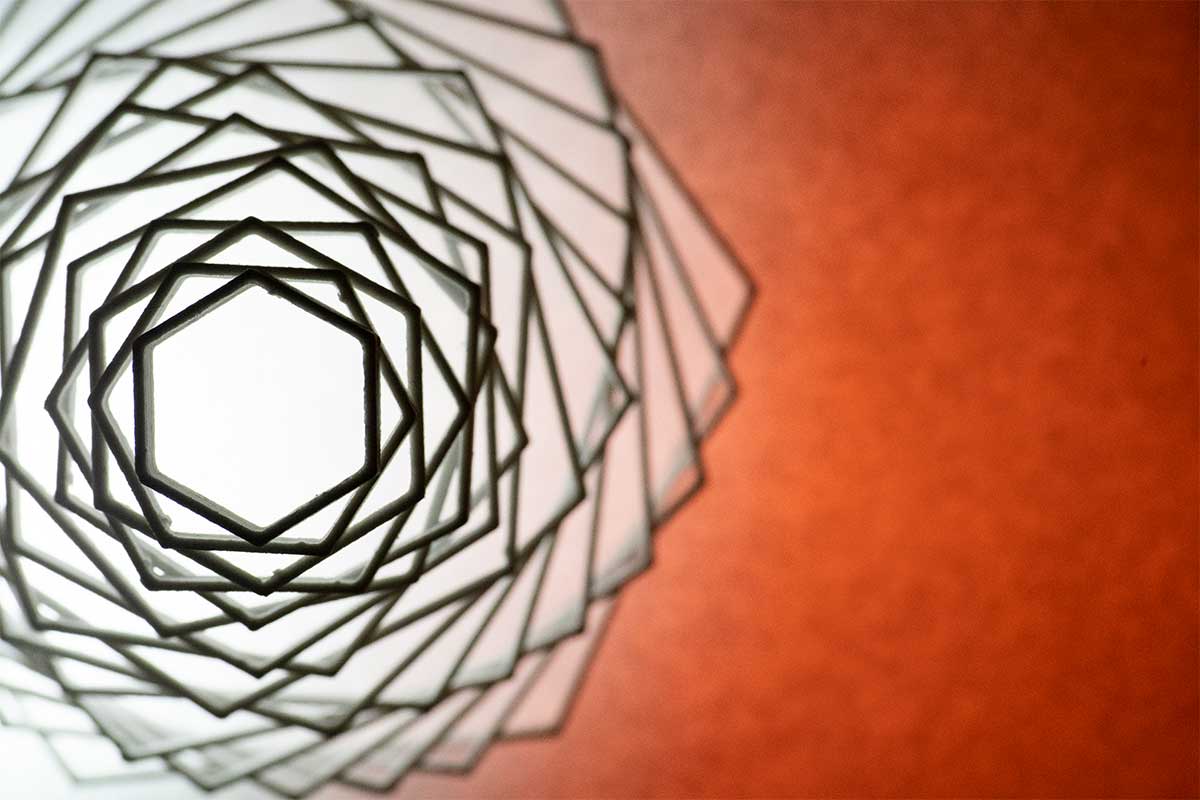 Finding shapes and interesting lines within the hexagons is easy. It's as simple as moving the centrepiece to the sides or twisting it around.
You can also stack each hexagon on top of its larger neighbour. This makes a cool spiral tower which is extra fun to explore with your camera.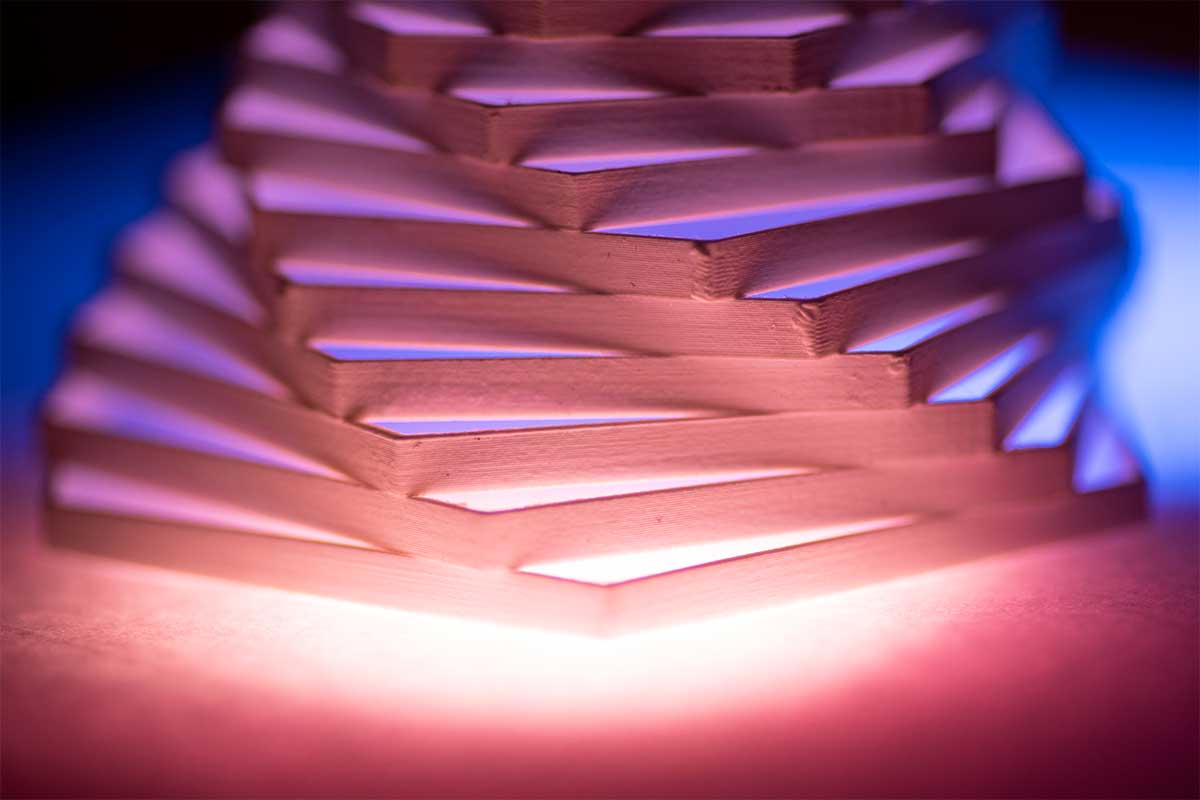 Camera Position
Many of our favourite shots were taken from directly above. Looking down onto the geometric formations that the hexagons create makes for some stunning lines and interactions.
However, this subject lends it's self to going freehand too. Move around your subject and find angles that are pleasing to the eye. Use a shallow depth of field to your advantage to add to the abstract nature of the subject.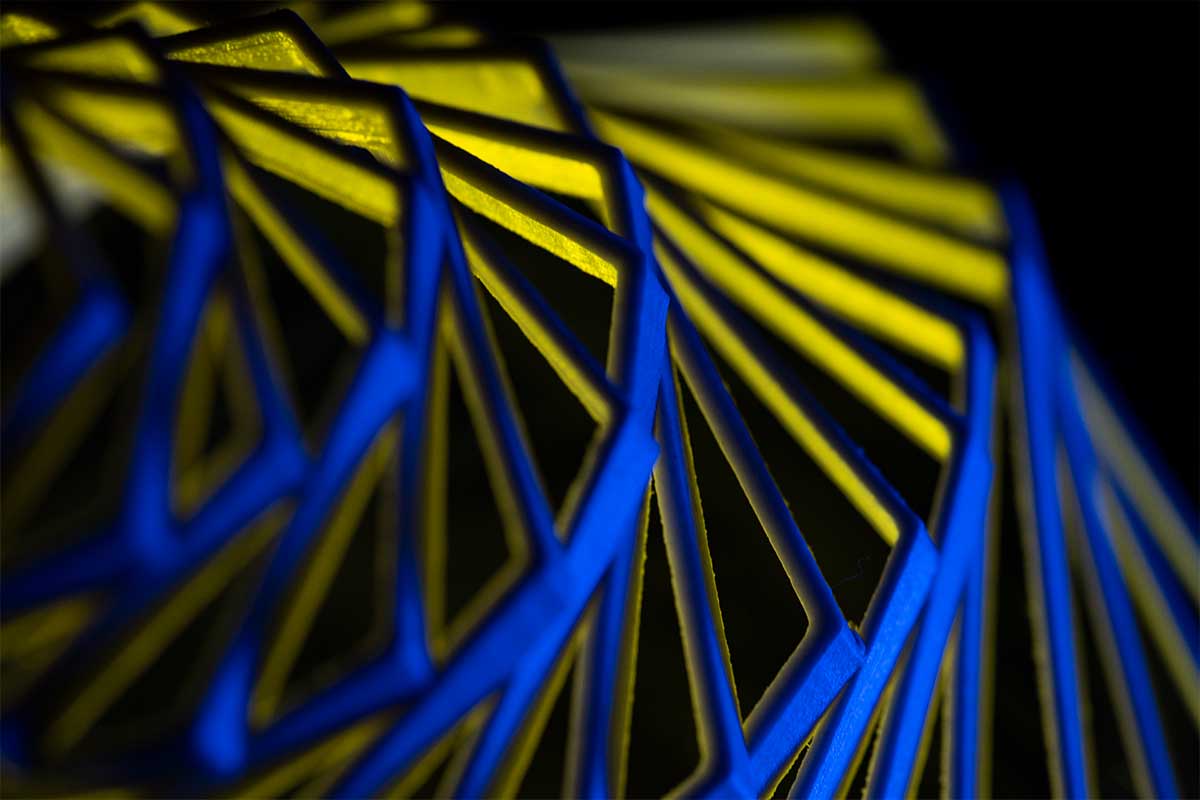 Lighting and colour
There are two ways to inject some colour and light into these kinds of images.
Firstly, the silhouette method. Place a piece of paper on a transparent surface, or use some diffusion material of another kind. Shine your coloured lights through the paper and under the hexagons.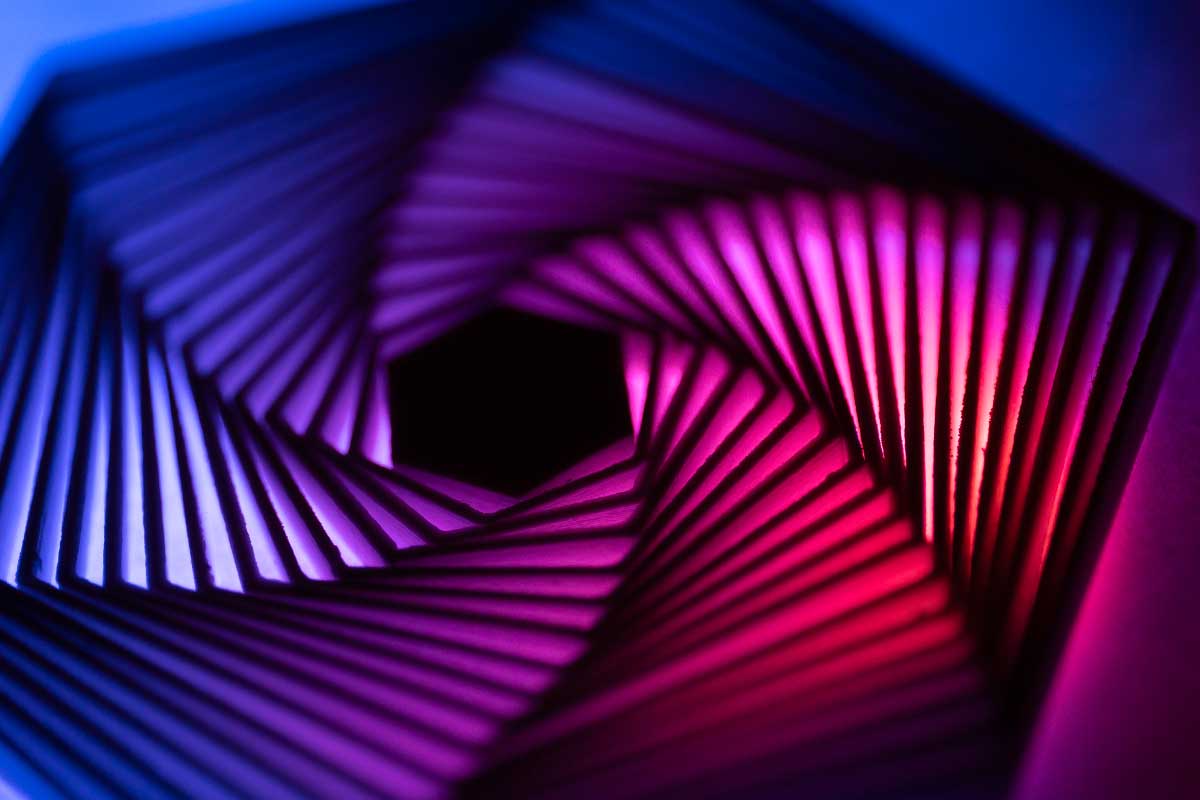 The light shines through the paper, becomes diffused and blends nicely with different shades of colour. Looking from the top, the hexagon shapes will be black on a colourful background.
The next method is more conventional. Try lighting the shapes directly. Shine lights onto your subject from the sides, below or above. The coloured light will reflect off the many surfaces found in the formation and add a lot of visual interest.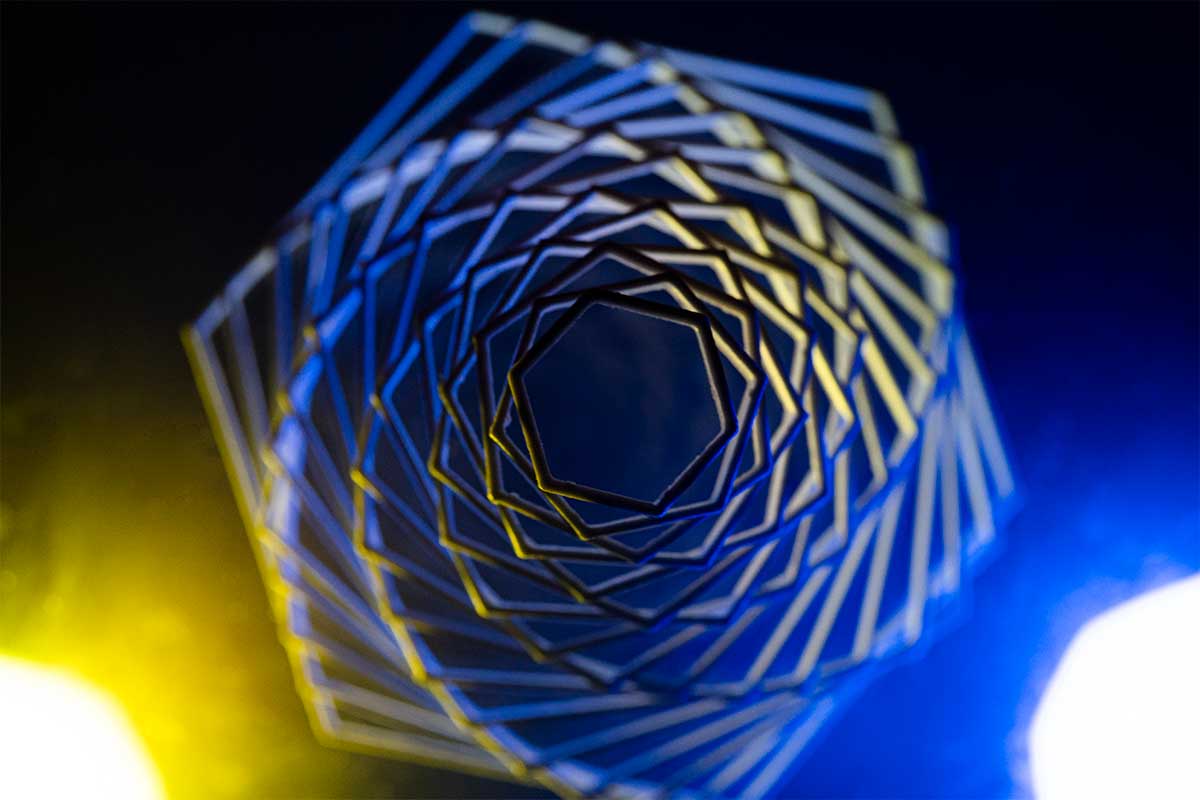 Alternatively, try a combination of both! Shine colour from below and add highlights from the side too!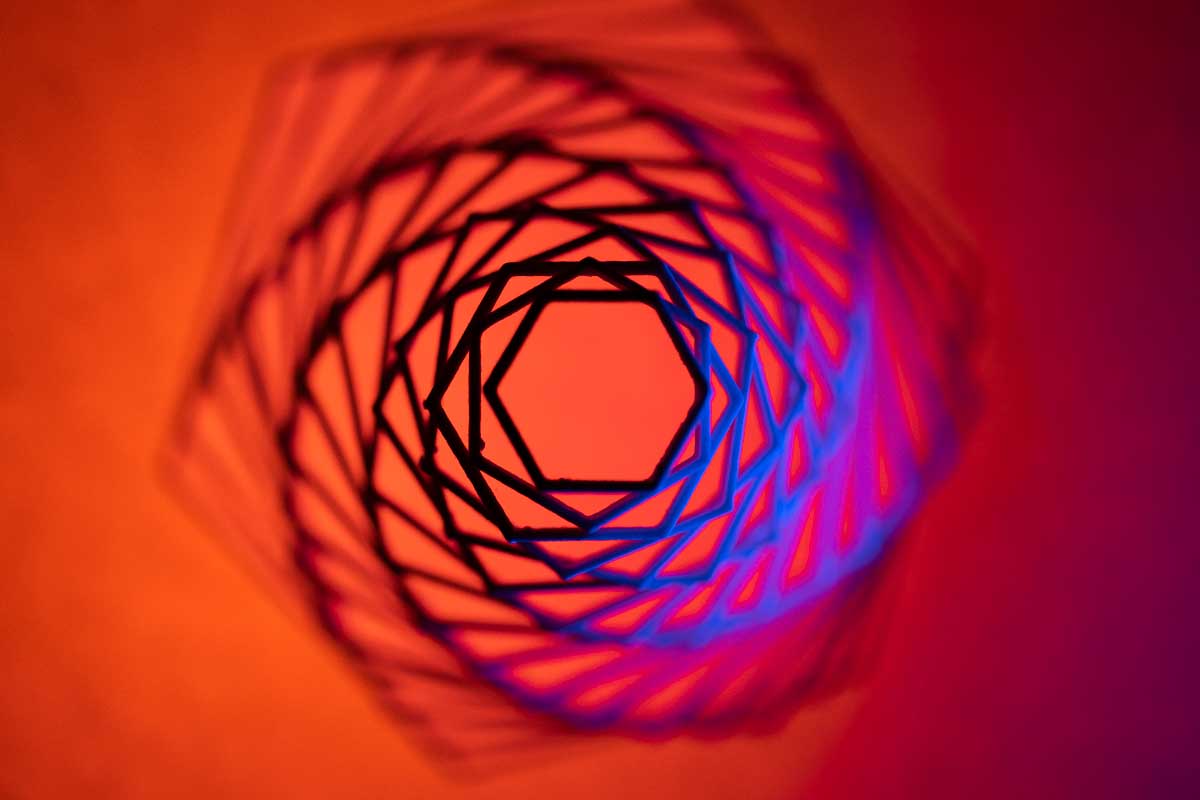 If you have enjoyed this method of creating geometric hexagon art make sure to let us know! We would love to know how many people out there are creating their own macro photography subjects using 3D printing!
Finally, make sure to subscribe to our YouTube channel for more macro photography tutorials, ideas and inspiration!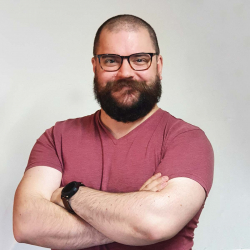 Latest posts by Ben Tuxworth
(see all)