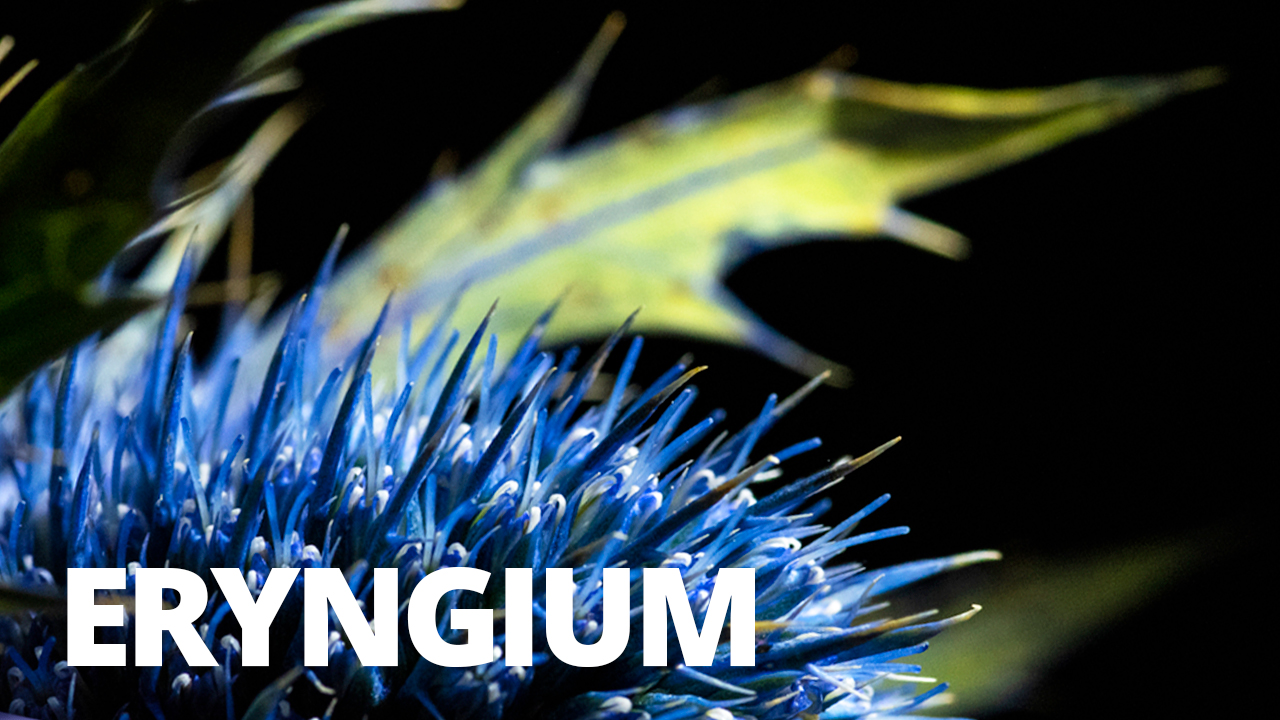 After looking at the beautiful Clematis a couple of weeks ago, we wanted to explore another flower. The Eryngium thistle we are shooting today is a really interesting macro photography subject. It provides lots of colour, interesting spikes and textures, and lots of unique features to explore.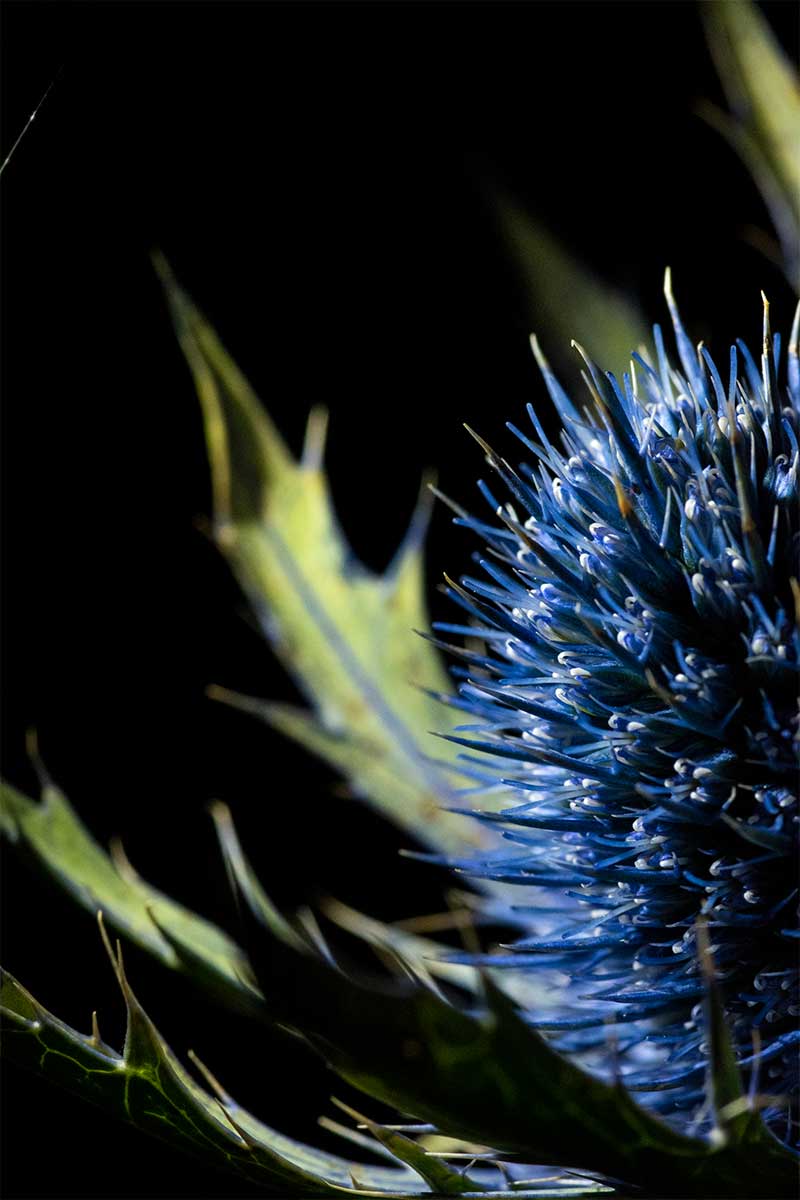 Eryngium (thistle) – Plant Macro Photography Tips
While not the most conventionally beautiful flower, it is certainly an interesting one. From a macro photography perspective, interesting colours and shapes are beautiful. Getting in close with a macro lens like the 100mm f2.8 Tokina lens made for some very interesting images.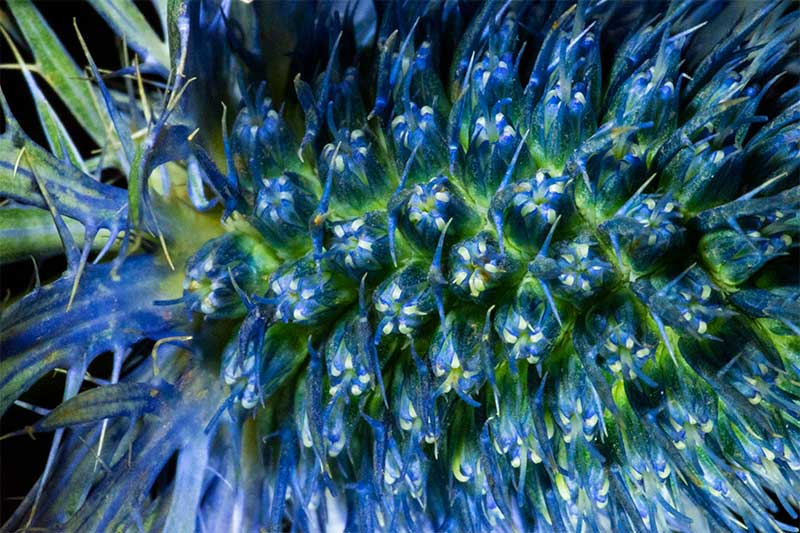 Composition
With the protruding spikey leaves all around the flower bloom, it is not easy to get a pleasing angle. Shooting from the side misses the interesting spikes. Shooting from above does not show off the beautiful centre.
We looked around for a few different angles to come at this thistle from. Don't be afraid to leave some negative space in the frame. The flower is so visually complicated, it makes for a nice contrast with empty space.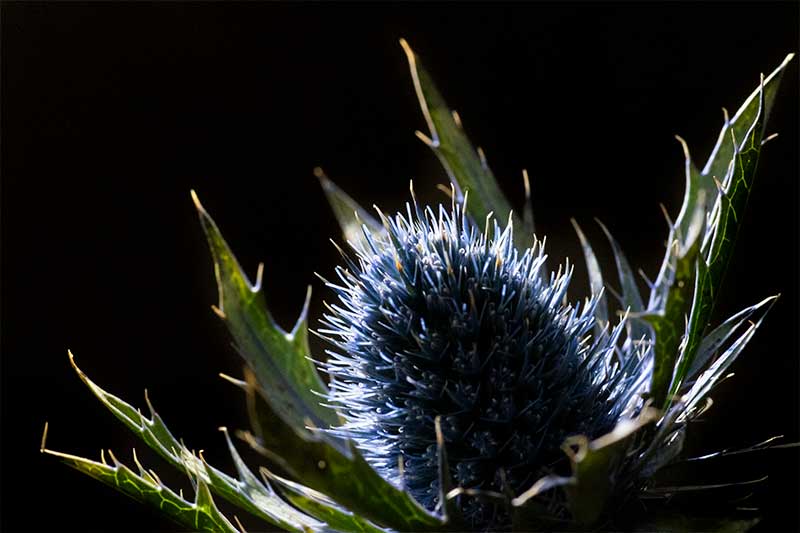 Lighting & Background
Starting with a single light is always a good choice. Building up your lighting after starting simple allows you to try lots of different styles. In this case, a single lighting arm was not enough. We found that the spices and crevasses of the flower hid a lot of detail in shadow.
To fix this, we added a second light and some diffusion. The diffusion acts to soften the highlights and bring out the shadows.
The background is underexposed was mostly left unlit. Although most of the shots had a black background, we did experiment with some coloured, lighter backgrounds too.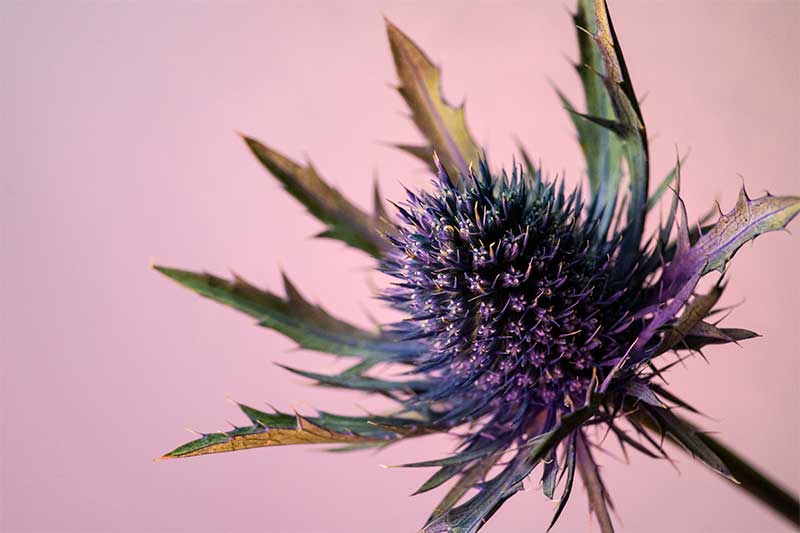 Colour
Complementing our lighting, we wanted to add some colour. The thistle already has amazing blues, greens and even yellow, but there could be more. Choosing lighting arms and colour filters carefully can complement and help bring our the colours already in the plant. Try a blue colour filter on a white arm to enhance blues in the plant!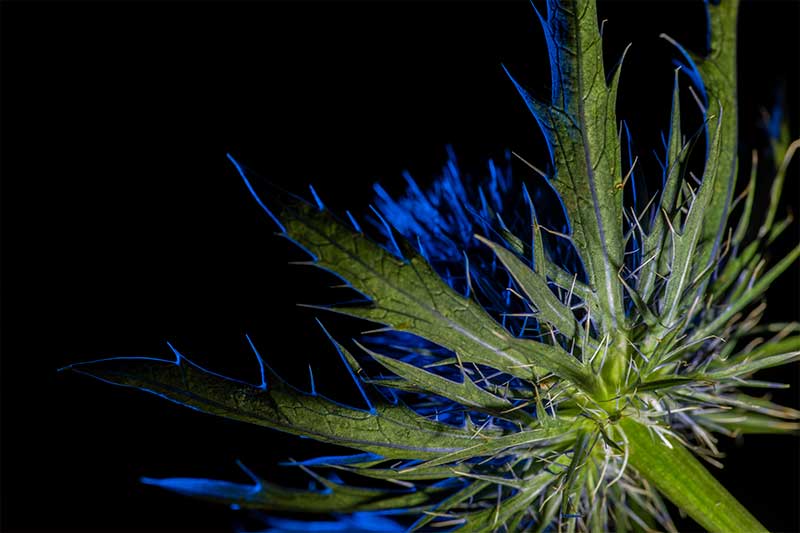 This thistle is not the easiest plant to shoot. Getting pleasing images from such a complicated-looking flower takes a lot of trial and error. The hardest part is certainly trying to get interesting lighting. Without the Adaptalux Studio, the results would certainly be flat and boring however we were able to direct the light to exactly where we needed it to get some good results!
Don't forget to subscribe to our YouTube channel for more plant macro photography tips as well as tutorials, ideas and inspiration!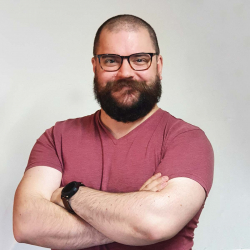 Latest posts by Ben Tuxworth
(see all)