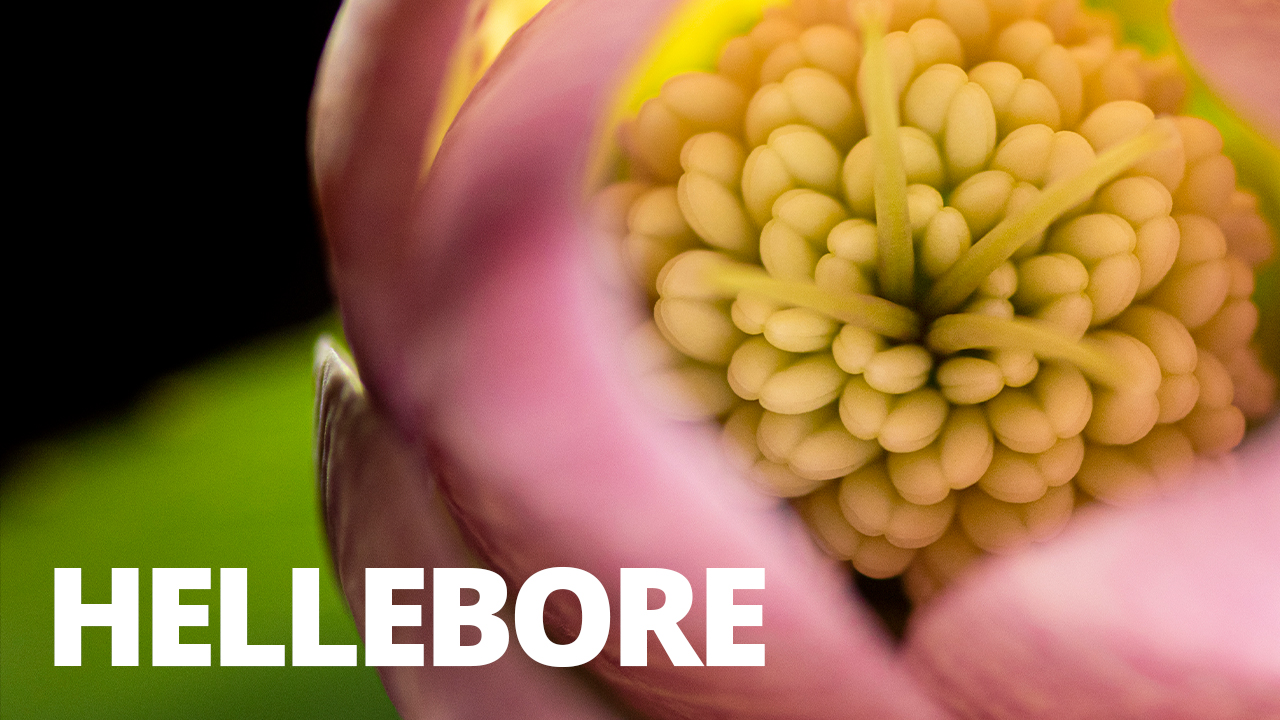 The Hellebore is a beautiful flower for some macro photography experimentation. We set out to make the most of the pink and purple pattens of the petals in this shoot. We have used a couple of techniques to get light into the flower to illuminate it in creative ways!
Creative Lighting for Flower Photography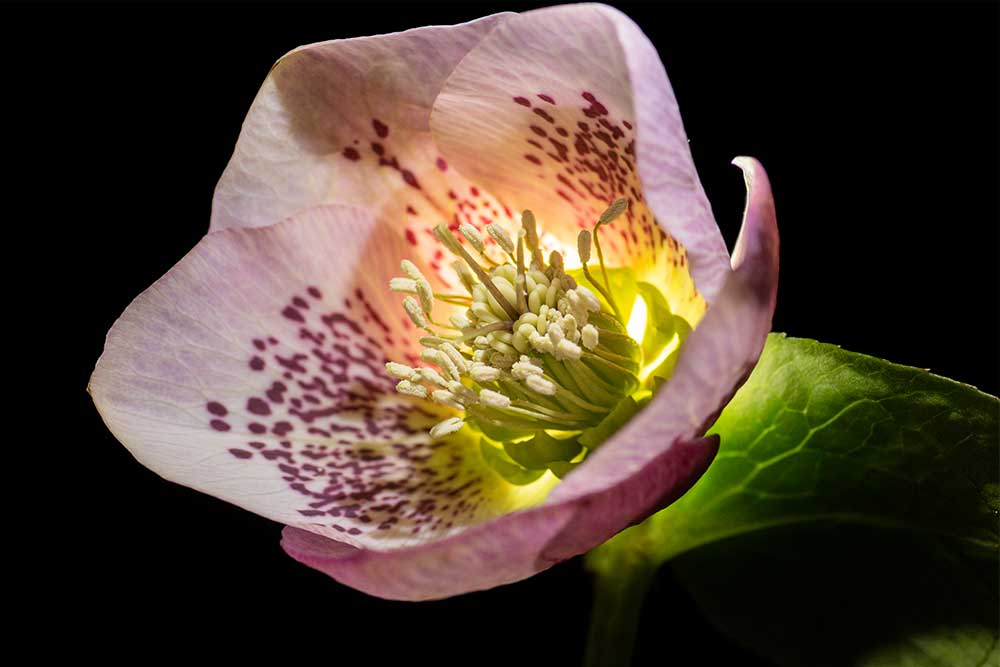 Because our flowers were not fully open for the most part, using backlighting was an effective method of getting additional light into the centre of the flowers. It makes the flower seem to glow from within!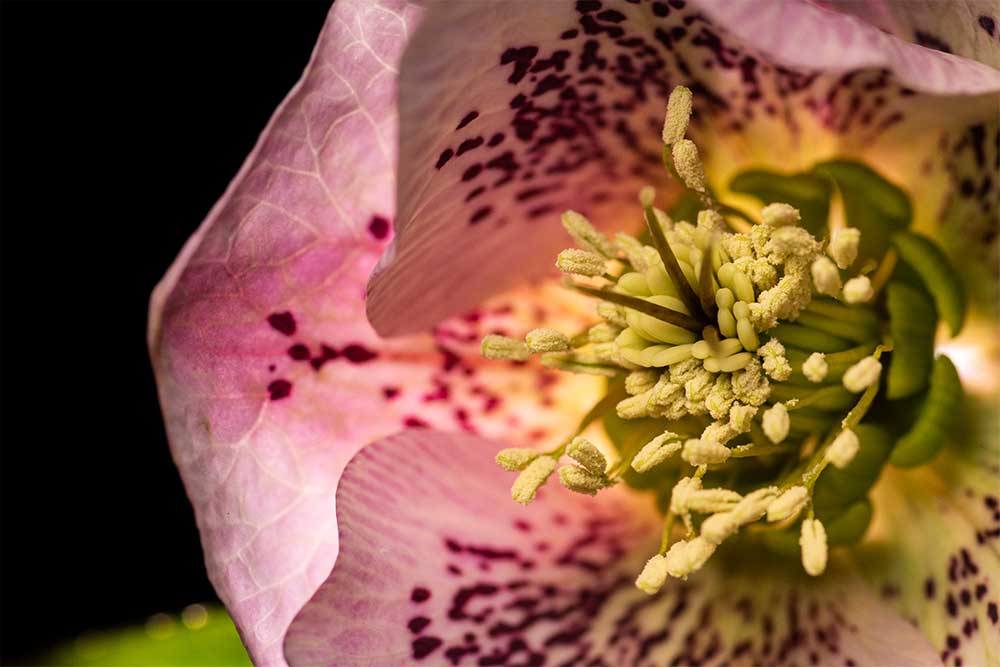 With the fully closed flower, the petals seem to glow around the outside adding colour and visual intrest to the images. Balancing your light here is important. In the image below, we used 3 light sources to add light to the top, bottom and front of the flower. They all had to be individually adjusted so as to not overexpose the outside of the flower too much and leave the centre too dark.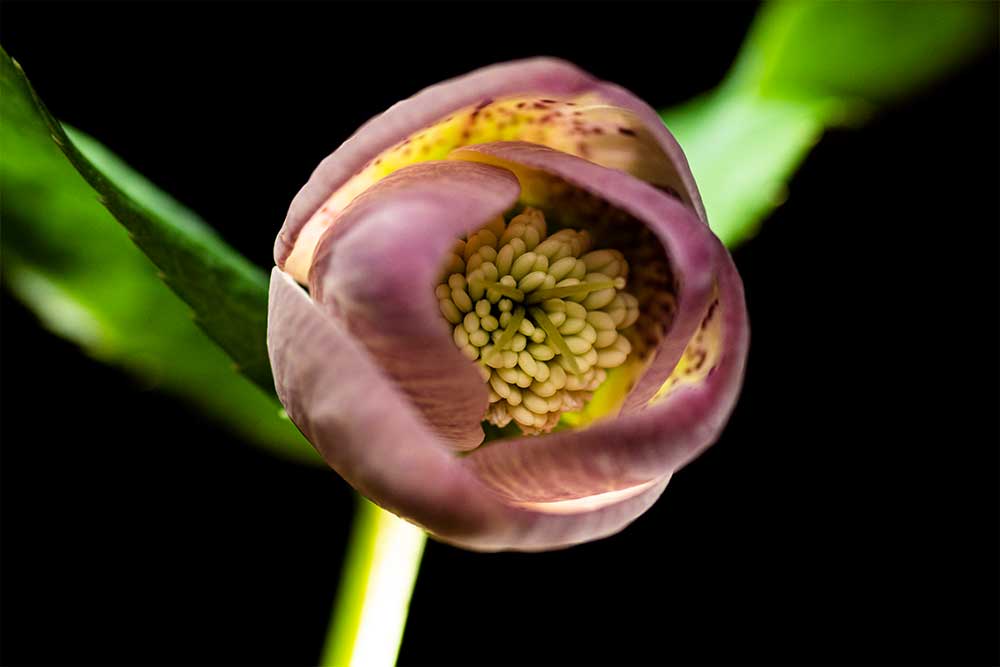 This technique of shining light through organic material can have some spectacular results. Using a small and flexible light source like the Adaptalux Studio is essential to control the light and hide the source behind the subject.
Using UV Photography
Shining light throght the flower makes it look like it's glowing on it's own. However, we can also make the flower actually glow on it's own. Using pure UV light sources, we can achieve UVIVF photography.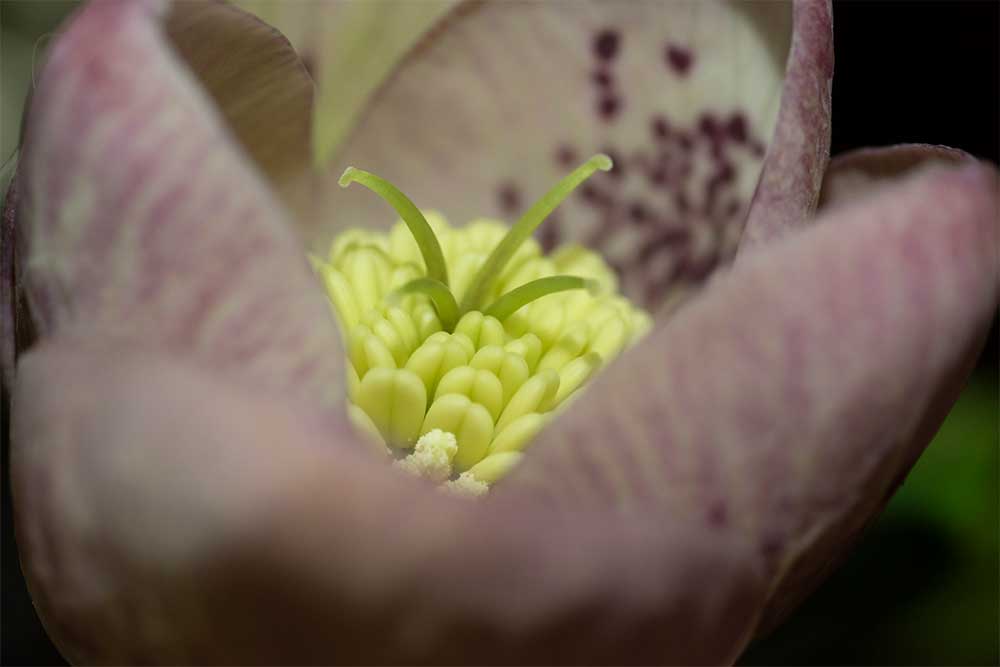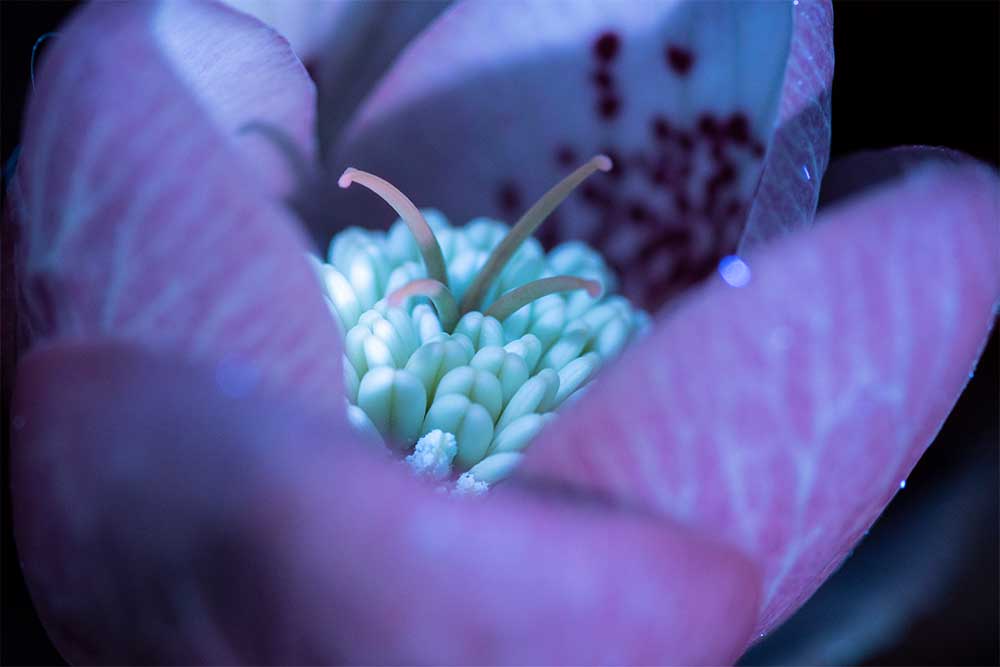 Because of the way UV fluorescence works, we can't shine the UV right through the flower any more. Getting a little UV light onto the pollen though, makes it light up in new ways!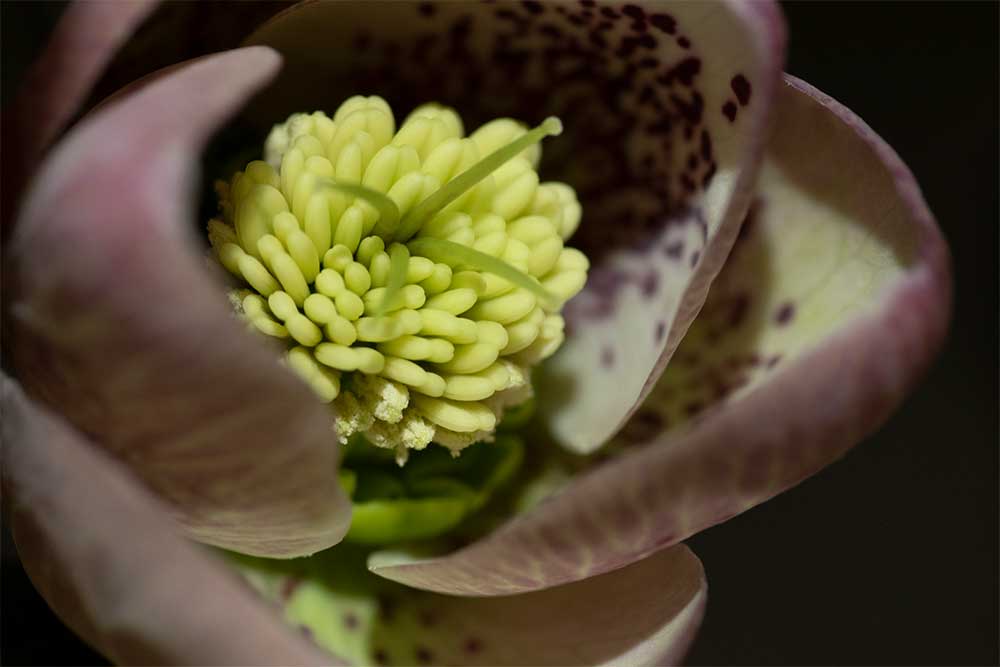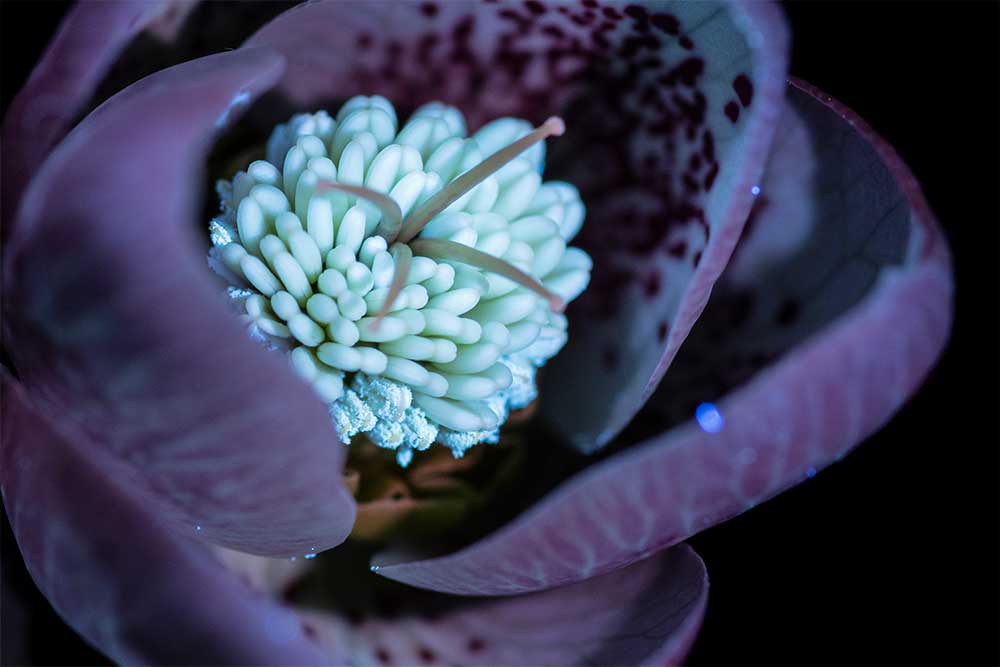 What we are seeing here, is 100% light created by the flower it's self. Depending on the chemical makup of the flower, it can create some amazing new colours. If you want to see some more examples of this, check out our recent UV lichen photography article!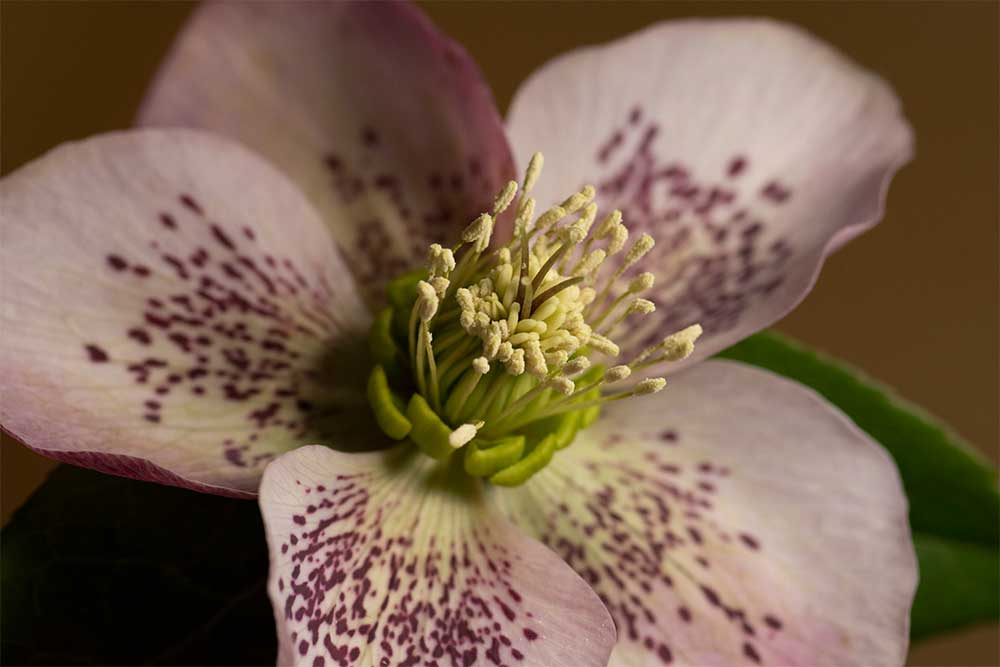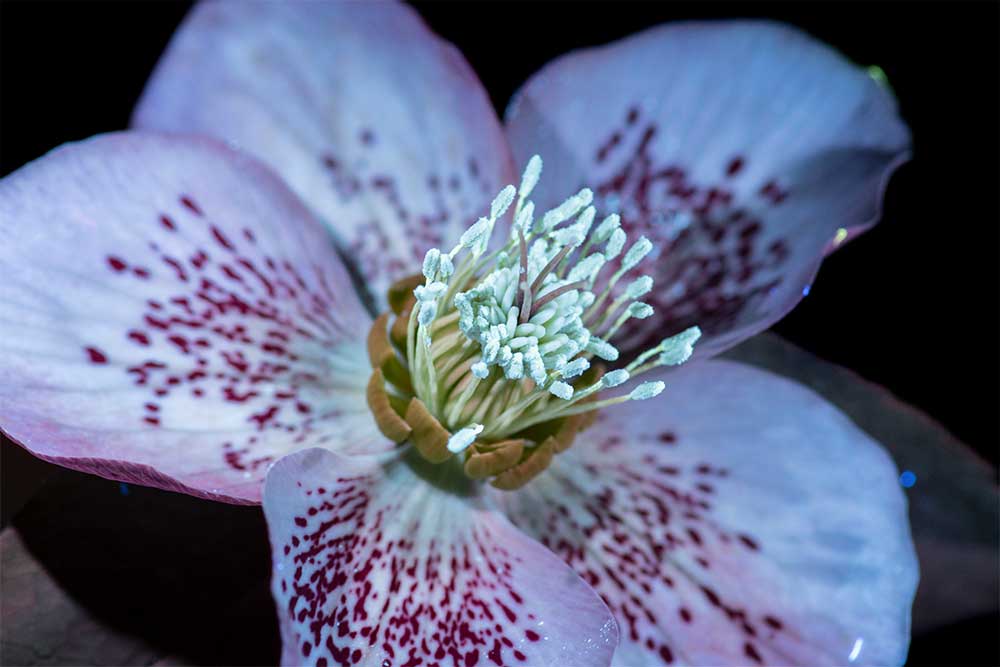 Lighting, creatively
There is certainly not a single method to lighting a subject like flowers. We encourage everyone to try our new ideas and explore their own creativity. Find new ways to add interest to your images and exploit the colour from beautiful flowers like the Hellebore.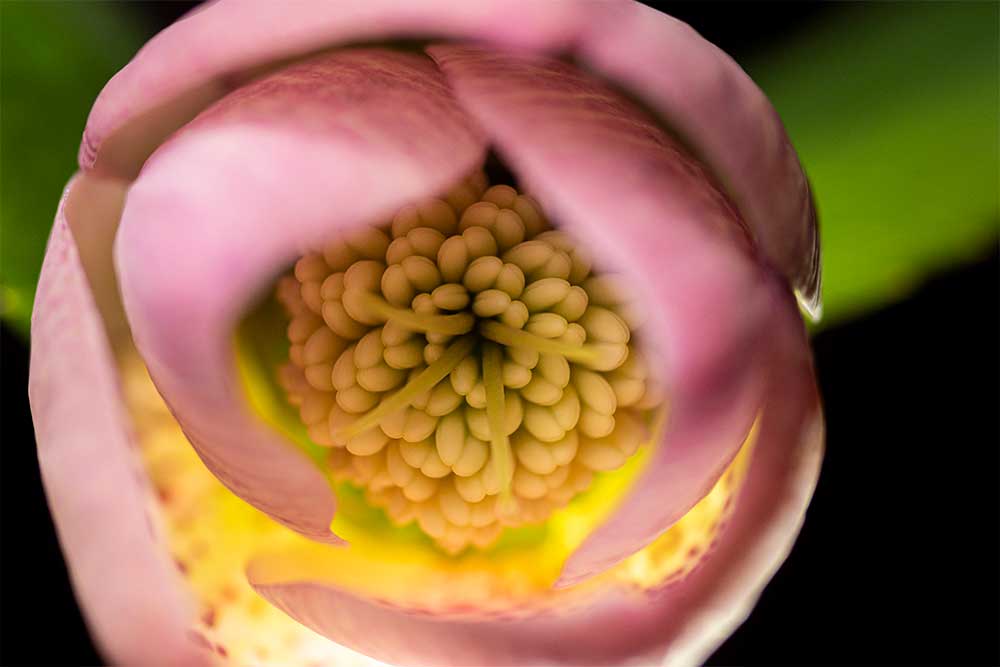 Of course, this doesnt only apply to flowers either! Most organic materials are fun to light up from behind! Dead or Alive! Find always take the time to shine some light through your plants to see what detail you can reveal inside!
Lastly, don't forget to subscribe to our YouTube channel for more macro photography tutorials, ideas and inspiration!