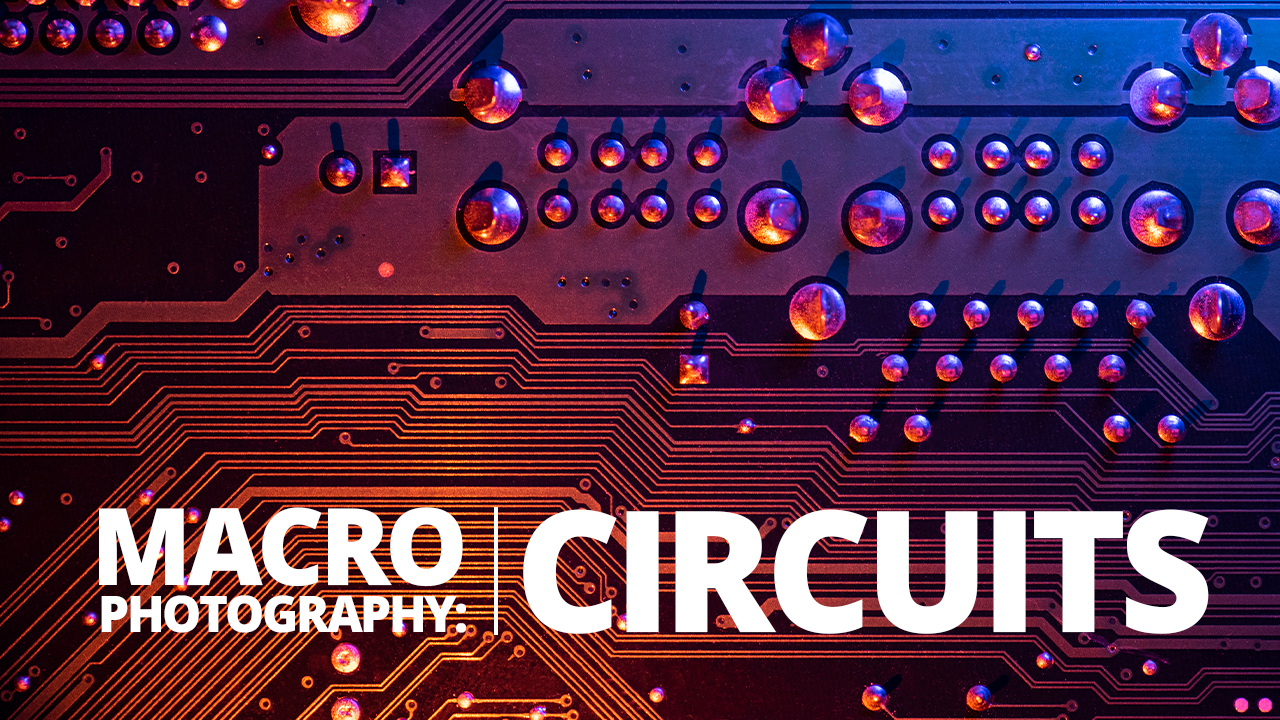 Electronics, specifically PCBs, come in a lot of shapes and sizes. Because of this, they can make really interesting macro photography subjects. In this article, we will be using electronic circuit board photography to create cityscapes and aerial shots of futuristic miniature cities!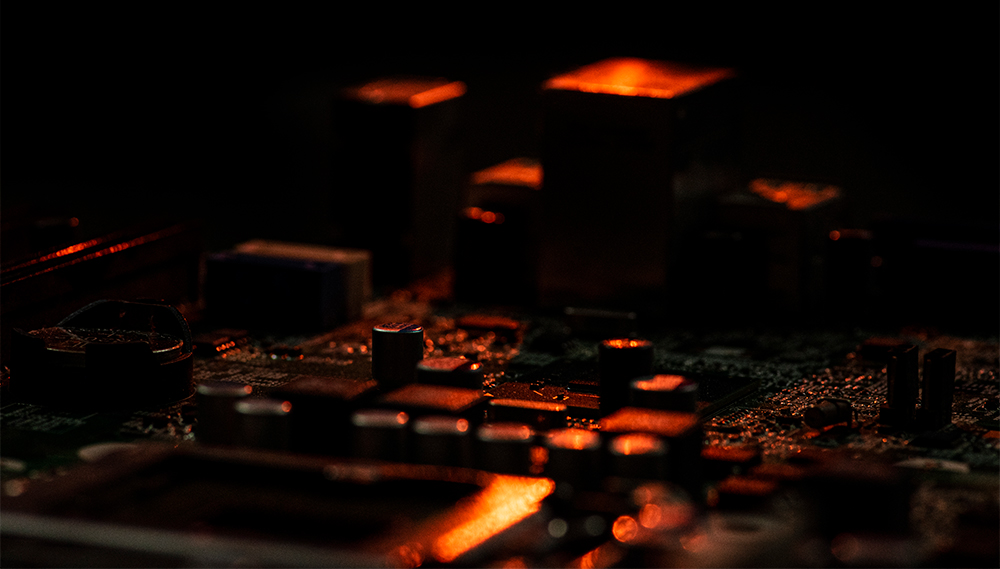 Firstly, you can find scrap electronics in all shapes and sizes pretty easily. We went to a local computer repair shop to borrow some motherboards and graphics cards with lots of interesting components to look at. Before anything else, if you're electonics are old… give them a clean! We neglected to spot this at first. The amount of dust and fluff was staggering up close!
Once you have some boards, there's two basic ways to approach this kind of photography…
Top down electronic circuit board photography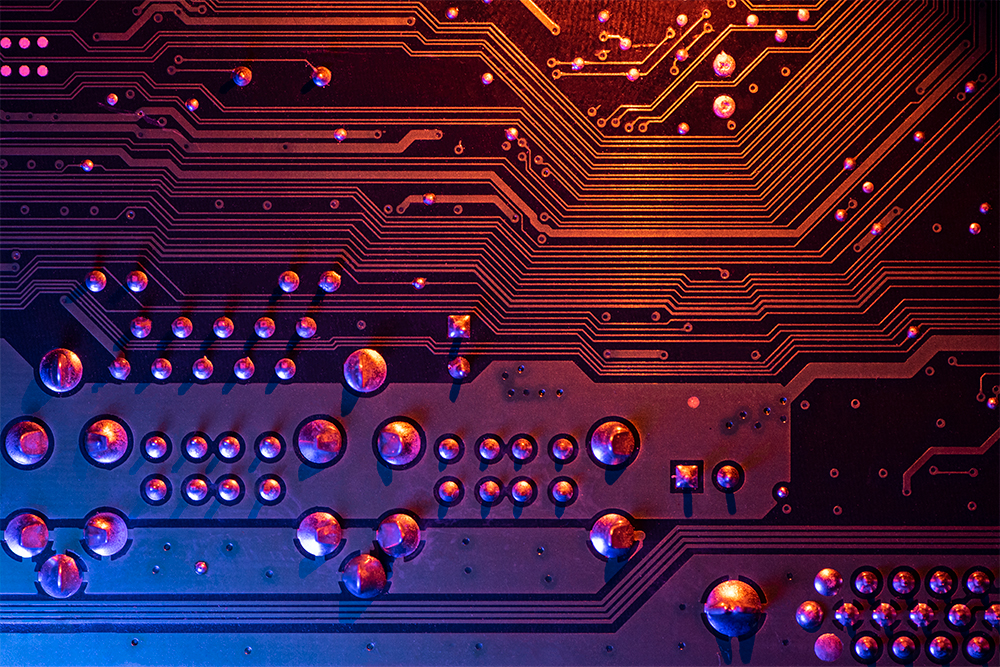 Shooting from the top down is probably the easiest way to get shots of your sci-fi city. With some imagination they can look like aerial images of roads and buildings. There are two sides to most boards. One will  have the componants, the other will have lots of tracks connecting them. It's easier to shoot the underside of the boards, where everything is flatter.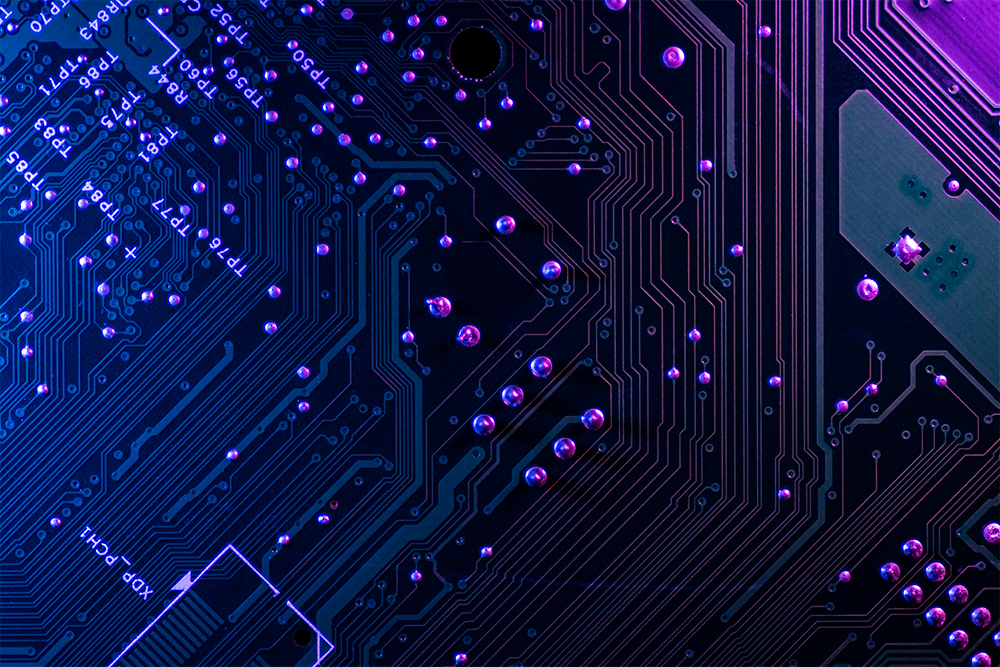 Point your camera straight down and focus on the board. Make sure the front of your lens is parallel with the board. If your lens is at an angle, your depth of field will prevent the image being entirely in focus. However, shooting from an angle can be a cool effect, which we will look at in a moment. Add coloured light from different angles to complement or contrast the colour of the boards. You can even shine light though gaps!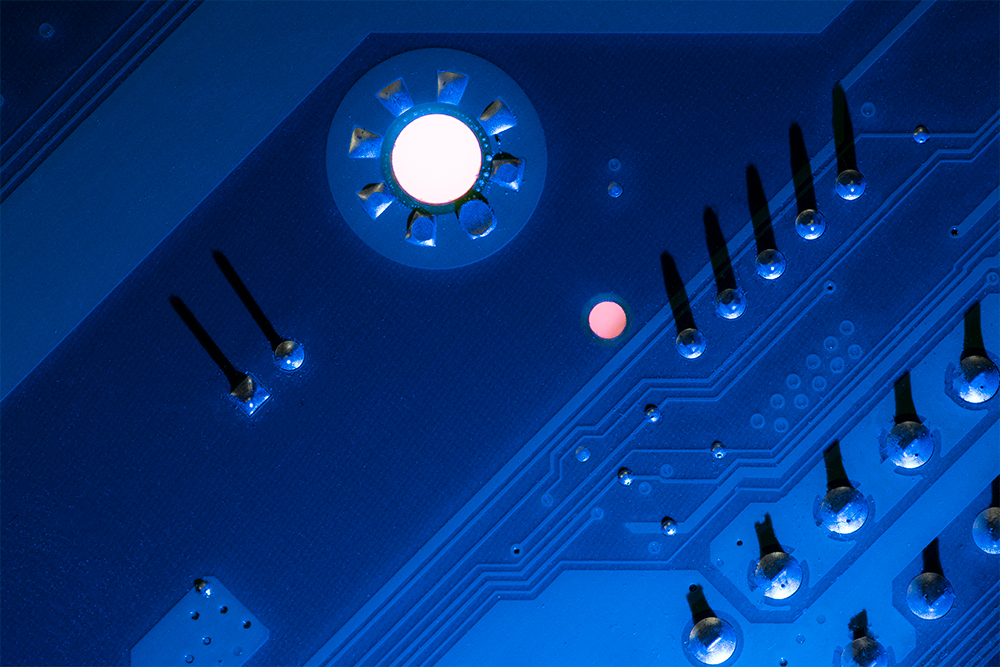 You can also shoot the componant side of the board. However, you will need to focus stack your images to get everything in focus. Focusing on the top of the componants can leave the "city screets" blurred in the background.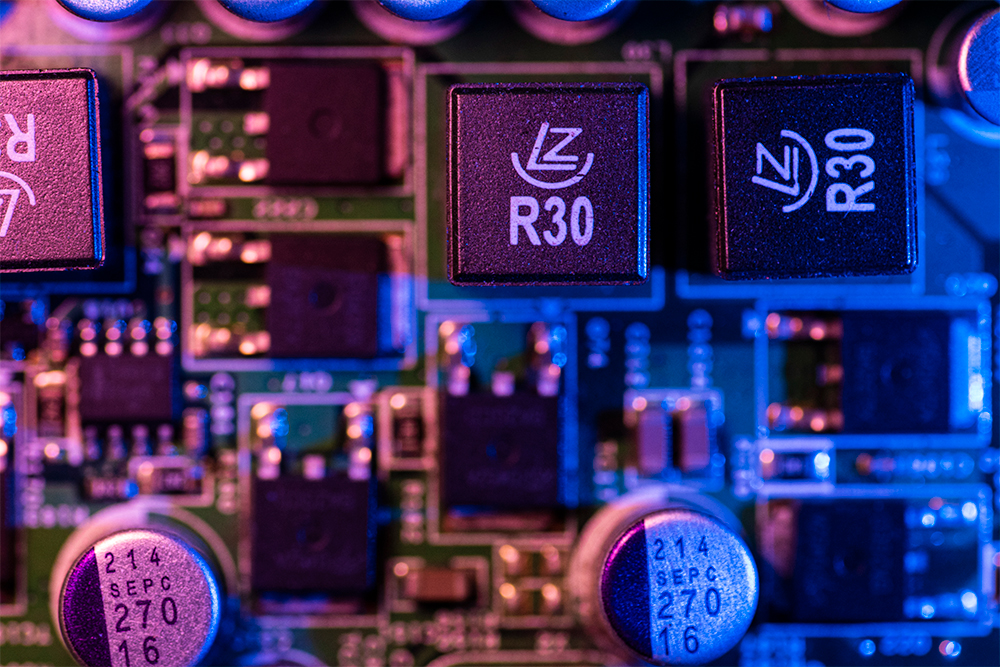 Shooting Cityscapes from an angle
Create a dreamy sci-fi look, use your depth of field to your advantage and shoot from the side. You can shoot both sides of the board to get the effect of different scales.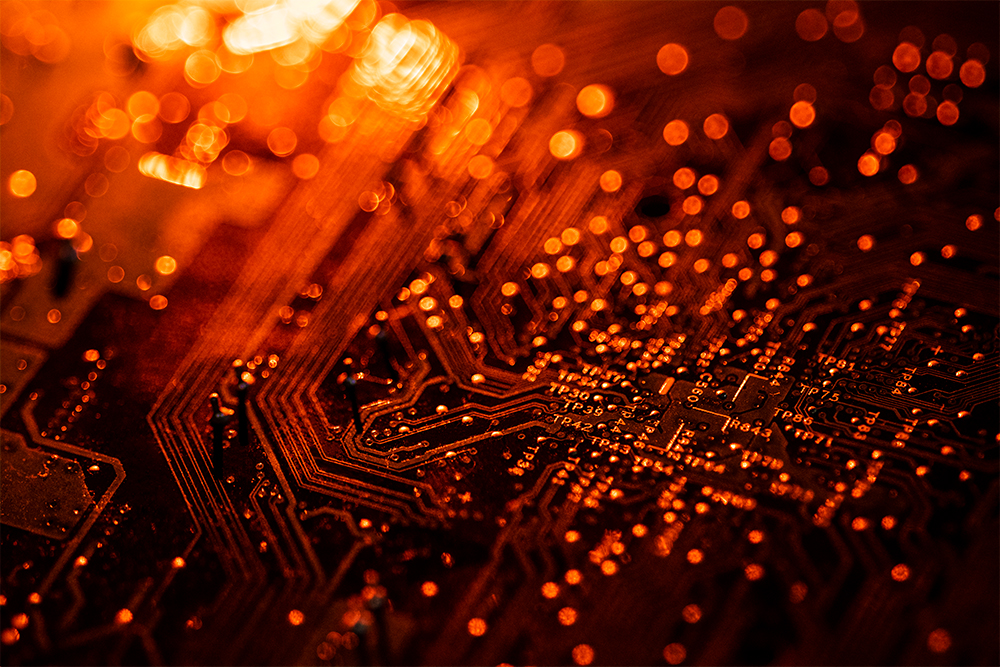 When shooting at an angle like this, we found it particularly pleasing to add a sunset. Placing an orange light behind the board reflects and makes a nice orange glow, which can look like the sun setting on your sci-fi city.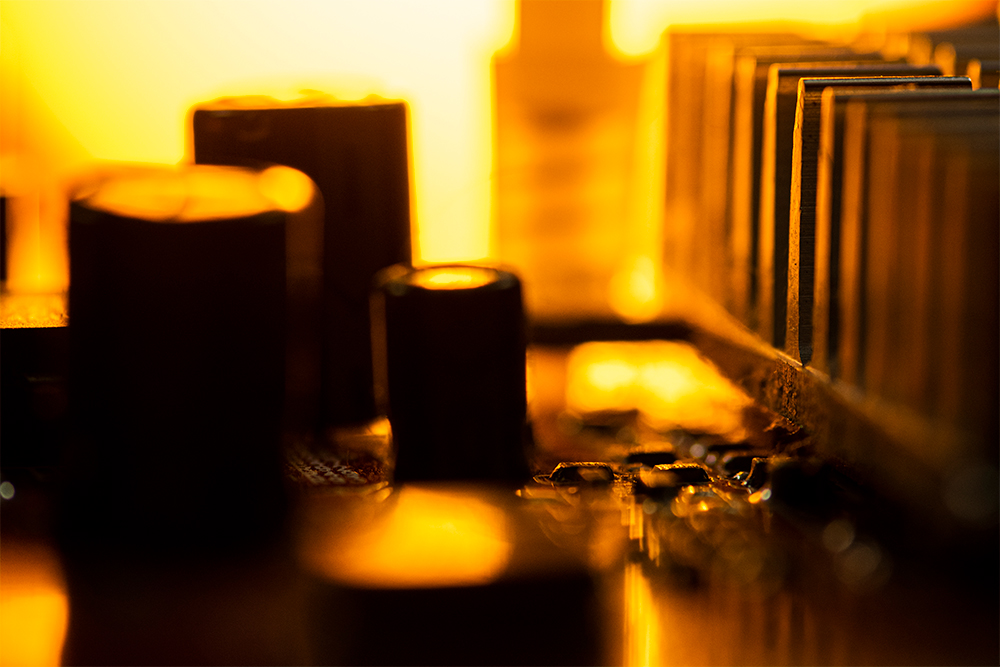 Electronic circuit board photography provides a lot of subject variety. The componants on the "3D" side of the board can look like buildings from a low angle. As you can see in the image above, depth of field can be very shallow here. Use a small aperture to maximise your DoF, or stack your shots.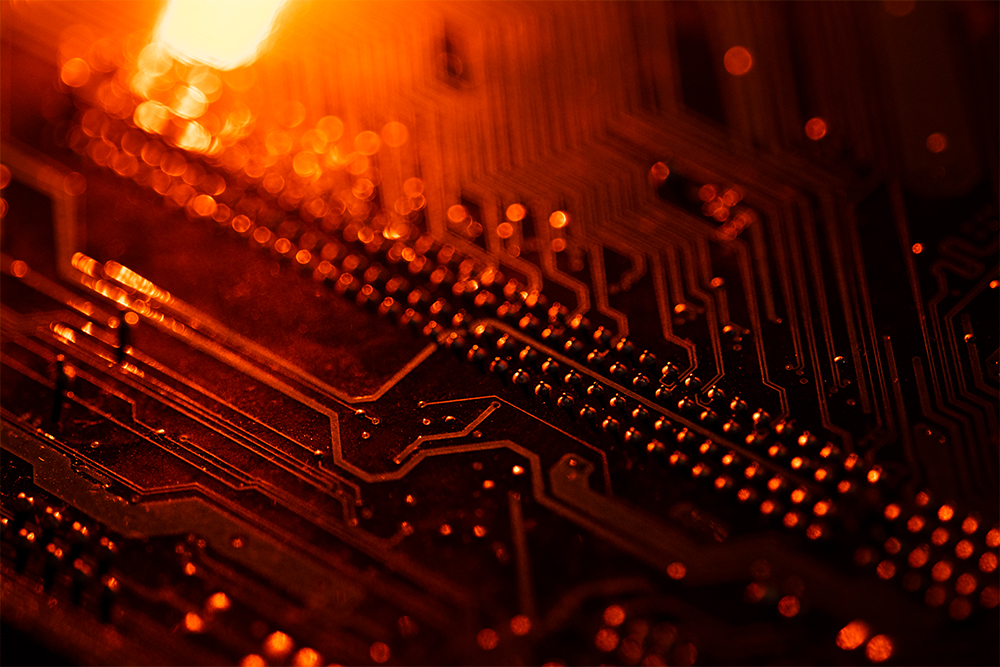 Finally, make sure to experiment and explore your electronics to find interesting formations of tracks, solder and components. There are unlimited combinations of angles and electronics to explore. If you want to explore more reflections, coloured light and geometric shapes, check out our cutlery photography tutorial too!
Don't forget to subscribe to our YouTube channel for more macro photography tutorials, ideas and inspiration!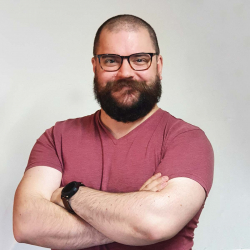 Latest posts by Ben Tuxworth
(see all)