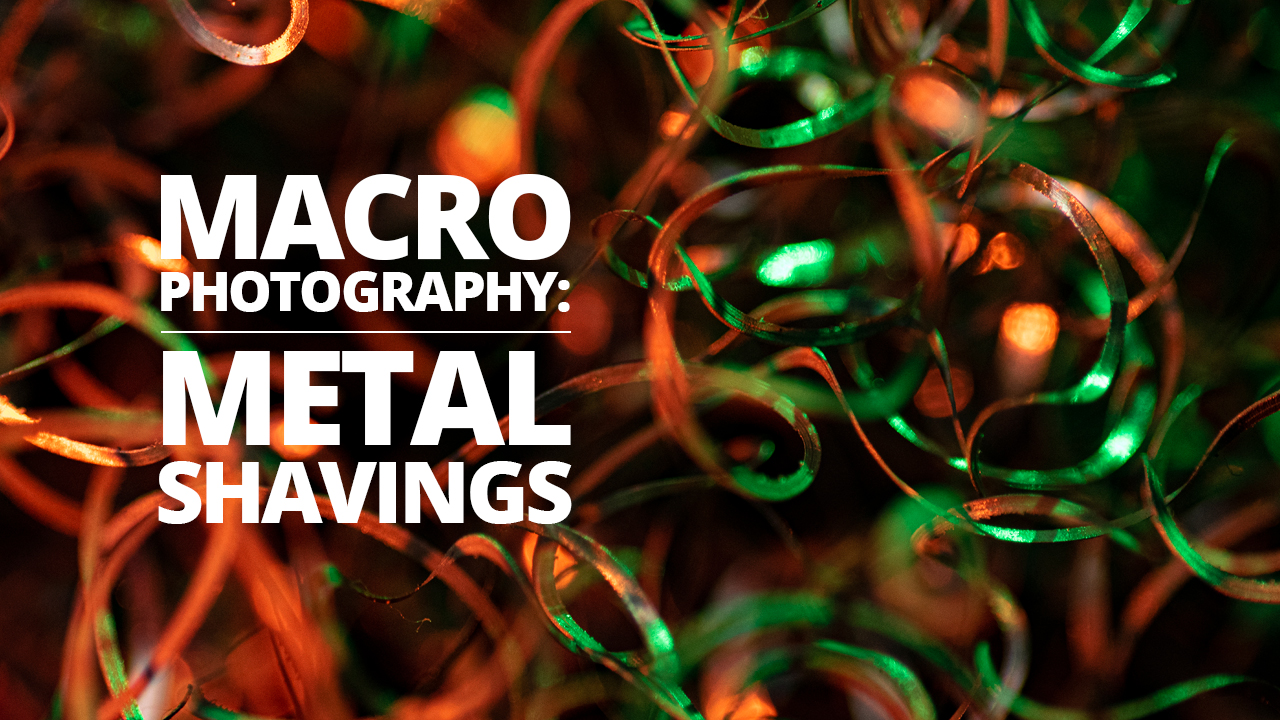 The Adaptalux Studio uses quite a few CNC machined parts. Turning parts like this creates a lot of interesting metal offcuts known as swarf. Today, we are exploring the joys and challenges of shooting abstract macro photos using metal shavings and creative lighting!
Creating Abstract Macro Photos using Metal Shavings
Ok, we're aware that most people don't have metal shavings lying around at home to practise on. However, any small reflective subject has similar photographic issues that need to be overcome, or taken advantage of.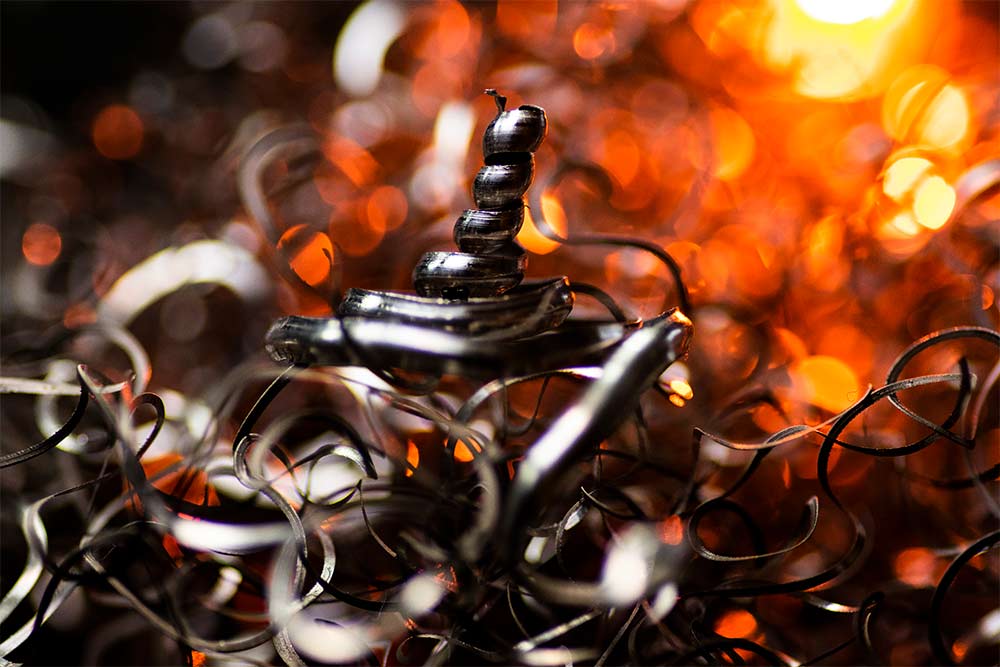 Similar to our recent exploration of cutlery, the first thing we need to look at is reflections. This stuff has pretty uncontrollable reflective properties. This means that if there are any sources of light or colour in your shooting area, it will show up in multiple spots on your subject.
In the shot below, we have no main light, you can see the coloured reflections of hands, windows and wood in the image.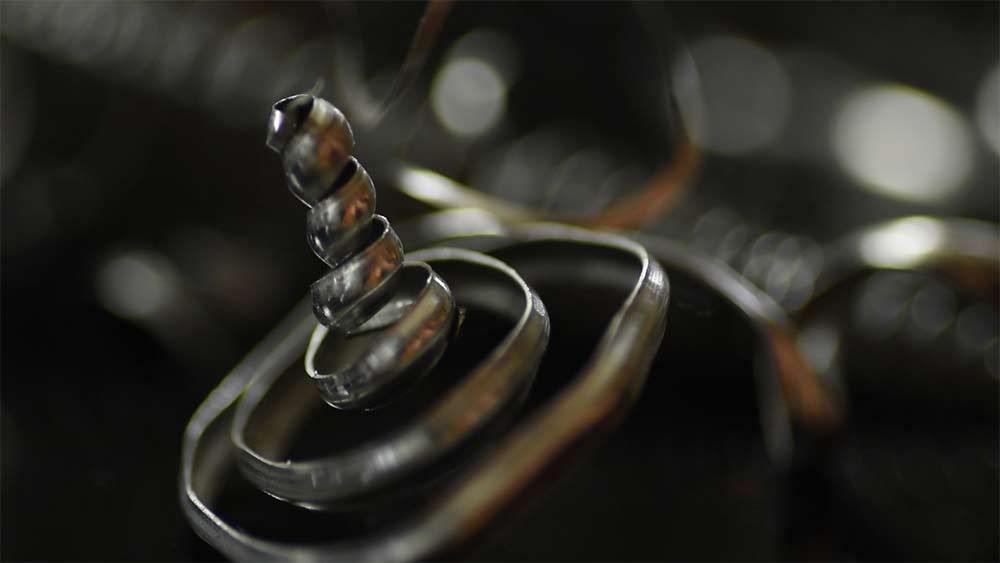 To handle these reflections we need to reduce the ambient light, or compensate for something much brighter. This means either removing sources of light in your shooting space, or getting a brighter light source. Bright clothing can also reflect light and colour onto your subject, so wear something dark when shooting reflective objects.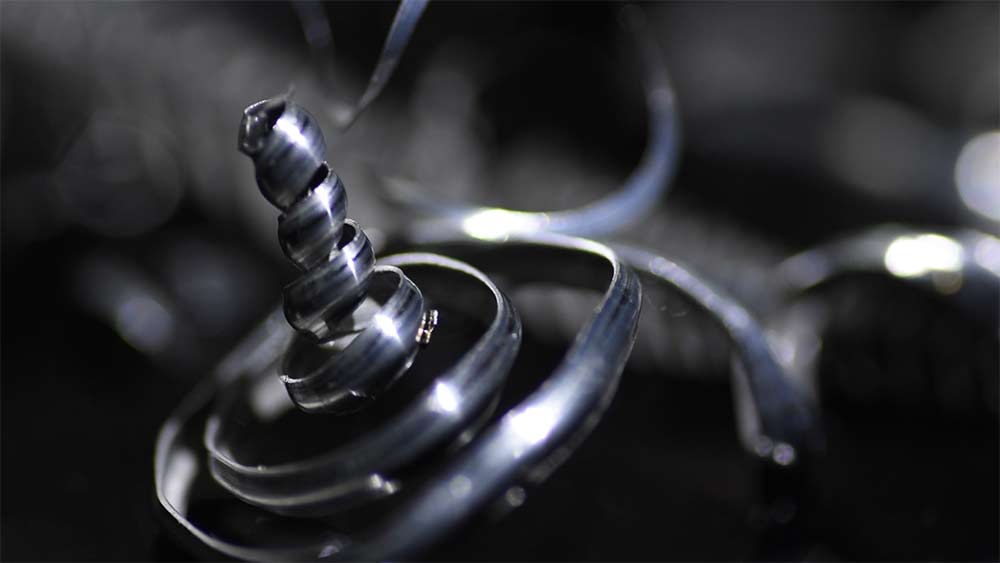 The powerful light of the Adaptalux Studio is more than enough to counteract ambient reflections in a subject like this. Once you expose for the bright photography lights, other light is dim in comparison.
Black and white images of shapes and spirals like these can be amazing. However, we always like to add some colour to take our abstract macro photos to the next level. In the shot below, we have a Cyan and Green Colour Filter attached to 2 white Lighting Arms.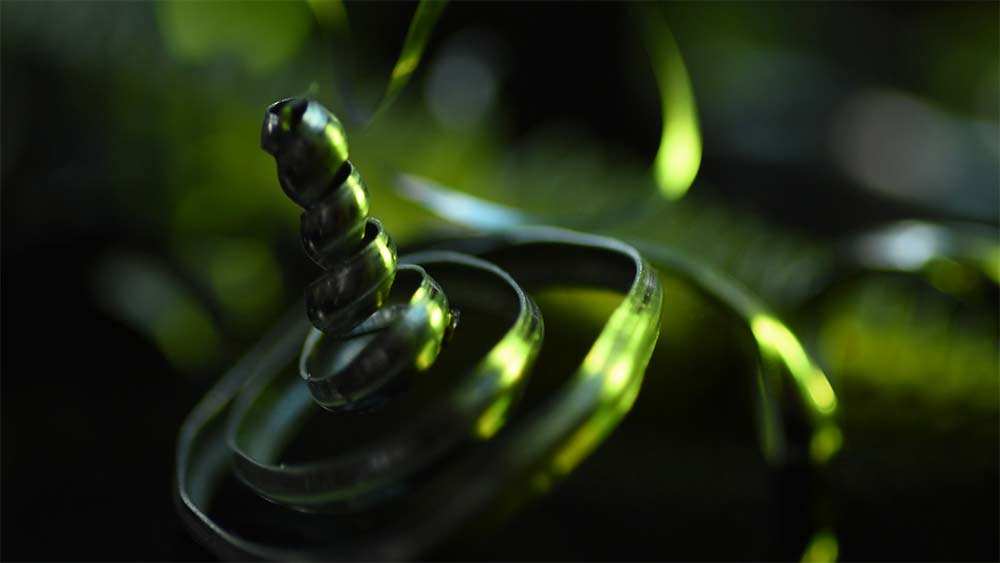 Adding filters and gels to white light can be an effective way to add colour to your images. For more vivid and lively colours, a coloured LED Lighting Arm can be more effective for adding colour.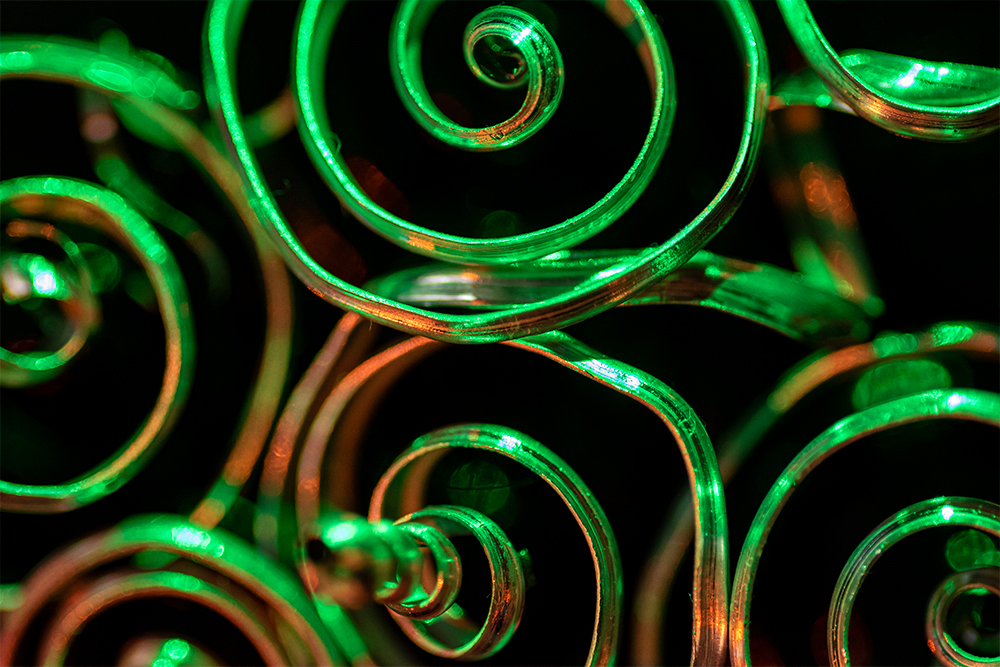 Just like most close-up photography, abstract macro photos of metal shavings rely on depth of field. Particularly if you have a big bundle of wires like this, manipulating the DoF can make all the difference.
Changing your aperture can create more bokeh from the highlights in the background (or foreground). Moving your lighting around to take advantage of the subject can enhance your bokeh too.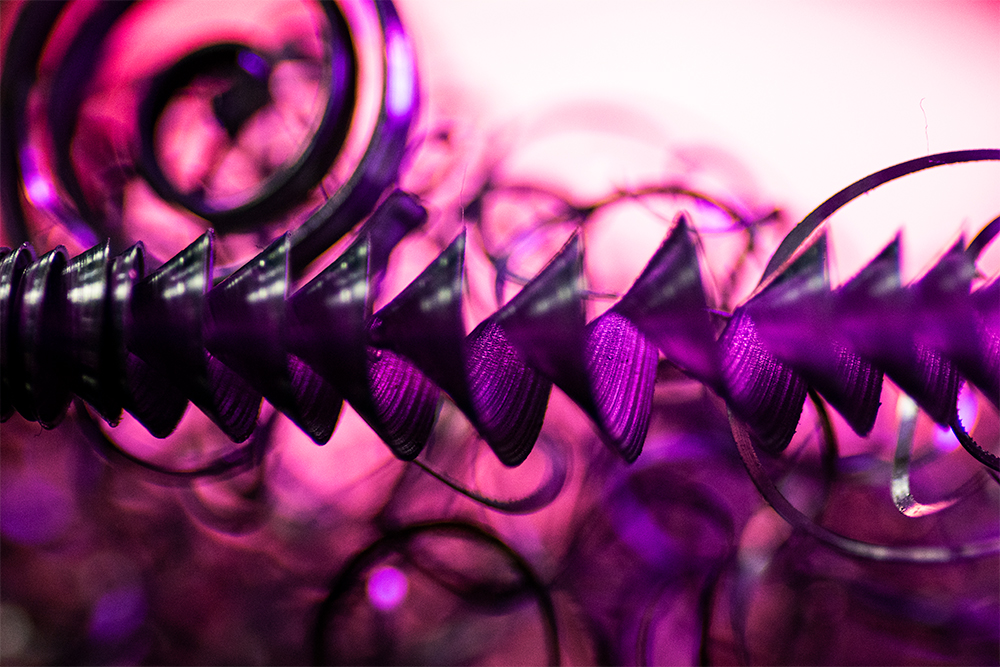 Of course, choosing where to focus is important too. With a wide aperture and shallow depth of field, it can be hard to choose! In the shot above, we decided to focus on the grain of the metal rather than the edges. Of course, you can always stack your images to get more of your scene in focus, but that's a whole tutorial in its self.
For subjects like this, our biggest tip is to explore and experiment. Use your imagination to discover your own abstract angles and creative colour combinations!
Don't forget to subscribe to our YouTube channel for more macro photography tutorials, ideas and inspiration!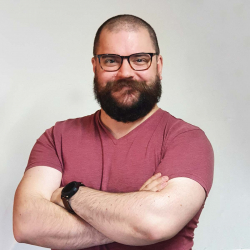 Latest posts by Ben Tuxworth
(see all)