Hello,
Here is a selection of our favourite macro photos submitted to us by you! We love seeing your photography work, so please carry on sending us your photos. We hope some of these photos inspire you to try capturing different subjects using different photographic lighting techniques.
We love this photo. We really like how the insect really pops out and shows excellent detail. Bugs are so cool!
Another great shot of a fly side profile. We really like how the insect contrasts amazingly against the black background.
Ice is a fantastic subject for macro photography. It comes in loads of different forms and we think Dave has captured this amazing shot superbly. The Ice has literally frozen the grass in time.
An amazing floral macro photograph by David. We really like the composition of the flower with the bright centre drifting off to the soft red petals.
A super close up of a flower. The colours are really vibrant and amazing, and is it just us… or does it kinda look like a friendly monster face? Awesome.
This shot is great and is of some fibre optic cable ends. Subjects like this can make amazingly abstract photographs that are different and unique. We think this would make an amazing desktop wall paper Helen!
Awesome water droplet shot by Karl. Choosing a good background to go with your subject is very important, as this image shows.
Awesome image of a insect submitted to us by Marc. The pose is striking, which makes the photo engaging. Great shot of the eyes too!
Had to include two of the photos submitted by Michel of his floral macro images. They are outstanding, using a light to highlight specific areas of a flower. The colours blend together really well and the images have a great contrast.
A product shot of a watch by Sam. Awesome image, it looks like a computer render! This reminds us that we need to give this a go using Adaptalux!
Thank you for submitting us your images. Sorry if we didn't include yours, we can only feature some of them. Lets do this again soon, it was fun.
Many thanks,
The Adaptalux Team.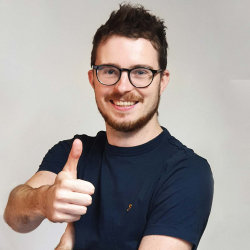 Latest posts by Sam Granger
(see all)