We love to showcase the amazing work of our customers, their story, and their experiences with our products. In this article, Cosmic Eye discusses their founder's inspiration for starting a pioneering iris photography studio.
Human Eye Macro Photography
Unveiling the Mysteries of the Cosmic Eye
About the Photographer
Cosmic Eye transforms the mesmerizing beauty of people's eyes into breathtaking works of art. Their mission is to provide customers with the most detailed and authentic representation of their eyes on a macro scale.
Anna Chernegova founded Cosmic Eye in January 2022, becoming the first company of its kind in the USA, with over 8000 eyes photographed and counting.
Their two studios in Hollywood, Los Angeles and Manhattan, New York serve as creative havens. Cosmic Eye also hosts around a hundred pop-ups, expos, and private events annually, bringing their unique experience to people nationwide.
Anna Chernegova – How it all started
In a world where the colors of our eyes hold secrets waiting to be unraveled, I embarked on a journey to uncover the truth behind my own gaze. I found myself pondering the age-old question: are my eyes truly green or blue?
Determined to find an answer, I set out on an artistic adventure that would ultimately redefine the way we perceive the intricate beauty of our own eyes.
With a glimmer of curiosity in my heart, I initially attempted to capture the essence of my eyes using a simple iPhone camera. Alas, the results fell short of my expectations.
Undeterred, I began my search for professionals who could do justice to my quest, only to discover that such specialized companies were scarce in the United States. At this point, trying to reveal the cosmos hidden within eyes had become a passion for me so I made a courageous decision – to establish my own Iris photography studio.
Thus, in the crisp dawn of January 2022, Cosmic Eye Studio was born. I assembled a team of brilliant photographers and engineers and embarked on a collaborative journey to create cutting-edge hardware and software that could capture the enigmatic depths of the human eye – a window into our souls.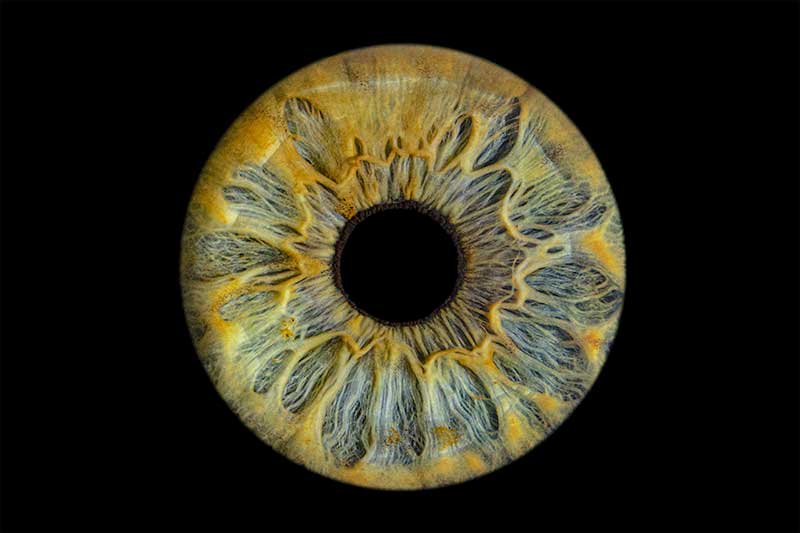 Eye Photography

Equipment
In the realm of Cosmic Eye, technology is not static; it evolves alongside the ceaseless growth of our curiosity. Like explorers charting new territories, our team continually experiments with an array of cameras, lenses, light sources, and photography techniques.
With the right combination of equipment, the eye becomes a captivating rabbit hole, enabling us to craft breathtaking portraits, unique to every individual.
At the heart of our endeavor lies the Adaptalux hardware – an ingenious lighting tool that has been instrumental in our quest for the unattainable angles and hidden splendors of the human eye.
From the inception of Cosmic Eye to the present day, the Adaptalux lighting system has been our trusted ally, enhancing the natural allure that resides within each pair of eyes.
The Importance of

Software
However, hardware alone cannot unveil the full extent of our ocular wonders. Our team ventured into the realm of software, developing a proprietary program that seamlessly merges multiple images captured at varying focal points and under the diverse lighting conditions provided by the Adaptalux Studio.
This technological marvel enables us to present the truest representation of an eye on a macro scale, stripping away light glares, eyelashes, eyelid blood vessels, and revealing the intricate tapestry of collagen fibers, freckles, pigment spots, and the awe-inspiring landscape of the iris.
Anyone who has ever attempted to photograph someone else's eye understands the myriad challenges that lie within. The iris is a delicate entity, it dances to the rhythm of the ever-moving eyeball, while also expanding and contracting in response to shifting light.
Capturing a fleeting moment in this ocular dance demands a delicate balance between precision and artistry. At Cosmic Eye, our skilled professionals have developed into masters of their craft – they honed this delicate art and transformed it into a seamless game of catch between the camera and the eye.
At Cosmic Eye, we believe the world of eye portraiture to be a wondrous journey of self-discovery that transcends the boundaries of mere observation. Professional eye photography allows you to witness the hidden cosmos that resides within your own eyes.
Our eyes are not merely windows to the outside world, but portals to the depths of the soul. Let the mysteries of the Cosmic Eye unfold before you, and reveal the beauty that lies within us all!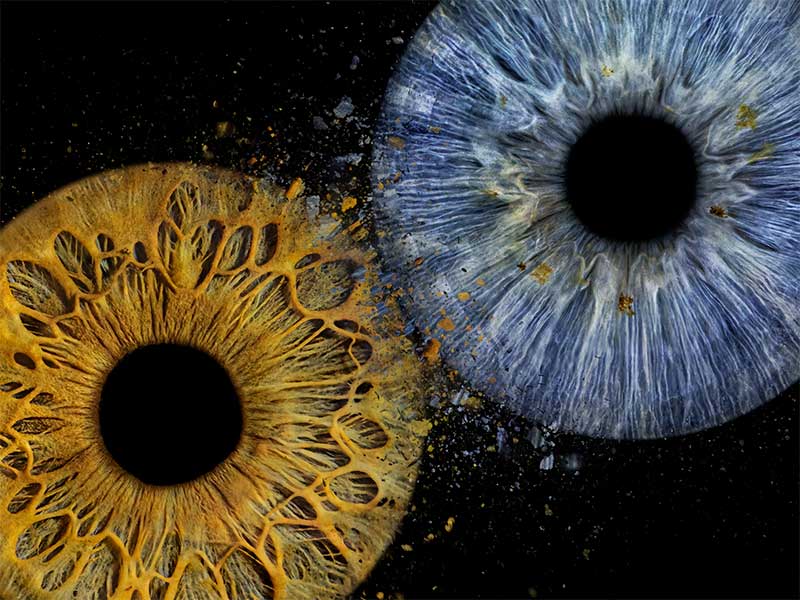 You can see more of Cosmic Eye photography on their website, Instagram or TikTok
If you are an Adaptalux Studio user and would like to share your own story and images, please get in touch!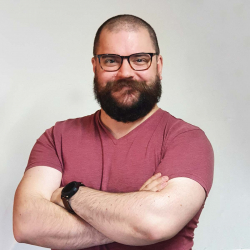 Latest posts by Ben Tuxworth
(see all)