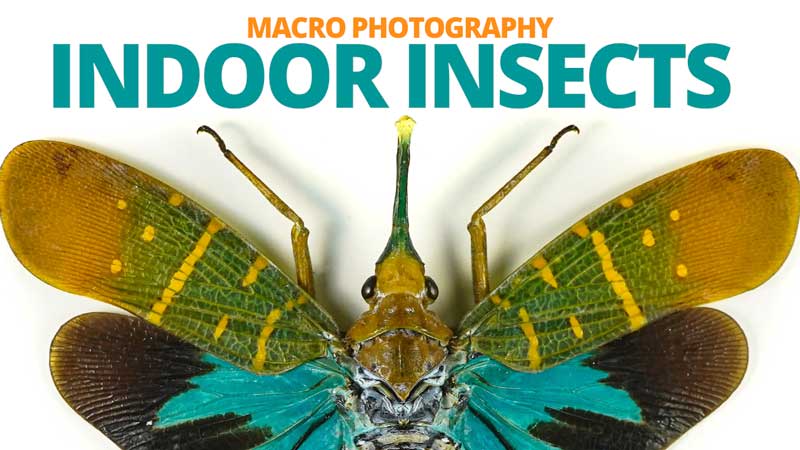 There's a few problems with insect macro photography. Going out to find rare or beautiful bugs can be a chore and not everybody has access to exotic varieties. The next issue is getting them to sit still and pose for a photo. While it can be controversial to some, there's an easy way to do insect macro photography at home.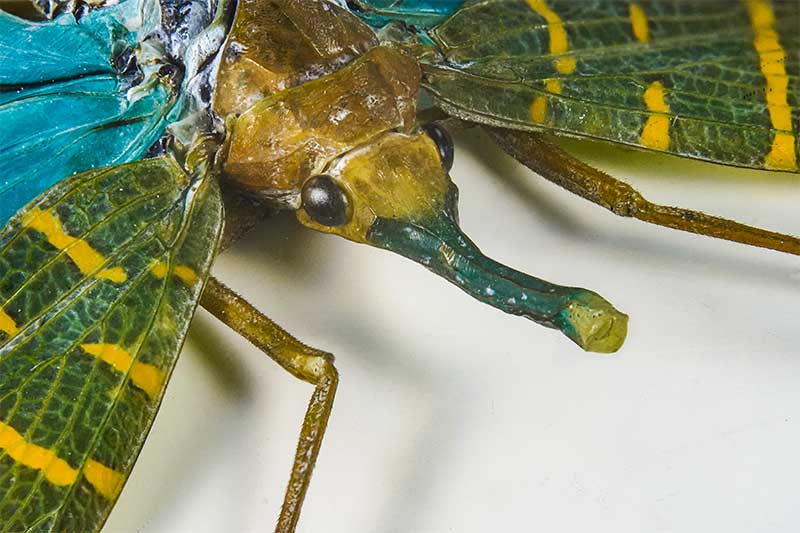 Insect macro photography
at home
We're talking of course about collecting dead but preserved insects. We don't condone killing insects just for the purpose of photographing them, but there are plenty of entomologists already out there that sustainably and responsibly collect and preserve interesting specimens.
We purchased a couple of insects from taxidermyartistry.co.uk (Via Ebay). Although obviously not as good as the living alternatives, they allow us to photograph inside in a controlled environment.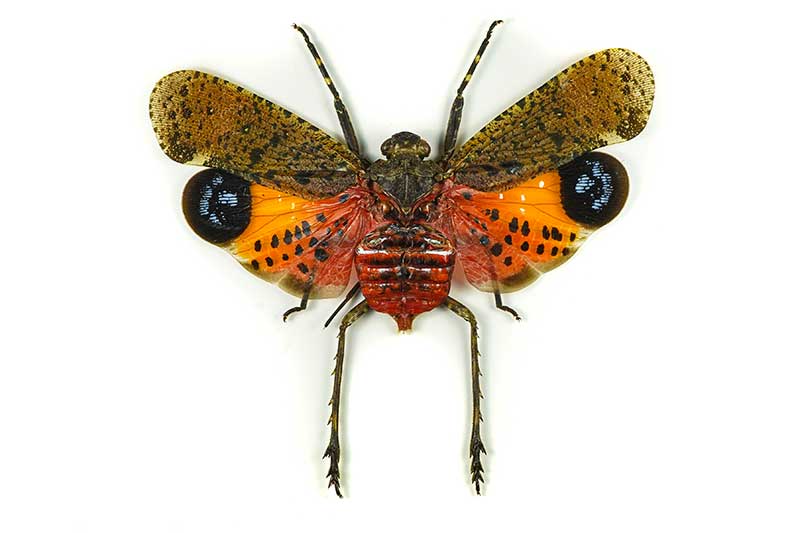 When we talk about a controlled environment, we mean somewhere that you have power over lighting, movement and time. All of these are a limiting factor when shooting out in the wild, even if you do manage to find the perfect subject.
Lighting – When shooting outside, the sun is almost always your main light source. However, if it's in the wrong place, too harsh or not bright enough, it can ruin your shot. Shooting inside with artificial lighting like the Adaptalux Studio is the ideal way to place light exactly where you need it for any particular shot.
Movement – Insects don't care about your photos. They won't sit still for your shoot and will likely get spooked the moment you get close. Wind blowing the branches around and hand-holding your camera can also add a lot of blur and camera shake.
Time – Without a still subject, there's not a lot of time to set up lighting or a tripod. You have to get in and out quickly! Of course, this is part of the challenge for a lot of macro photographers, but it usually also means taking what you can get, with no focus stacking or experimentation.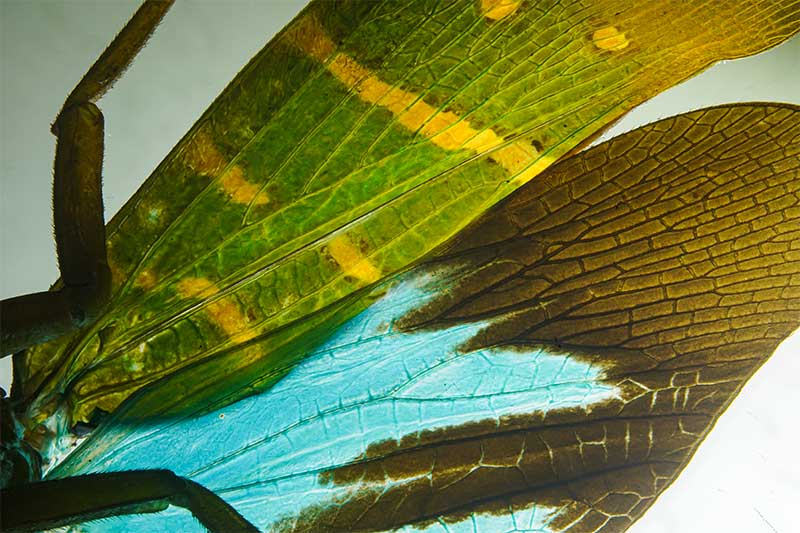 As an example, the image above is a focus-stacked, backlit image of the wing of one of our insects, shot at home on a table in a controlled environment. This kind of image would be nigh impossible in the wild. But with some patience at home, you can really bring out the details and structure found in the different parts of the specimen.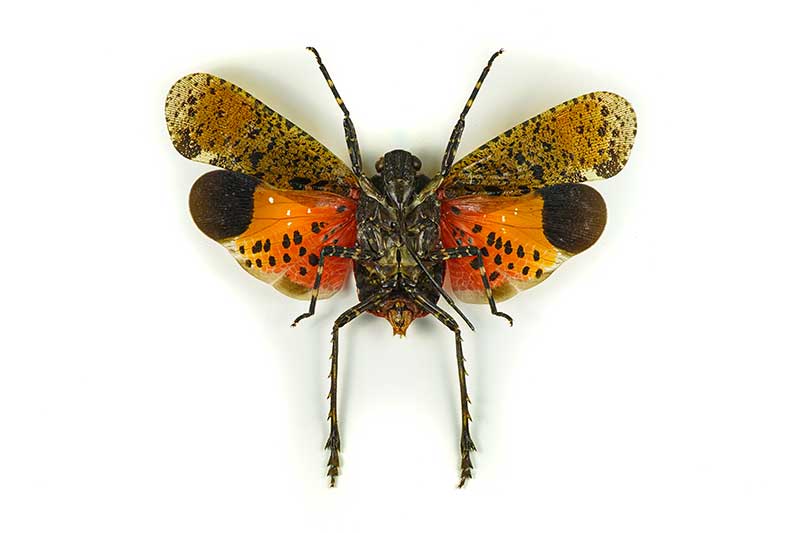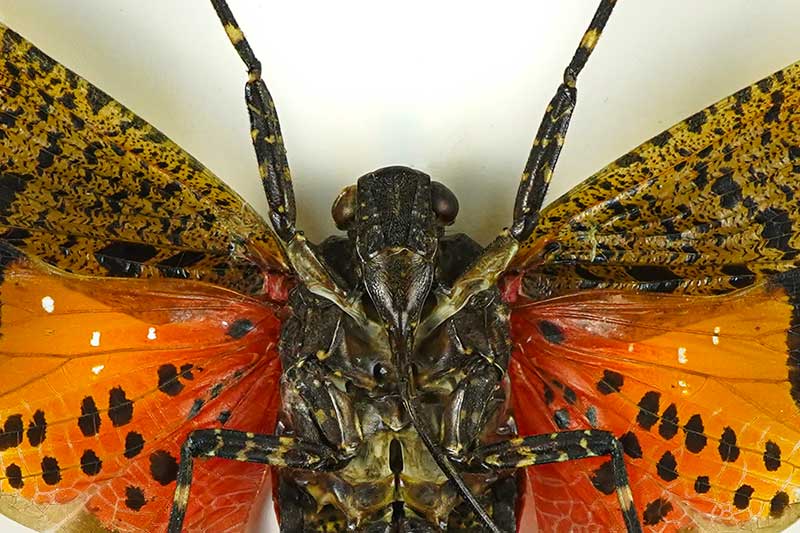 Of course, when shooting preserved collector specimens like this, it's always wise to get that top-down "sciency" shot first. It's not the most creative angle, but it does show off the full beauty of the wingspan and colours within.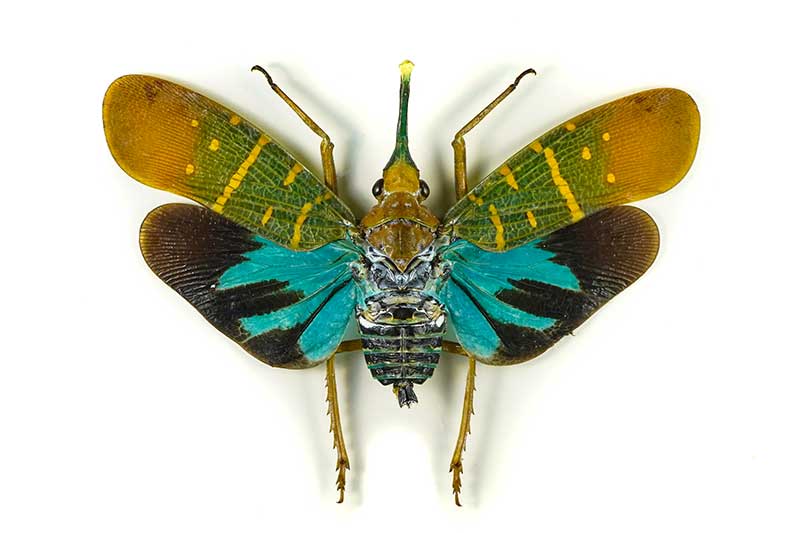 For this shot, we simply placed the insect on a white table, and lit it evenly from both sides using two white lighting arms with diffusion. The diffusion is particularly important in a shot like this to avoid harsh shadows on the table below and in recessed parts of the body.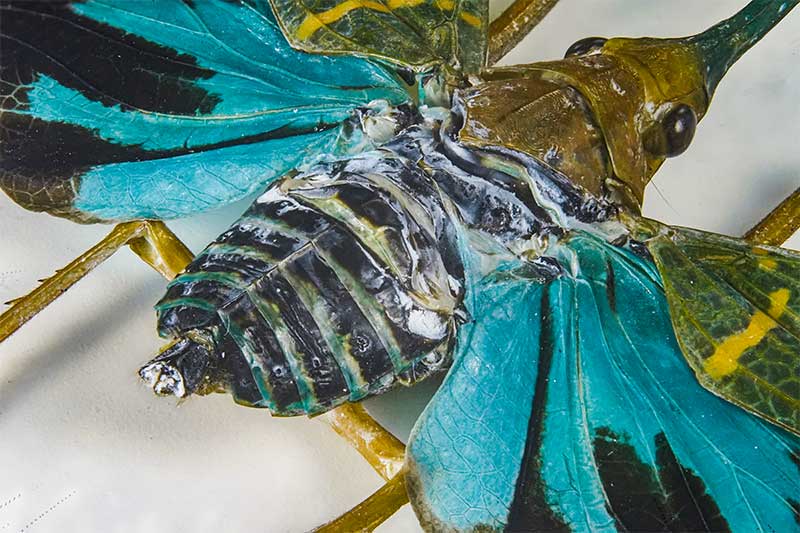 Getting very close up to the body of the insects are where the taxidermy starts to show. Of course, a shot like this would be rare in the wild, but it would be much more ideal to show the body of the insect without the signs of preservation.
This is much more apparent the closer you get to the insect, but with the naked eye it's very hard to tell anything is amiss! We shot these angles with a reversed lens setup that has a lot of magnification, so imperfections are sure to start popping up.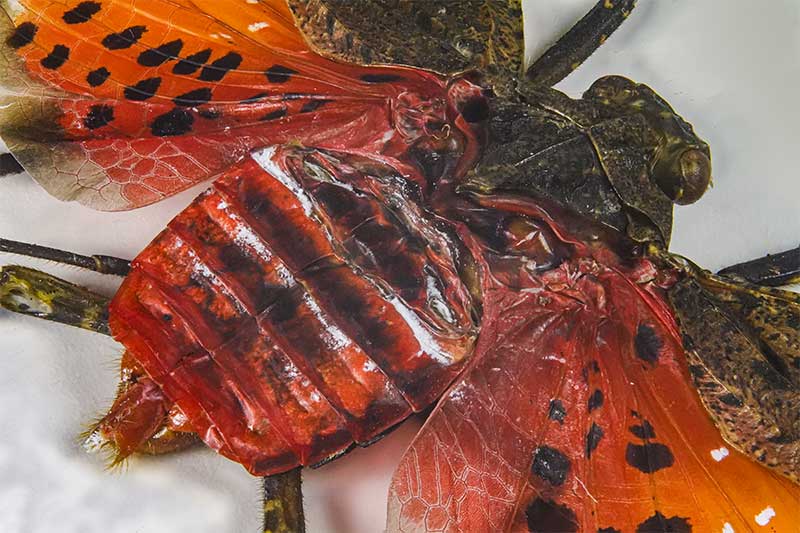 When shooting Insect macro photography at home, you have the opportunity to explore the details and structure of the insects to your heart's content. However, it does come with some obvious downsides. Either way, it's easy to agree that insect macro photography is fascinating both indoors and outside in the wild!
Don't forget to subscribe to our YouTube channel for more macro photography tutorials, ideas and inspiration!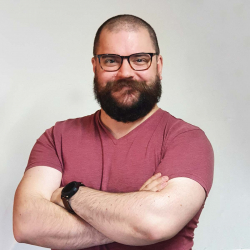 Latest posts by Ben Tuxworth
(see all)