Background Gradient Cards – Colourful Backgrounds for Macro Photography – Watch on YouTube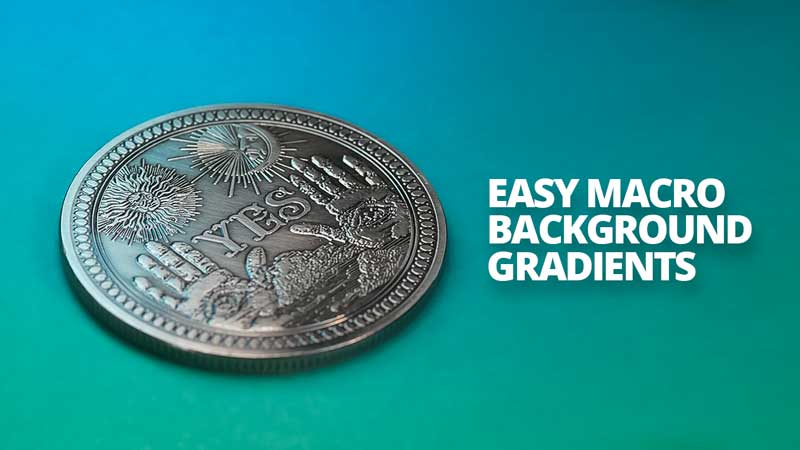 With the release of Series II of our Background Gradient Cards, we thought it would be a great time to take a closer look at how to use these colorful backgrounds in your macro photography shoots!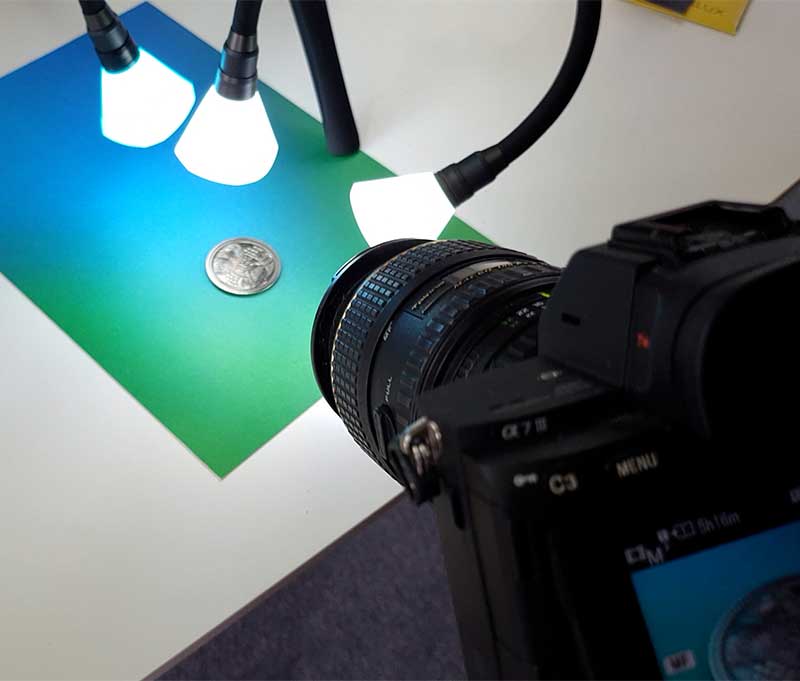 What are

Background Cards?
Background Gradient Cards, are simple and effective pieces of card that allow you to place colour into the background of your images. Each card has two designs, with different colours and gradients to complement whatever subject you are shooting.
New to Series II, we're also introducing a second size of card. So you can now choose between A5 and larger A4 cards to suit larger subjects.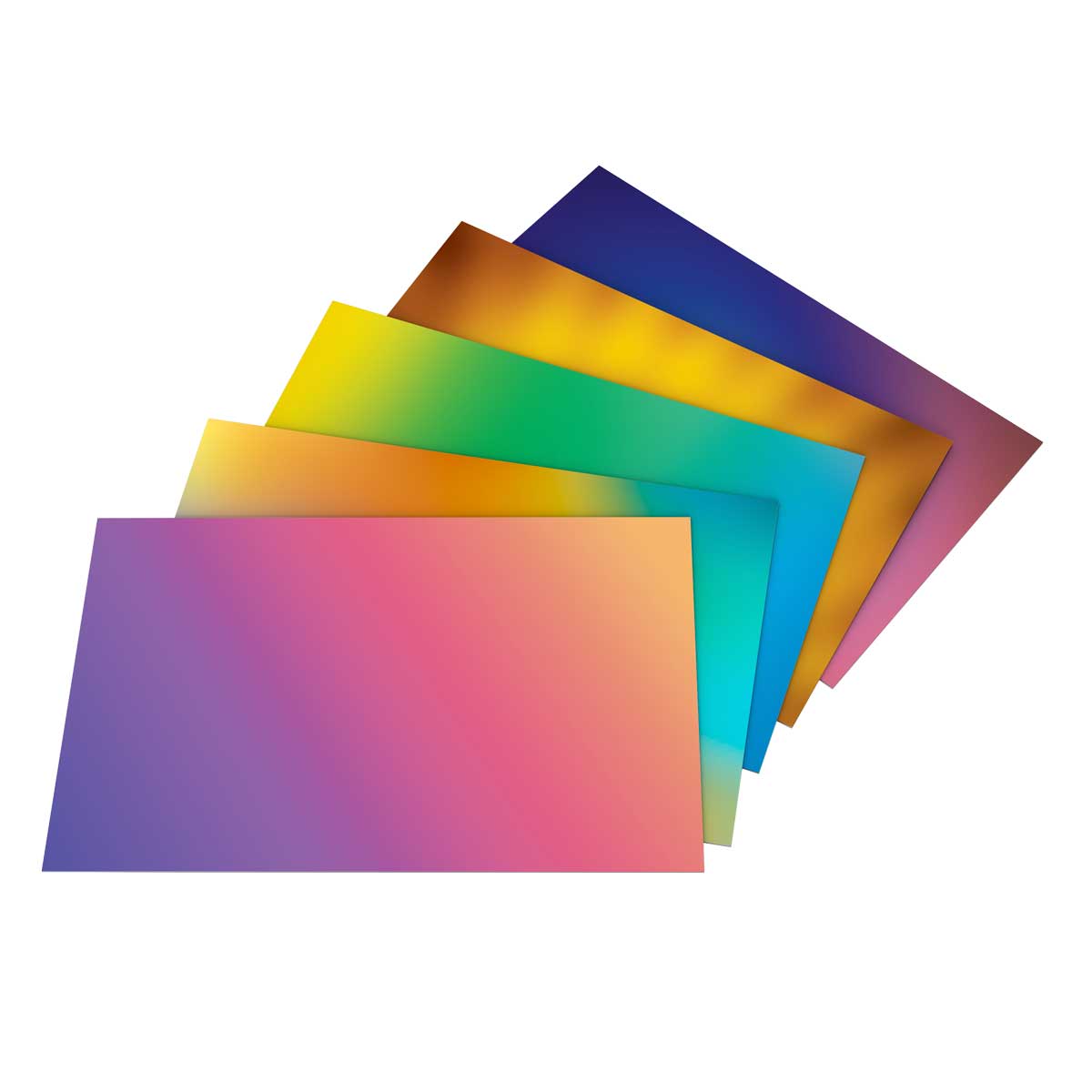 Larger sizes now open up the background cards to even more creative compositions and use too. We used an A4 background card to shoot this coin from a low angle, giving it a more eyecatching look than a simple white shooting surface.
Colourful Backgrounds
for Macro Photography
So how do we achieve a colourful background in our macro images? As one would expect, it's simply a case of placing the card behind the subject! It's usually best to frame up your subject first, and get it looking perfect, then add in the card afterward.
Of course, you can do it the other way around, but we find that getting the position of the background right is usually much easier than trying to position a subject. Compose and frame your subject first, then you can experiment with the right card and colour as much as you like!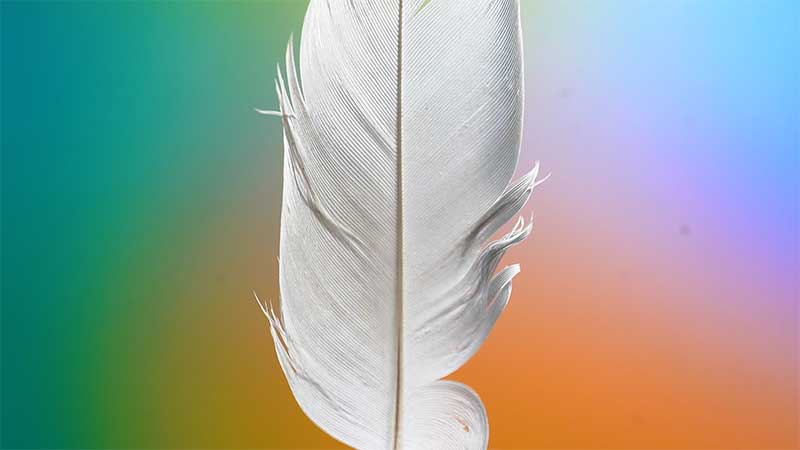 Supporting your card is easy. They are lightweight and sturdy, so the background cards can usually be held in place with support only on a single side. Anything designed to hold paper vertically is a good idea, many cheap, minimalist photo frames would do the trick.
However, for ultimate control of the placement of your background, you may want to use something designed for the purpose. We have our Macro Subject Holder to keep both the subjects and background card perfectly held in place in relation to one another. It has 4 flexible clamps to place wherever you need additional support.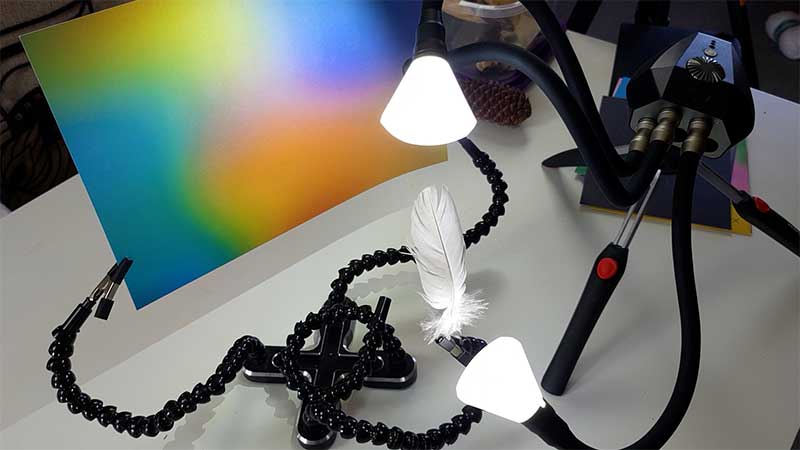 With closeup, product and macro photography, it's very common to need additional lighting. If you're adding light to improve the look of your subject, you will also need to add light to the background in most cases.
If your subject is lit much brighter than your background, the colour in the background will look dark and underexposed by comparison. Of course, if you want to have a dark background, this is actually the way to go, as we describe in our black background photography tutorial. We even included the "Blackout" card in this series to aid in getting that perfect black background.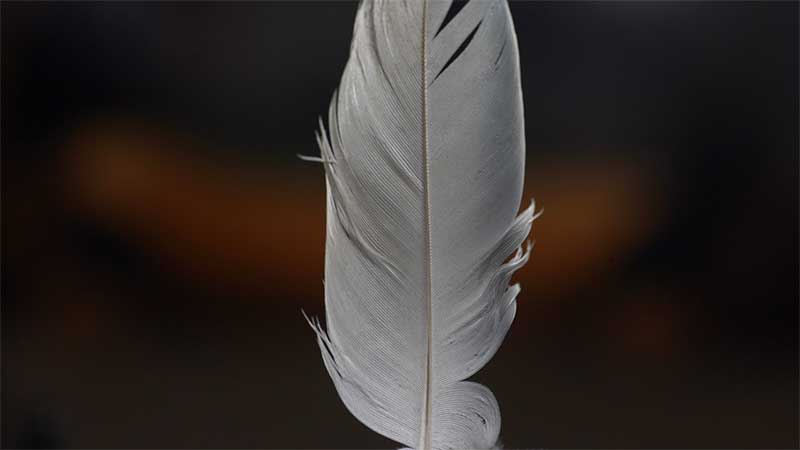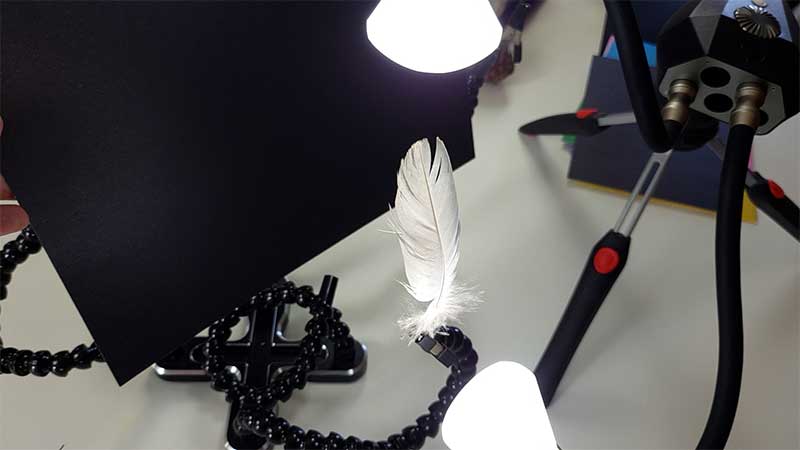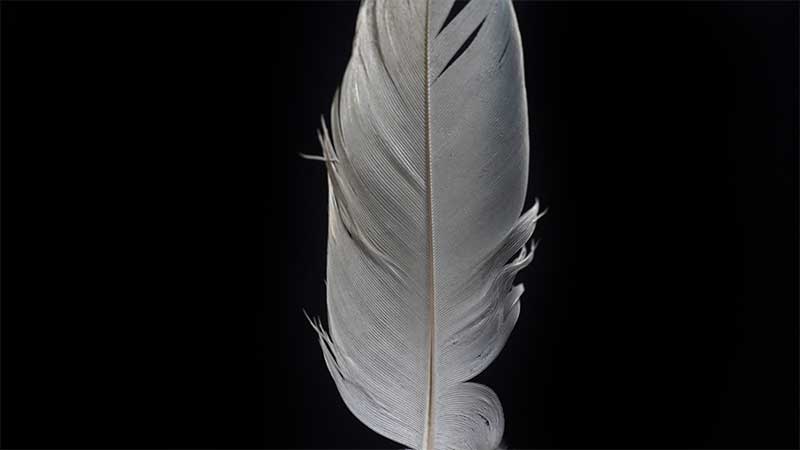 If you're looking for colorful backgrounds for your macro photography, you will certainly need to light your cards up somehow. This should be done with a good quality light source with a high Colour Rendering Index (CRI). Your average household light sources like lamps and flashlights are likely to have a poor CRI. This will make the colours from your background card look dull and washed out.
Using a high CRI light source designed for photography, like the Adaptalux Studio, will make sure the colours look bright and vivid in your images. If you're shooting macro, the flexible lighting arms will also be perfect for illuminating your subject at the same time!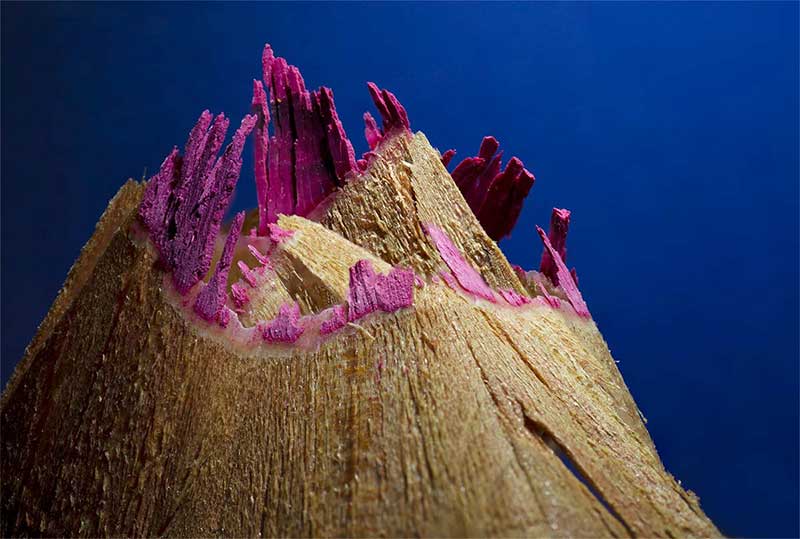 Lastly, you should consider reflections and hotspots. To reduce glare, we changed the material on our cards for series II. The angle of your card shouldn't make as much of a difference now, but you should still be aware that almost any surface will reflect light back onto your subject and into the camera. Pay attention to the position of your lights and background cards to avoid any unwanted light spilling onto your subject, or hotspots on the background.
If you want to experiment with colour in your own macro photography, check out the Background Gradient Cards Series II or explore our macro lighting solutions.
Don't forget to subscribe to our YouTube channel for more macro photography tutorials, ideas and inspiration!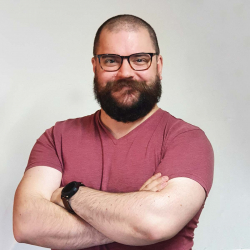 Latest posts by Ben Tuxworth
(see all)