Hi Everyone,
WE ARE A FINALIST FOR A LUCIE TECH AWARD!
Firstly, we have being chosen to be a finalist at the Lucie Tech Awards this year for the category "best continuous light source". The Lucie Tech awards celebrate companies and individuals who have helped advance the photographic community. We are truly honoured to be a finalist and we can't wait to find out the results, which will be announced on October the 19th.
Unfortunately, we cannot personally attend the event. Therefore, we would like to invite two of our Kickstarter backers to go and represent us! We have 4 tickets available so you are welcome to take a + 1 to the ceremony. The event is held in the the Jacob Javits Convention Center in New York City on October the 19th. Please message us via Kickstarter if you are interested in going. Tickets are available on a first come, first serve bases and we need to let the organisers know by Thursday the 22nd. Its a guaranteed great evening out!
More information on the awards can be found here:- https://tech.lucies.org
SHIPPING
We have now shipped all of the Ultimate Packs! If you are a Ultimate Pack backer, you would have received a tracking number link via your Kickstarter messages from us.
Today we started shipping out the Combo Packs. We are currently well on time with shipping and we anticipate to finish shipping these within the next 2 weeks. Our shipping schedule currently looks like this:-
Week beginning 19th September – 30th September = COMBO PACK Kickstarter Award shipping. (IN PROGRESS).
Week beginning 3rd October – 14th October = STARTER PACK (THE GOLDEN HOUR) Kickstarter Award Shipping.
Week beginning 17th October – 21st October = WEBSITE PRE-ORDERS Shipping.
ULTIMATE PACKS – SHIPPED!
SUPER ULTIMATE MEGA PACKS – SHIPPED!
BETA TESTER PACKS – SHIPPED!
Backers are already receiving their awards across the world and we are getting some great feedback. We are also receiving a steady stream of photographs captured using an Adaptalux from some of our Kickstarter backers, we have featured some of these throughout this update.
Please keep sharing, posting and sending us your photographs taken using your Adaptalux studio. We will share most of them through our social media channels, credited to you. Please feel free to use the adaptalux hashtag with any photos you share on the internet, #adaptalux.
You can also upload any photographs directly to our new Facebook Adaptalux group or Flickr group.
https://www.facebook.com/groups/adaptalux/
https://www.flickr.com/groups/adaptalux/
As always, thanks for your patience and awesome support.
Sam + the team.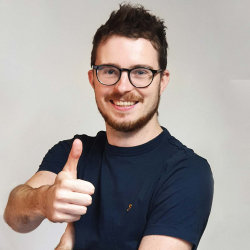 Latest posts by Sam Granger
(see all)