We're extremely pleased to announce that the Adaptalux Studio has won Specialist Accessory of the Year at the AP Awards 2023!
Amateur Photographer is a prestigious photography magazine that has been running weekly since 1884. Their yearly awards recognise the best products, organisations and individuals in the photographic community.
Earlier this year we received their highest review rating of 5 stars, so we were very happy to be shortlisted for an award ahead of hundreds of other products they reviewed this year!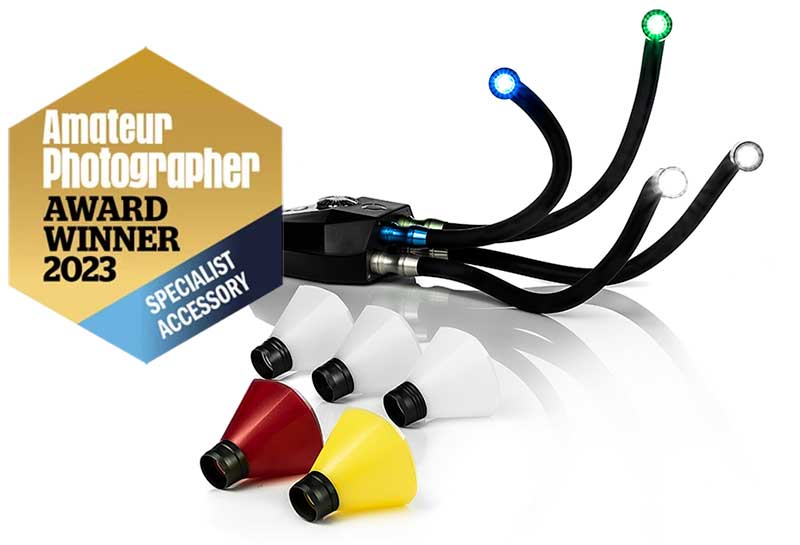 AP Awards 2023
We were invited to The Savoy in London to attend the annual AP Awards ceremony. We were nominated to receive the Specialist Accessory of the Year award, and although hopeful, we had no idea if we would actually win!
Naturally, we donned our tuxedos and headed to London for the black-tie event at the lavish venue!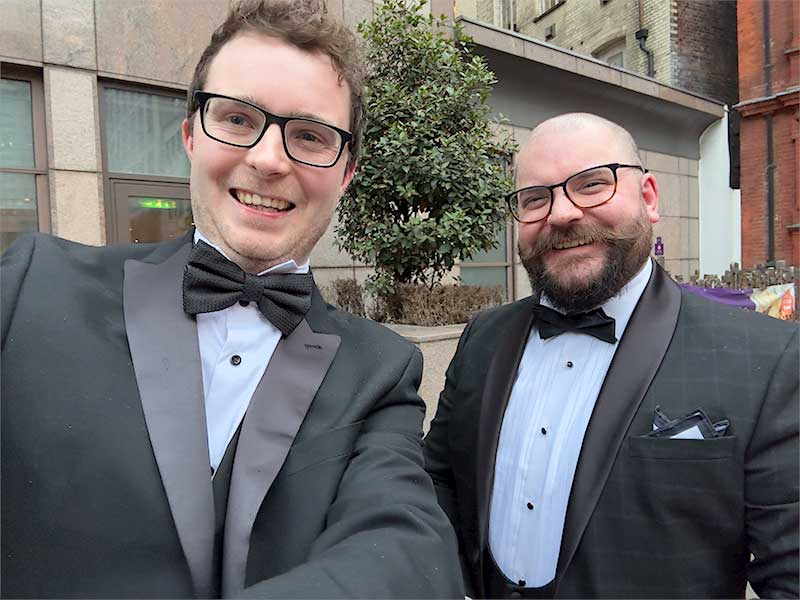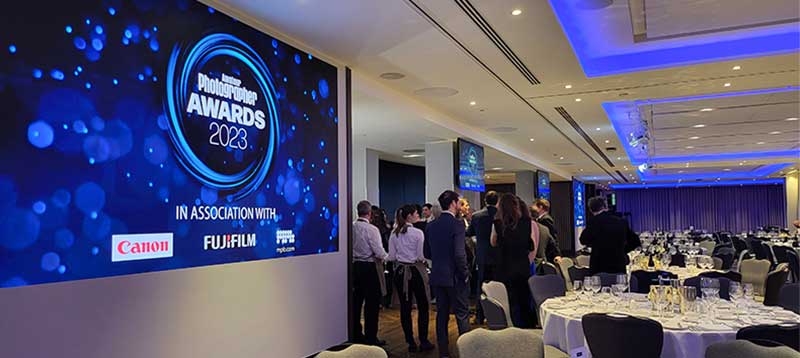 Before the main event, we were treated to champagne and rubbed shoulders with many veterans of the photographic industry. Editor Nigel Atherton provided a great introduction to the Amateur photography staff and the rich history of the magazine, as well as a few award presentations before dinner.
As one would expect, delightful food, wine, and conversation followed as we all sat eagerly contemplating who would win awards later that evening!
Adaptalux Studio
– Specialist Accessory of the Year!
Andy Westlake, Amateur Photographer Magazine's Technical Editor took the stage to present awards for outstanding photographic products. A long list of incredible lenses and cameras followed, featuring the likes of Canon, Nikon and Sony winning the top spots in most categories.
When it came to the specialist accessory category, we were delighted to hear our name called!
It is an overwhelming feeling to be recognised for the work that we do here at Adaptalux. We don't like to blow our own trumpet too much, but we are all extremely proud to be part of this company!
Sam's ingenuity has created an amazing product worthy of this award. His innovative product ideas continue to push the boundaries of what is possible with macro photography lighting. For a product designer, a product winning a prestigious award is also a great personal achievement and Sam is over the moon!
Ben's creativity inspires the macro photography community on a daily basis and demonstrates the value of our products to the world. Without Ben's ideas and hard work to support our products, company, and customers, there would be a lot fewer people using Adaptalux today!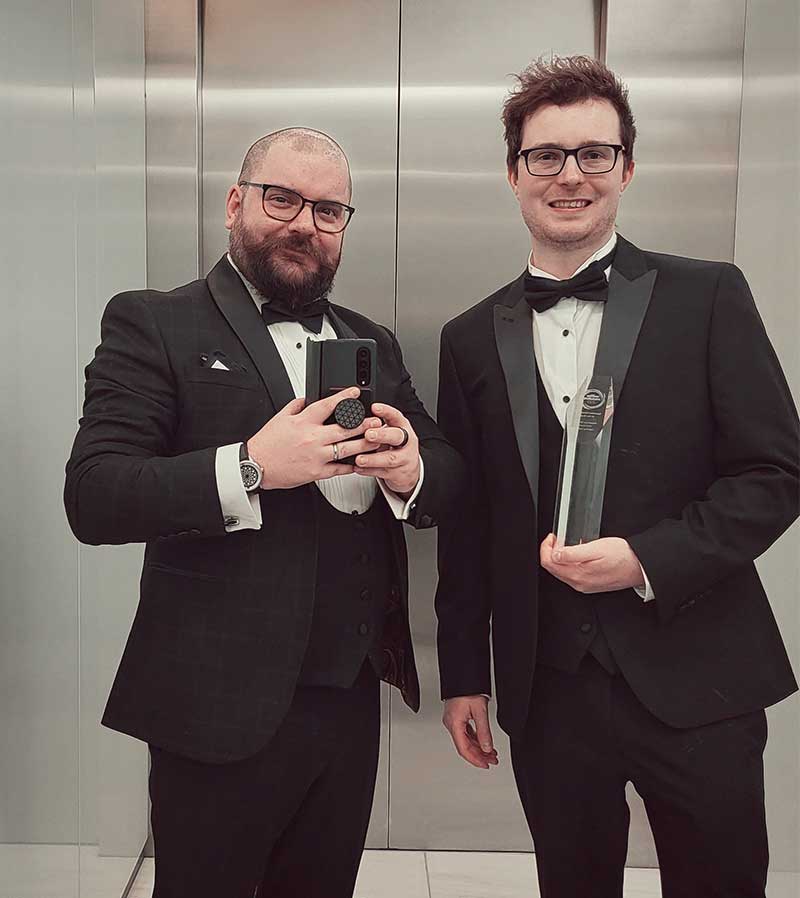 Billie's organisational skills and dedication make the Adaptalux experience a dream for our customers. No product will succeed if you can't deliver it to the customer's hands quickly and efficiently, so this award is also dedicated to her care and attention during our manufacturing and order dispatch processes!
Finally, without Martin's belief in Sam's ideas 9 years ago, there would have been no prototypes, no patent, and no Adaptalux! His initial financial backing and sage guidance over the years has put us in the position to win awards like this, and set our company up for the success we have today.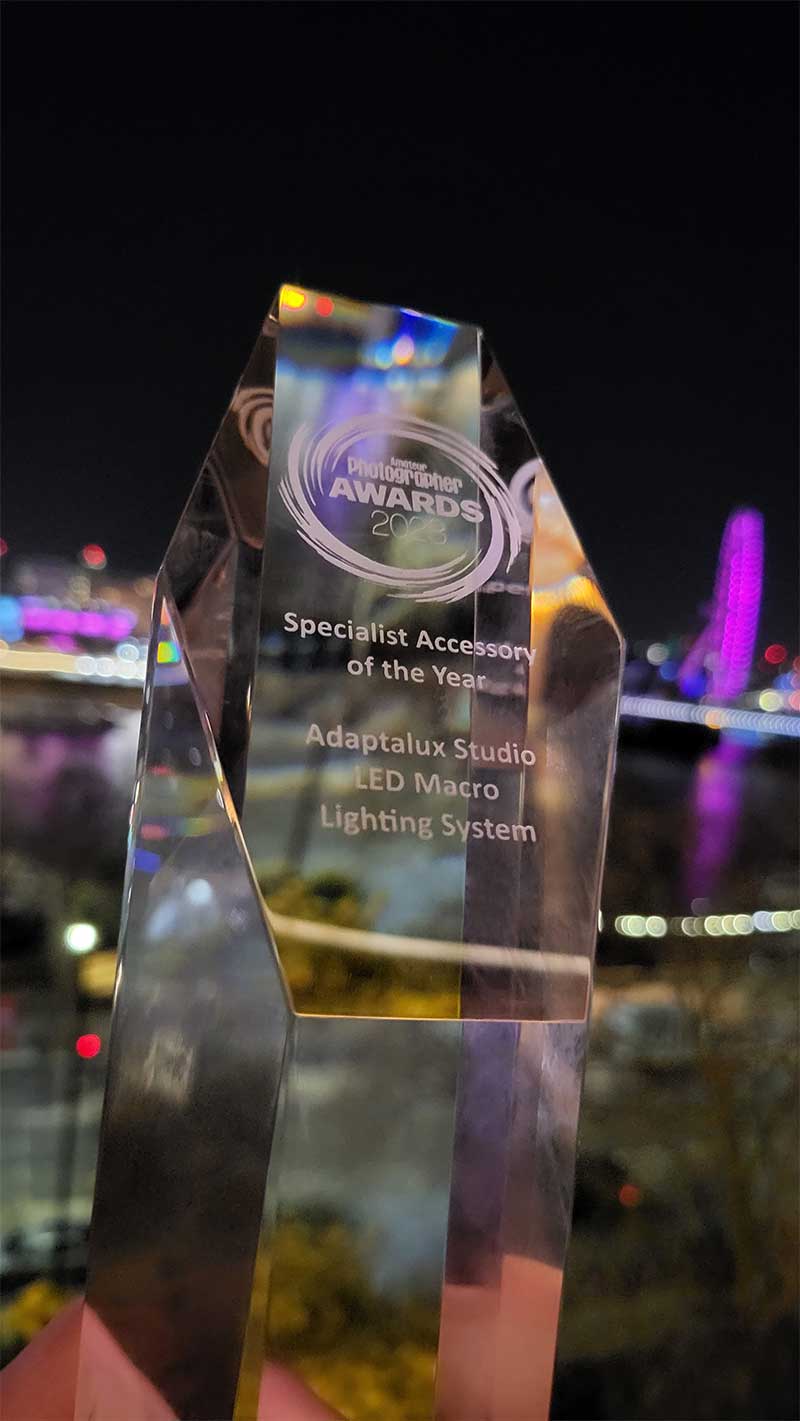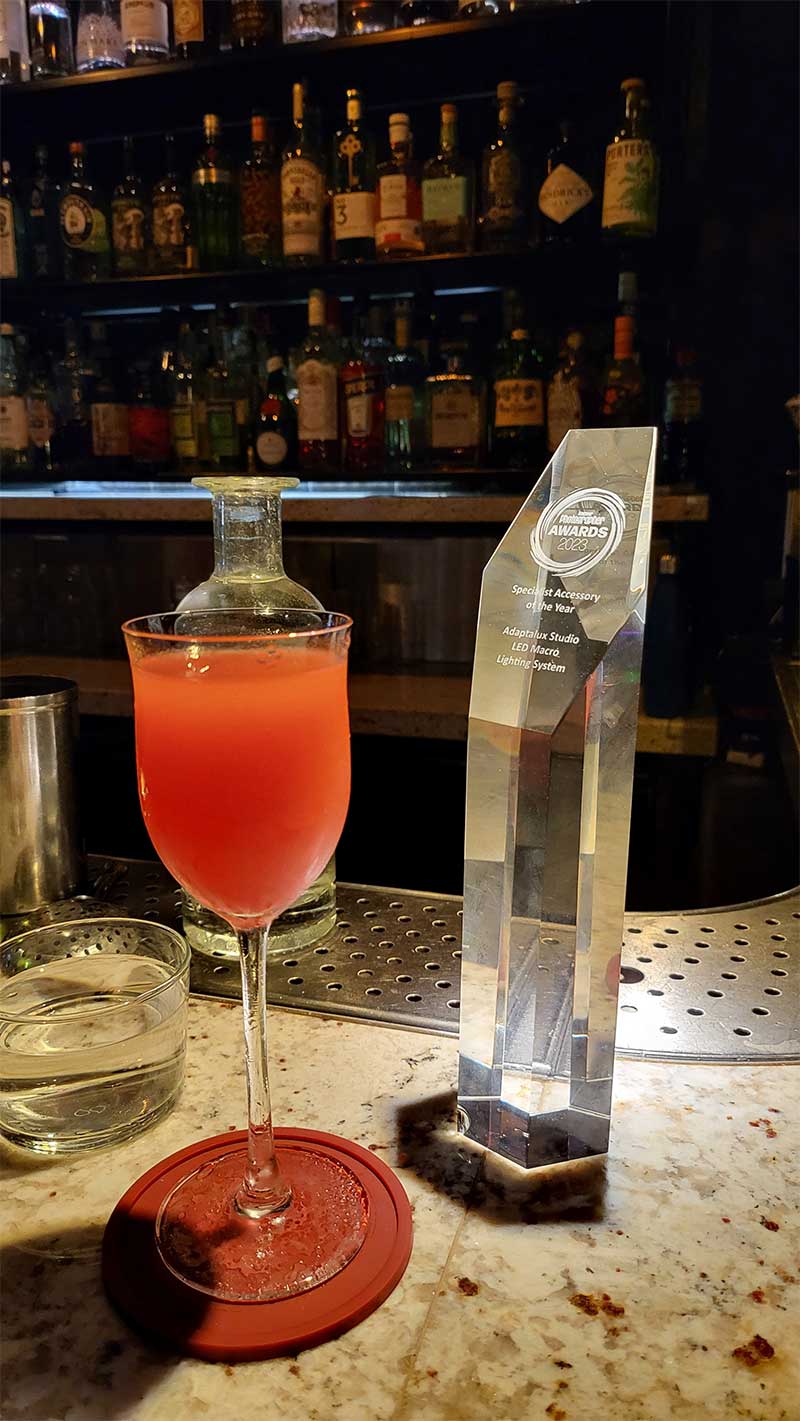 All Thanks to you!
Lastly, we have to thank our customers, Kickstarter backers, supporters, and followers. Without your interest in our products, awards like this would not be possible.
We appreciate everyone that takes the time to reads this, shares our regular articles and videos, purchases our products and supports our continued development of new and innovative products for macro photography.
Finally, we would of course like to thank Amateur Photographer Magazine for featuring us in this year's awards and recognising our products alongside other fantastic achievements in the world of photography. You can see other winners from the AP Awards 2023 on the Amateur Photographer website.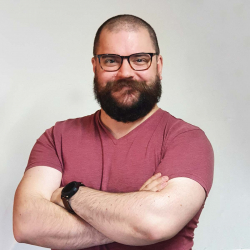 Latest posts by Ben Tuxworth
(see all)