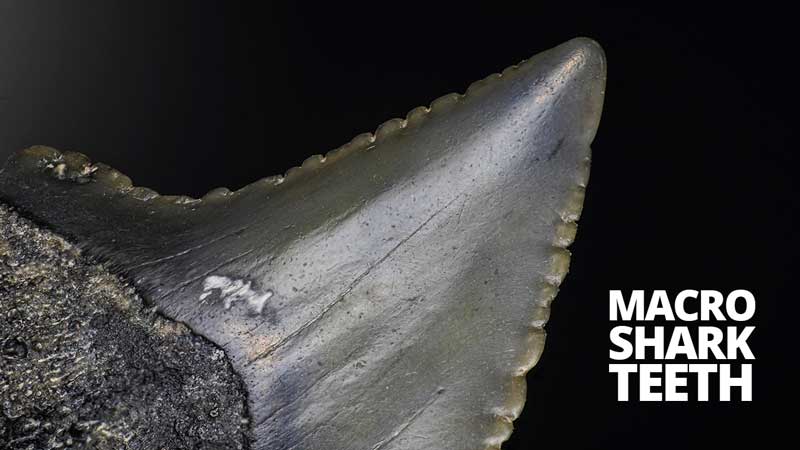 Let's get our teeth stuck into something new, or rather… old! Fossilised shark tooth macro photography is not a phrase you will hear every day. Shark teeth are not common household items, and are not easy to come by naturally (in most parts of the world), but they are interesting to look at in macro.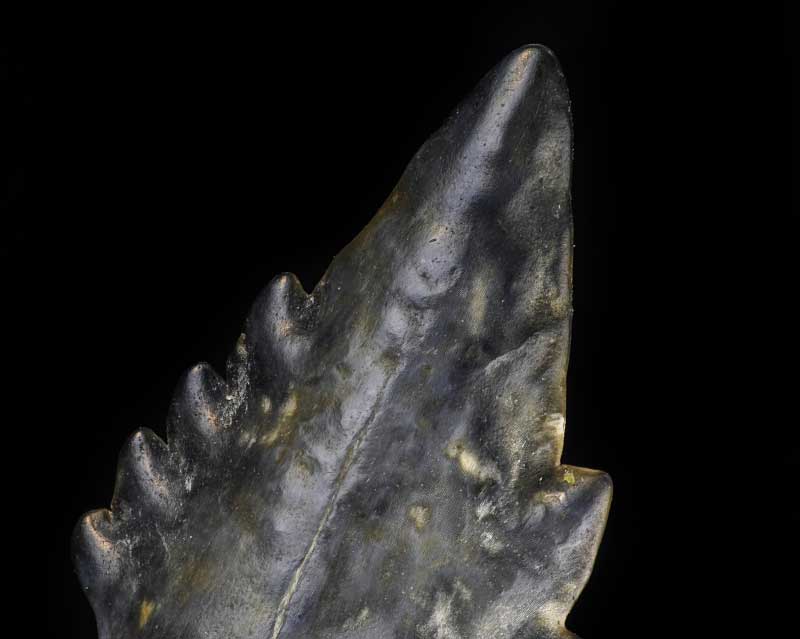 Fossilised Shark Tooth
Macro Photography
We have a selection of small shark teeth. Where did we get them? Scuba diving off the coast of Florida! In many locations around the world, these fossilised teeth can be found lying just under the surface of the seabed. If you're not a scuba diver, or perhaps worried about the local fauna, you can easily purchase bundles of teeth like these on ebay.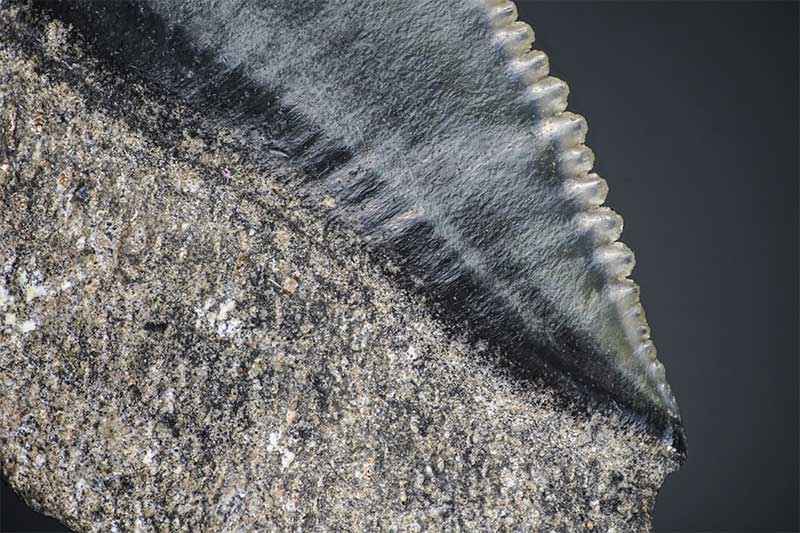 Fossilised teeth are dark-coloured, having been under the sea for a long time, they can also be more rounded and less jagged than ones still in use.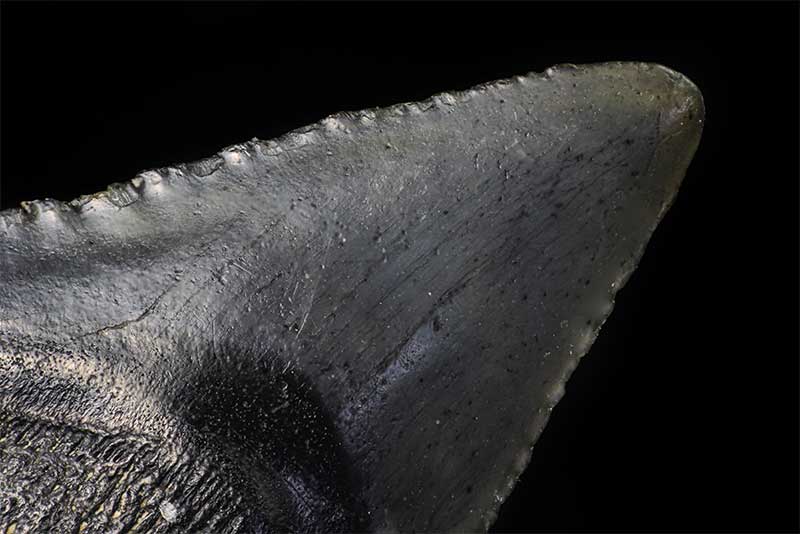 These shark teeth are quite small, so we're going to be using a macro lens to get as close as possible and capture the surface texture and detail.
We recommend clearing a small tabletop space, and setting up your camera on a tripod for this kind of shoot. Other than personal preference, there's not much reason to shoot freehand for a subject like this.
Keeping the camera steady is important when shooting this close to a subject. Every small movement will create camera shake and blurry photos. Another bonus of shooting on a tripod is having your hands free to make adjustments to your subject and lighting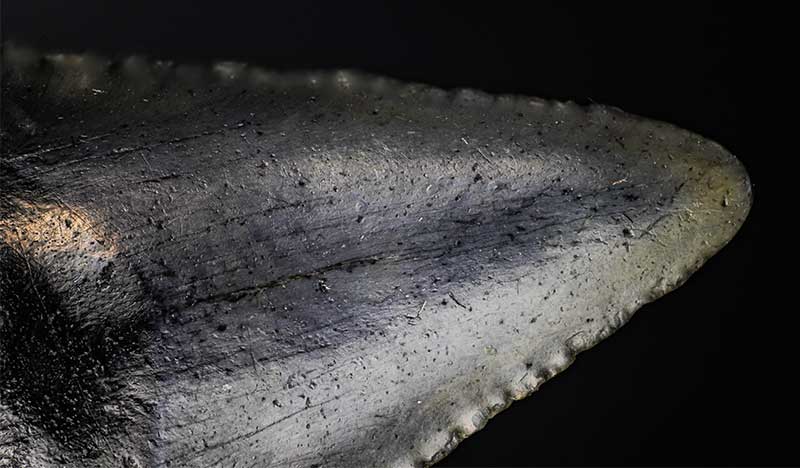 Shark teeth, like many other macro subjects, are slightly reflective. That presents us with a challenge for our lighting. The biggest challenge though, is simply getting light between the lens and subject.
Perhaps unsurprisingly, super close macro photography leaves very little space between the lens and our fossilised shark tooth.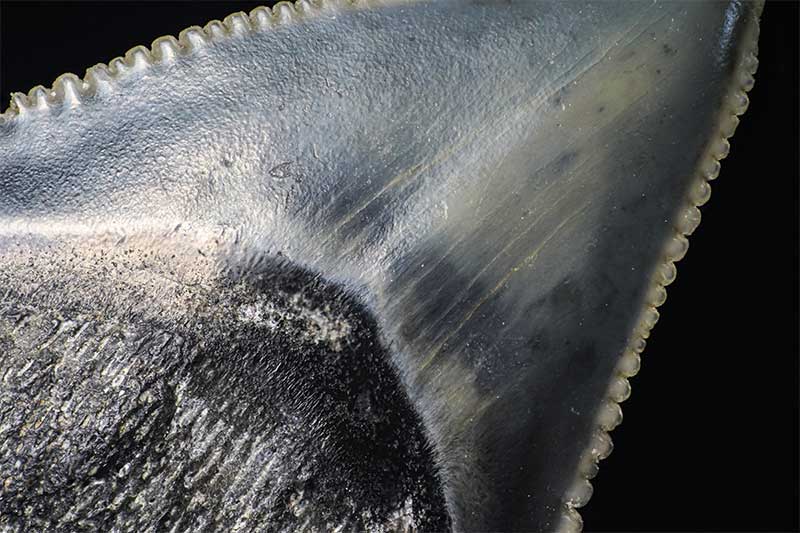 Luckily, we have the Adaptalux Studio close by to provide light exactly where it's needed. The flexible nature of the Lighting Arms allows us to manipulate the reflections to either be insignificant or nonexistent.
The small light sources also enable us to place the light easily between the subject and the lens.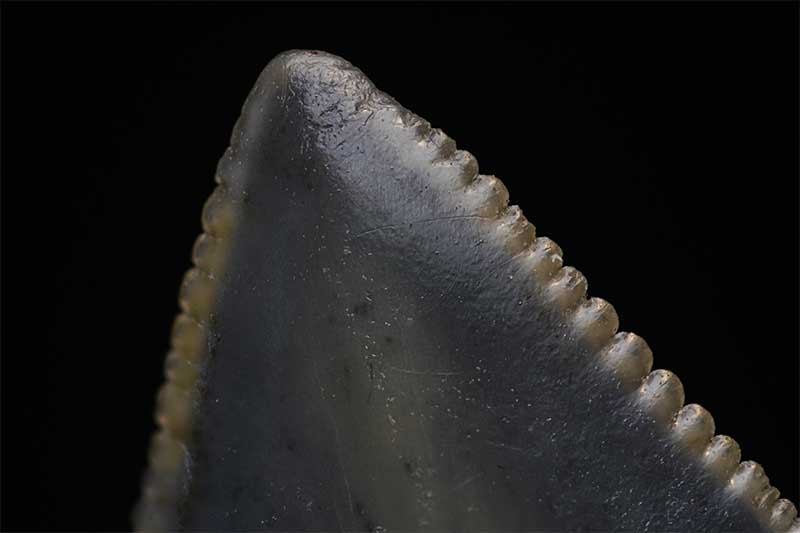 Although the shark teeth are relatively flat when shot from above, getting close means a very narrow depth of field. You might want to focus stack for ultimate sharpness. Be aware that the movements needed are only fractions of a millimeter!
Once again, our lighting plays a large part in getting enough light onto this tiny subject. This allows for the maximum settings and widest depth of field possible. This helps by reducing the number of shots needed per stack!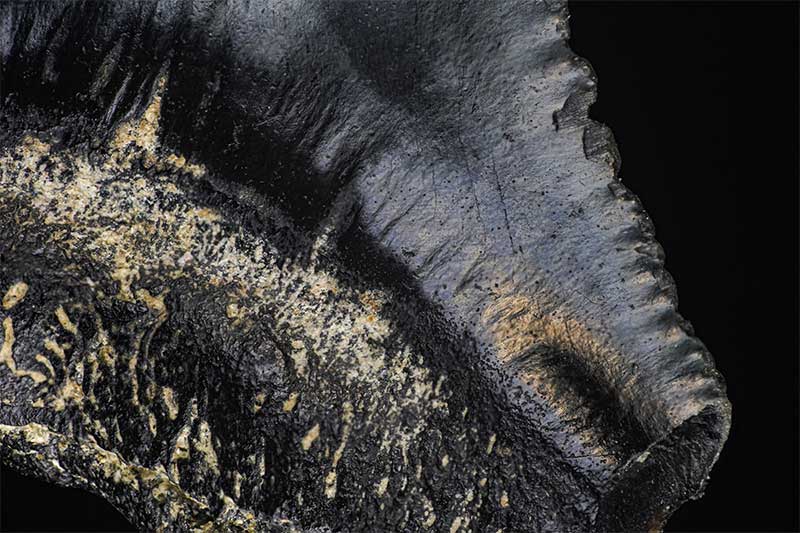 Although not the most common subject to photograph at home, fossilised shark teeth are a great little curiosity to explore in macro. They come with some interesting challenges and a lot of potential for interesting macro shots!
Don't forget to subscribe to our YouTube channel for more macro photography tutorials, ideas and inspiration!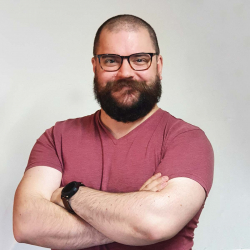 Latest posts by Ben Tuxworth
(see all)