Watch on YouTube – Dramatic lighting for flower photography – Orchid Macro Photos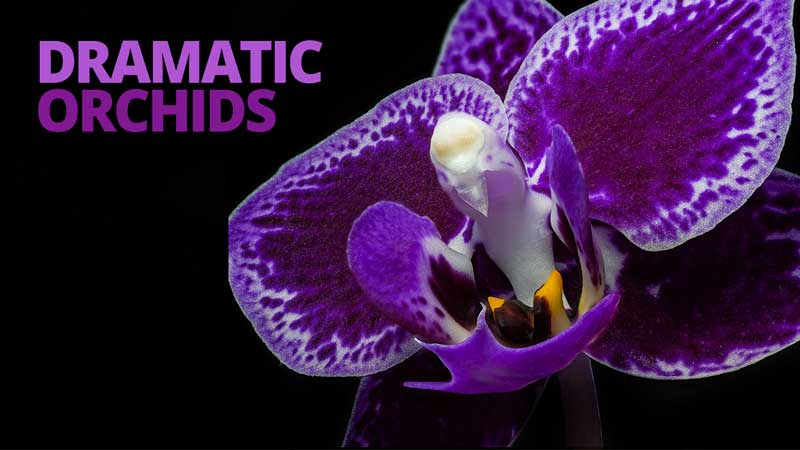 What is the best way to create some dramatic lighting for flower photography? We will be exploring how to affect your flowers using adjustable artificial light.
Dramatic lighting
for flower photography
Flower photography is a favorite pastime for many. Flowers bring natural beauty into our gardens and homes and it's in a photographer's nature to want to capture it!
However, anyone that has pulled their camera out and taken their first flower photo knows that it's not as simple as it may seem. Flowers are one of those subjects that looks much nicer in real life than in a mediocre photo – It's hard to do them justice!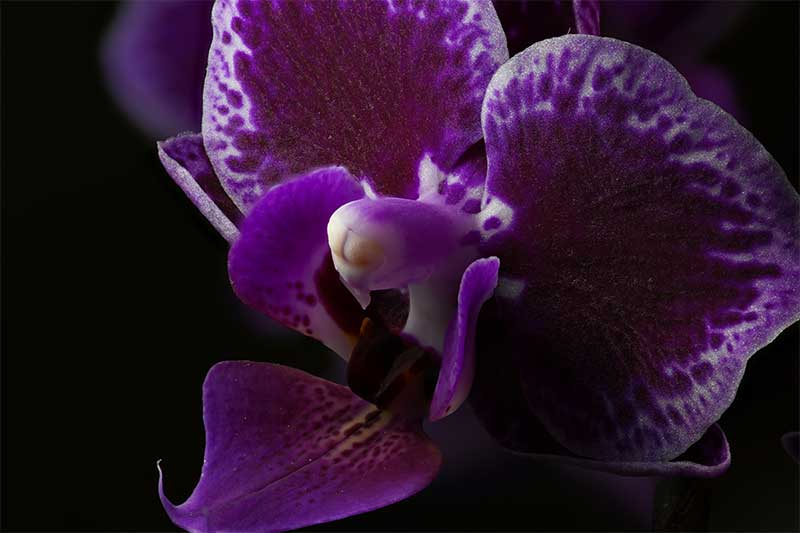 Lighting is arguably the most important technique to learn for improving your flower photography past a certain point. Focus and composition are important too of course, but there hits a limit with natural lighting, that can quickly limit your creativity.
That's where artificial light comes in handy. If you don't know the difference between the types of lighting, we have a great article that explains the differences between natural/ambient light and LED/Flash artificial light.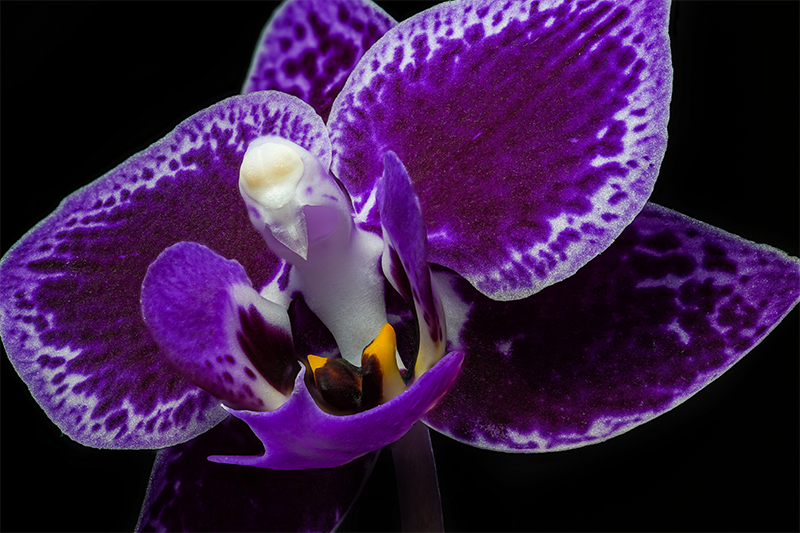 Flowers are complicated shapes. Petals and recesses in the flower create shadows and areas where light cannot penetrate. This can make it difficult to capture some details, but can also suit adding drama and creative lighting to a flower shot.
Having control over the direction of your lighting is critical to harnessing the interesting curves and detail that flowers provide. There are of course ways to diffuse and control natural light. Placing your flower near a window and use a sheet as a diffuser. However, that might be a one-trick pony for every possible flower shot!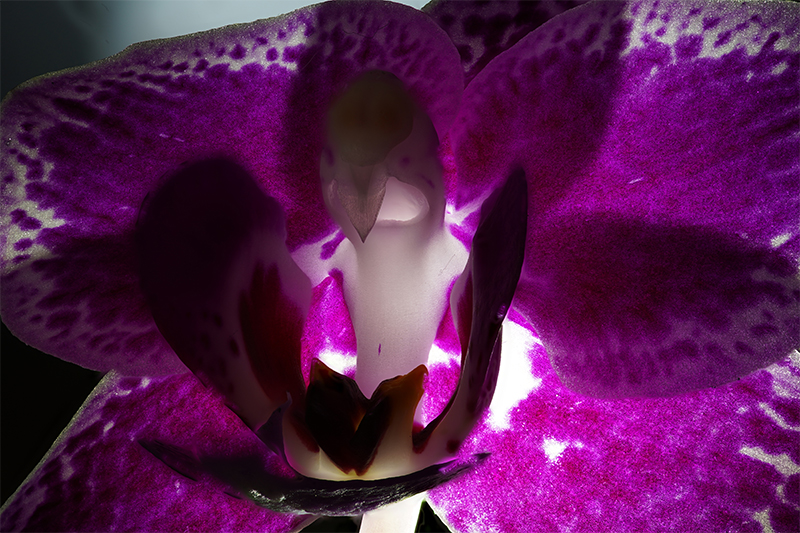 The diffusion (or lack thereof) is very important. Using direct light can be very dramatic, but very harsh and hard to expose for. Strong contrast and bright specular highlights will make your images stand out, but it might not be the most visually pleasing light for your flower.
We recommend experimenting with at least a little diffusion for your flowers. You can still have high-contrast images, but the light hitting the flower will be a little softer. Luckily with the Adaptalux Studio, it's simple and quick to change diffusion using magnetic attachments. We were able to try soft, light, and no diffusion quickly!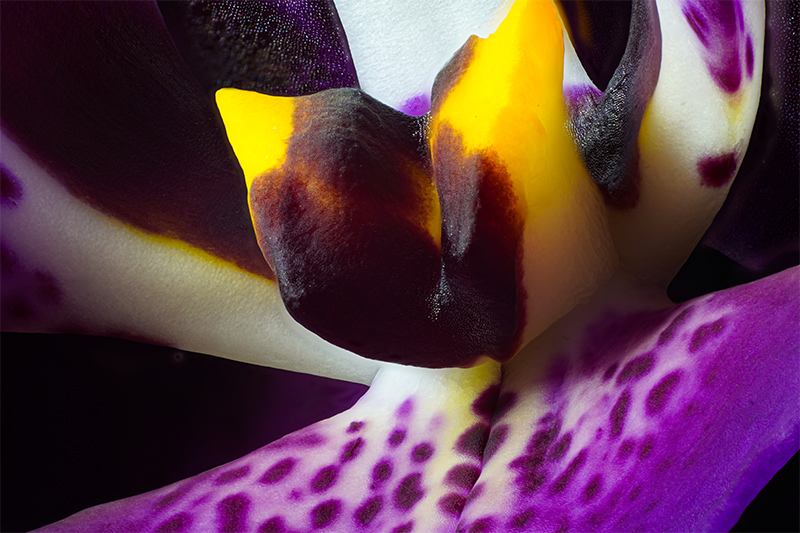 Choosing the lighting you want to use can be tricky and daunting. However, we're here to help! A basic rule of thumb can be used to know if LED or flash is right for you;
Movement from the wind is an issue outdoors. Flash will freeze that movement and help to overpower the light from the sun.
If you want to see how changes affect your images, or if shutter speed and camera shake are not an issue, LED is much easier to learn and use!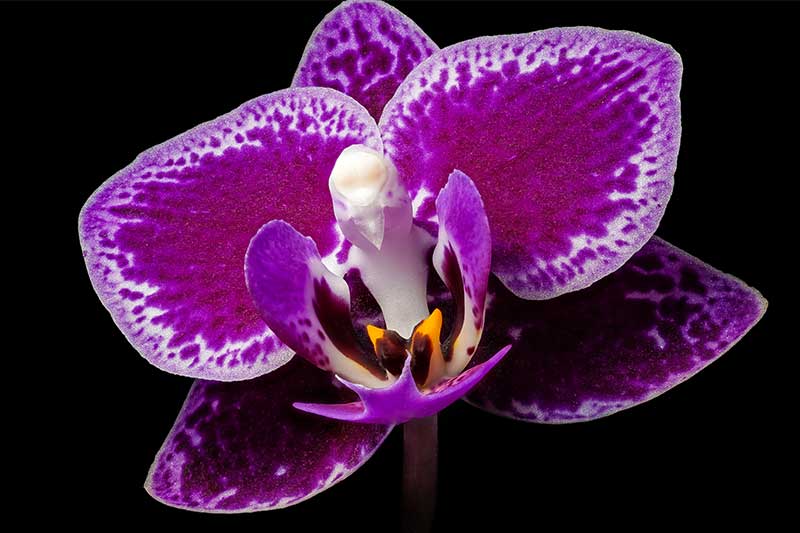 Dramatic lighting for flower photography is as powerful and creative as you want it to be. If you're looking for a way to take your flower photography to the next level, having access to a flexible modular light source light the Adaptalux Studio is a game changer!
Don't forget to subscribe to our YouTube channel for more macro photography tutorials, ideas and inspiration!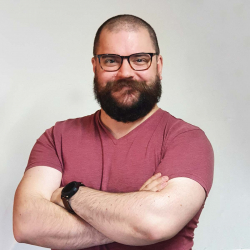 Latest posts by Ben Tuxworth
(see all)