The Photography Deck
The photography deck is a super useful camera reference sheet, printed on a deck of uniquely designed playing cards.
They are now available in our online store.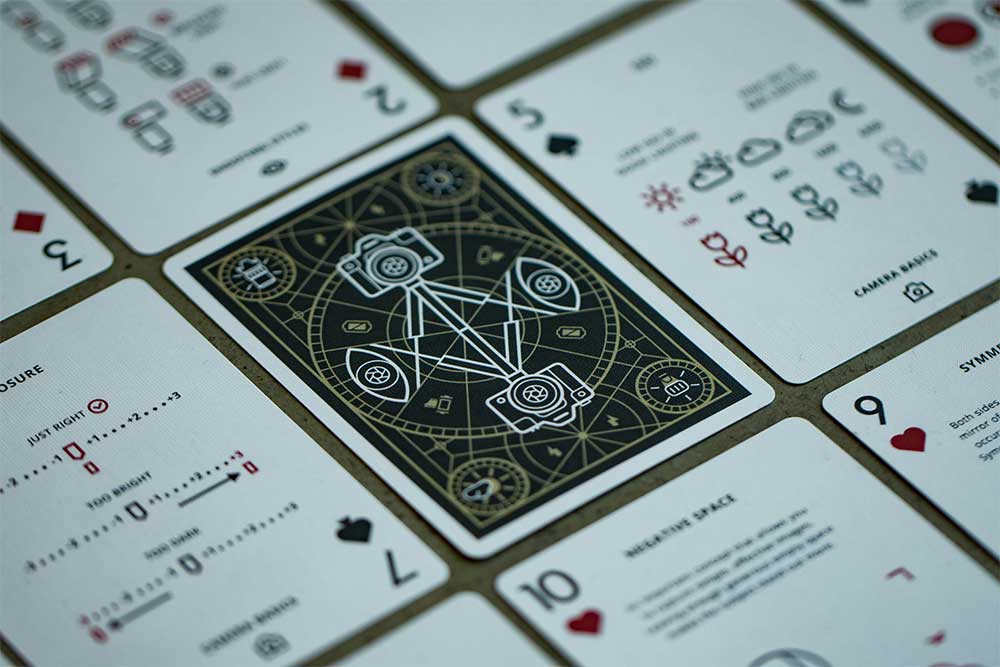 As many of you know, the Adaptalux Studio started out as a Kickstarter project. We regularly support other creators to make their ideas a reality too, and when we saw The Photography Deck by Travel 9to5, we knew our community and customers would love it. We backed the project to support the creator, and now we can also help everyone get their hands on these beautiful cards.
The Photography Deck is a set of 52 playing cards (plus 2 Jokers) printed on luxury card stock with a micro-linen texture. Alongside the unique artwork created for the face cards, each numbered card is filled with tips to help re-enforce your photography skills!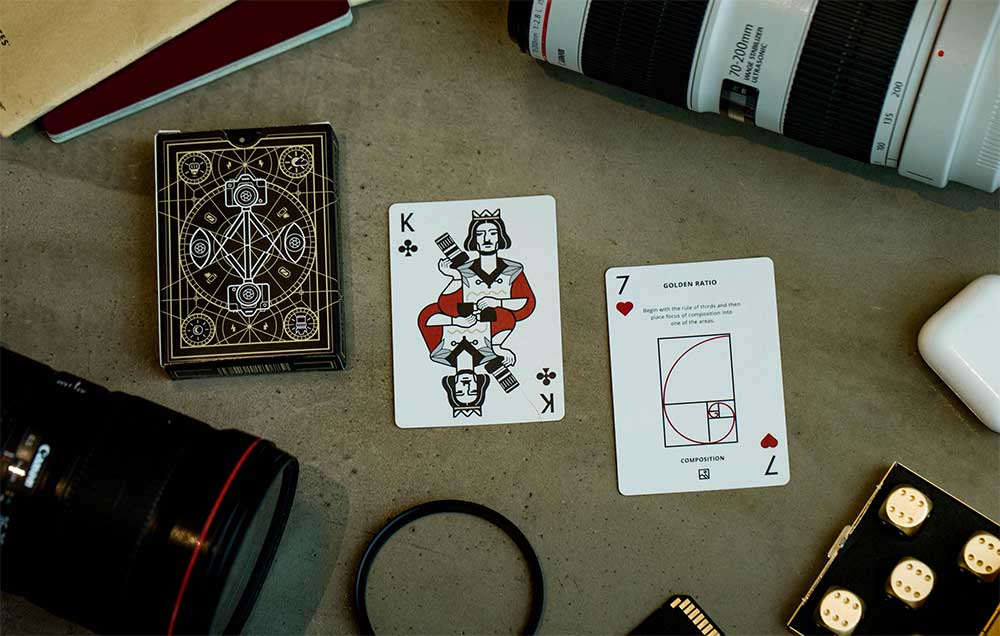 We think these beautiful cards are an ideal gift for any photographer. From beginners to travelling creators or passionate camera enthusiasts, a lightweight photography cheat sheet that fits into your pocket is sure to come in handy.
Each of the suits illustrates a
different category of photography information:
SPADES are dedicated to Camera Basics. These cards illustrate standard principles such as the exposure triangle, aperture, shutter speed, ISO, focal length, depth-of-field, shooting modes, sensor size and exposure interval.
HEARTS are dedicated to Composition. The most important principles and techniques such as negative space, symmetry, patterns, leading lines, depth & layers, framing, rule of odds, rule of thirds, Fibonacci & golden ratio are explained in custom-designed illustrations.
CLUBS are dedicated to Technicals. Collating the most important topics such as manual shooting, white balance, colour theory, understanding and reading a histogram, understanding the different types of filters, metering modes, RAW & JPG, focus modes and drive modes. Once again, all topics are described with custom illustrations.
DIAMONDS describe different Shooting Styles and the most commonly used settings. Styles such as flash photography, macro, sports & motion, portrait photography & bokeh, landscape, sunset, night, astro & long exposure among other topics are illustrated.
Of course, they can still be used to play a game of cards too as Sam did over the weekend!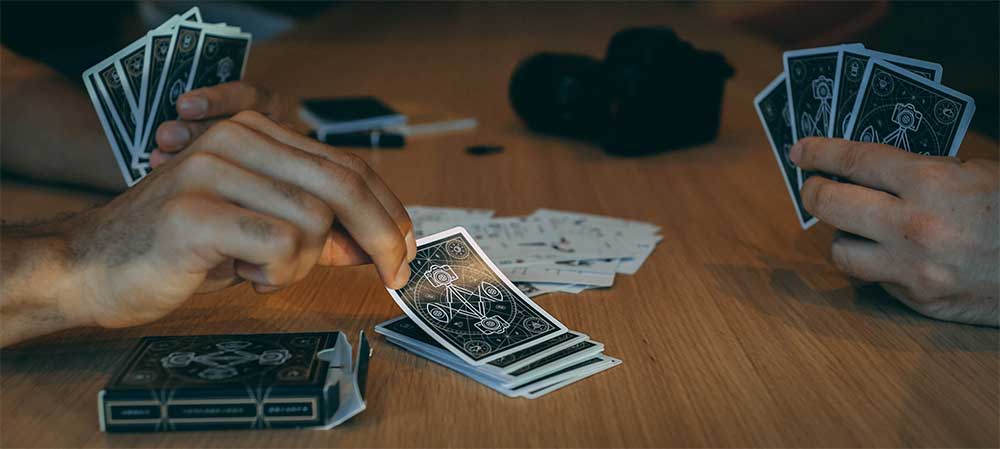 You can check out the original Kickstarter project for The Photography Deck (though it has now ended). Alternatively, watch the video below to see the cards in their full detail.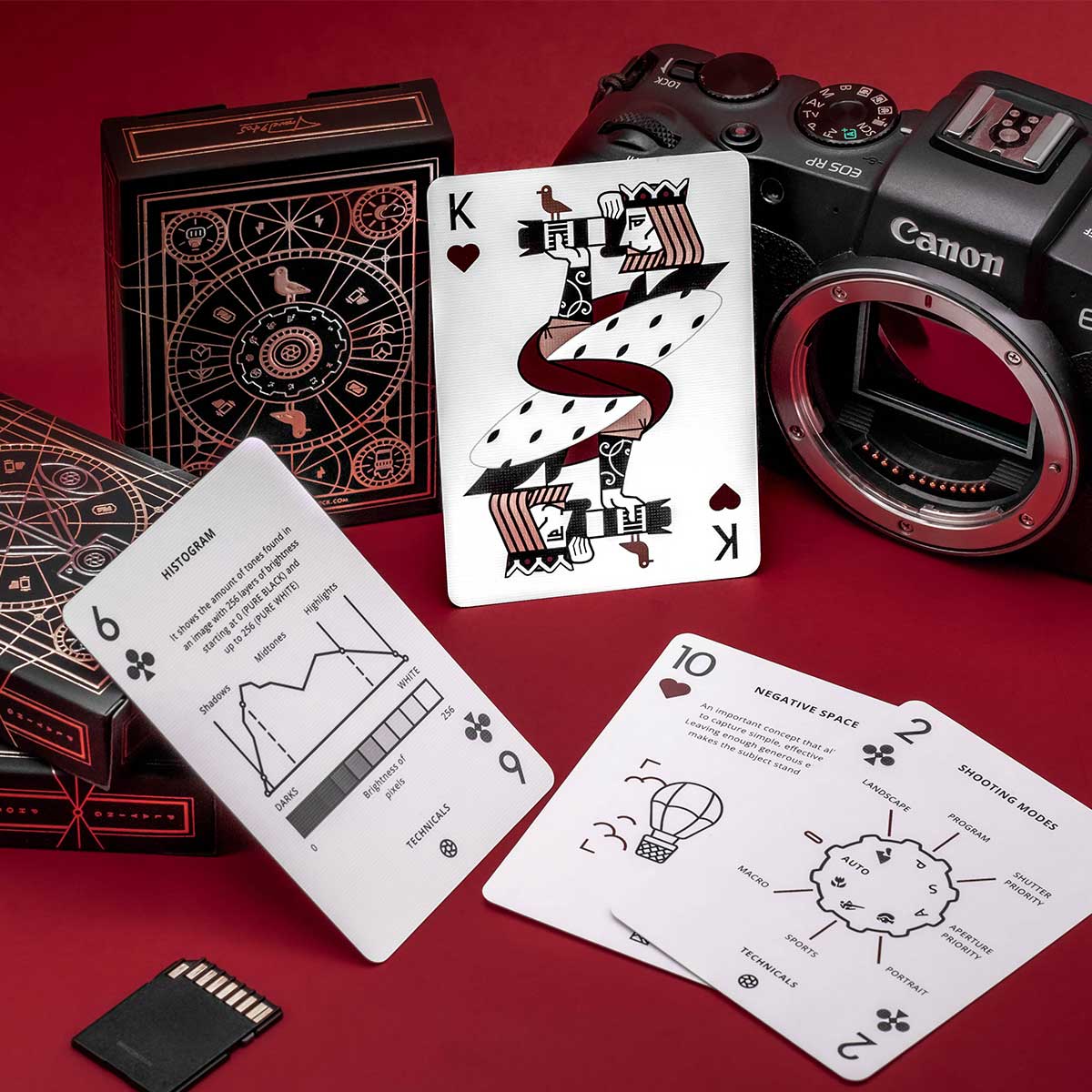 Want to grab some photography playing cards for yourself, or perhaps a gift for photographers you know? They are available now, on our store!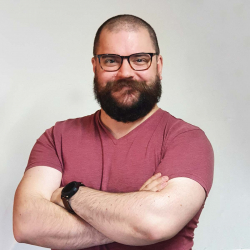 Latest posts by Ben Tuxworth
(see all)