Hi all,
Sam here, I cannot believe it's time for my yearly update again, where has this year gone?! I hope everyone is doing well over Christmas and continuing to stay safe where possible.
2021, another rollercoaster of a year. Adaptalux has continued to do well and is stable, which is warming to see despite Coronavirus and Brexit doing their best to make life as complicated as possible for businesses. Covid has continued to cause havoc on supply chains (especially electronic components) and has made it very difficult to develop and manufacture complex products. Brexit has also added to this, causing unnecessary shipping delays and more complex shipping procedures to deal with.
However, the team and I don't give up easily. Our continued perseverance and determination are bringing you the Adaptalux Flash (which started shipping last week) as well as even more exciting products in the year to come. We continue striving for innovation and producing excellent macro photography lighting products to photographers all over the world – something I am very proud of. Adaptalux has come a very long way since I came up with the idea in my bedroom 8 years ago!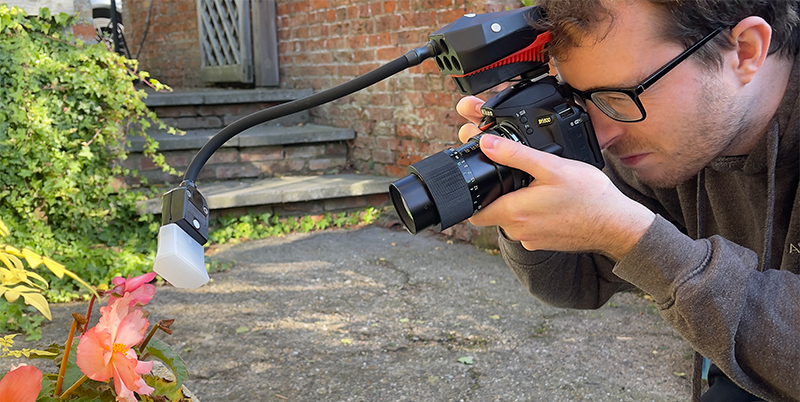 The Flash products have been our main focus this year alongside other product developments
Coronavirus has continued to have a tough impact on the Flash project this year. At the start of 2021, we announced the Flash products had been completely re-designed, as we worked tirelessly in the background to improve all of our products throughout Covid. Producing the new Flash products has gone very well under the circumstances, and I am extremely happy with the final results. Yes, there have been further delays, but nothing is simple when it comes to supply chains at the moment. The delays have undoubtedly led to a better product, allowing us to take our time in perfecting them.
I began initial electronic work on the Flash products 4 years ago now and it's been a long road to get here. I have always believed Flash will take Adaptalux Studio to yet another level. With Flash and LED options, the Adaptalux Studio will be the most complete lighting solution designed specifically for macro photography.
The team and I are really excited to see what Adaptalux Flash can bring to the macro photography community next year. We have currently started shipping the Kickstarter rewards and I expect a full launch at the end of January. It's also worth noting I have been also working on other products over the year, stay tuned in the New Year for news on this!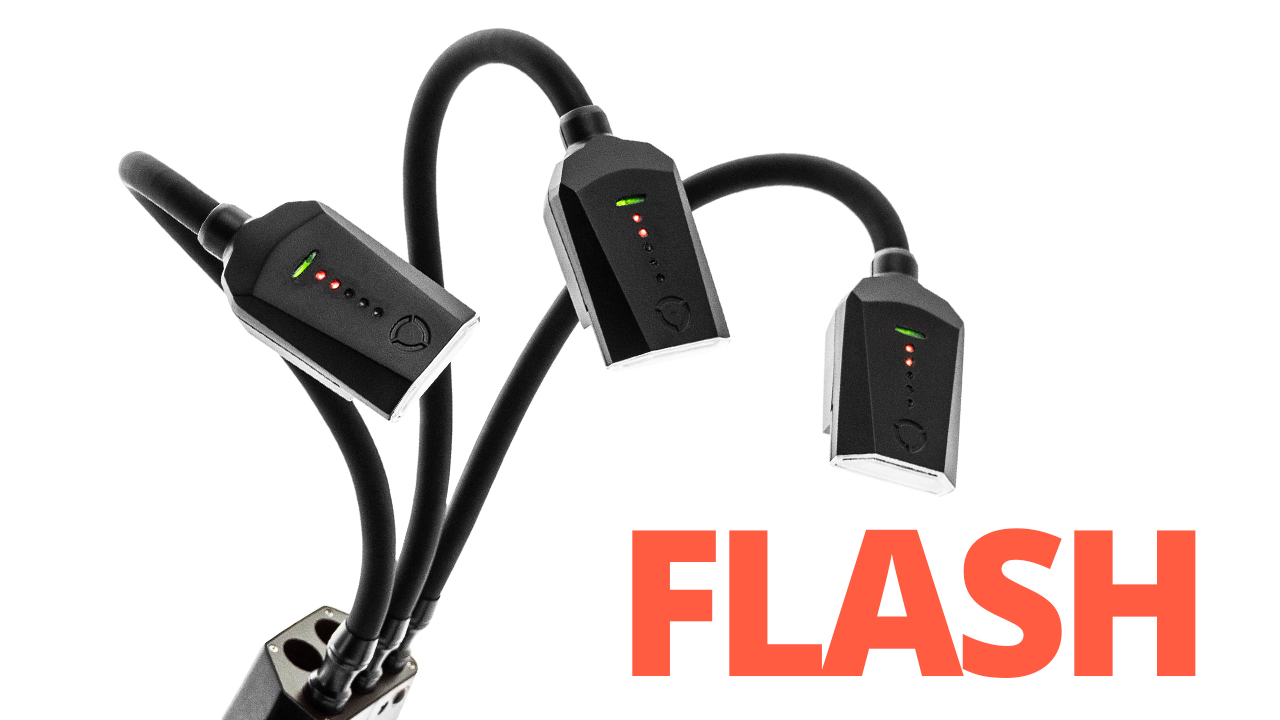 Our amazing community!
We love our community! It has continued to grow this year and the Adaptalux Community Group on Facebook continues to really impress us. One person even mentioned to us that the page has the "best macro photography ideas on Facebook, hands down". I completely agree with them! Our community continues to support and inspire each other as it grows.
Ben has continued to make great Adaptalux macro tutorials this year and I know his techniques are an inspiration to many macro photographers out there. We also introduced the Monthly Macro competition this year, which has gone down very well. Every month we launch a "macro challenge" based on a theme, and photographers can enter the competition and win prizes. Ben and I always enjoy going through the results at the end of the month, the entries are always fantastic and innovative and the winners are always really difficult to choose.
If you have not checked out our Youtube channel, be sure to visit and subscribe to get new ideas and also take a look at our Community page and join the group.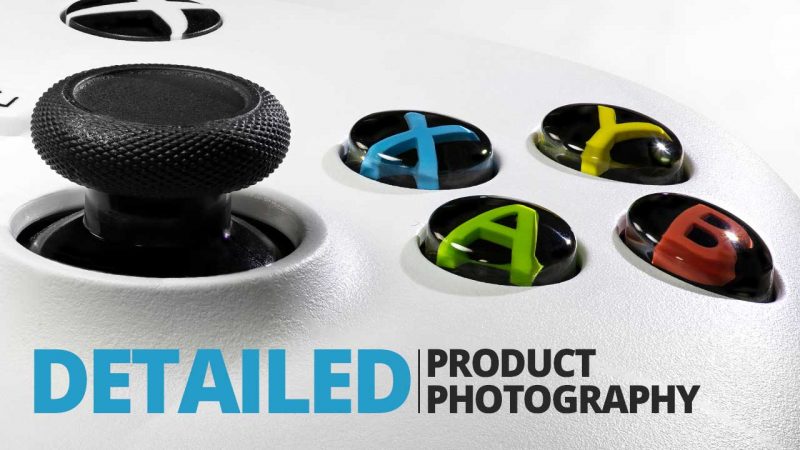 The Adaptalux Assembly Studio
Early summer, we moved to a bigger premises, we call it the Adaptalux Assembly Studio. This has allowed us to implement better assembly processes into all of our products alongside further quality control points. It has also allowed us to increase the capacity of the number of products we can make each day, which is essential for the upcoming year when Flash will be available. We also have a photography suite in the studio, for taking product photos and making product demos and tutorials. The move to this premises was a big stepping stone in the companies development, and it really allows us to do more with added flexibility.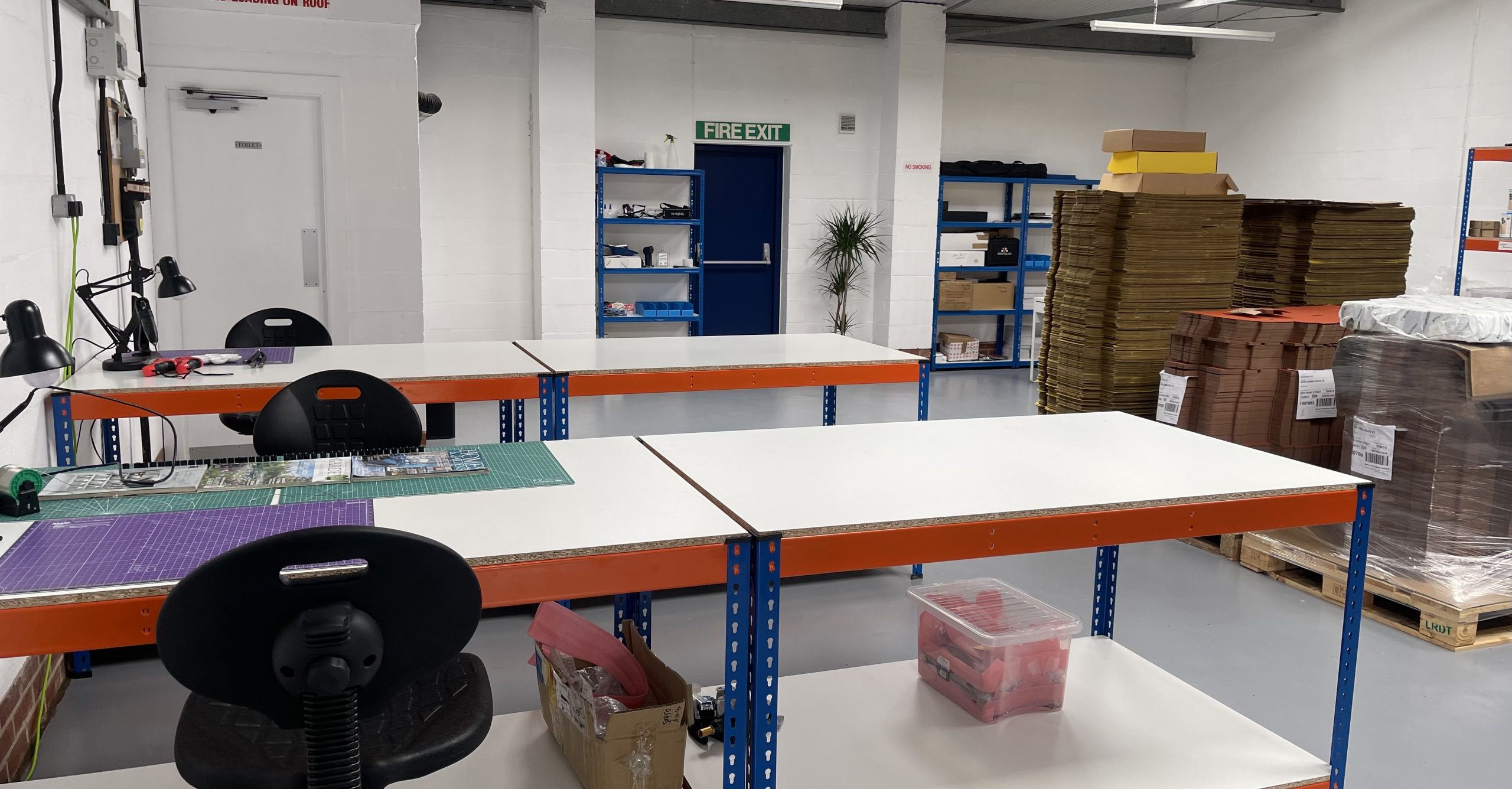 Shipping Department!
Billie continues to brilliantly manage the shipping of our products and also helps with a lot of assembly as well, she is a star! Everything is thoroughly checked and well packaged to ensure the goods get from our door to yours in excellent condition. This year we added smaller accessories to the Adaptalux store, such as the macro phone lenses, this means Billie has been shipping more than ever! I know she already has everything prepared and planned for January, when we will be shipping a large number of Flash pre-orders out in a short period of time.
The Photography Show
A highlight this year was the Photography Show in September. The show was back on after 2 years, because of Covid. It was really great to see everyone who came to our stand, we saw a lot of passion for Macro Photography and Adaptalux and it really warmed our hearts. The Photography Show is always a great time of year for the Adaptalux team and this year was especially so, we really missed meeting our customers last year.
We will be back at The Photography Show next September, we are already looking forwards to it.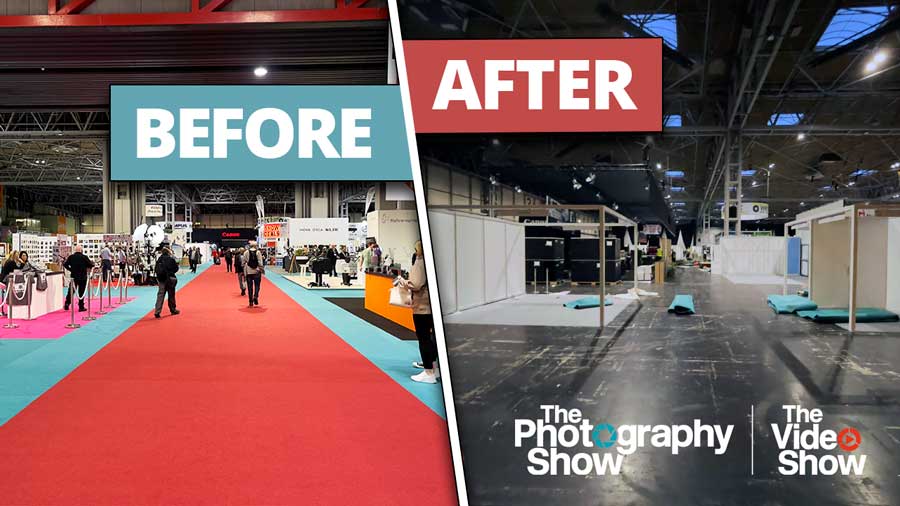 Adaptalux App Update
Last week we released a new iOS version of the Adaptalux App. We have been working away at this over the last 6 months to improve its functionality and usability. The Adaptalux App provides wireless control for your Adaptalux Studio allowing you to make changes to your lighting environment effortlessly. The changes we have made are:
No more Facebook login.
Will now stay connected to your Pod when your phone display goes to sleep.
Simplified main menu.
More accurate battery life measurements.
Quicker connection speeds.
Host of other UX changes.
Head over to the App Store to update or install the Adaptalux App for free!
Bring on 2022!
Next year is going to be an exciting year for us and all of the macro photographers out there. As mentioned, Flash will be readily available from the end of January onwards and we also have a few other surprises coming soon! The outlook for the Adaptalux product range is truly exciting, now becoming a complete macro photography lighting studio with both Flash and LED options. I think a lot more photographers are going to be attracted to the Adaptalux community, seeing the many advantages our products bring to the table. I love designing and making products and it's a joy to see them used all over the world.
Personally, next year is also going to be very exciting and different for me as well. My wife and I are expecting our first Son in January, and we cannot wait to welcome him into the world. I have already brought him his first toy camera ☺️!
Together, our team and you, our community, continue to push macro photography forwards. We continue to open up the possibilities through macro photography by offering you innovative solutions for your macro lighting and boy do you continue to blow our minds with the images you capture.
Please keep sharing your images taken with Adaptalux studio on our Facebook group page, we love seeing your work and your creativity.
Thank you for your continued support and patience throughout this year and the past 6 years. I hope you have a lovely Christmas and New Year, we will be back with a bang in January.
Sam 😄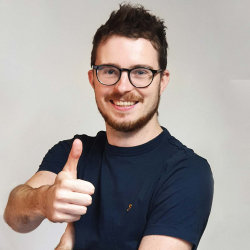 Latest posts by Sam Granger
(see all)