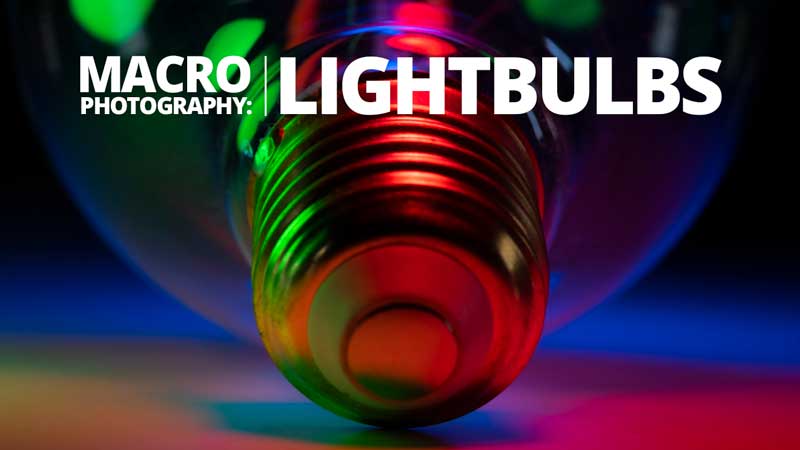 Light bulbs make very unique photography subjects for obvious reasons. In today's lightbulb macro photography tutorial we will be focusing on creating abstract art using the reflections of the glass.
Additionally, older bulbs have tiny filaments that are interesting and challenging to capture. Lighting the bulb can create an opportunity to practice your settings for capturing a light-emitting object.
We recommend looking at only one aspect at once, then experimenting from there. Trying to capture a glowing filament and reflections on the bulb at the same time might be tricky!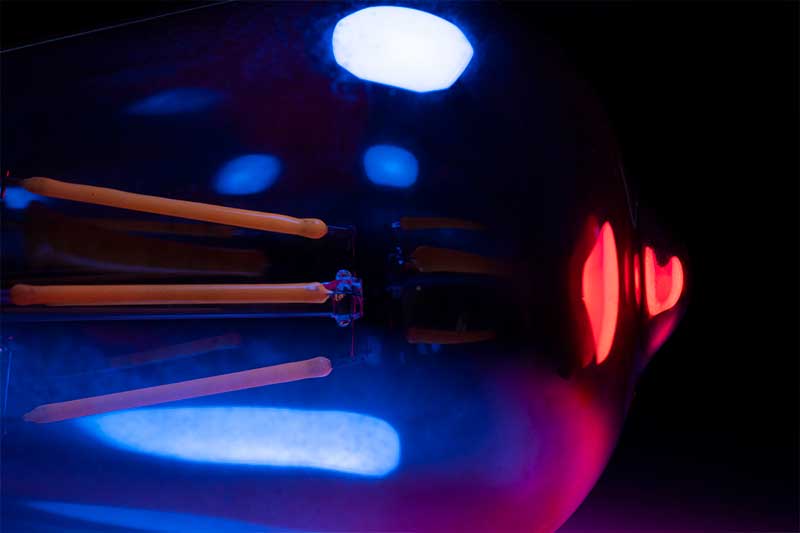 Lightbulb
Macro Photography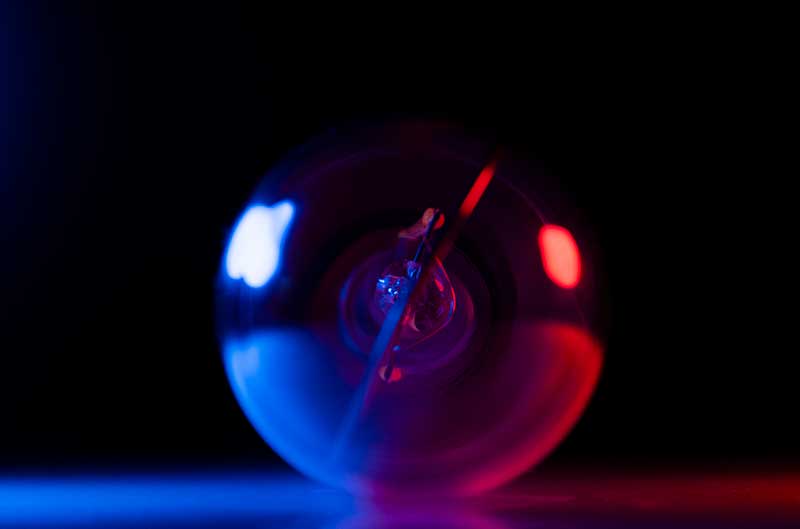 Lightbulbs come in all shapes and sizes. This makes their delicate glass structures a great source of interest for photographers. Especially when it comes to using reflections for abstract images!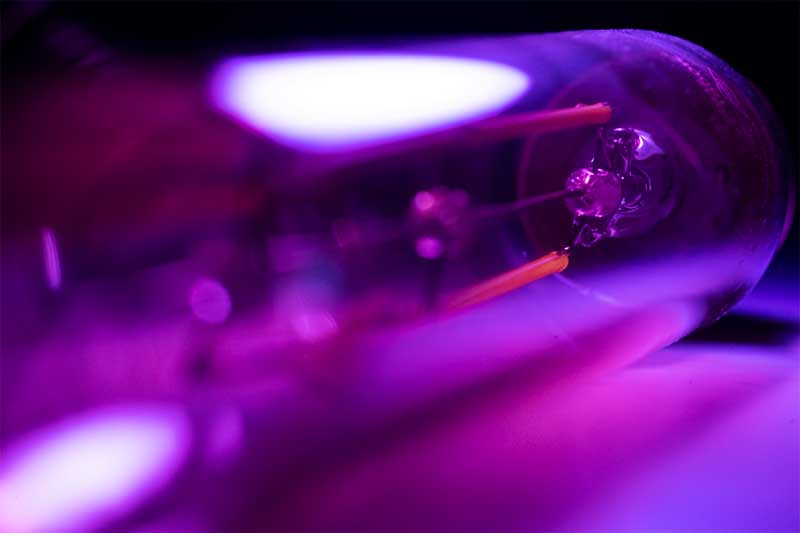 We are going to be using a macro lens to get close to the glass. The goal is abstract images, so obscuring the full bulb will help to keep people guessing.
You might find it easier to move the lightbulb around in front of the camera, or vice versa. Keeping the camera freehand (no tripod) is an option too if you prefer to keep the subject stationary.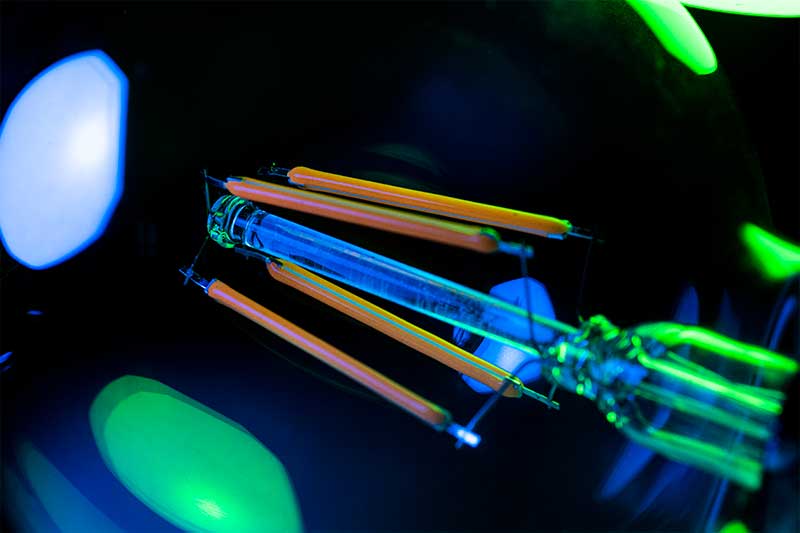 Lighting plays a big part in this kind of shoot. You may think, why do we need lighting if we're shooting a light bulb? Well, the light the bulb creates comes from within, leaving only one kind of shot to capture (the filament). Lighting from outside creates reflections on the glass that creates the abstract images we're looking for.
Being flexible with your lighting is key to success with abstract lightbulb macro photography. Not only are reflections going to be obvious in your shot, but they are the main point of interest!
You will need to be able to move your light source. Multiple light sources is better than one, and being able to colour them is a bonus too!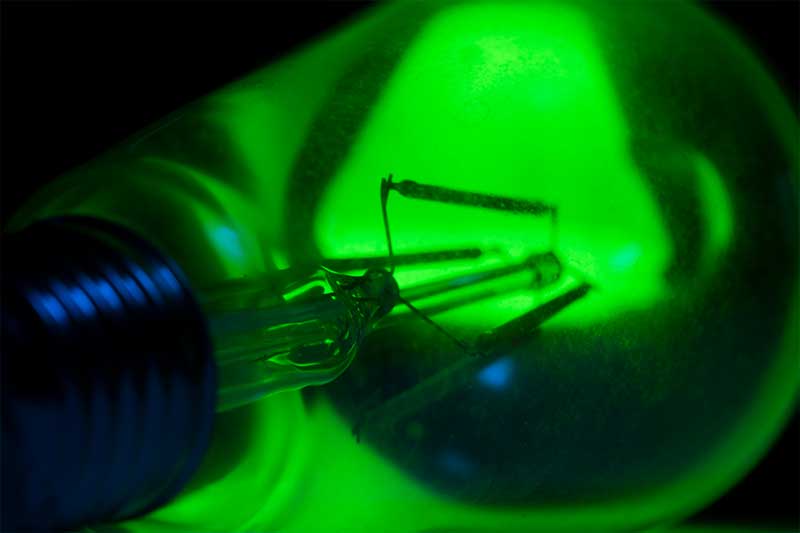 Our lighting comes from the flexible lighting arms, diffusers, and colour filters of the Adaptalux Studio.
The placement of your light determines where the reflections will show along the glass of the bulb. Move the lighting or the bulb to change the look of the image.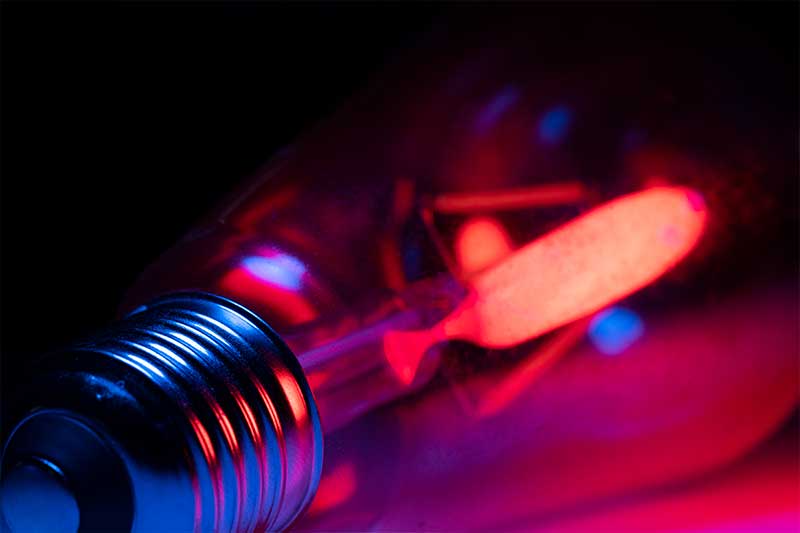 Remember to expose for the reflections, not the bulb itself. The abstract nature of this shoot is to obscure the bulb and show people the reflected light.
This kind of simple abstract shoot is fun and a unique take on lightbulb macro photography. Instead of trying to shoot the filament, take a look at the interesting glass shapes surrounding it!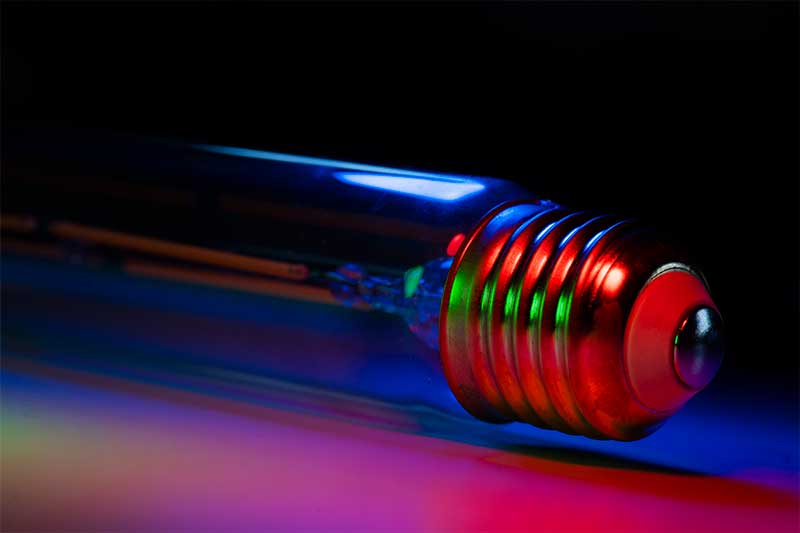 Don't forget to subscribe to our YouTube channel for more macro photography tutorials, ideas and inspiration!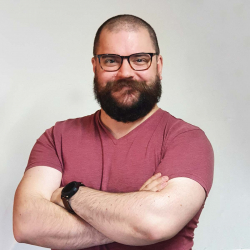 Latest posts by Ben Tuxworth
(see all)