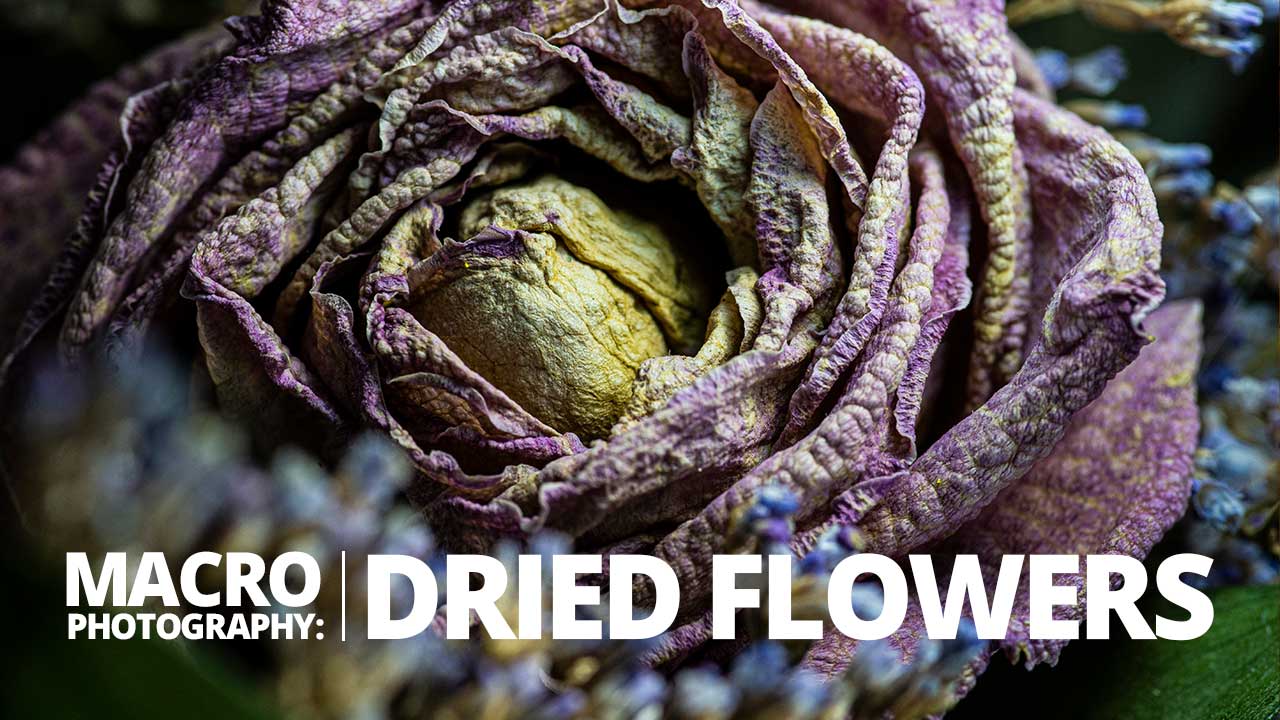 Dried flower macro photography can be just as fun and interesting as shooting living flowers. There is less colour, but the texture and structures are much more complex and unique!
Dried Flower
Macro Photography
We have a big basket of flowers, left to dry out in the sun over several weeks. This shoot really benefitted from having a large selection of different flowers in the bunch.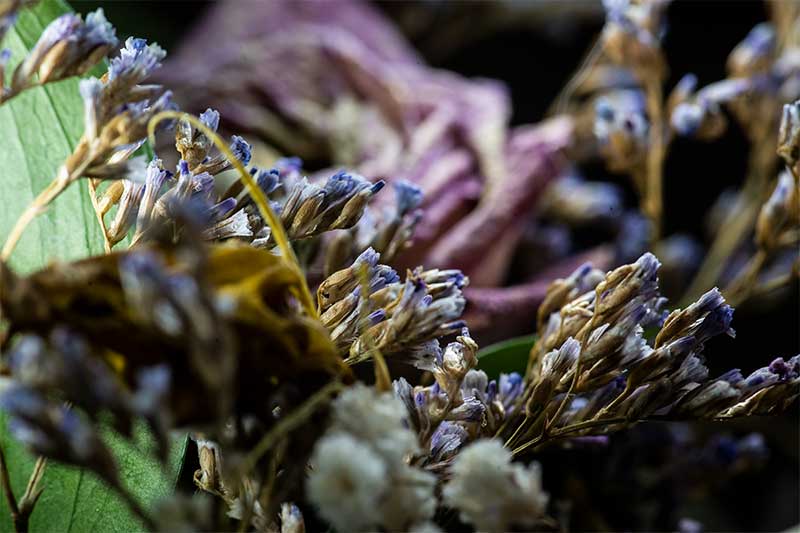 With so many different kinds of dried flowers all mixed together, it lent it's self to some quite abstract and chaotic photos.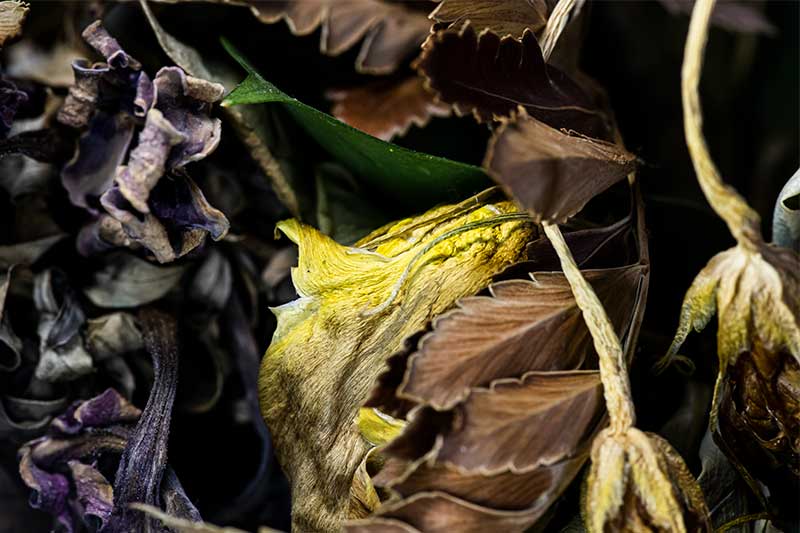 Try shooting close up to capture the texture of the dried out petals. The colours are a little more dull than their living counterparts, but dried flower macro photography has it's own unique charms.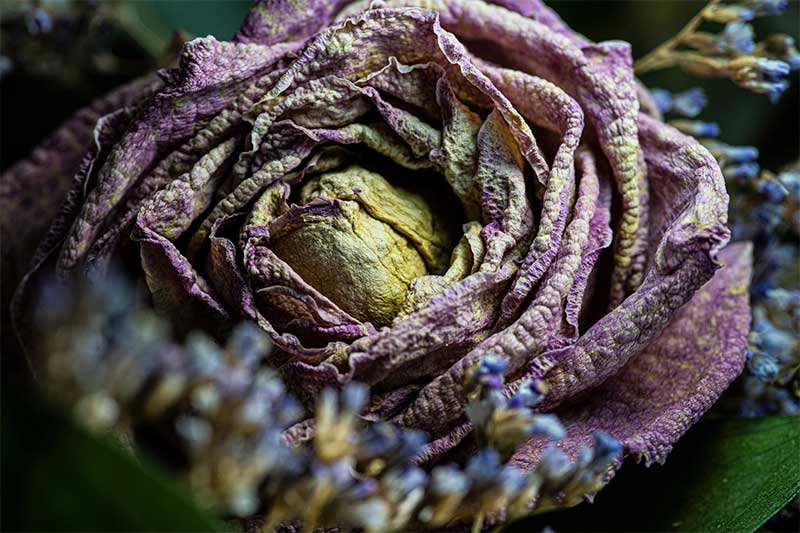 Alternatively, shots further away can capture several flowers in one. The mix of different flowers in the bouquet can add interesting detailes for the viewer's eye to find.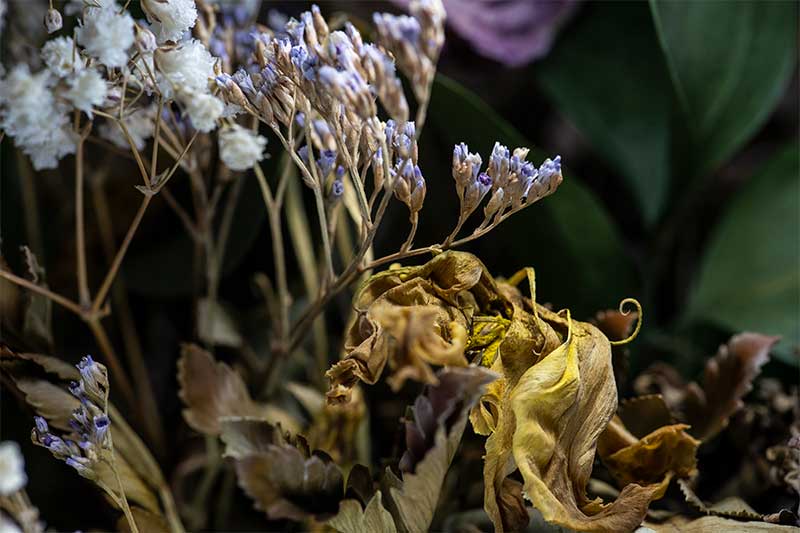 The trouble with chaotic macro subjects is often getting good lighting into the right places. In the case of our flowers, there are a lot of spots where highlights and harsh shadows can take over.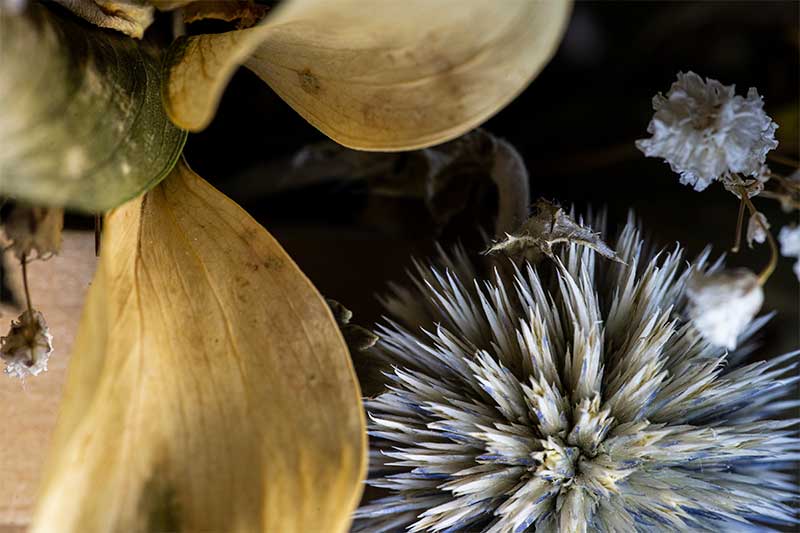 Complex and small subjects need versatile lighting. Being able to get light into the right spot and diffuse it is invaluable to this kind of subject.
Diffusion in particular plays a big part in making your images look pleasing to the eye. With this many stems and petals in the way of your light source, they would be casting some very harsh shadows.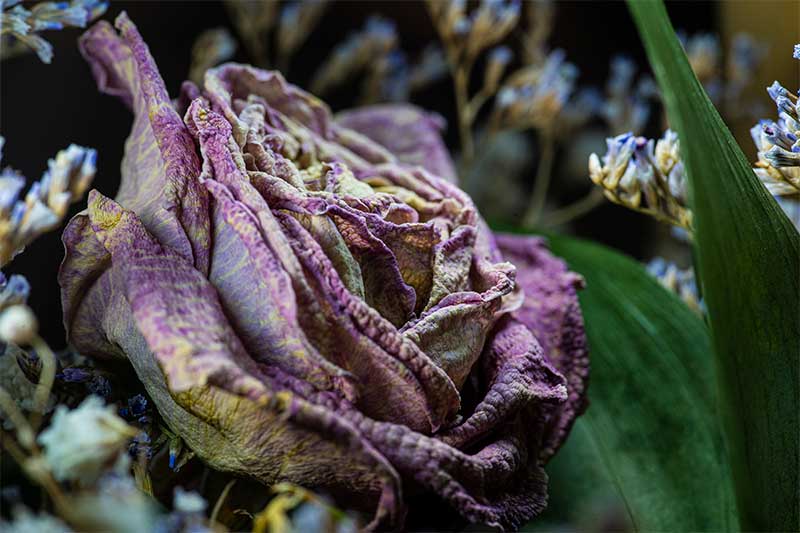 Shadows can also be tackled by having multiple lights from different directions. Something that the Adaptalux Studio is perfect for when working in macro.
Being able to get light down into the spots you need it to be, and balance your light between a flowers in close proximity, will  also help you achieve some separation between the foreground and background of your images.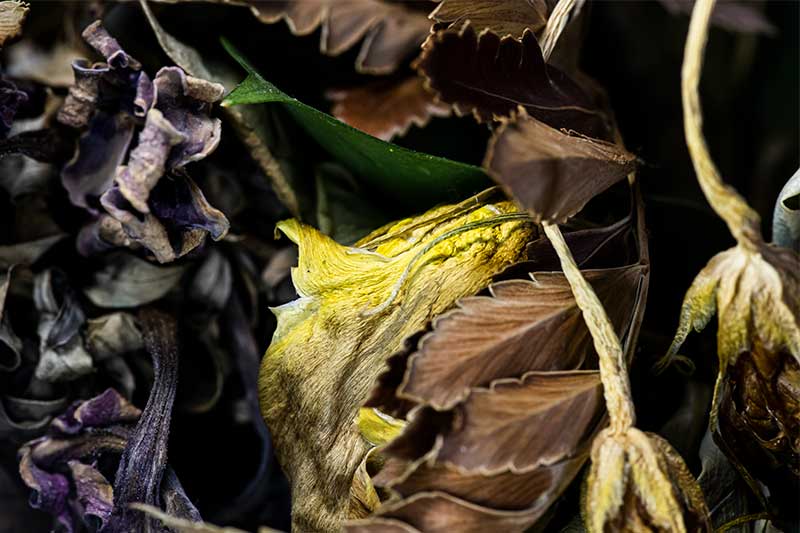 Don't forget to subscribe to our YouTube channel for more macro photography tutorials, ideas and inspiration!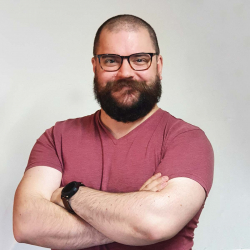 Latest posts by Ben Tuxworth
(see all)