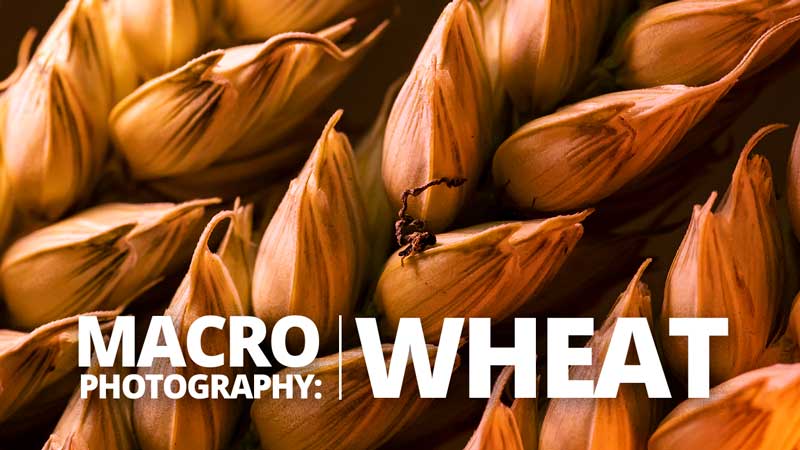 Adaptalux HQ is based in the heart of Lincolnshire, a rural part of the Uk where cereal farming is big business. It's wheat harvest time here, so what better time to photograph some crops! In today's shoot, we are  are doing using colourful LED lighting for some creative wheat macro photography!
We have photographed all kinds of plants and flowers in the past. Wheat is a bit different though. Being a crop, it's easily overlooked when thinking about what to photograph in nature.
However, just like other flowers, wheat holds some amazing detail and patterns up close.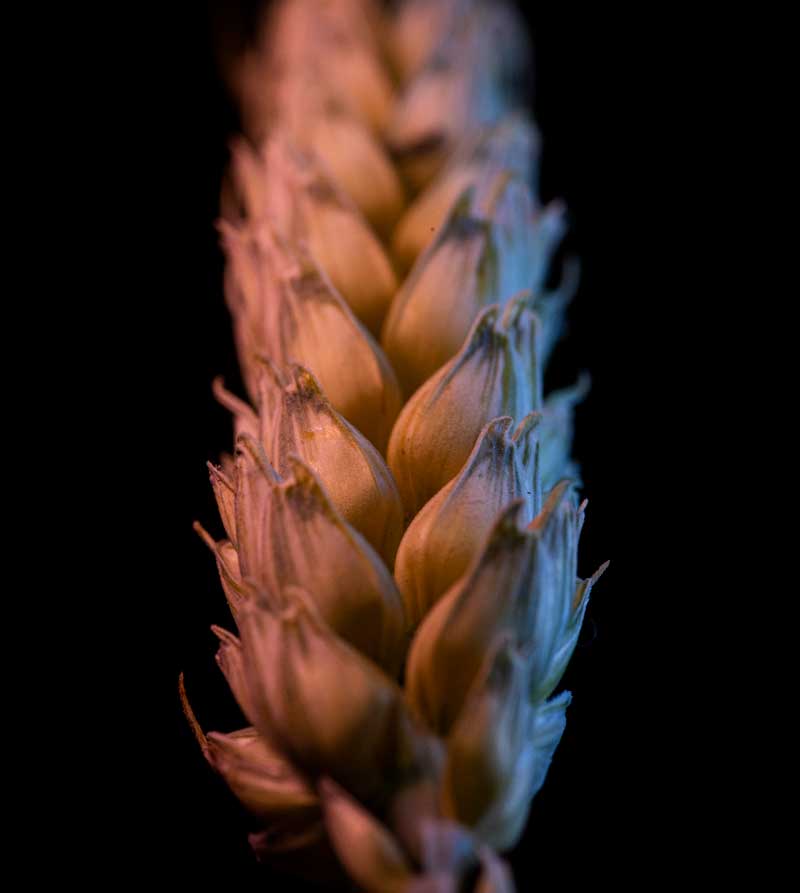 The repeating patterns of the head of wheat can be seen in almost every stem. If you only have one, it's easy to make a beautiful portrait of this strangely shaped plant.
However, if you have a few heads of wheat, they look very interesting together.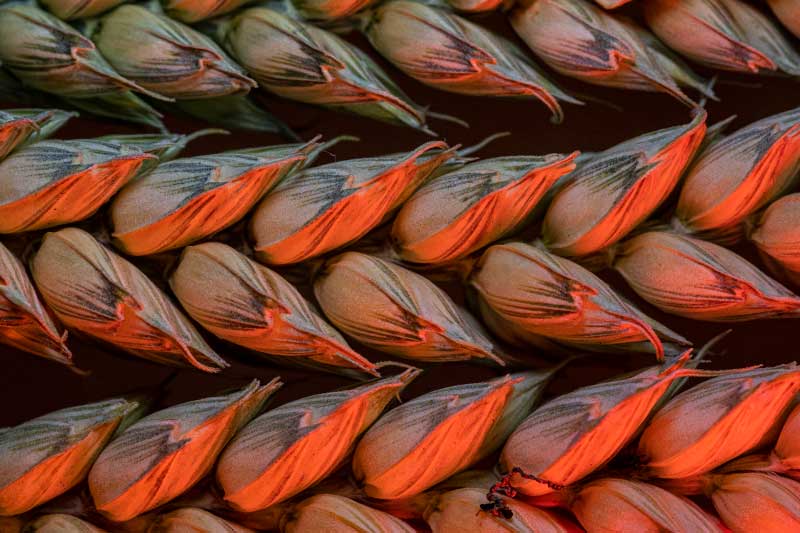 Lining up these heads for some wheat macro photography can result in amazing repeating patterns.
With a little lighting, things can go to the next level!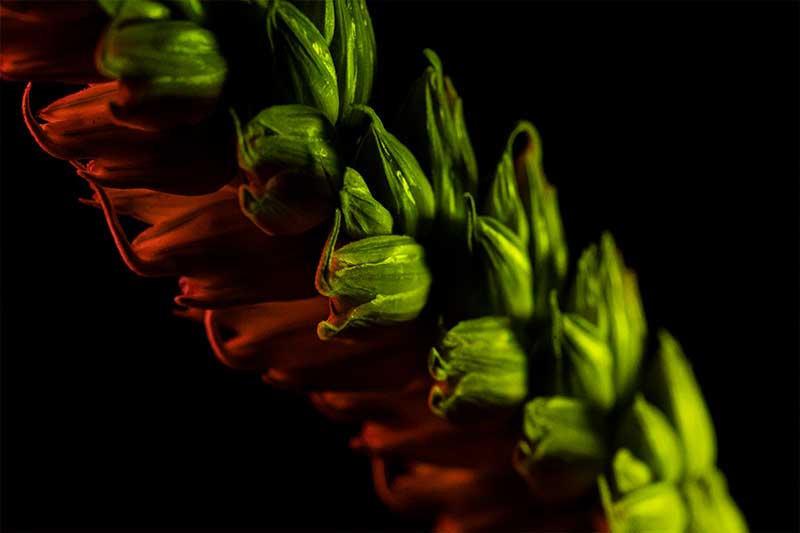 The wheat on its own is a little bland. We were too late to catch it when it was green and growing. However, we can still make it stand out from the crowd.
This technique can apply to anything that doesn't have enough colour to really pop. White flowers, beige crops or dull grey rocks… they can all benifit from some coloured light.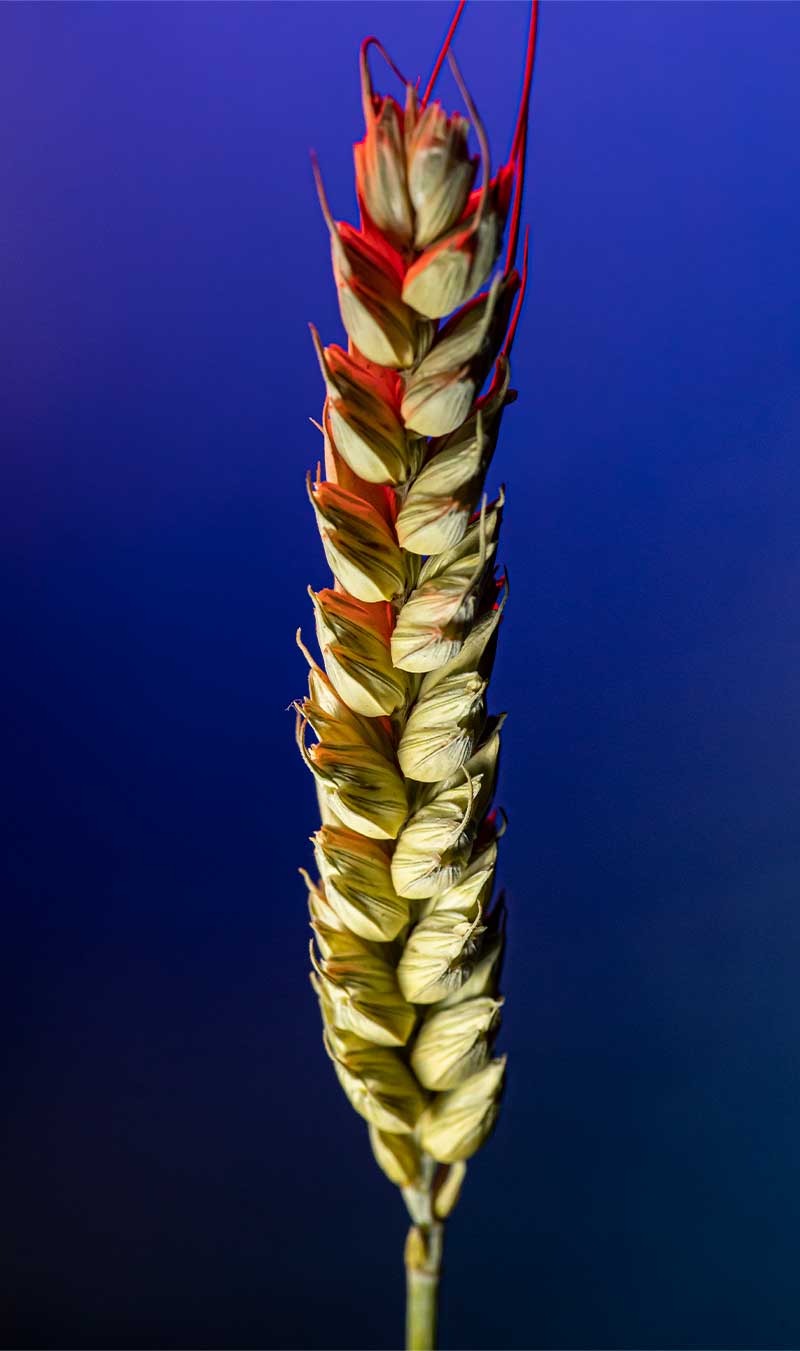 Using the Adaptalux Studio it's easy and fast to apply different colours of light from multiple directions. For a subject like our wheat, this makes for some fun experimentation!
Using some coloured LED light in your macro photography can set the mood. Use colours like yellow and orange to create a warm feeling summertime vibe.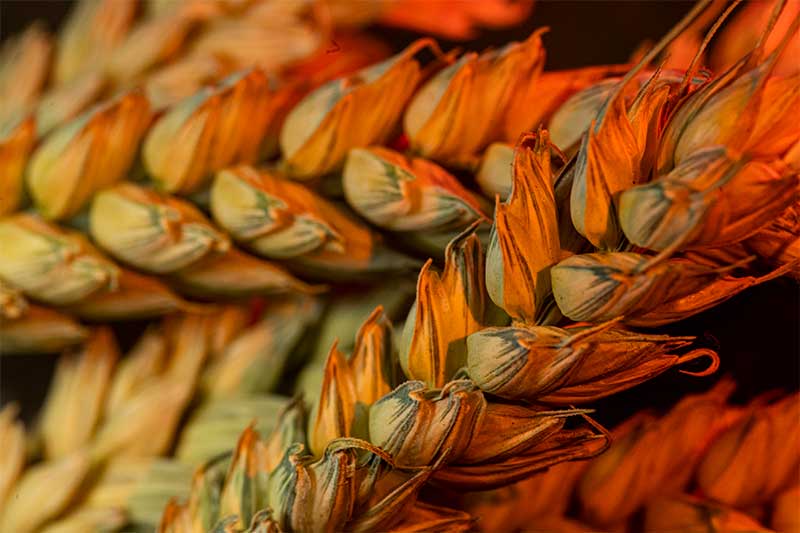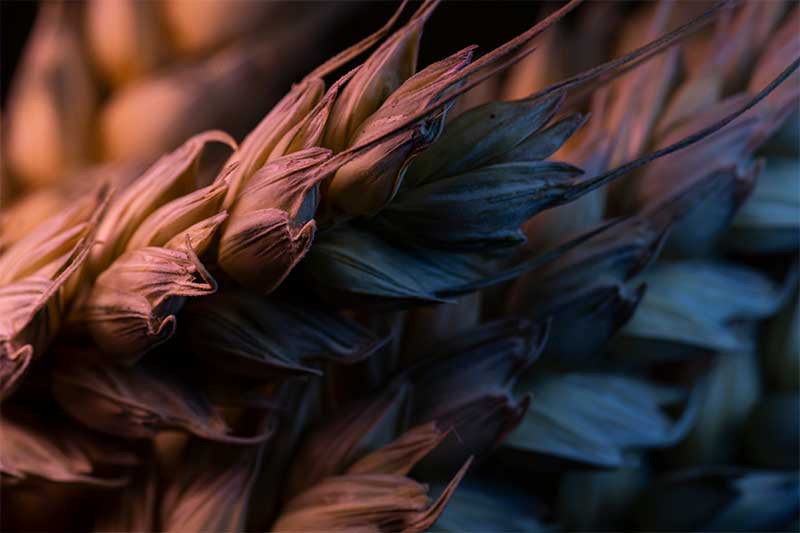 Blues make things feel cooler. Perhaps the last of the day's sun is setting as the temperatures drop. Experiment and find different combinations of colours to suit your own mood.
A dash of green can even make our dried brown wheat look a little more alive once more!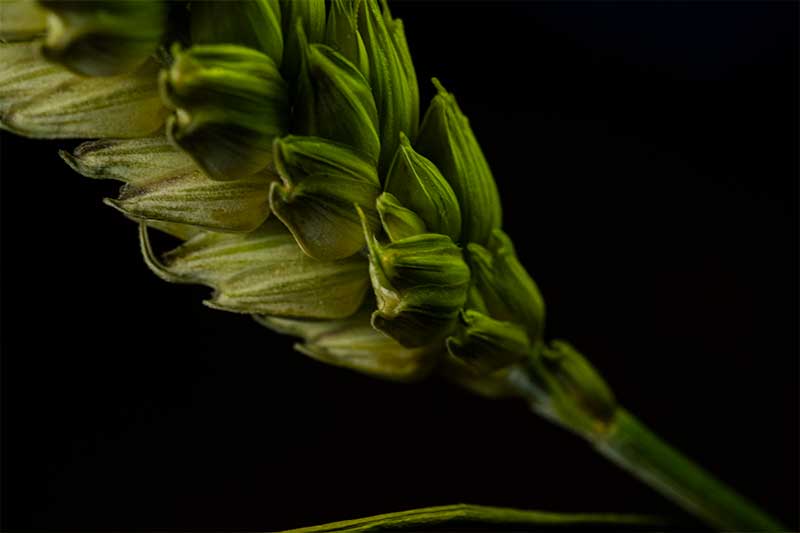 It's easy to move into the realm of the abstract with a subject like this. With some vivid colours and an interesting angle, we can make our wheat look like an alien caterpillar or ancient dragon. (With a little imagination too of course!)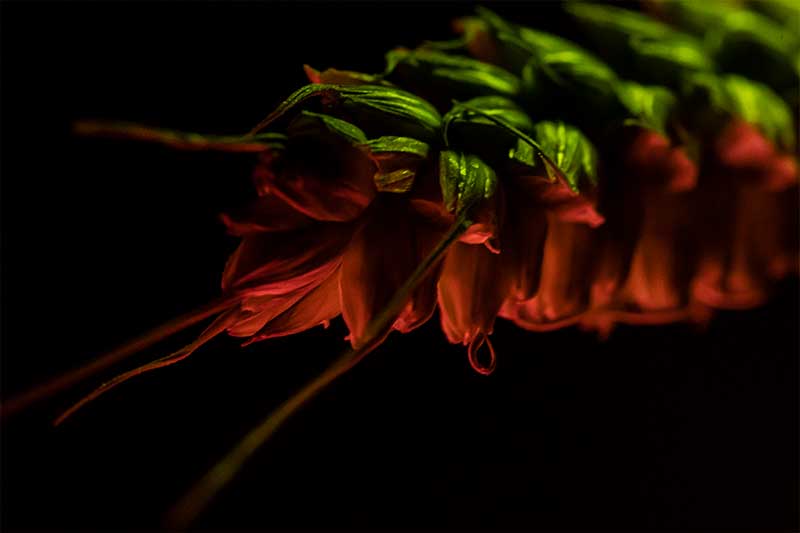 We hope this shoot was able to demonstrate that even a common crop like wheat can become an amazing subject for your macro photography. With some colourful LED lighting, some simple wheat macro photography becomes an exercise in experimentation and imagination!
Lastly, make sure to subscribe to our YouTube channel for more macro photography tutorials, ideas, and inspiration!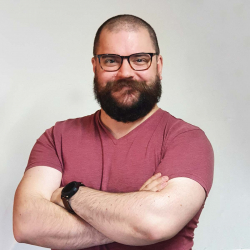 Latest posts by Ben Tuxworth
(see all)