Control Pods are the central hub of the Adaptalux Studio system. They provide power and brightness control to connected Lighting Arms.
The Pod Mini was launched in May 2023. It's the smallest, lightest and most portable Pod and it can be used in its own right or with other Adaptalux Studio Lighting setups. It's a small power pack for Adaptalux Lighting Arms, both LED and Flash and is a key component in the Adaptalux System.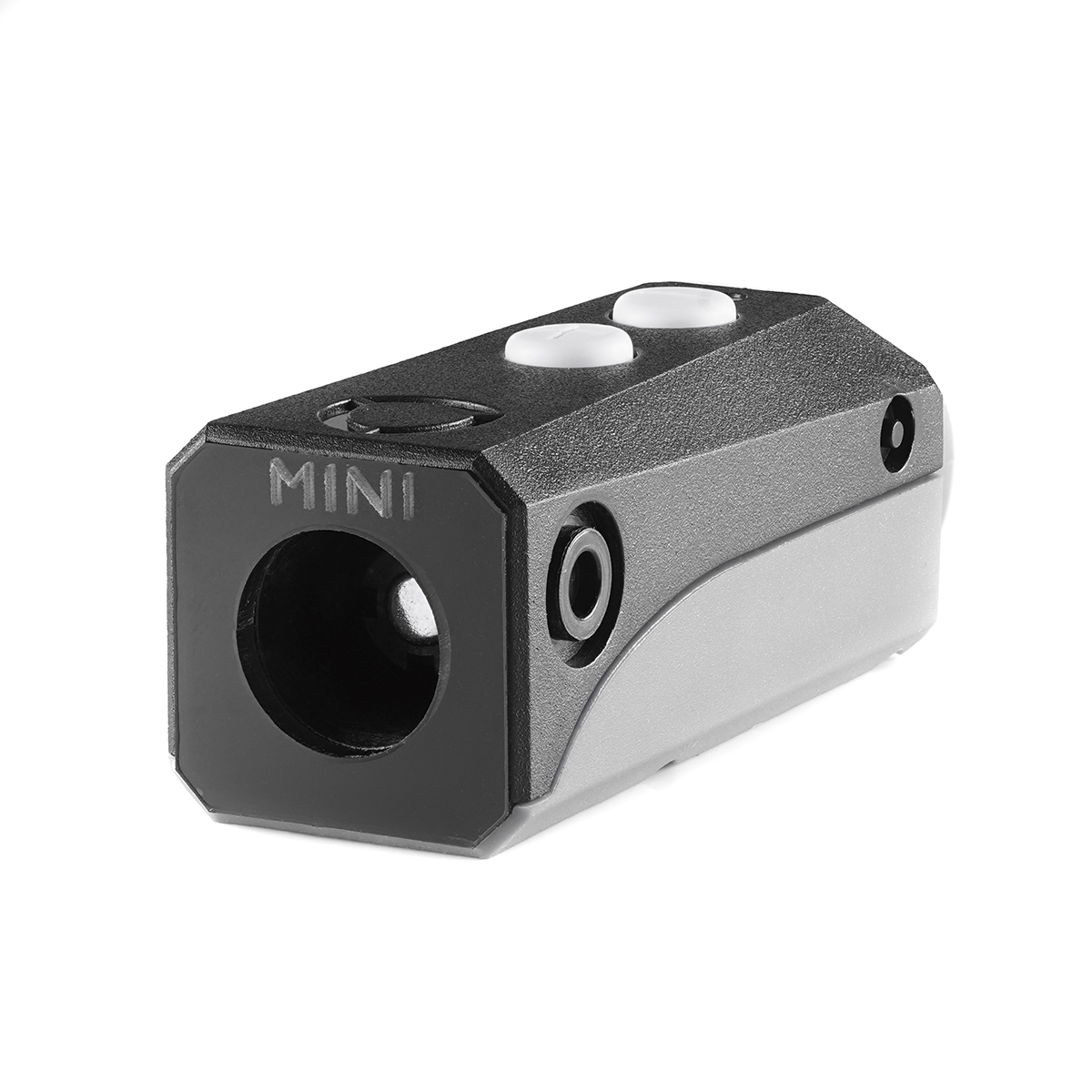 Specifications
Lighting Arm Ports: 1
Power Source: Lithium Ion Rechargeable Battery
Average Battery Life: Up to 8 Hours
Charge Time: 1-2 Hours
Power connection: USB Type C
Control: Simple manual controls
Boost Mode: Yes
Strobe Mode: Yes
Weight: 50 grams
Mounting: Go-Pro Style Mounting system
How to Buy
The Pod Mini can be purchased separately via our product pages, or via select packs. You can also build your own pack with the Pod Mini here.