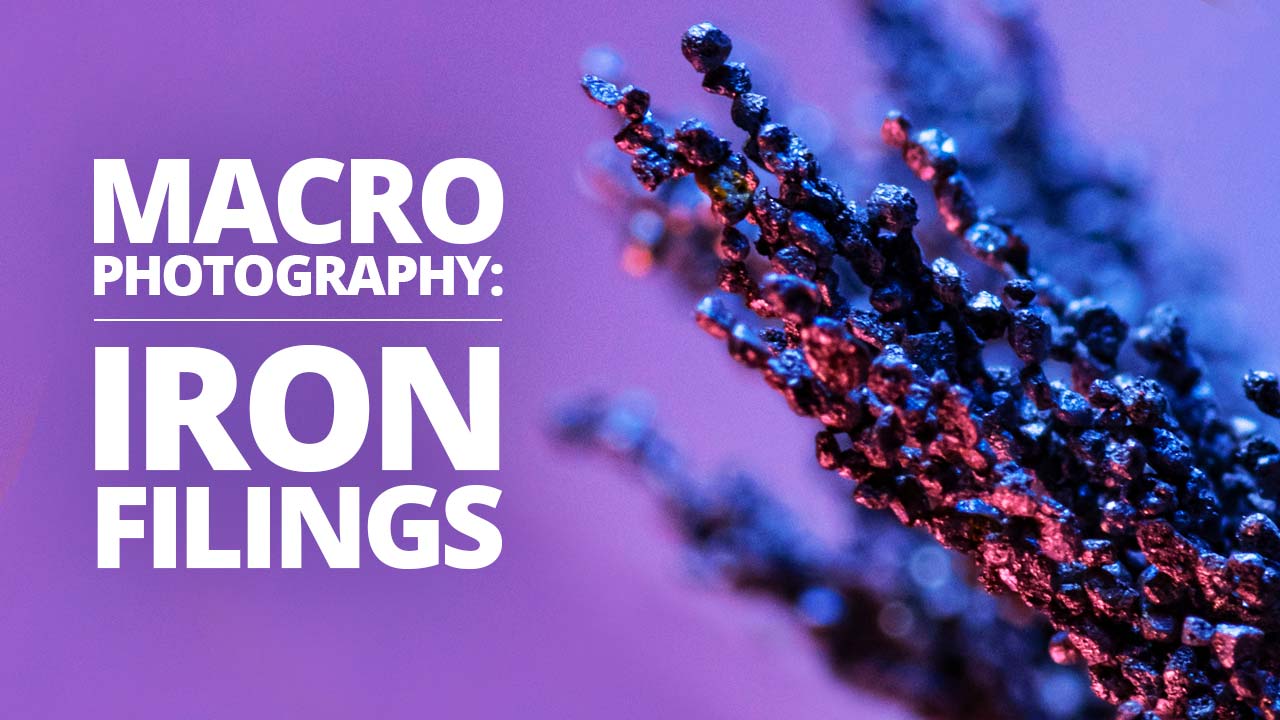 We are big fans of magnets! Our products make great use of them to ensure everything is easy to use and works seamlessly. We also have great fun using magnets to create interesting macro photography subjects.
This week we have been playing around with Iron Filings, using our magnet from when we shot Ferrofluid. We were inspired to shoot this subject by Darren in our Facebook photography community, who used them for one of his own shoots. Head over there to join in the discussion!
For the videographers out there, this is a particularly cool subject. Iron filings fall and move in really interesting ways!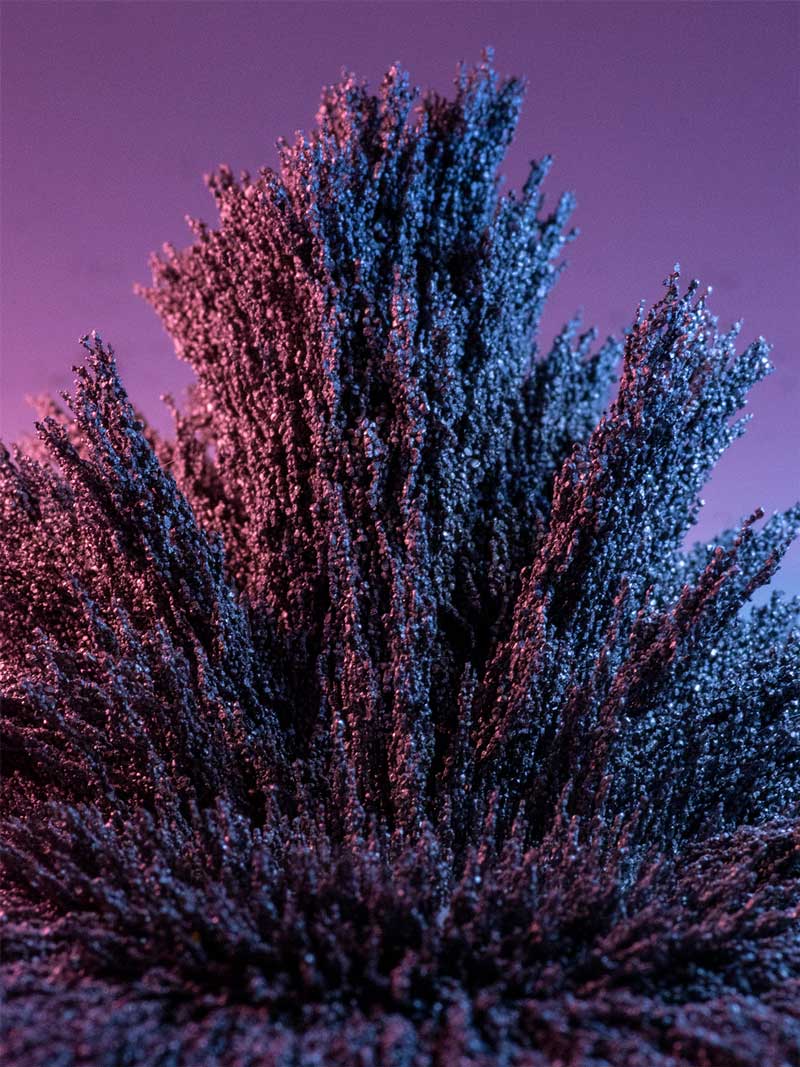 Shooting macro videos and images of iron filing landscapes
If you ever played with Iron Filings to learn about magnetism in school, you may know how they behave. Little grains of sand-like metal that react to the presence of a magnet. They are great fun to mess around with, but even more fun to get up close with a macro lens.
There are essentially 2 methods for shooting macro videos and images of iron filings…
Drop them from above
Dropping the filings down onto a magnet causes them to stack up. If you look very closely, they actually attach to each other in mid-air! This method creates huge spikes pointing out in every direction from the centre of the magnet.
These spikes are great for shooting macro videos as you explore around the landscape you have created. If you're not a videographer, its still really interesting to get some stills of the formations.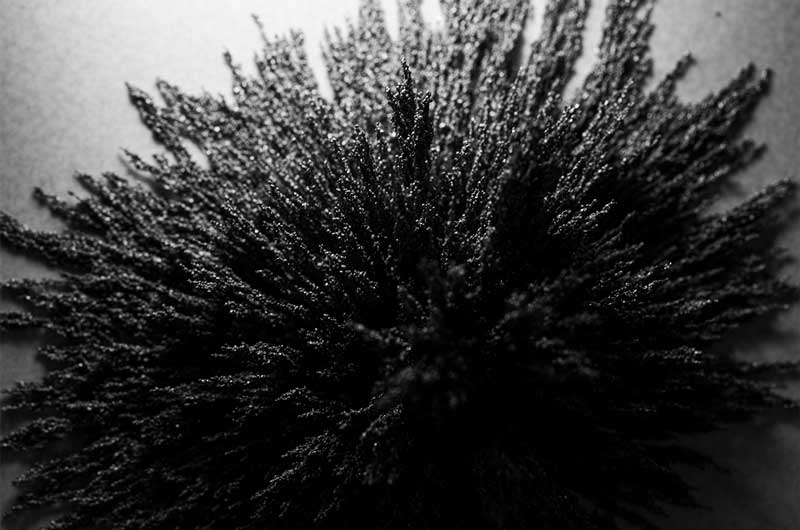 Raise spikes from the dust!
The other way to create the spikes is to bring the magnet in under a pile already on the surface. This creates smaller but more numerous spikes to explore. Moving the magnet under the filings can also create some interesting movement for video!
Getting up close to these spikes reveals how amazing they are. These tiny grains of metal all stacked in a seemingly impossible way.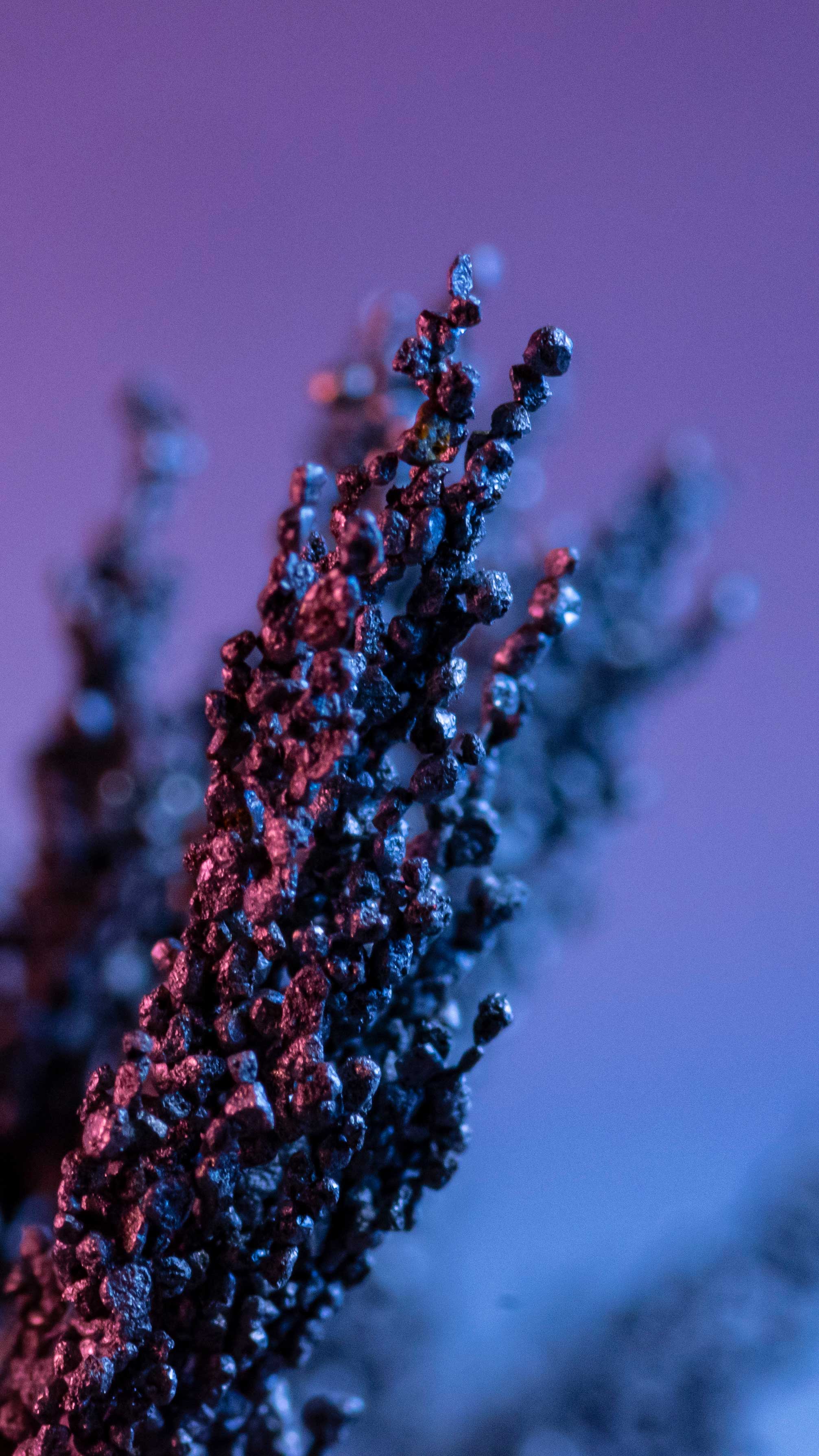 Of course, colour can make a huge difference when shooting a grey subject. The black and white images we shot were very striking, but with some soft colour from the Adaptalux Studio, things can get really interesting.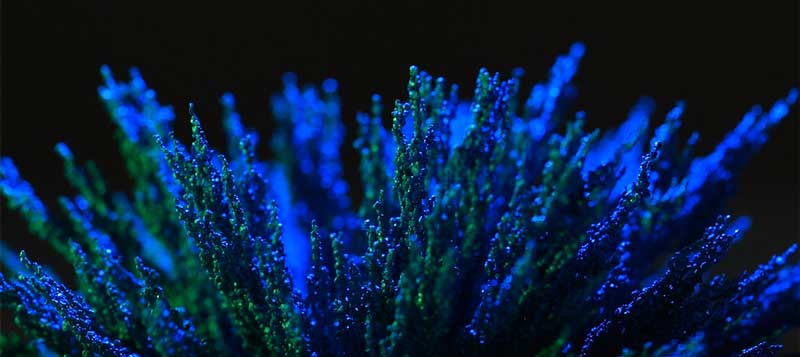 The shot above looks almost underwater with a bit of green and blue light added into the mix. Moving the magnet under the spikes creates a swell effect, similar to kelp under the ocean.
Depending on the way the iron falls, some really interesting shapes can be created. Can you see the spooky face in the shot below?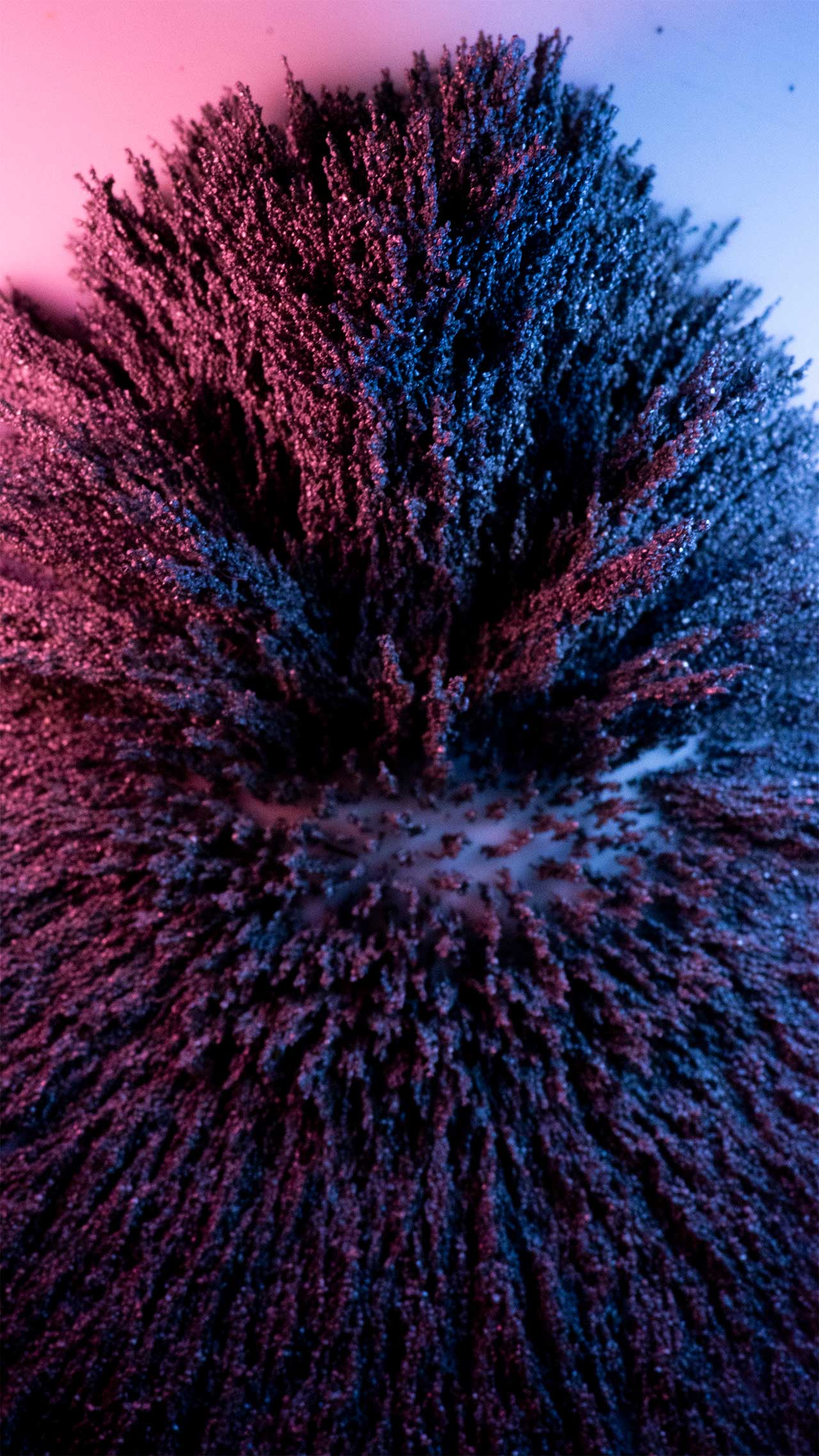 Iron filings are a fun science experement on their own. When shooting macro videos and stills though, you can create some impossible looking structures from the grains as they stack.
Let us know if you have ever shot a subject like this, or if you decide to give iron filings a go!
Don't forget to subscribe to our YouTube channel for regular macro photography tutorials, ideas and inspiration!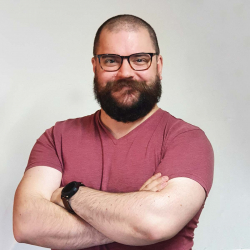 Latest posts by Ben Tuxworth
(see all)